Tsuruoka City Kamo Aquarium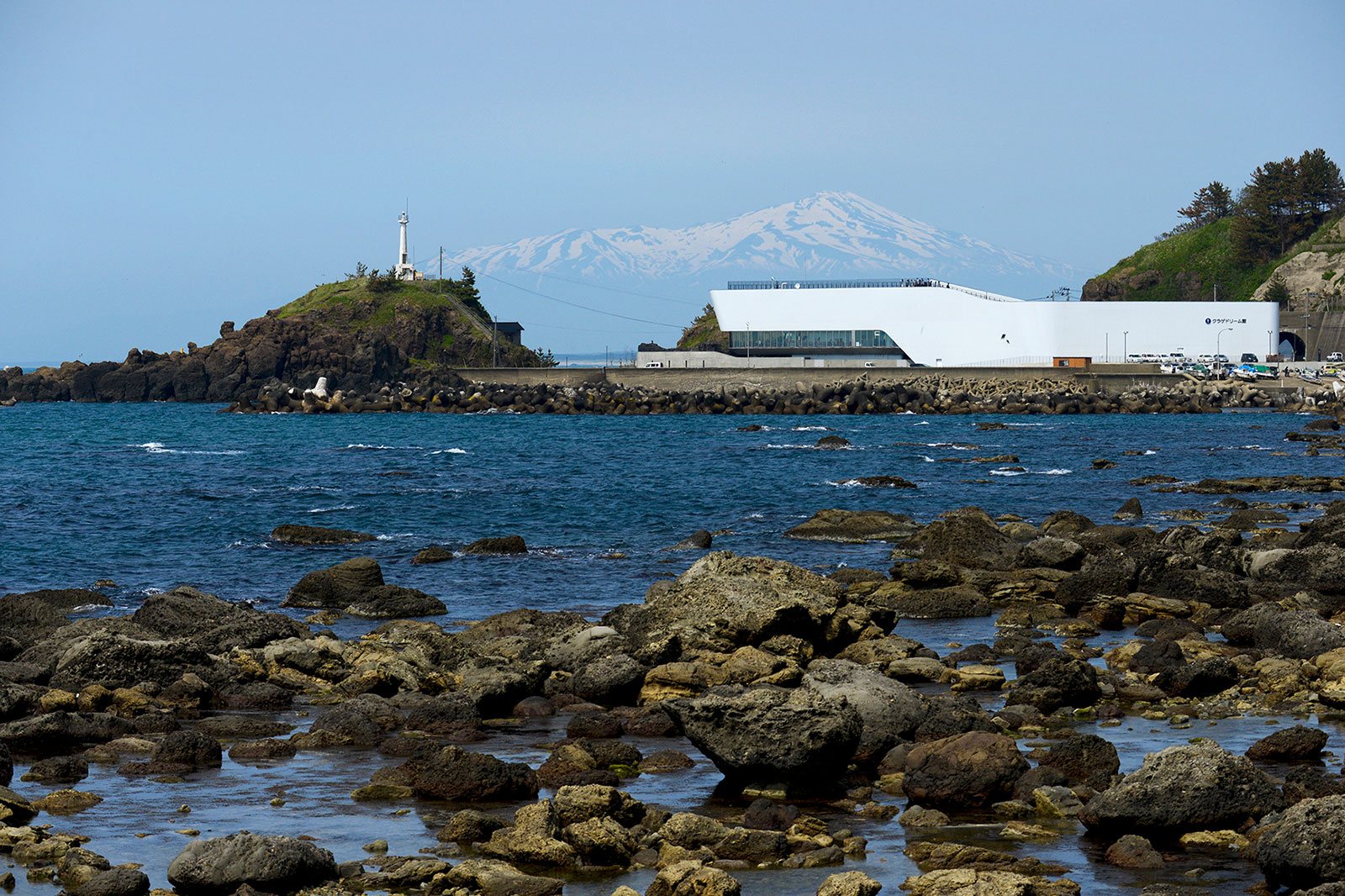 Kamo Aquarium and Chokai Moutain's View from Shonai Beach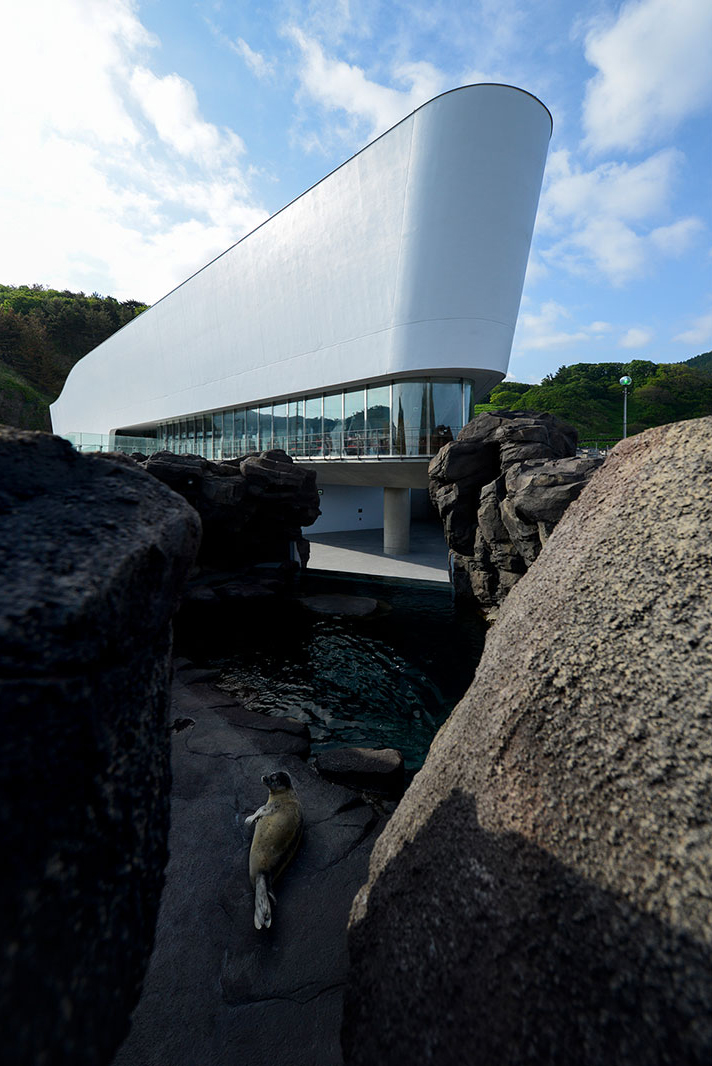 The Building View from the Seal Pool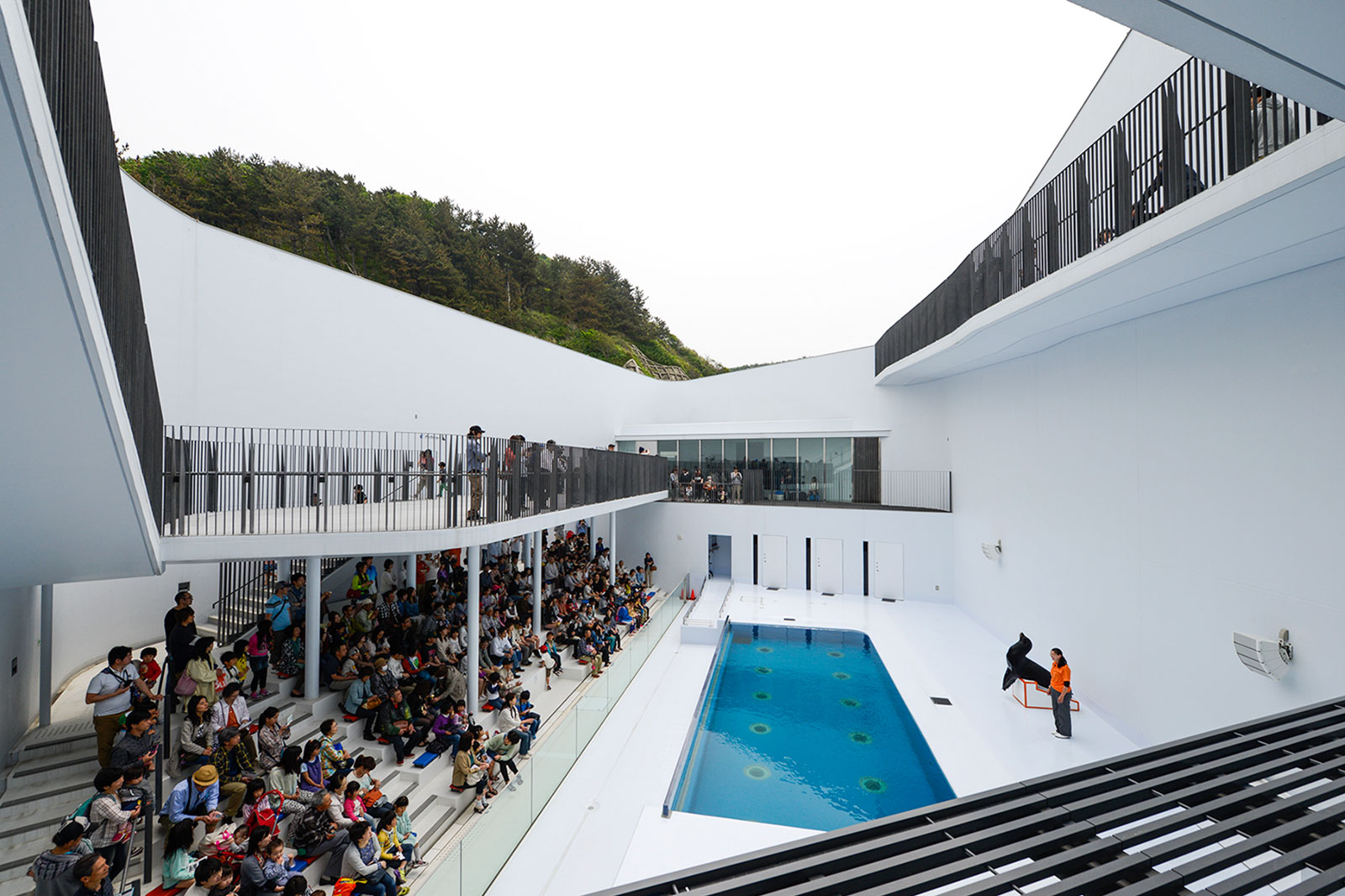 The Courtyard Entertainment Stage which can be Seen from 360 Degree Angles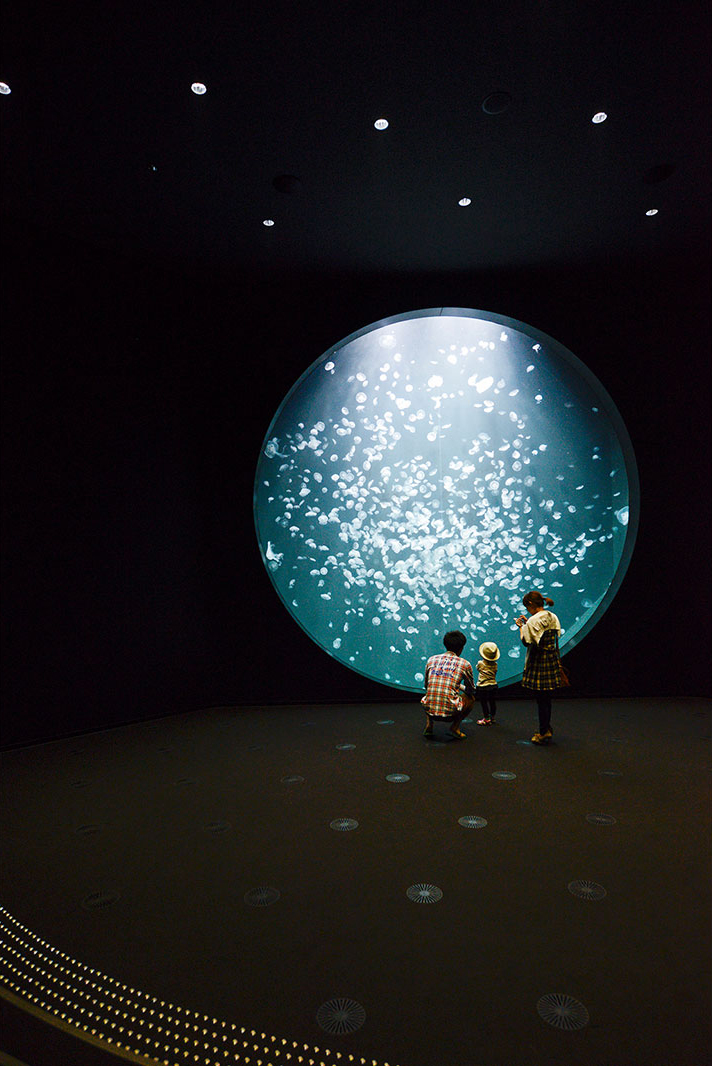 The Biggest Jelly Fish Tank in the World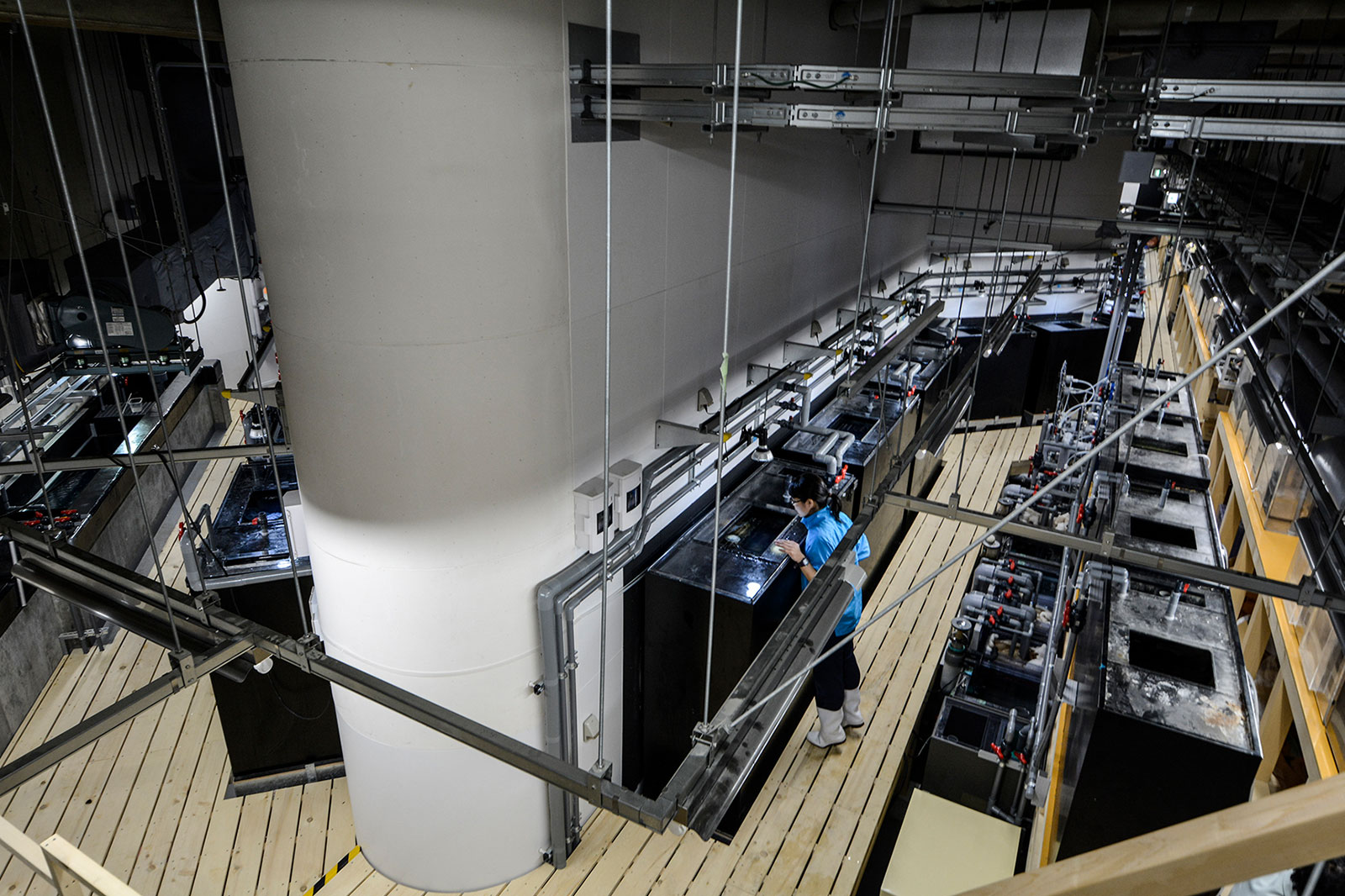 Backyard Space of the Water Tank
Concept
Tsuruoka City Kamo Aquarium is highly and globally evaluated in terms of academic and educational value, having the largest number of exhibition of kind of jelly fish around the world which is certified as Guinness World Records.
The new aquarium was rebuilt to aim at further refinement of the jelly fish exhibition, exhibition and development of marine resources of Tsuruoka city and enforcement of the lifelong learning function as a sole aquarium in the Yamagata-prefecture.


The appearance is curved surface shape which is inspired by "Jelly fish drifting on the waves".
Some characteristic space, such as "Inside exhibition space which is linked like a single ramp", "Exhibition space of marine animal ecology toward the Lighthouse and Rocky Area", "Outside entertainment stage in the courtyard which can be seen from 360 degree angles ", "A roof terrace toward the Japan Sea and Chokai Mountain" are organically connected, and they form an abundant space for its space saving site.
The world's first, 5 meters across, the large scale jelly fish tank which is the big attraction of the exhibition in the aquarium beautifully shows the floating jelly fish by using a special water stream in the large-scale tank, developing the CFD analysis model based on the measuring result of water stream of the water tank of the old aquarium.
Also, the building has the tsunami and disaster measure ( tsunami pressure structure examination, evacuation examination ) as a facility which is built in the coastal site, and is designed considering the environmental feature, such as natural ventilation simulation of the courtyard and efficient usage of the sea temperature.
Facts
Project Name
Tsuruoka City Kamo Aquarium
Location
Tsuruoka-shi, Yamagata, Japan
Awards
Tsuruoka-shi Architecture Award
Yamagata Architectural Engineering Association Award
Urban Development Yamagata Townscape Award