THE JOURNEY
The Story of Our 50 Years
The Path We Have Walked and the Path Forward
Necessary Things When to Create "Relationship"
Over the past half century, we have been engaged in creating numerous architecture and urban spaces with the thought that designing "Relationship" between architecture and nature, architecture and people and architecture and city were fundamental concern for those activities, beyond only designing a single building. However, in the process of architectural design as well as urban development, it is inevitable to encounter various conflict. Although leading them to harmony and providing solutions as one space is a part of profession of architects, there rarely could be contradictions that seem to be impossible to solve. What was necessary to transcend the situation was to organize a team which enable every member to discuss freely with equal opportunity. We have grown Nihon Sekkei as a place to promote the discussions to materialize client's goal and to respond to demands of society while unraveling those many contradictions.
"Cherish the Individual, Respect Nature and Innovate the Future"
Designing the "Relationships" leads to maintaining the sustainability of architecture. The relationship between nature and building and physical sensation that people receive from space remain unchanged through the times, although those designed only to pursue rationality of themselves have risk of causing their deterioration and obsolescence of city with the passage of time. We define the concept of "Designing the Relationship" as fusing those deemed contradiction. The Acros Fukuoka, designed to connect green on the roof and green of adjacent park, has enriched the city by forming an integrated green area after 22 years since its completion. Also, the Preservation of the Mitsui Main Building and Development of the Nihonbashi Muromachi Area is a project aimed at connecting people with architecture. Preserved historical buildings make people feel maturity of the urban space that could not be provided by any other types of building design. Architects can't design all aspects of the city, however they can establish initial conditions to shape future image of the city. We would like to keep in mind that the power given to us has immeasurable significance, even though range of its direct impact is limited.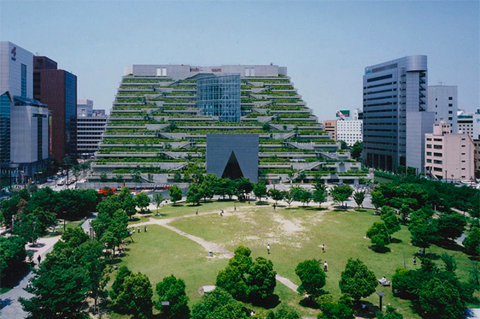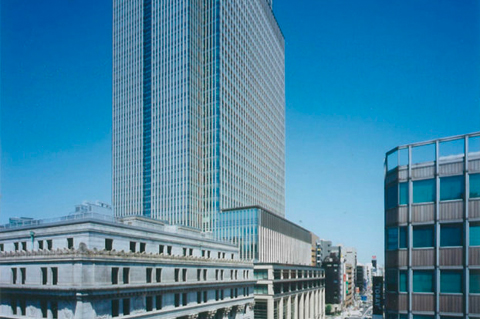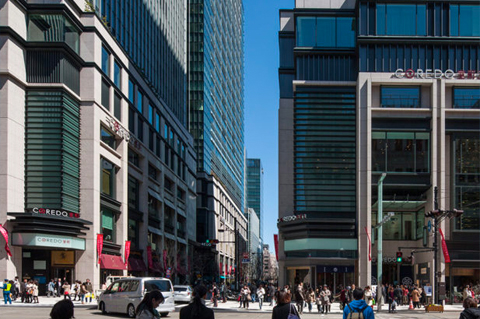 Create Cities Exceeding Various Frameworks Throughout the Ages
Since establishing the initial urban design conditions is highly and limitlessly responsible, we coordinate sharing experiences as well as discussions. This methodology also brought us tradition of emphasizing ties and connections beyond organizations. The Toshima Ecomusee town, an urban redevelopment as a result of persistent efforts to form consensus among local people, was realized through intensive teamwork including invited architect and designer to create design that will inherit that power to future generations. Also, in the Toranomon 1-chome Area, to create a complex for international business district, we are trying to integrate existing Toranomon Hills with two new redevelopment projects by providing expansion of existing subway station and preparing new pedestrian network to connect future subway station and the Bus Rapid Transit terminal. Unlike previous framework, we are confident that achieving the project by integrating the wisdom of a larger number of teams is the methodology that we have absorbed, with a sense thinking beyond barriers.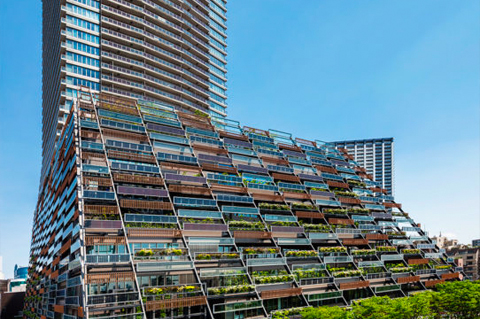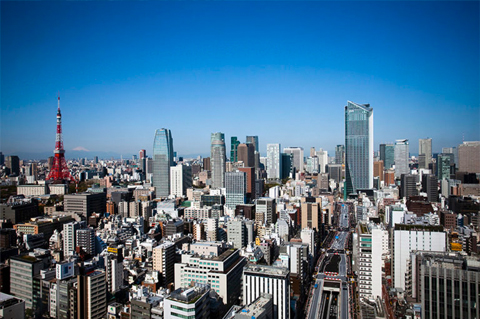 From Our Origins Towards the Next 50 Years
Regardless of the scale, architecture which was designed with stabile attitude to respect relationship with people would become common places in the city as time goes. And as more buildings follow the precedent, the unique feature of the first one would fade away. A although existing relationship between the Shinjuku Mitsui Building and the Keio Plaza Hotel creates the richest green space in the skyscraper-town in Nishi-Shinjuku area, there is nothing to tell that the atmosphere with the relationship was intentionally designed. However, the creation of spaces that will become qualified common places in the future is what Nihon Sekkei's architects shall aim for. "Creativity is foresight of probability." is the word of Georg Wilhelm Friedrich Hegel. And we believe that we can create a beautiful and hopeful world only after when we would enhance and refine our behavior of "Cherish the Individual and Resect Nature". This means "Creation of Future Value" corresponding to our philosophy. We would like to continue our journey to accumulate such achievements that can only be attained by humans, as we have performed in that past half century.