THE JOURNEY
The Story of Our 50 Years
6.

Globalization and Beyond
The Start Was a Chance to Encounter
Early in the 1970s, a several years from establishment of Nihon Sekkei, a Hong Kong businessman came to ask us to consult exterior design of his building when he was fascinated by elegant appearance of the Shinjuku Mitsui Building after having visited other high-rise buildings over the world. At that time in Hong Kong there was no precedent of high-rise building clad with curtain wall, so the curtain wall we developed became a big boom in Hong Kong. This was the beginning of our overseas works. And there was another incident in the building where our office was at that time. Neighboring Japan International Cooperation Agency (JICA) offered us construction project in developing countries with grant aid under Official Development Assistance (ODA) program. Members at that time were very fascinated by the project. Expectations and exhilaration to design "architecture for the public" far exceeded anxiety to work for years in an unfamiliar place. The stream of our overseas business in both private sector and development assistance had thus started from those two incidents.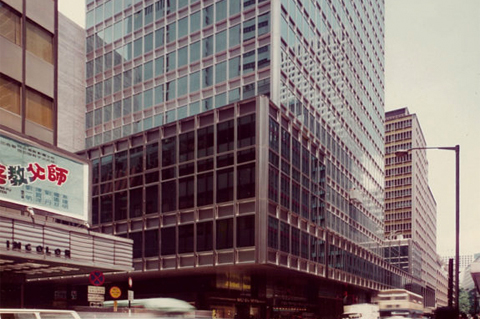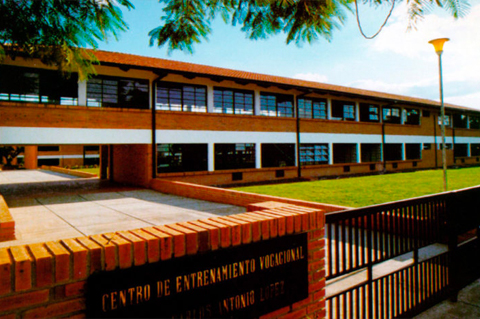 We Knew Nothing, so We Tried Everything
When overseas business of Japanese companies grew flourishing in the 1980s, our overseas project also began to have various aspects. An Indonesian client who was planning construction of a high rise offered us to design his new building in Jakarta when he visited skyscrapers in Nishi-Shinjuku area with saying that "I want the design of the Shinjuku Mitsui Building". Then the Jakarta Landmark Center was born followed by many other projects in the country.
Mixed-use tower projects such as Shanghai International Trade Center where our affiliates in Shanghai were located and the Jing Guang Center in Beijing were our early works in China. These greatly affected Chinese cities to grow toward modernization. At the same time challenges in the ODA projects also expanded. Particularly, the Kenya Central Medical Research Institute, which we have been involved for over 25 years since its inception, has continued its expansion to contribute to measures against new infections and development of vaccines. Takekuni Ikeda, one of core person on establishment of Nihon Sekkei and a former naval officer, was enthusiastic about working overseas to have confidence that Japan only could be truly internationalized by strengthening economic activities along with mutual understanding with other countries which is more important than anything else. Even if the conditions and culture differ in each country, there should be the common sense to be shared. Our mission for participating the international project is to find the sense. This Ikeda's belief has been deeply engraved in our DNA.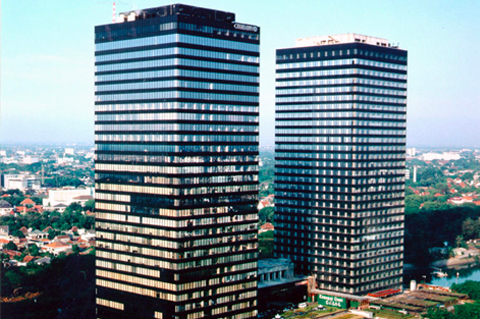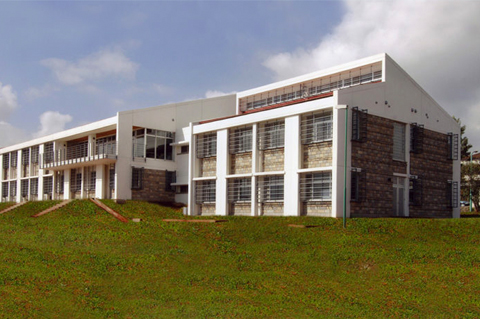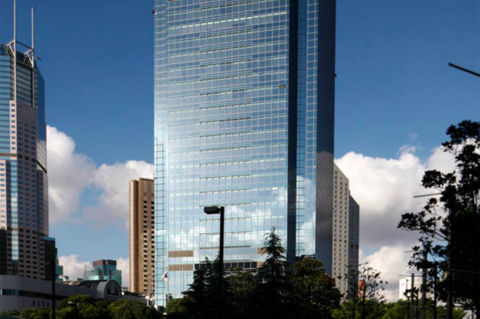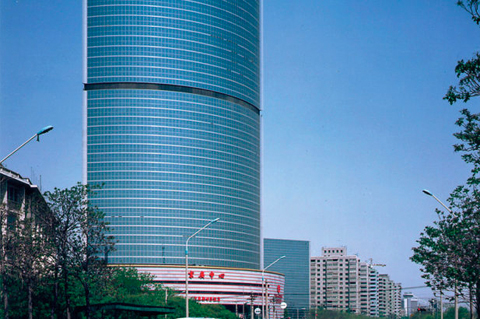 A Sudden Storm and Then New Possibilities
The 1997 Asian Currency Crisis involved Japanese companies which had expanded overseas business into a terrible turbulence as if they were attacked by a sudden storm. Many of our colleagues who were resided there were forced to return to home. While our overseas work was barely supported by ODA projects such as the Sarawak University in Malaysia and the Back Mai Hospital in Vietnam, a coincidence with fortune came again. From this time on, we began to employ overseas students. And one of former employee who had been away from Nihon Sekkei by a certain reason offered to work under name of Nihon Sekkei in Shanghai, his home town, with saying that "as far as working as a member of Nihon Sekkei location doesn't matter even in Japan and Shanghai". Then our business in China bloomed with support of his and his colleagues during time of the economic growth. There we were able to participate in many projects that turn dreams into reality including the Central Park Landscape in Shenzhen City, the Weihai Reclaimed Land project with the theme of environmental symbiosis learned from the Huis Ten Bosch, the Tianjin Teda MSD project with concept of green architecture proven in the Acros Fukuoka, the Langfang Grand Theater with cubic surfaces by applying the Building Information Modeling and etc.. Such dream projects were the outcome of respects to the small bond of the relation.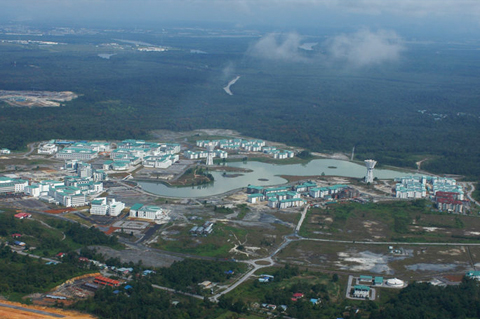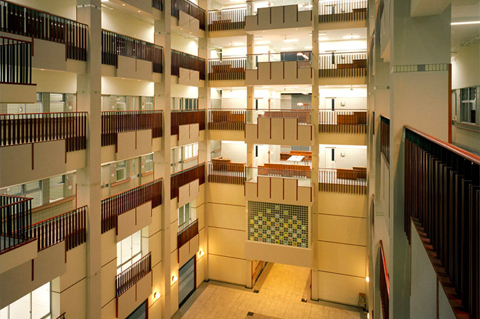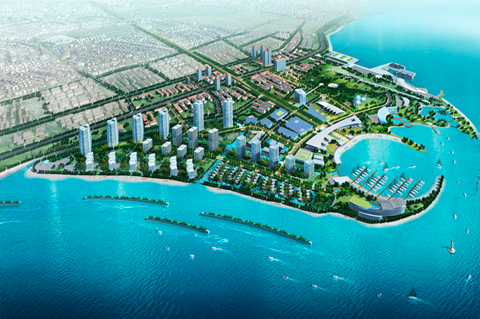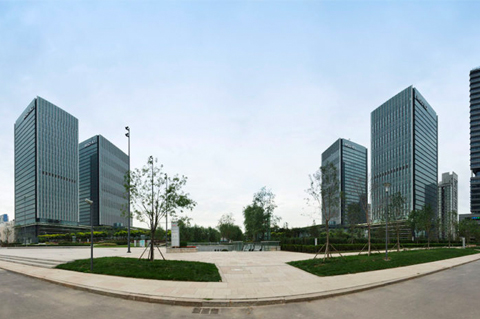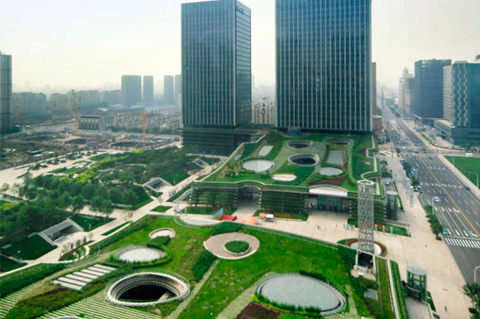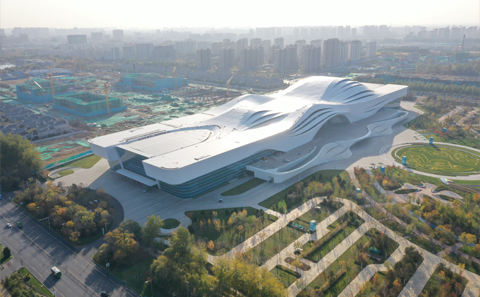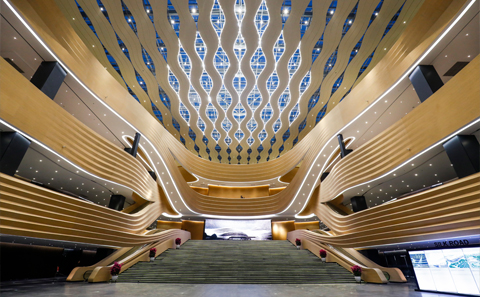 Fulfillment From Working Together to Realize Someone's Future
Integration of architecture with comprehensive urban development is required now in China as well as countries in Southeast Asia region where economic growth has been remarkable. Those process might be superimposed on aspects of Japan's rapid growth era. However, we never equate them since every country and region shall have its own demand and a way to reach the goal. A bond that we fumbled with the people involved led us to each project. A further strengthened bond produced by grasping each other and consideration on the future together guide us to the next encounter with people and project. We would like to inherit this happiness we can experience through "architecture" having capability to be tied with anyone in the world to the future generations.