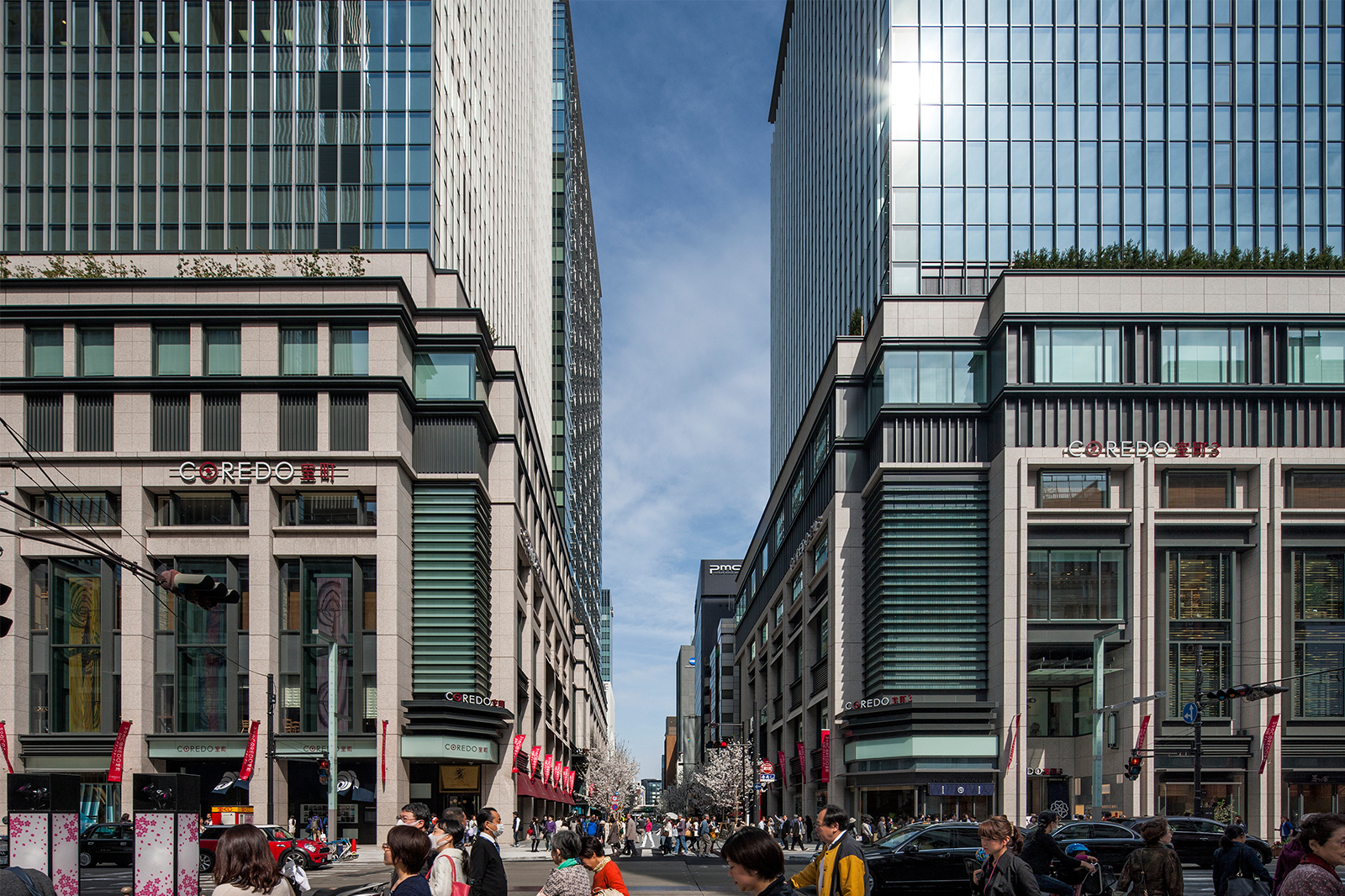 Muromachi Chibagin Mitsui Building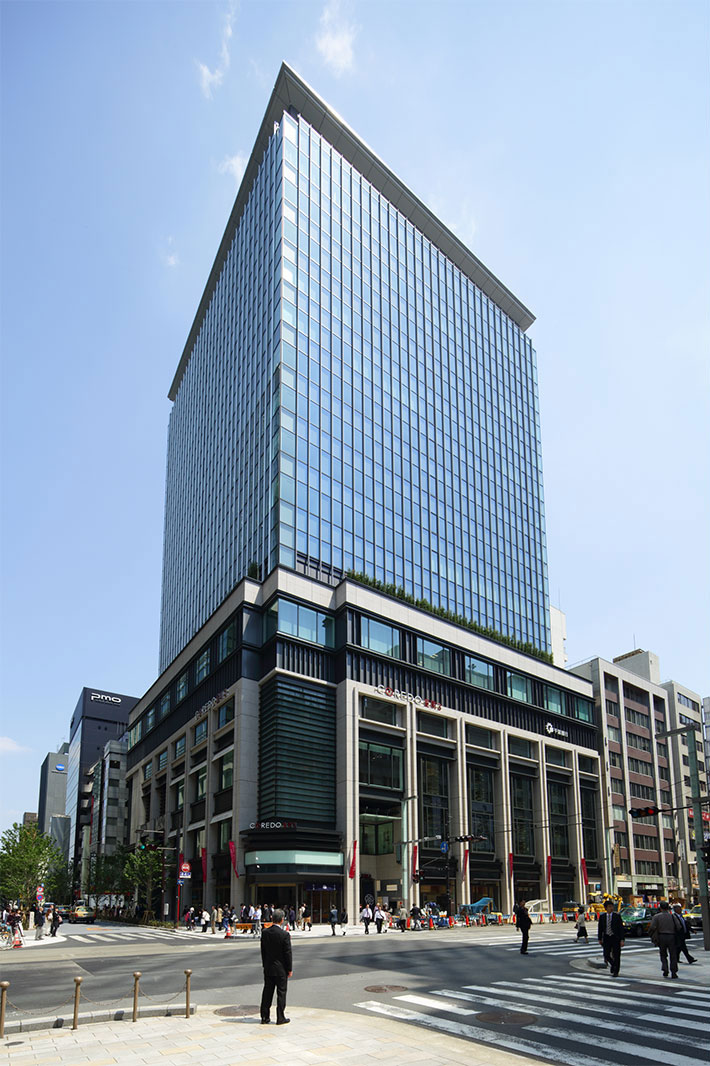 Muromachi Chibagin Mitsui Building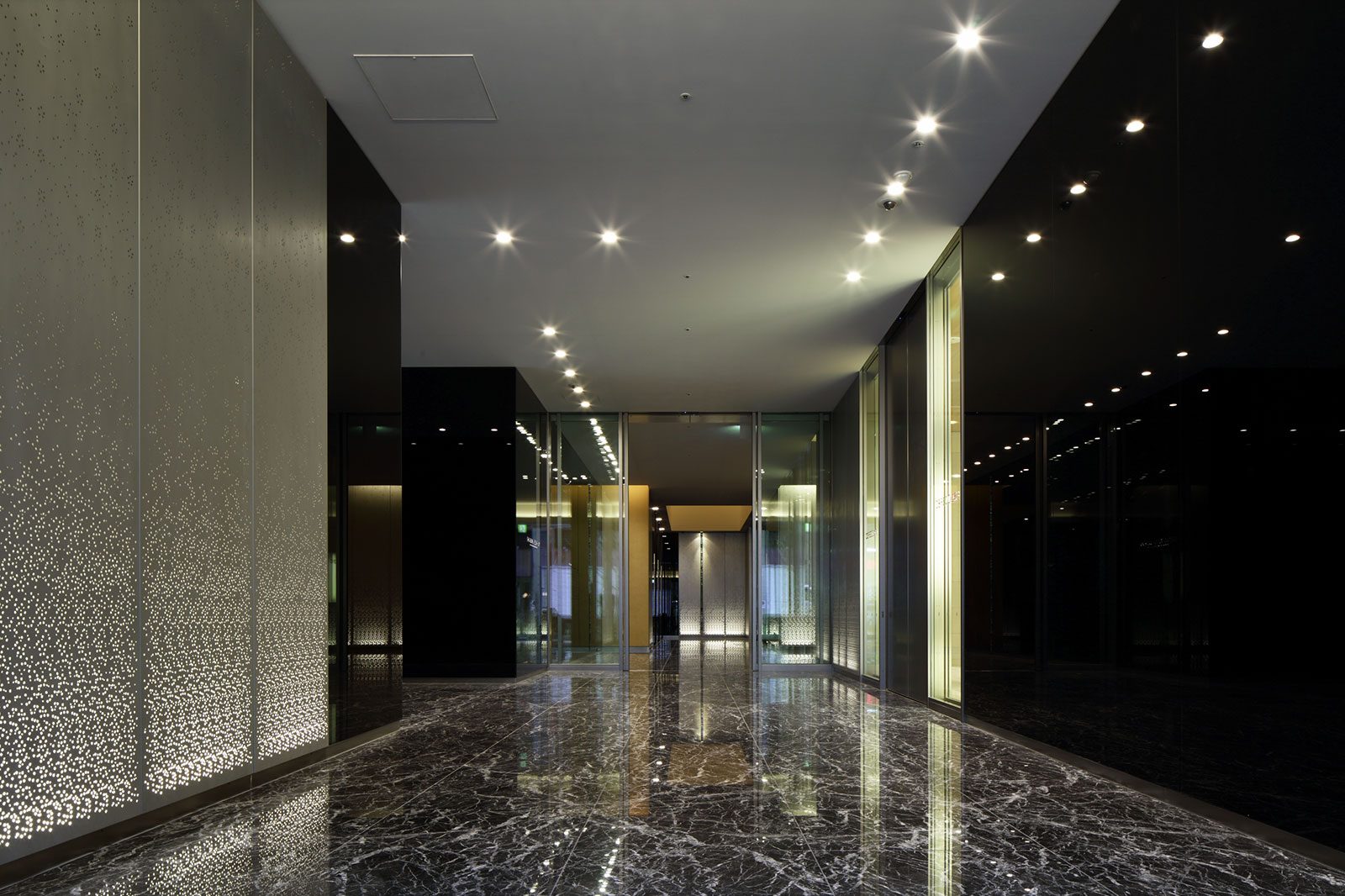 Muromachi Chibagin Mitsui Building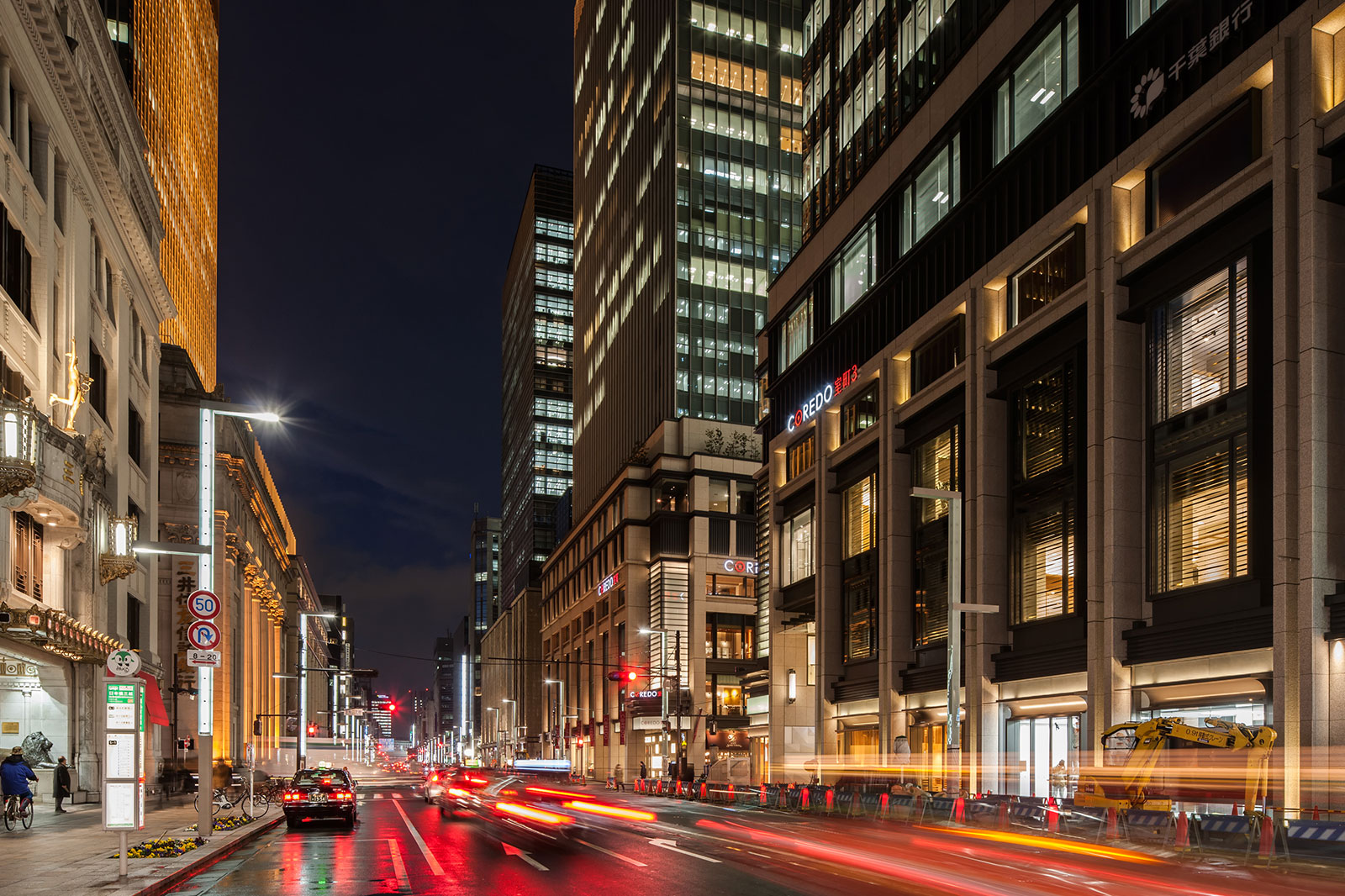 Muromachi Chibagin Mitsui Building
Muromachi Chibagin Mitsui Building
Each main entrance is located at the different street to form the adequate style of the gate for each commercial facility and office in the limited site.
Design of facade for the lower parts corresponding to the buildings and streets located across each street, and the design provides the continuity to the streetscape.

In the Chuo-Street side, the design of the "Muromachi Chibagin Mitsui Building" is corresponded to the "Nihonbashi Mitsukoshi Main Store", "Mitsui Main Building "and "Nihonbashi Mitsui Tower" located across the building, and "Muromachi East Mitsui Building" which stood on the line, making eave height of the lower space of the building same, and designing the colonnade as a main component. In consequence of these design consideration, it provides the continuity to the streetscape.
Also, picture window which covers 2nd and 3rd floors has gold louver and creates bustle as a commercial facility designed in honor of Nihonbashi used to called "Gold Mint".
The corner of the "Chuo Street" and the "Edo Sakura Street" were designed in response to "Muromachi East Mitsui Building" having curtain wall in the motif of lantern, and was designed as a gate of the facility group that leads to the "Muromachi Furukawa Mitsui Building" located behind the building.
Project Summary
Project Name

Muromachi Chibagin Mitsui Building

Client

Chiba Bank, Sobu, Wakamoto Pharmaceutical, Isetan Mitsukoshi, Kiya Building, Mitsui Fudosan

Location

Chuo-ku, Tokyo, Japan

Major Use

Offce, Commeracial

Completion

Feb. 2014

Total Floor Area

29,238 m²

Structure

SRC, S, RC

Floors

17F 4BF

Notes

Design Partner/Shimizu Corporation

Photo Credit

Kawasumi・Kobayashi Kenji Photograph Office
SS Tokyo
Awards
2016 Land Usage Model Award
2016 BCS Award
2016 Lighting Design Award