OTEMACHI PLACE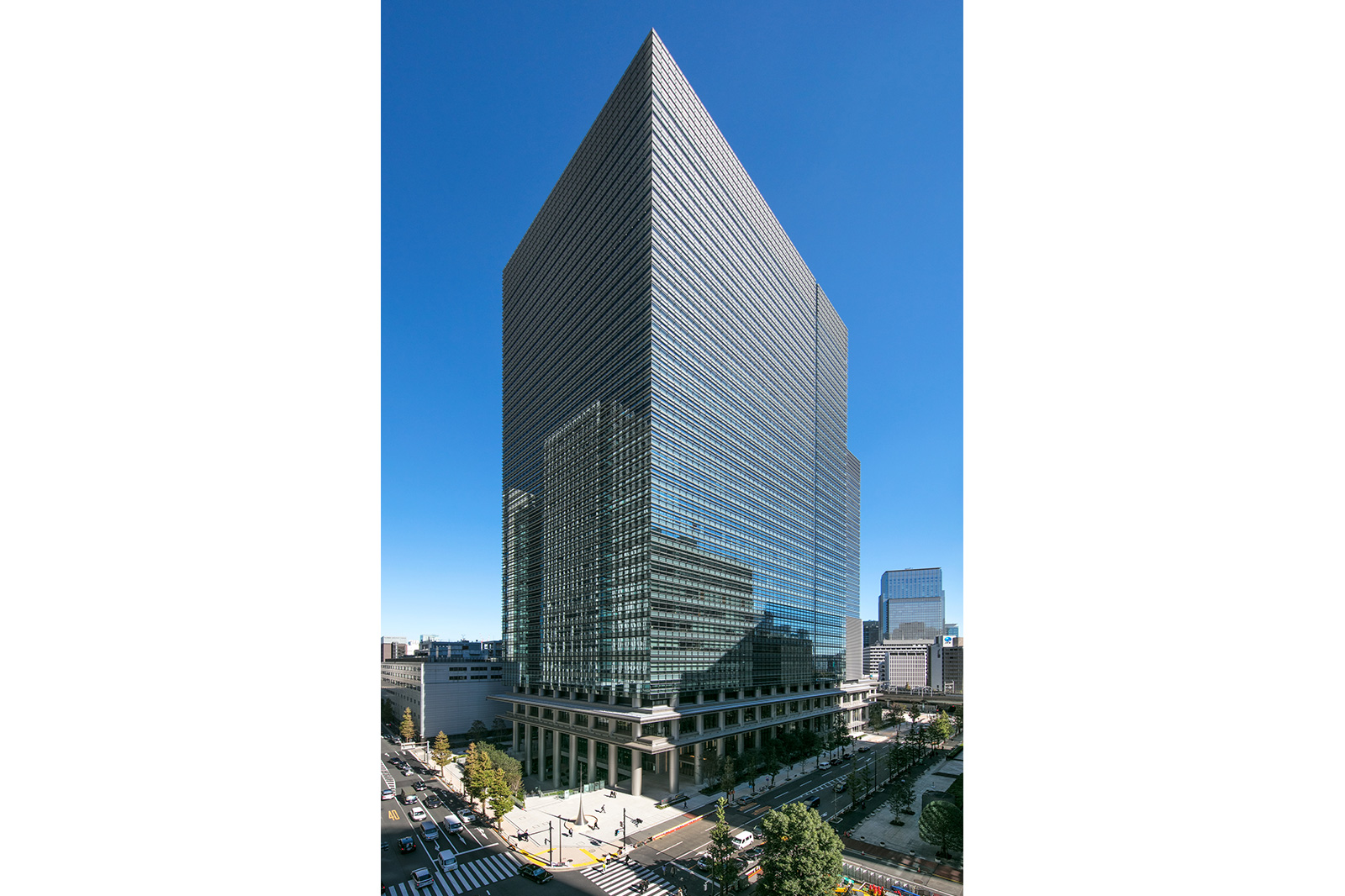 Working Together with Opposing Square to Create the Core Space of Otemachi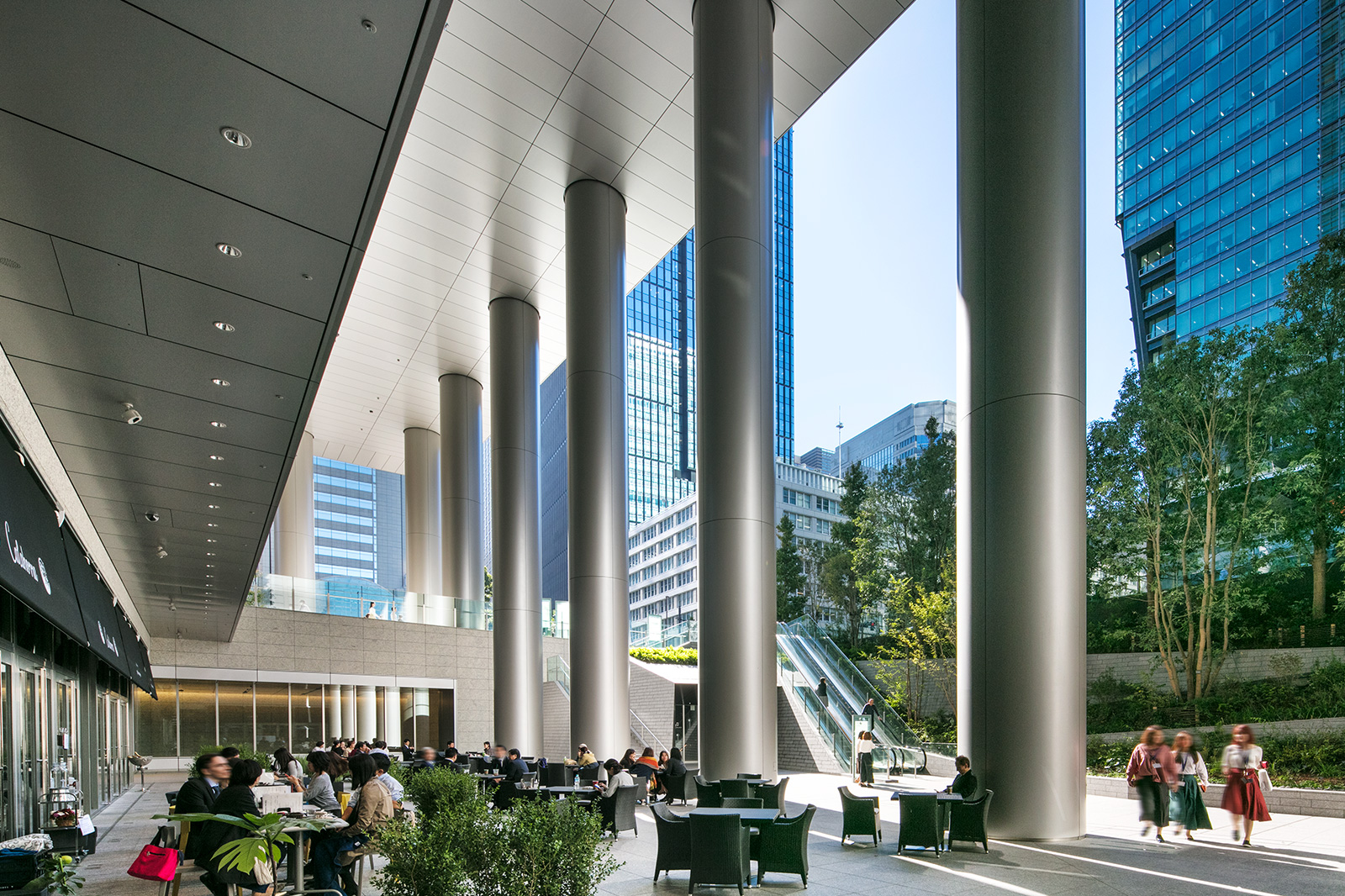 The Sunken Garden Combines Both Enclosed and Open Atmosphere for a Pleasant Break Space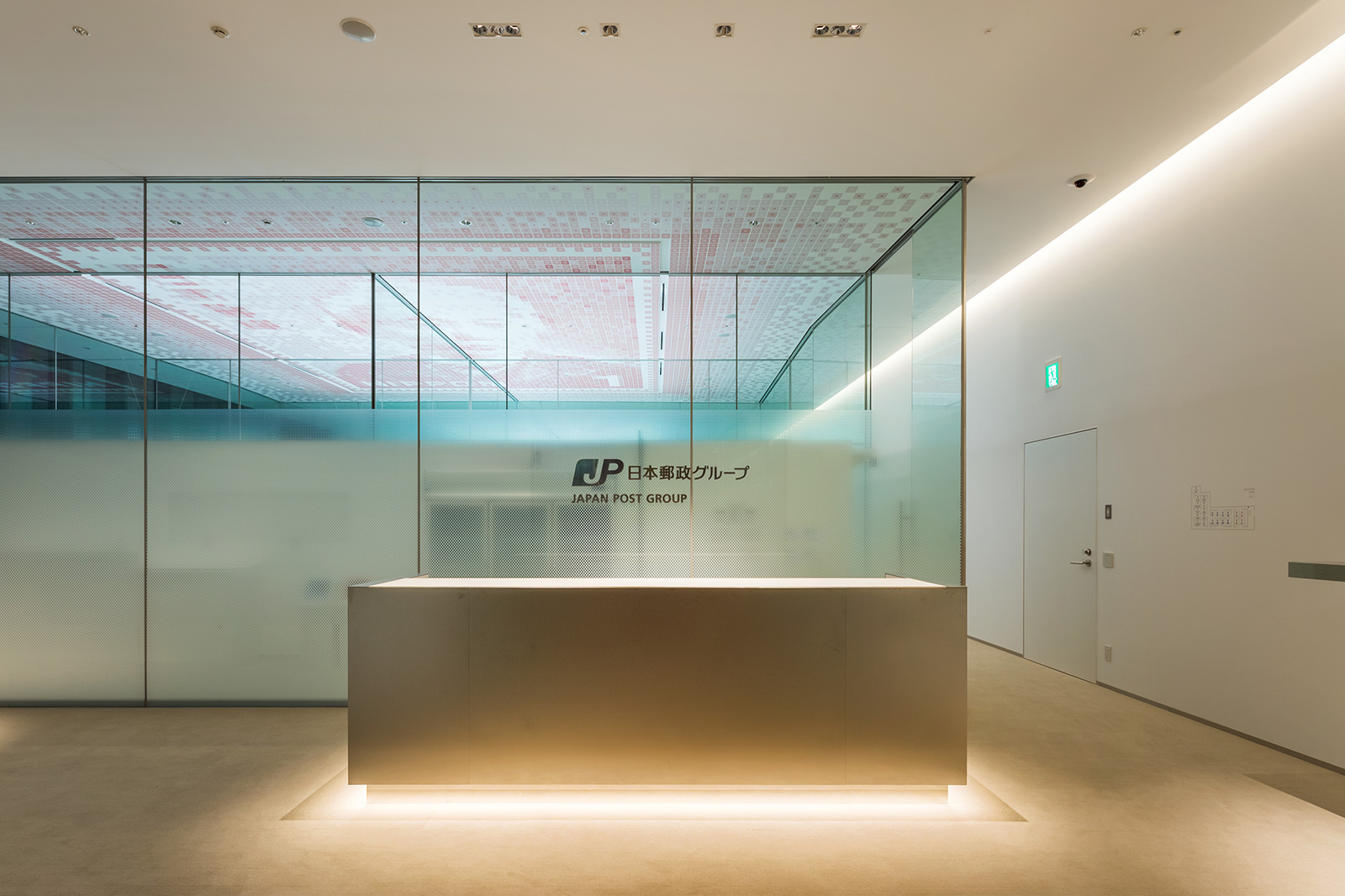 Meeting Room Reception with Ceiling Painting of Stamp Portrait of Hisoka Maejima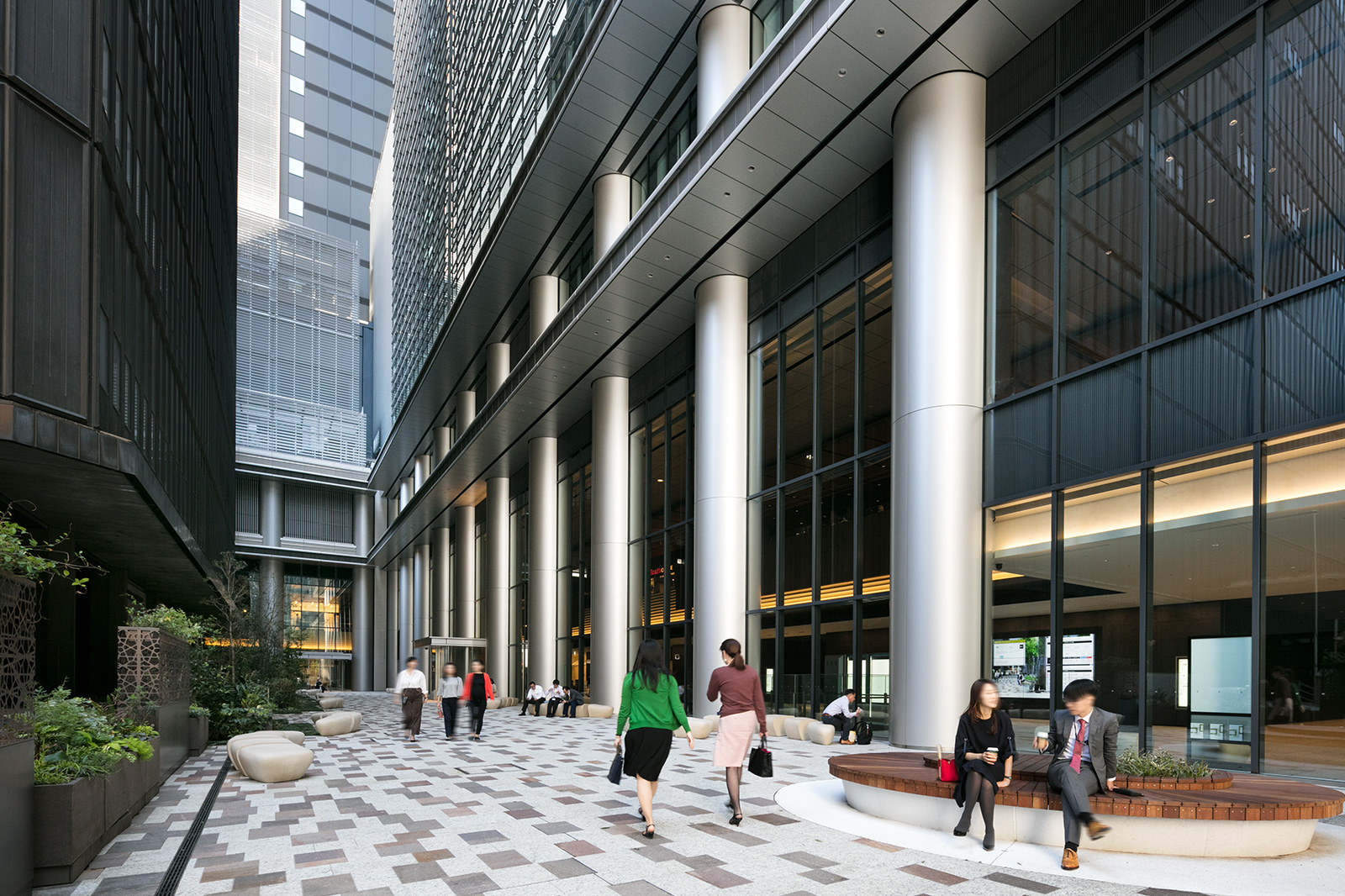 Furniture and Planting Soften the Exterior Spaces of the Promenade, Creating a Comfortable Back-Street Feeling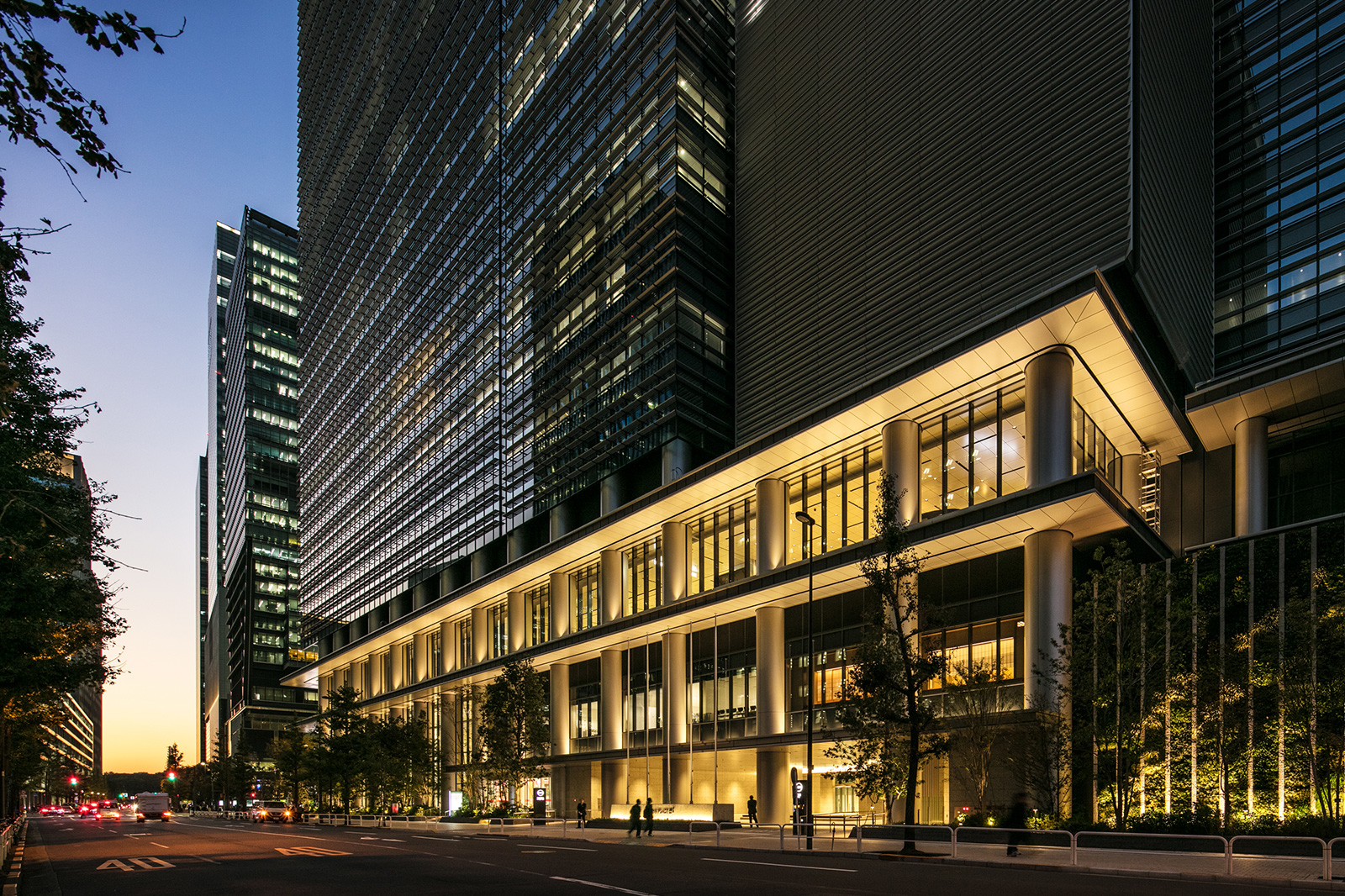 The Sunset Glow Pouring in From the Imperial Palace Grounds Blends and Continues Inside
Concept
Otemachi has historically developed as the CBD for the whole of Japan.
It is now faced with the need for increasing its value as an international business zone for the global community.
To advance this objective, coordination across the entire Otemachi/Marunouchi/Yurakucho (OMY) areas has been orchestrated in a series of redevelopment chains.
Nihon Sekkei was involved in this redevelopment from the schematic stage, and has continually reflected on how to approach the historical legacy of Otemachi, on what the community still lacks and on what could be done to increase the value of the town and place.
Our response to these issues has been to propose" Community/People/Time" as the key concepts and by connecting the community, people and time realize a distinctive future vision tailored for Otemachi, differing from the other neighboring redevelopments.
Until recently, the site was known for the group of buildings affiliated with the Postal Service, the so-called "Teishin Architecture" , as a symbol of the area history. Teishin Architecture was distinguished by its rationalist modernism tempered with Japanese accents such as deep shadows from horizontal eaves, recessed walls and round columns, and further combined
with hand-crafted craftsmanship like finishing. Our intent was to retain the spirit of this style in the new building. We also intended to increase the value of not only the block, but the whole area, transcending simple scrap-and-build by connecting with time to increase the depth of the community.


Facts
Client
East Tower: Urban Renaissance Agency (Lead Contractor)
West Tower: NTT Urban Development Corporation (Partner Contractor)
Major Use
Office, Conference, Retail, Parking, etc.
Floors
East Tower: 32F/3BF
West Tower: 35F/3BF
Notes
Schematic Stage of Total Project, Detail Design & Construction Supervision of West Tower:NIHON SEKKEI
Basic Design of Total Project, Detail Design Supervision & Construction Supervision of East Tower : NIHON SEKKEI / NTT Facilities
Detail Design of East Tower : Obayashi Corporation
Photo Credit
Kawasumi Kobayashi keiji Photogragh Office