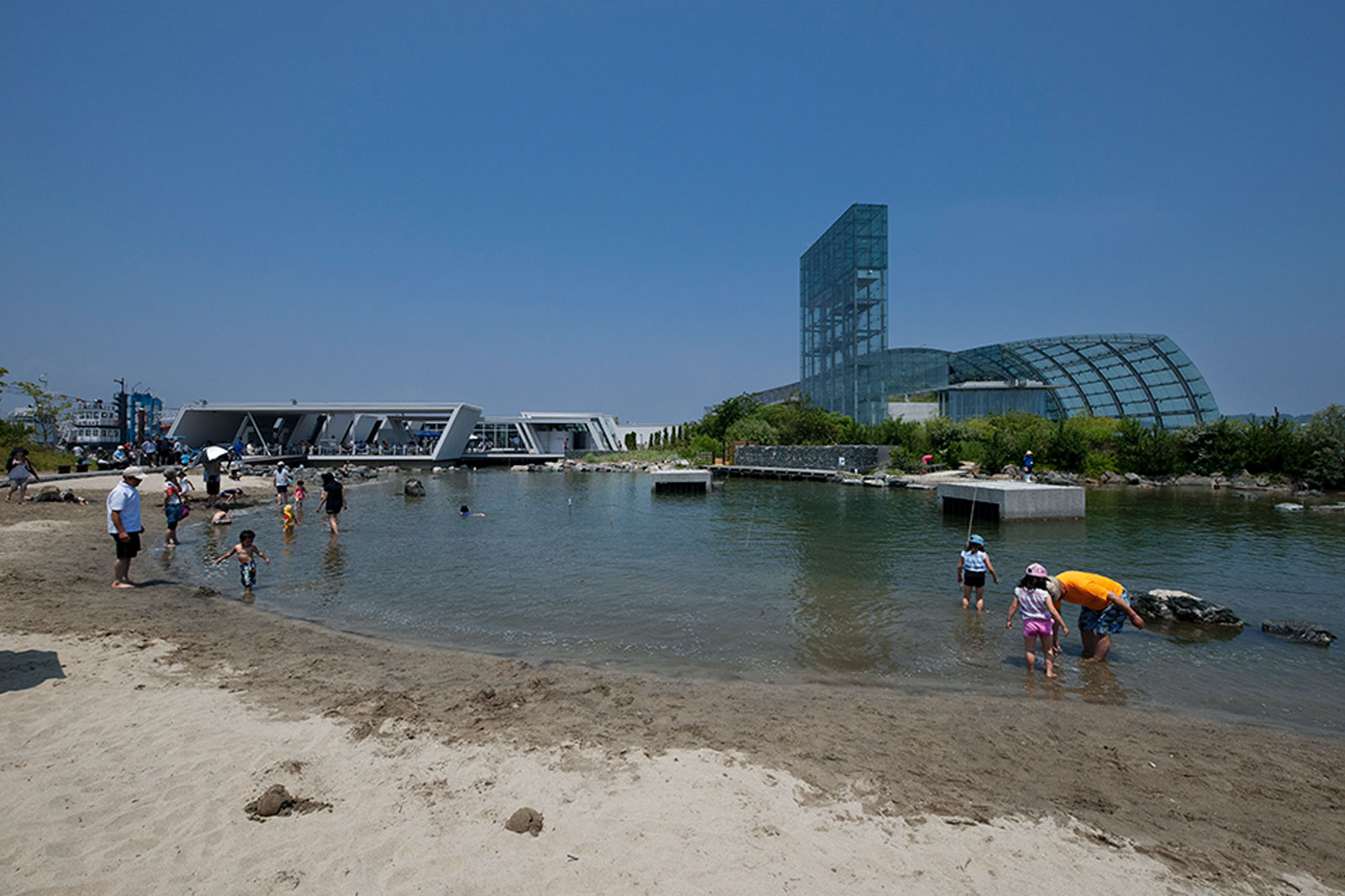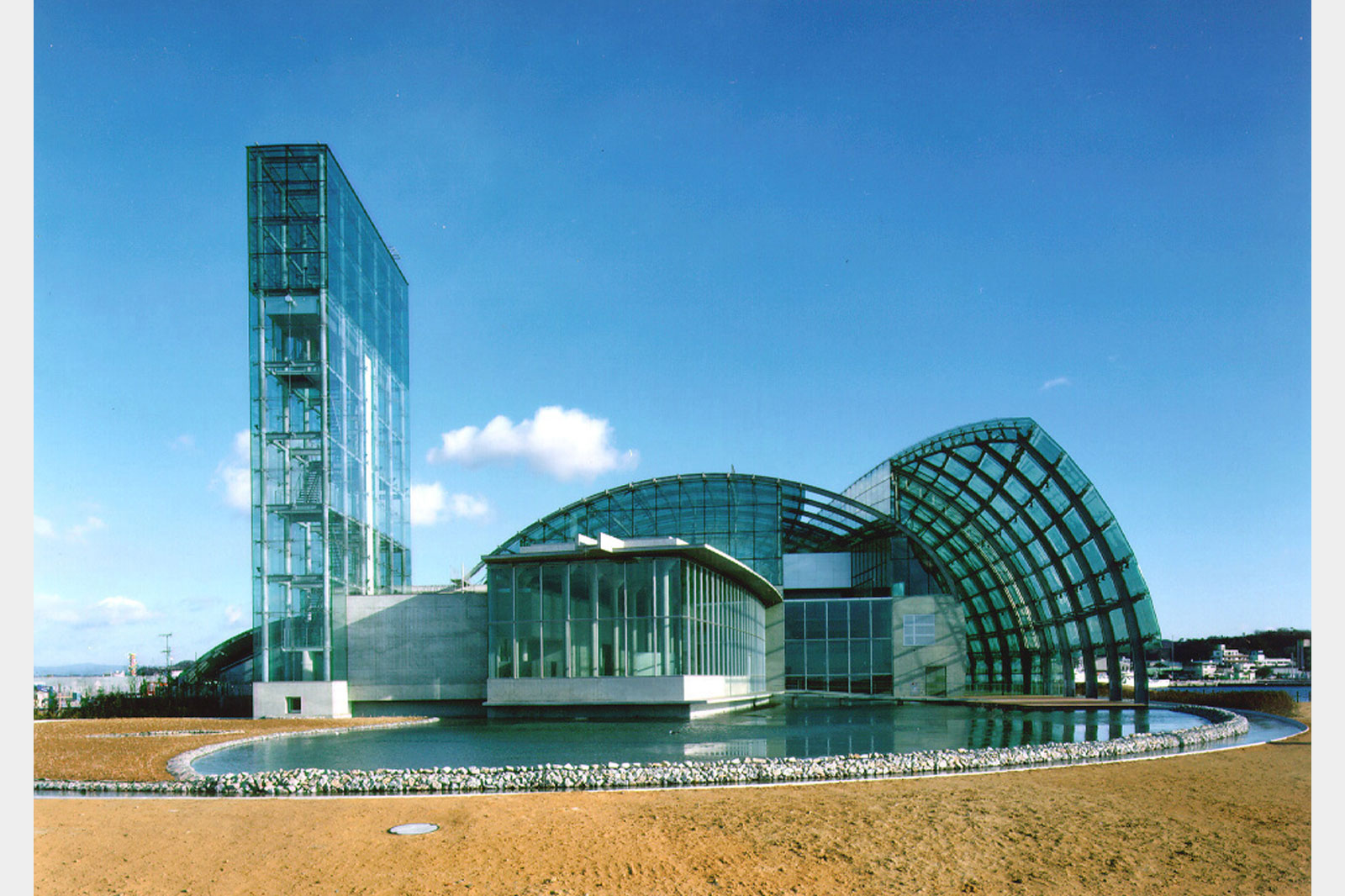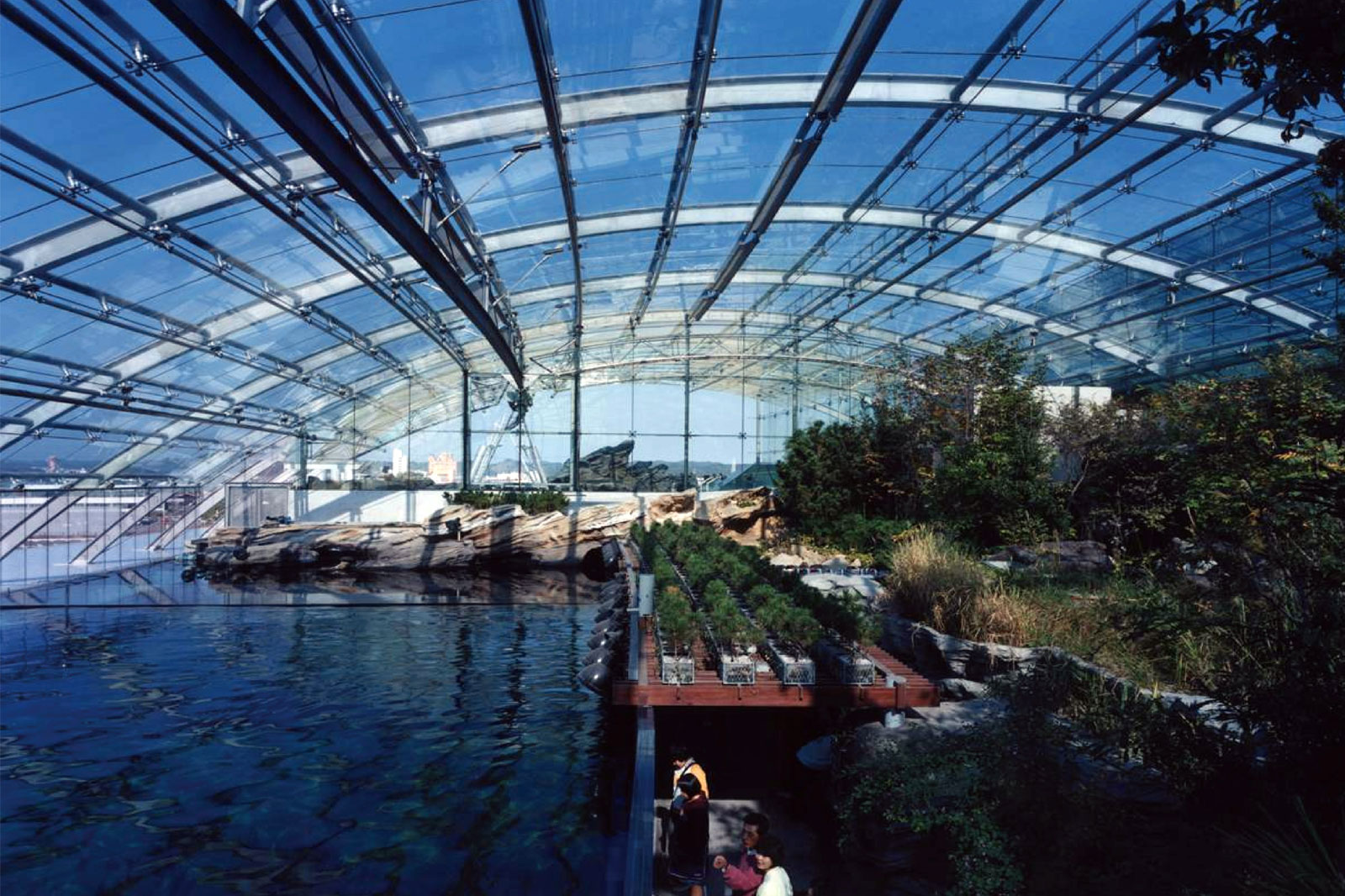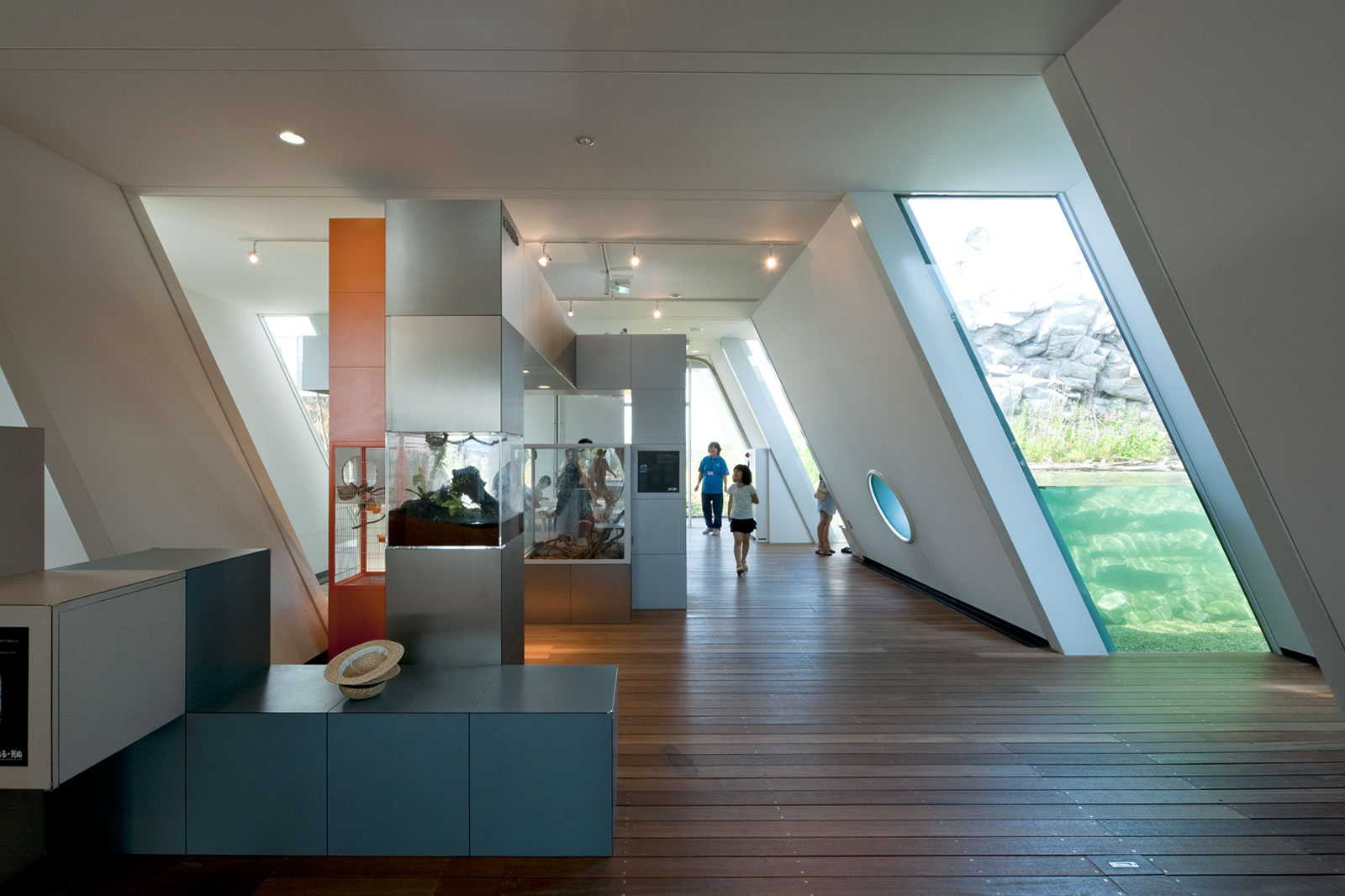 Aquamarine Fukushima
Aquamarine Fukushima is a major domestic Oceanic Science Museum centered on its aquarium functions. The facility is distinguished by its curved glass shelter that lets in abundant light and sea breezes.
The facility exhibits not only water environments, but also waterside land fauna and flora.
The gentle curves and transparency of its silhouette contrast with the industrial port setting but also symbolizes the splendor and natural rhythms of the open ocean.
The facility was damaged by the Great East Japan Earthquake Disaster, but was reopened within the short span of 4 months due to enormous support and assistance it received.
Project Summary
Project Name

Aquamarine Fukushima

Client

Fukushima prefecture

Location

Iwaki-shi, Fukushima, Japan

Major Use

Aquarium

Completion

Jan. 2000
Jan. 2010 (Children's Experience Facility)

Total Floor Area

14,975 m²

Structure

S, SRC, RC

Floors

4F 1BF

Notes

Supervision Partner/Fukushima Prefecture Civil Engineering Department Maintenance Division, Kajiwa Corporation (Children's Experience Facility)
Landscape/Plantago
Thermal Environment Simulation/AGC Amenitech
disaster prevention plan/Akeno Facility Resilience
Wind Tunnel Test /Wind Engneering Institute
Exhibition Design/Kanno Creative

Photo Credit

Tetsuya Sugano Photograph Office
FOTOTECA
Awards
2015年 the Society of Heating, Air-Conditioning and Sanitary Engineers of Japan Award
2004年 AACA Award
2004年 Public Building Award
2003年 Annual Architectural Design Commendation of AIJ
2003年 Fukushima Architectural and Cultural Award
2002年 BCS Award
2001年 Good Lighting Award
2000年 Inter・Intra Space Design Sellection'99