TOSHIMA ECOMUSEE TOWN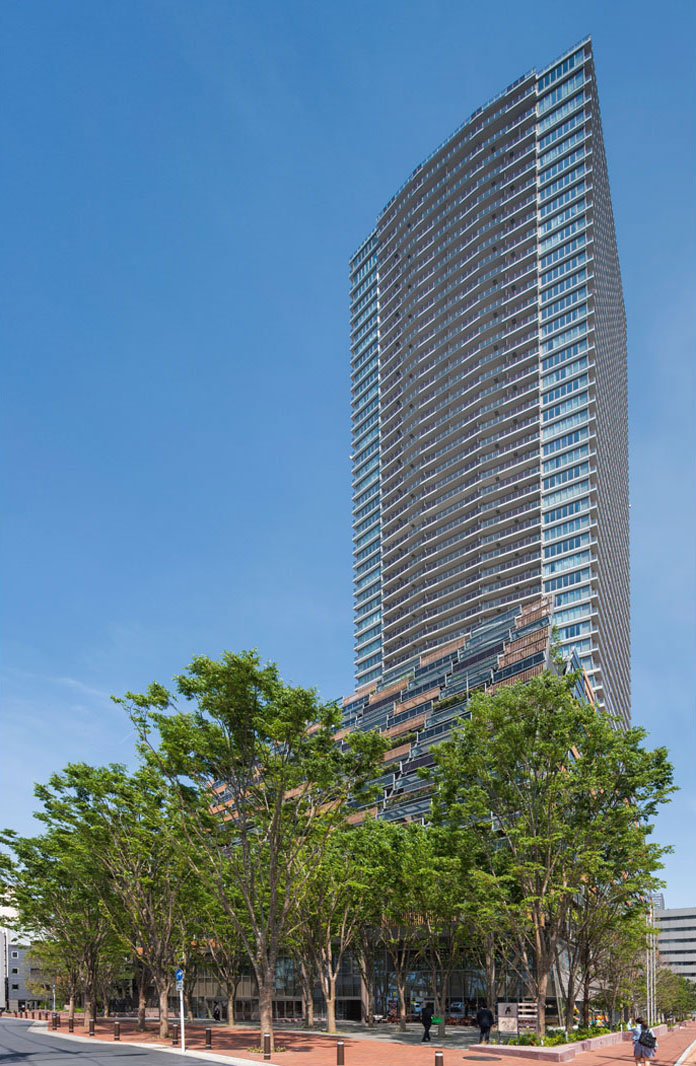 A view from Loop5 -1.
The lower floors are word office, the upper floors higher than 11th floor are condominiums.
"Eco-Void" which is the main activity place of the building.
Clarifying visualization line of activity and bustling atmosphere.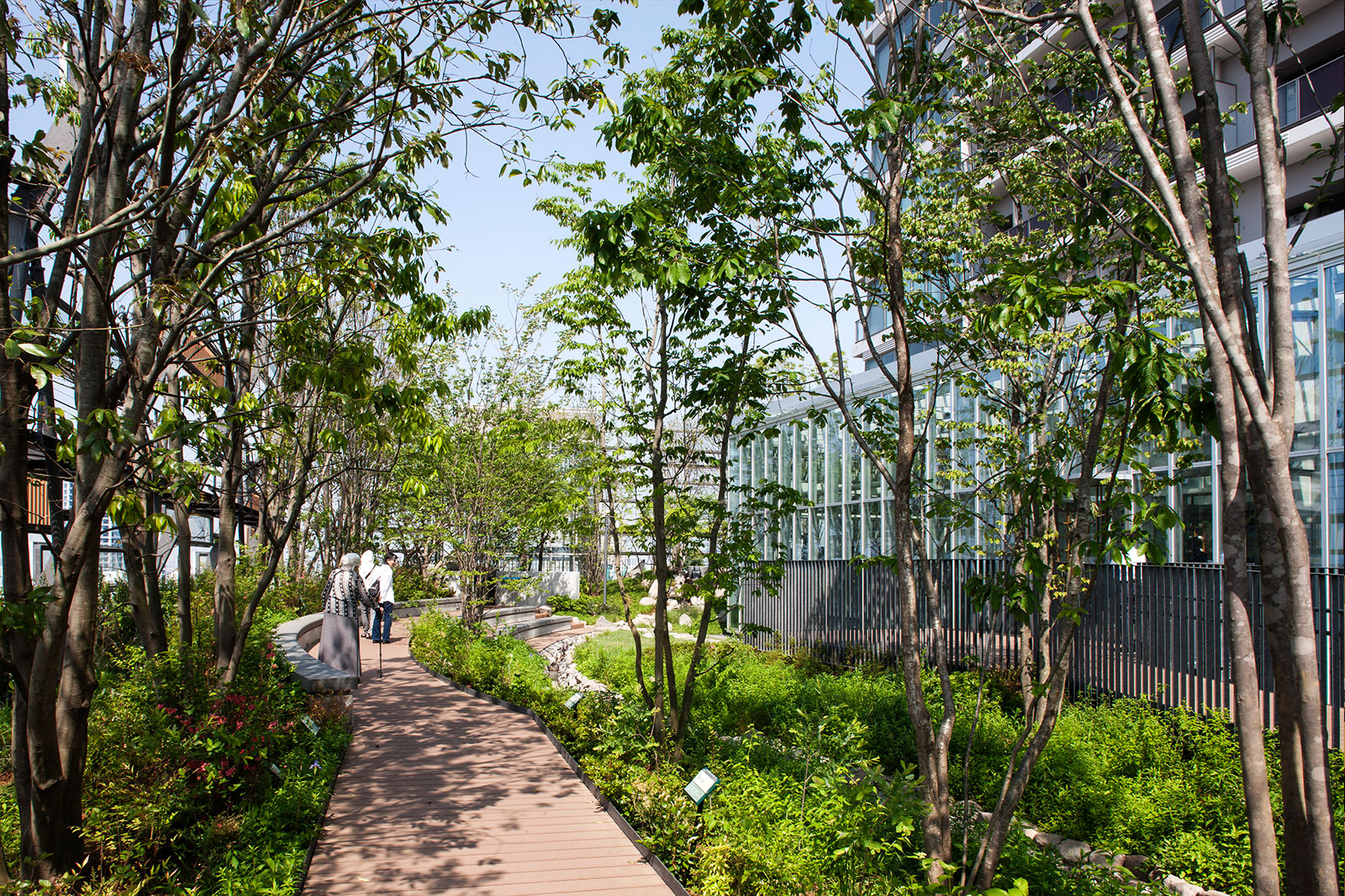 "Forest of Toshima" on 10th floor.
The scenery of community-based forests and streams are revived.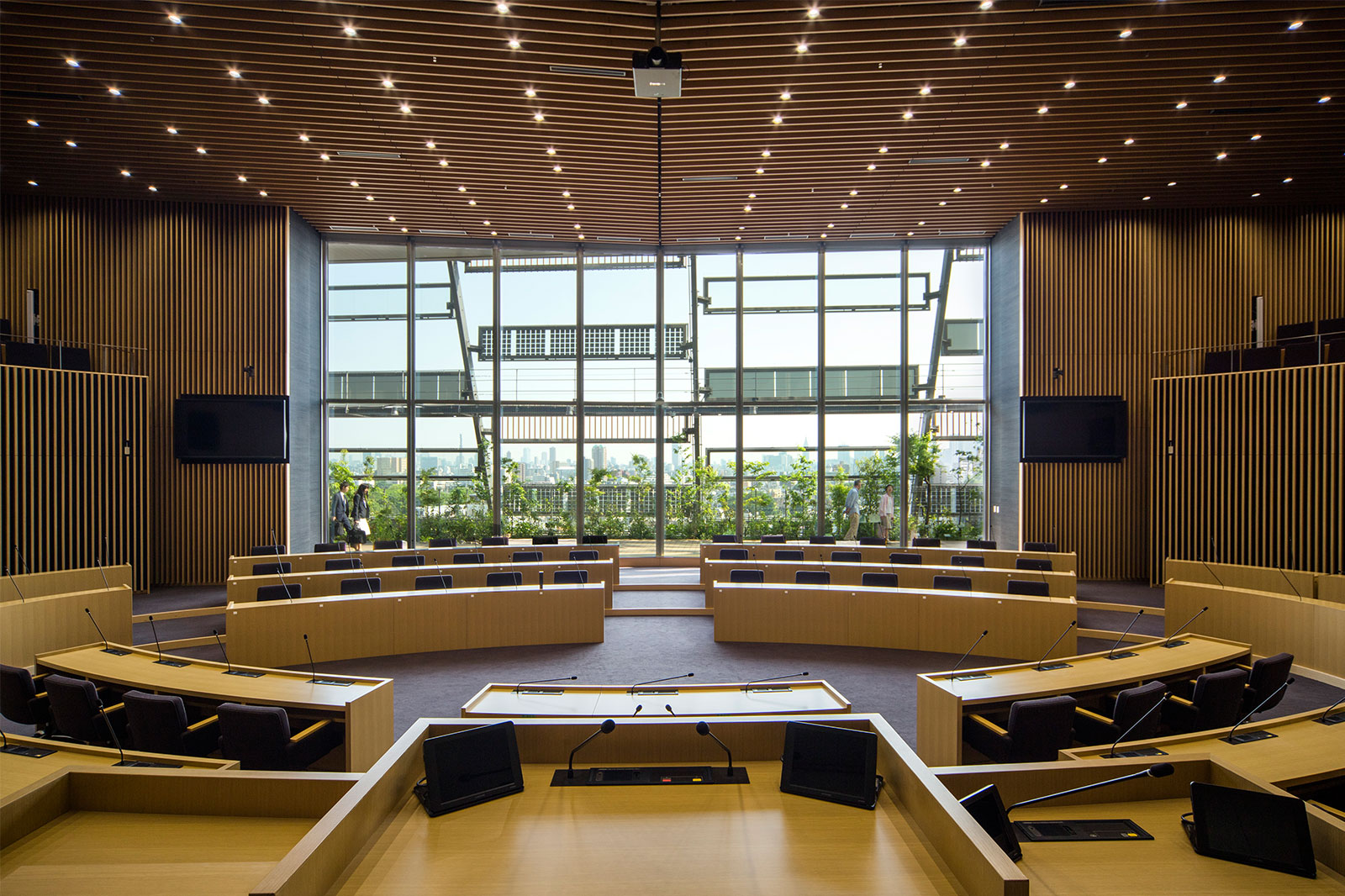 Discussion space which faced to "Eco-Muse".
The concept of the space is floor without any hierarchy.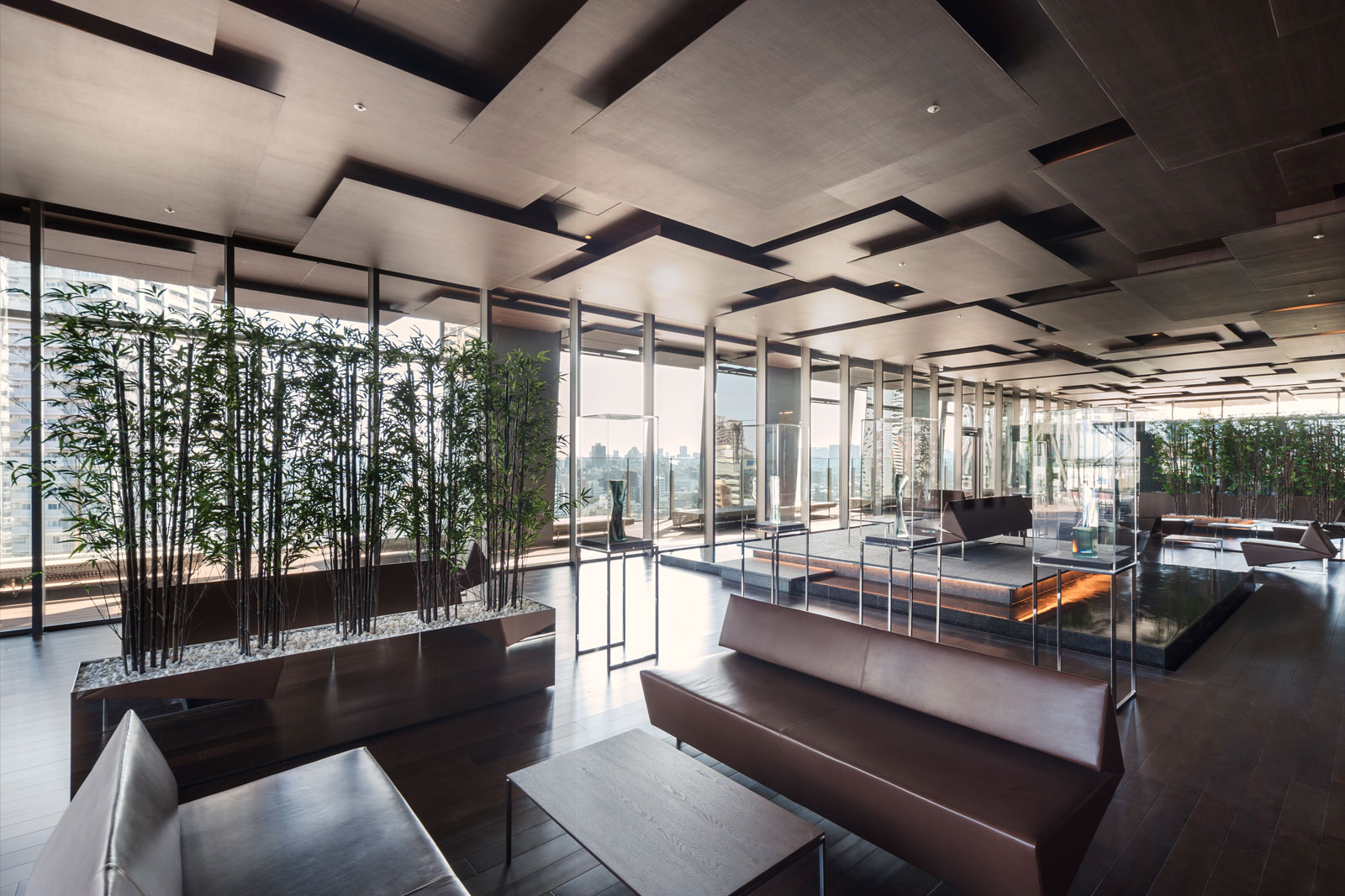 Main lounge of the housing on 11th floor.
"Warm space" which has a feeling of "wood-like architecture".
Concept
The planning area is located at 600m away in a south-eastward direction from Ikebukuro station where the bustling atmosphere of subcenter was ended.

There was a school land of old Hinode Elementary School which has been remained since school consolidation in 2001. NIHON SEKKEI, Inc. participated in this project as a professional of urban planning and architecture at the request of the local people who hope redevelopment of the densely-populated residential area to develop the land as a seed lot. It was decided that Toshima-ku participated in the redevelopment project as a landowner in 2006, and with that, this project quickly took on reality.

Achieving consensus on laying out the public facility and residential space to be a layered building, this re-development project was moved forward. Integrating different 2 functions into 1 building, it enabled us to lay out the convenient office work facility in the low-rise area, the houses which has comfortable residential environment in the high-rise area. Thus, main government building of Toshima-ku could be relocated since participants chose the architectural composition which combined public and private together, overcoming the challenge of their management.

Various works which collaborated with the streetscape were incorporated in the low-rise area by gathering various functions into a building. The open ceiling space which is placed in the central area was named "Eco-Void" which is positioned as a festival space. The reason we used "Eco-Veil" is that we hope the people to feel the appearance which whole building become mature with the plant's growth. There is a stepped roof garden, named "Eco-Muse" which revived Toshima's old plants before its urbanization by setting water streams making a profitable use of rainwater. These names are the origin of the building's name, "Toshima Ecomusee Town".

We hope that this building which has a characteristic exterior with the high-level safety will become a part of the history and nature of this area in the future.
Facts
Major Use
Ward Office, Residential, Office, Commercial
Structure
RC, S, SRC
Mid-levels Seismic Isolation
Reversed Placing Method PCa Under-Ground Piled Column (Maximum Fc140)
Notes
Supervising of Exterior and a part of Interior Design / KENGO KUMA AND ASSOCIATES
Outdoor Facility and Law-rise Area Landscape Design / Landscape Plus
Photo Credit
Kawasumi・Kobayashi Kenji Photograph Office
Awards
2017 BCS Award 
2017 The City Planning Institute of Japan, Urban Design Award
2016 Roof, walls, special greening technology Competition Prize
2015 Good Design Award