Multipurpose Dome in Yamaguchi Kirara Expo Memorial Park
Multipurpose Dome in Yamaguchi Kirara Expo Memorial Park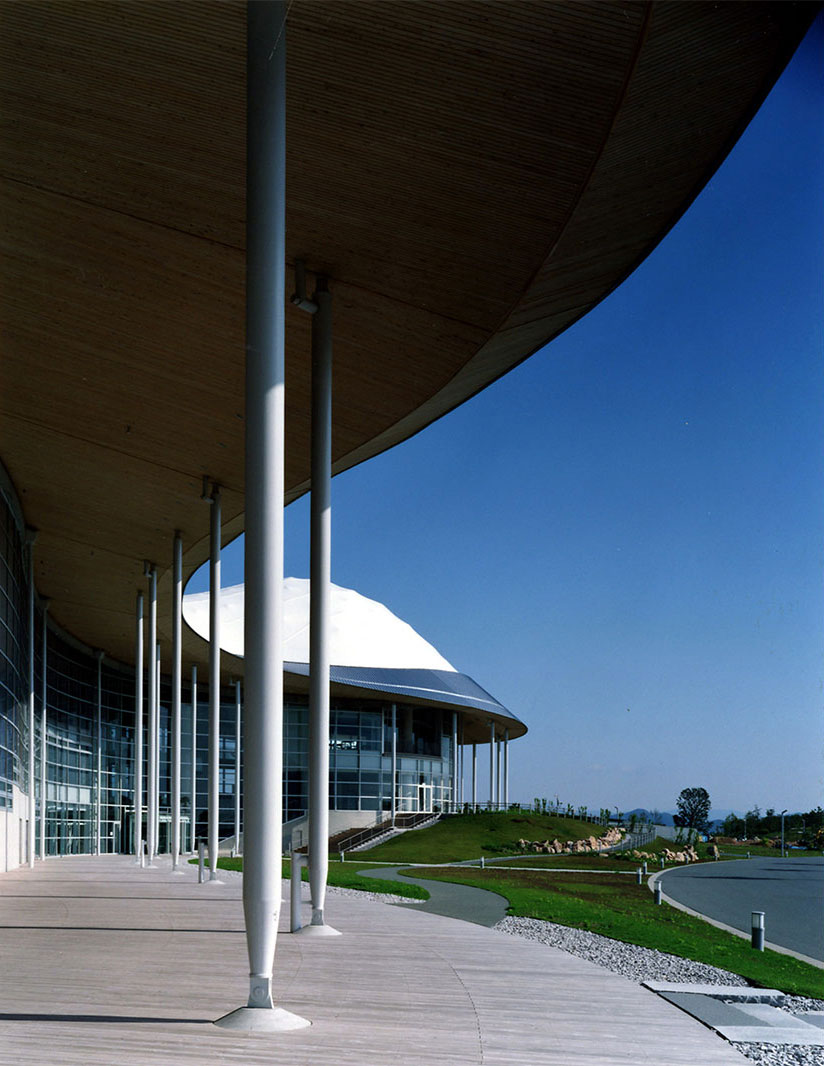 Multipurpose Dome in Yamaguchi Kirara Expo Memorial Park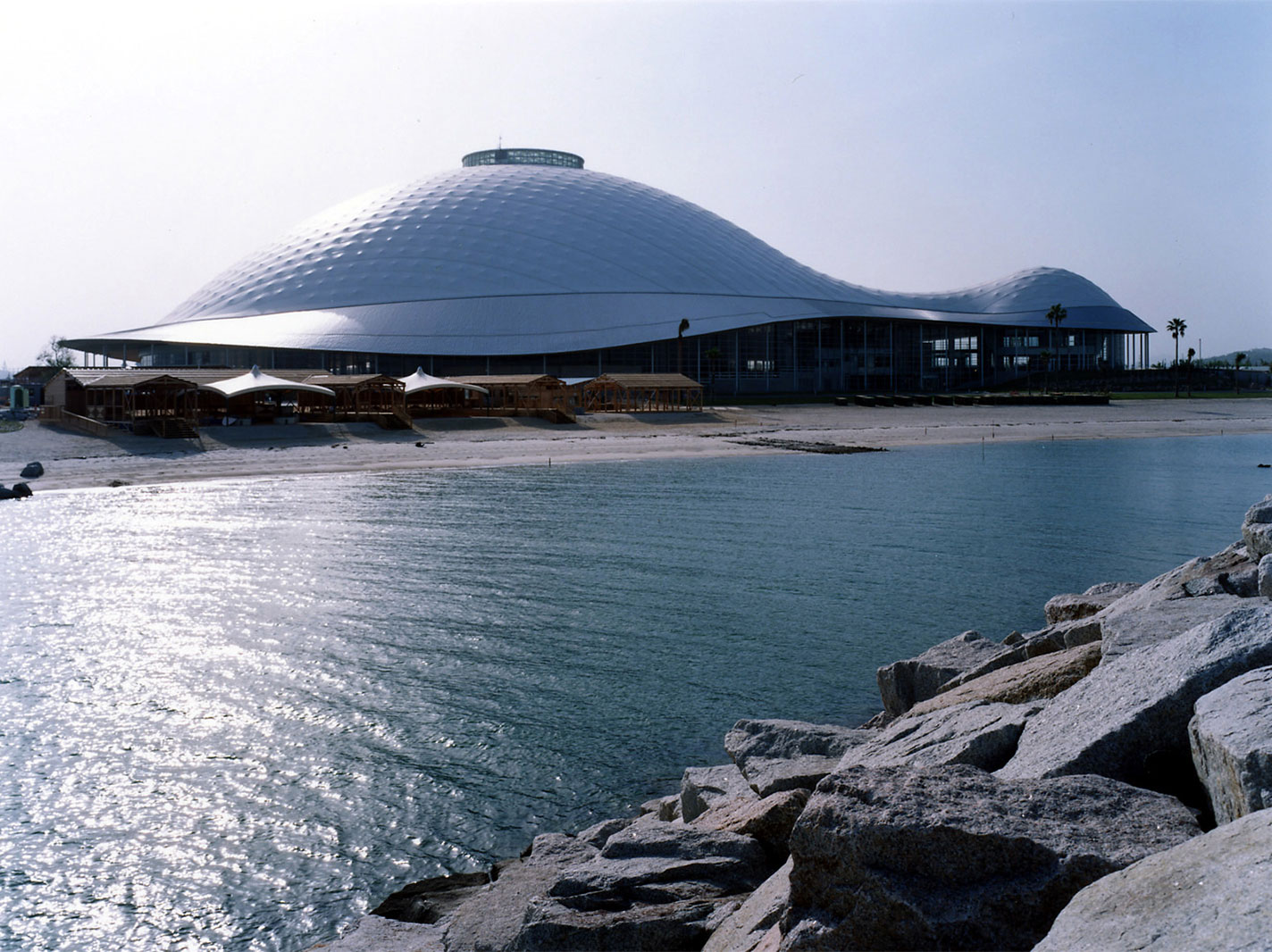 Multipurpose Dome in Yamaguchi Kirara Expo Memorial Park
Multipurpose Dome in Yamaguchi Kirara Expo Memorial Park
Multipurpose Dome in Yamaguchi Kirara Expo Memorial Park
The design combines the soft shape of two domes, large and small, by a sinuous boundary roof into a floating next generation shape for domes.
The two domes are bound together by the distinctive eaves: the boundary roof.

The half exterior space realized by this boundary roof allows the seamless and integrated connection between interior and exterior spaces for an unprecedented open dome experience.
Project Summary
Project Name

Multipurpose Dome in Yamaguchi Kirara Expo Memorial Park

Location

Yamaguchi-shi, Yamaguchi, Japan

Major Use

Sports Facility, Multiple Dome

Completion

Mar. 2001

Total Floor Area

31,252 m²

Structure

RC, S
System Pipe Truss membrane structure

Floors

2F 1BF

Photo Credit

Nacasa & Partners
Awards
2006 Public Building Award
2006 JIA Environmental Architecture Award
2004 Annual Architectural Design Commendation of AIJ
2004 Environmental and Equipment Design Award
2004 Good Design Award
2004 BCS Award
2003 Good Lighting Award
2003 The Japan Society of Seismic Isolation Award
2003 Japanese Society of Steel Construction Award
2002 JSCA ward