Shinjuku Mitsui Building
South Façade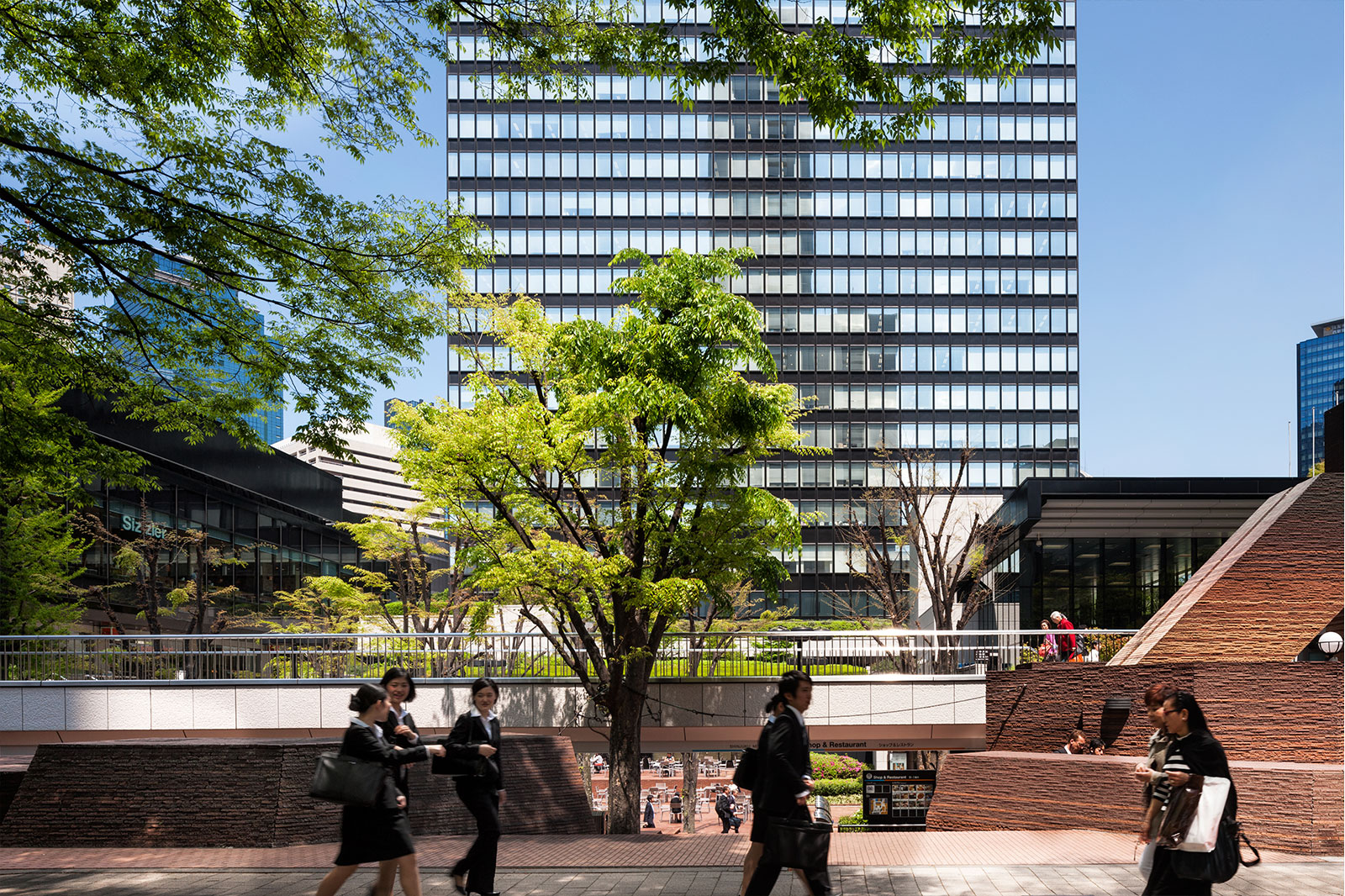 The Human Scale of 55 Square as Seen from the South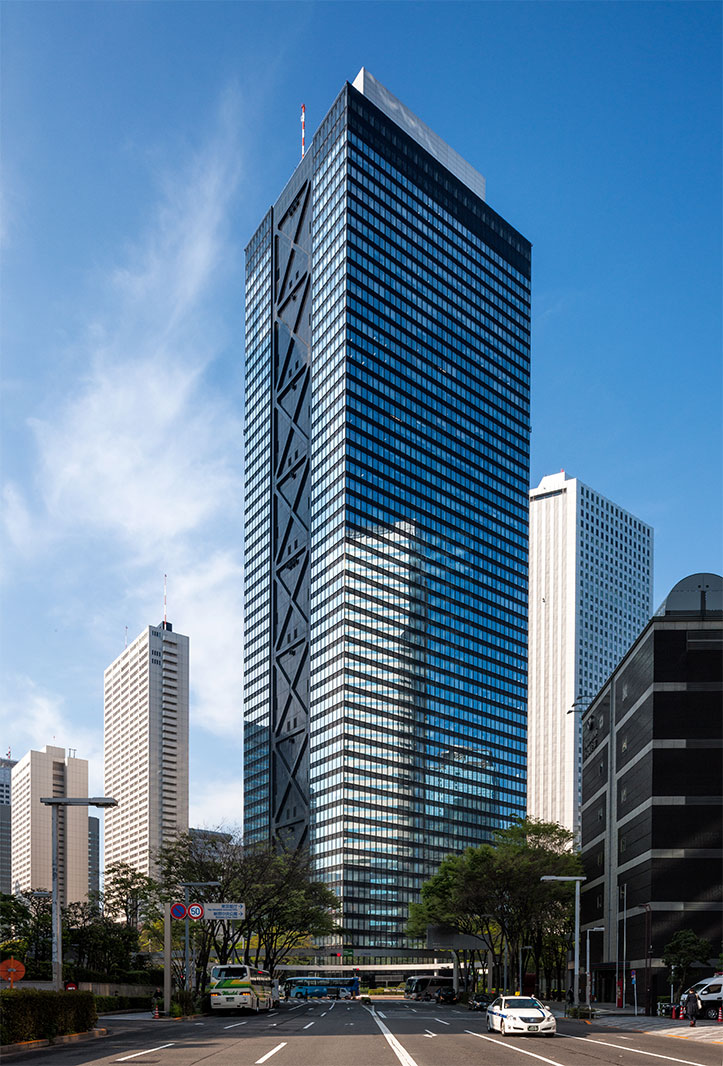 North-East Façade
Luxuriant Greenery of 55 Square
Activity at Lunchtime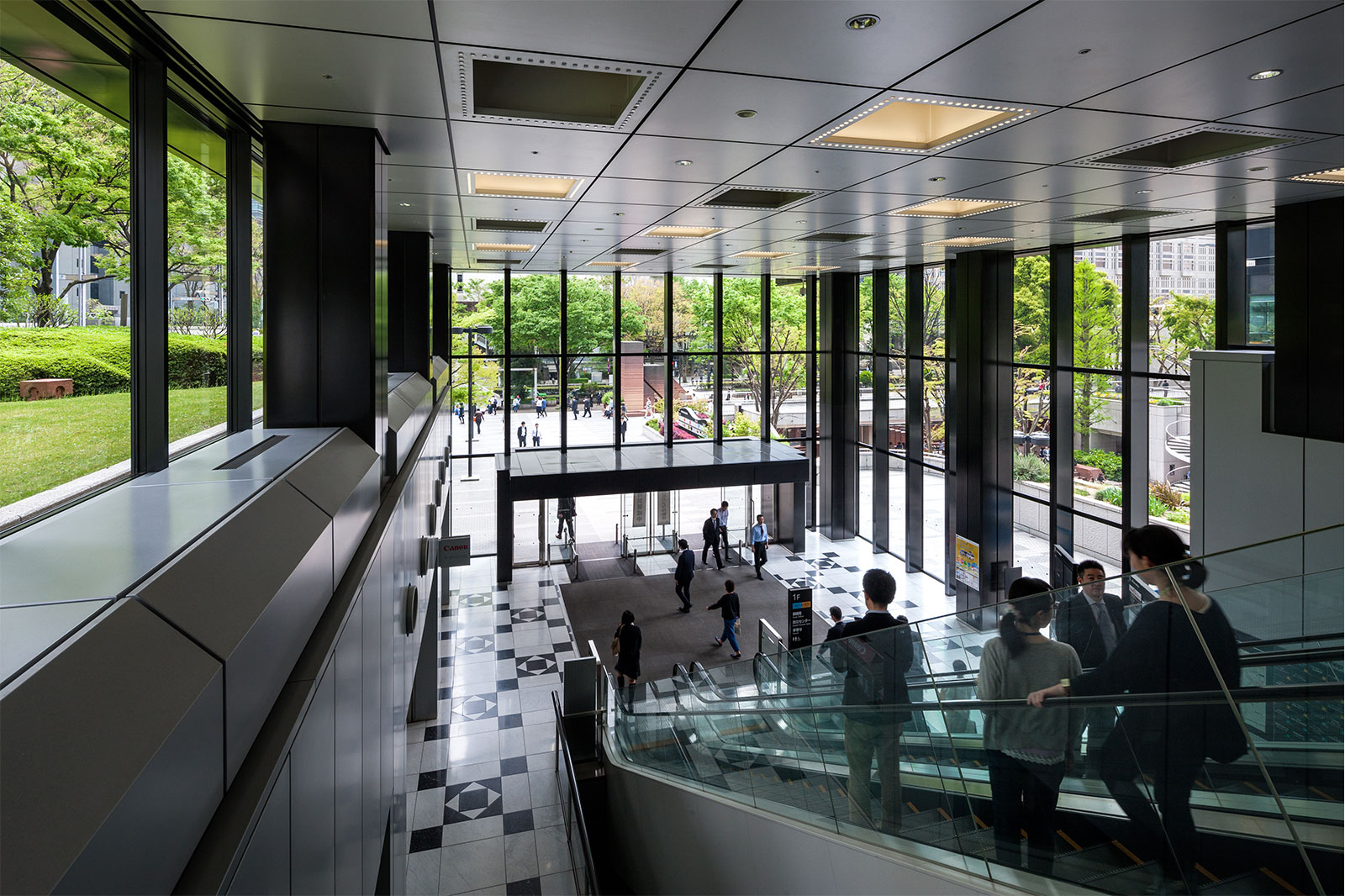 South Entrance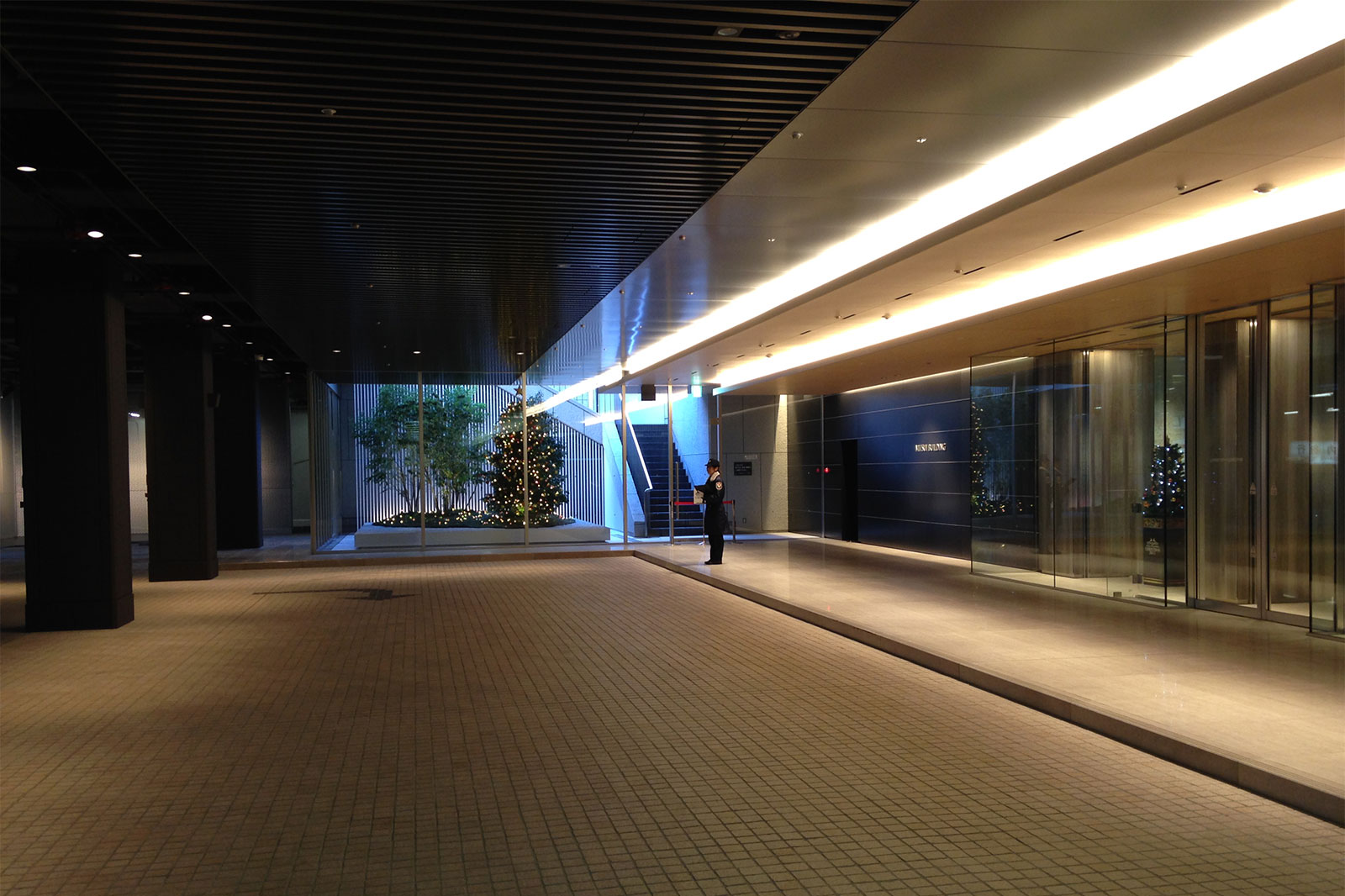 Renewed Portico Entrance with New Concierge Service
Concept
This is the Shinjuku Mitsui Building, the pioneering skyscraper in Nishi-Shinjuku completed in 1974.
As the landmark tower for the district, the concept called for "creation of vibrant human spaces".

The office tower is offset to the north within the site and the podium with its retail facilities open out onto the central square and green spaces to provide open air functions and relaxation spaces often lacking in office environments.
In recent years have seen the major renewals to update and maintain quality such as addition of extra large seismic dampers to reduce swaying in long cycle earthquake scenarios and a concierge station at the portico in line with making this the main entrance.

The Public Open Space (Koukai-kuchi) named "55 Square" which has long functioned as the focus for district activities and gatherings, continues to contribute, as it has since its opening, to the dignified character of Nishi-Shinjuku CBD.
Facts
Location
Shinjuku-ku, Tokyo, Japan
Awards
2015 JIA 25 years Award
2006 Smokers' Style Competition
1998 BELCA Award
1977 Isoya Yoshida Award
1976 BCS Award
1976 the Society of Heating, Air-Conditioning and Sanitary Engineers of Japan Award
1976 Light Metals Association Architecture Award
1976 Commercial Space Design Award
1975 AIJ Prize