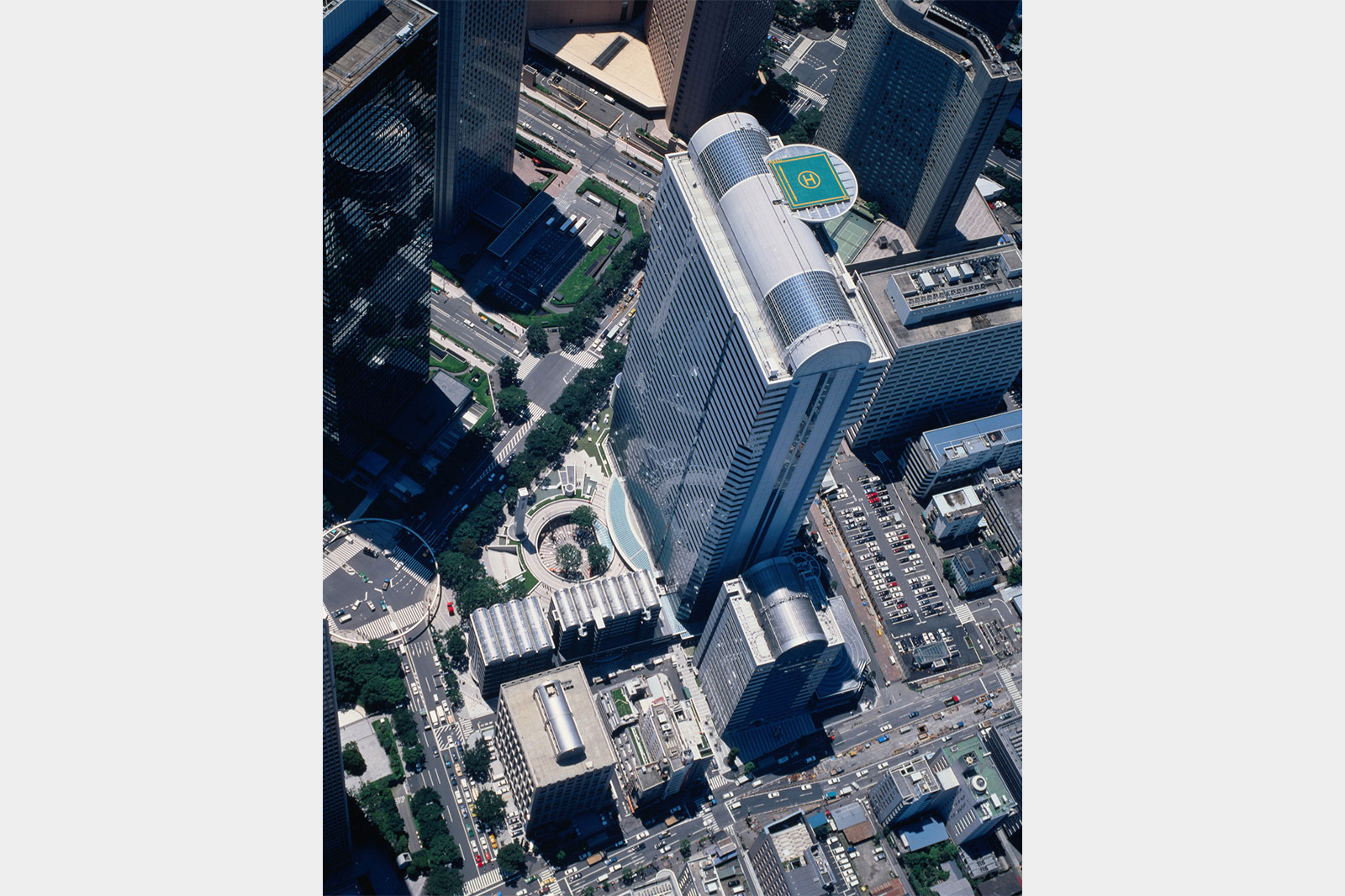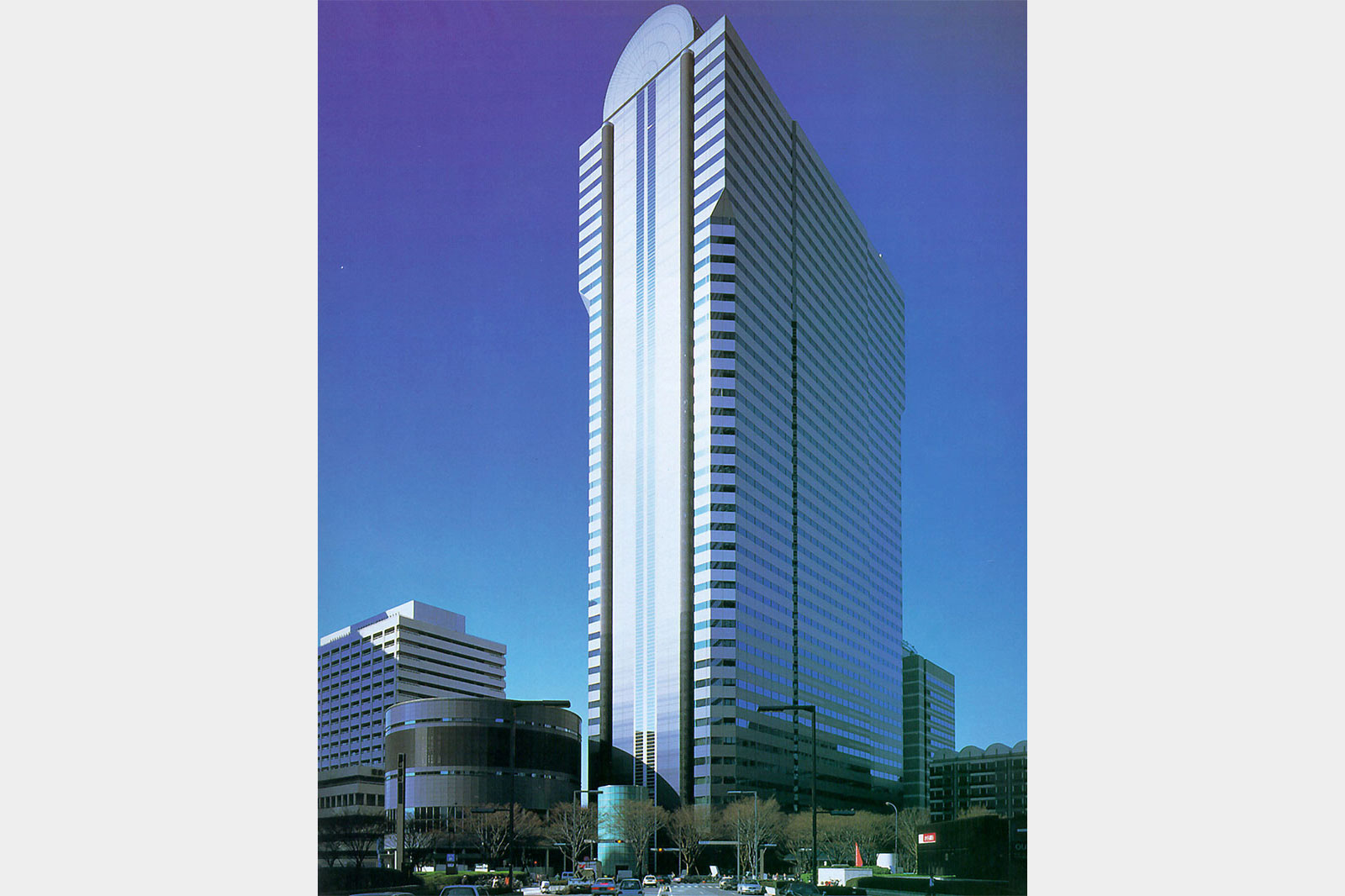 Shinjuku I Land
I-Land Tower was a high density redevelopment project that improved the environment brought by the expansion of the new Shinjuku CBD into the surrounding area.
In order to reflect the complexity of titles and rights to the site, a trait common to redevelopment, the project was a multi-use complex composed of offices, shops, schools and residences in a jumble of shapes, a scheme new to the Shinjuku CBD.
Shinjuku CBD had been exclusively built up with office buildings and hotels up till then, but was transformed into a true city where people both lived and worked, an urban community where the breath of life could be felt 24 hours a day.

The ceiling in the Entrance Lobby was recently seismically retrofitted 20 years after completion.
Project Summary
Project Name

Shinjuku I Land

Location

Shinjuku-ku, Tokyo, Japan

Major Use

Office, Commercial, Residential, Hall

Completion

Jan. 1995

Total Floor Area

240,058 m²

Structure

S, SRC, RC

Floors

44F 4BF

Photo Credit

Toshitake Takahashi Architectural Photograph Office
Shokokusya
Koukyu Miwa Architectural Photography
Awards
1996 BCS Award
1996 International Illumination Design Award (Award of Merit)
1996 AIJ Prize
1996 Good Lighting Award
1995 SDA Award