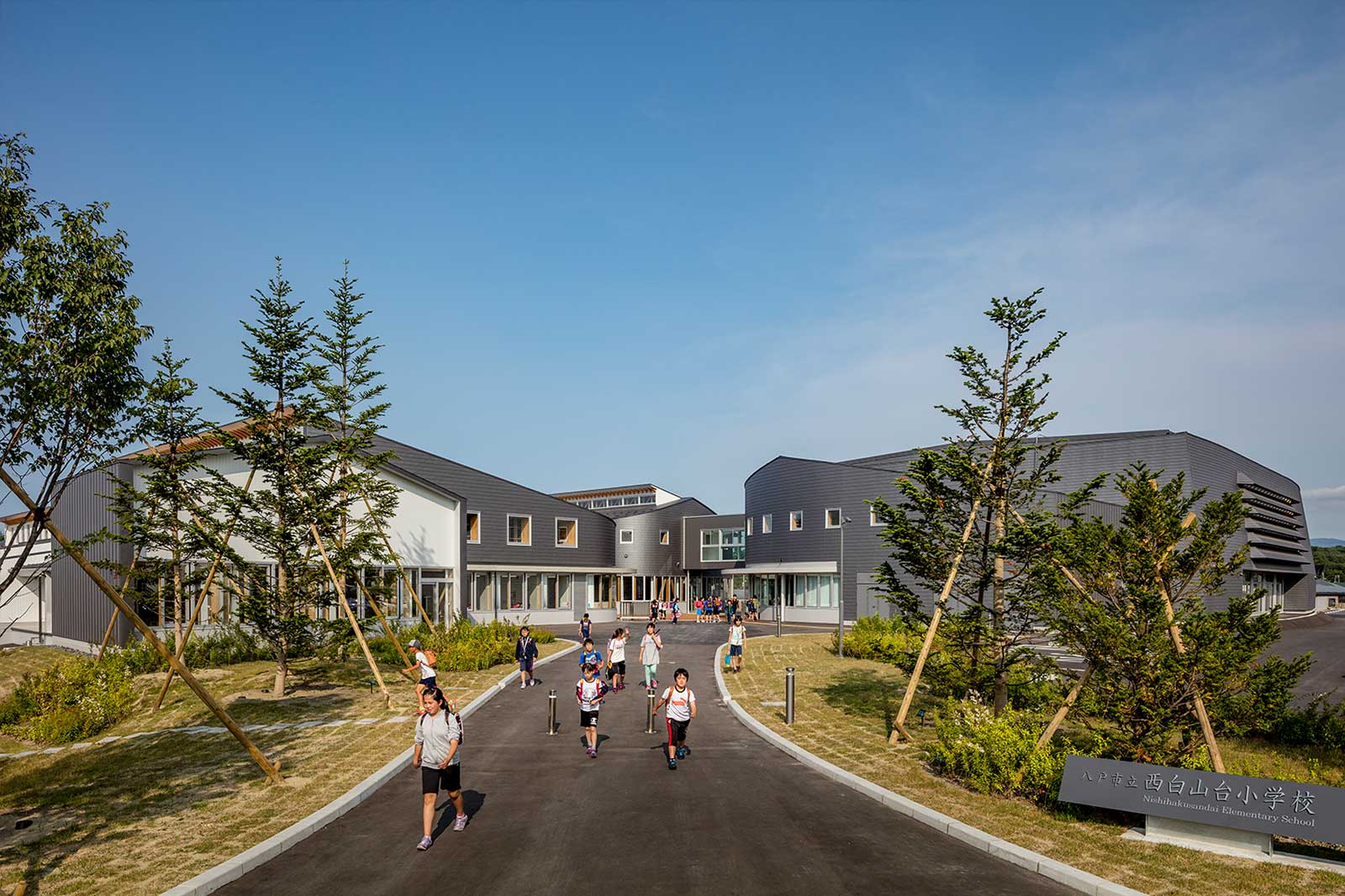 Nishihakusandai Elementary School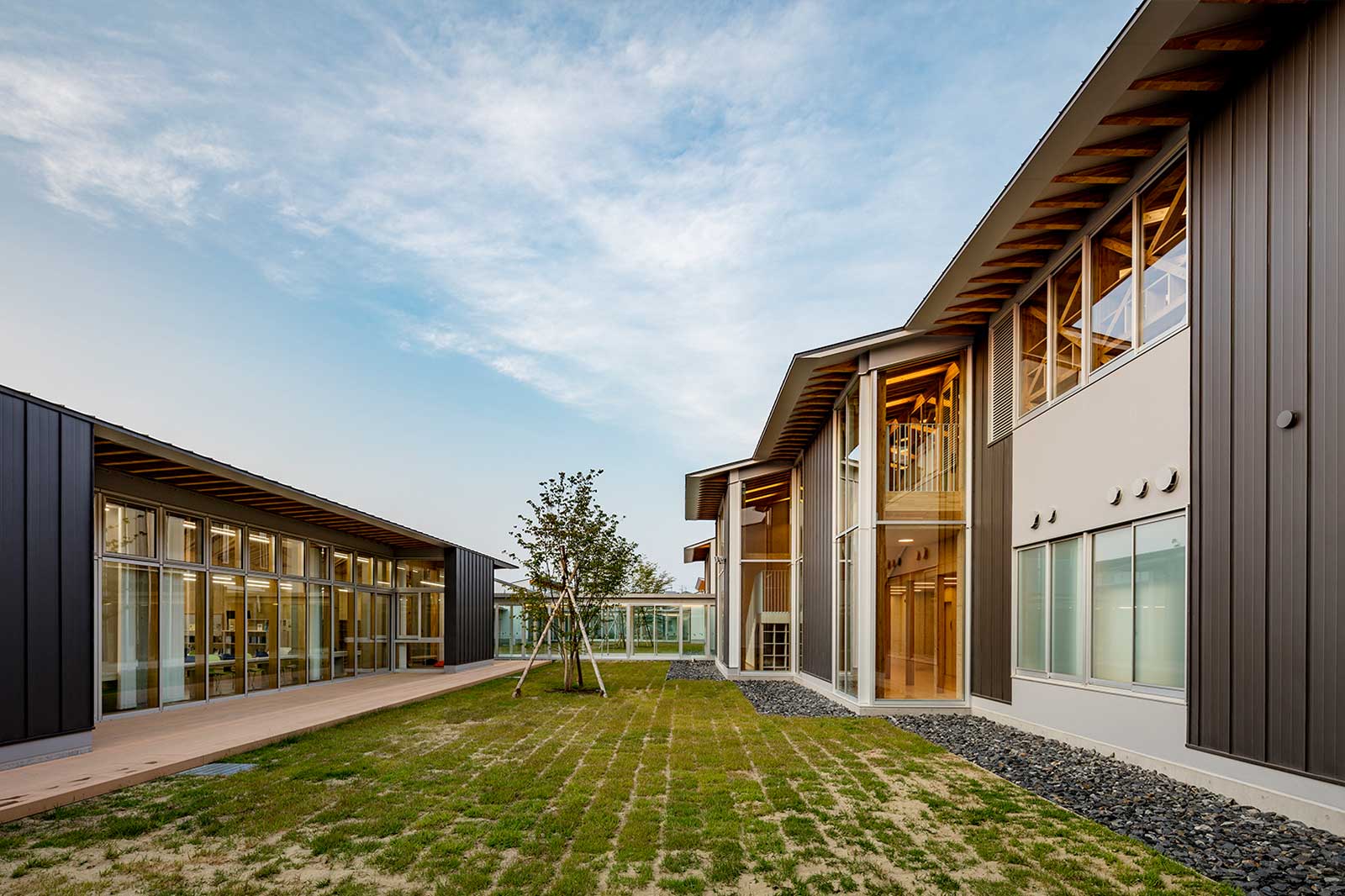 Nishihakusandai Elementary School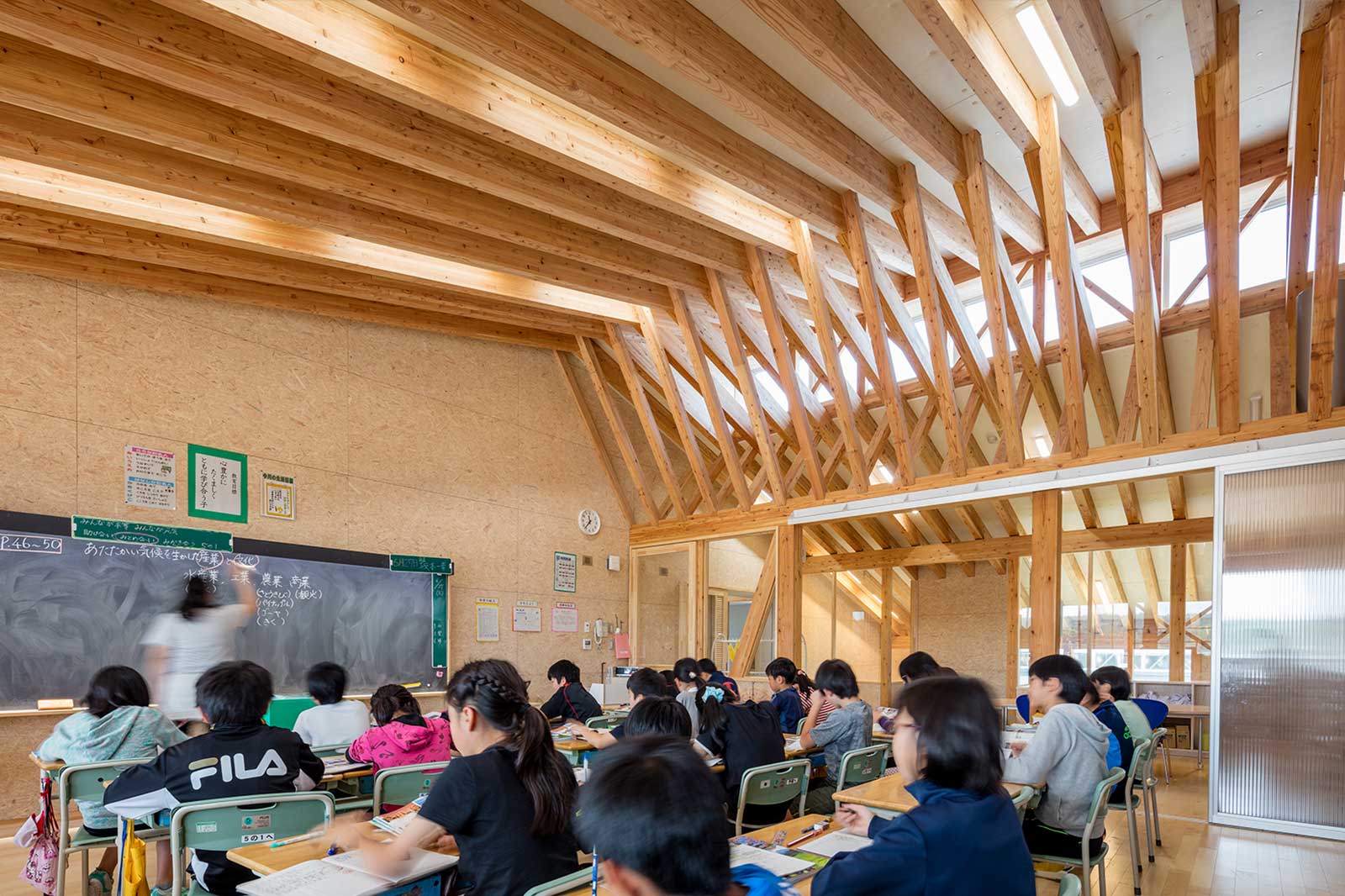 Nishihakusandai Elementary School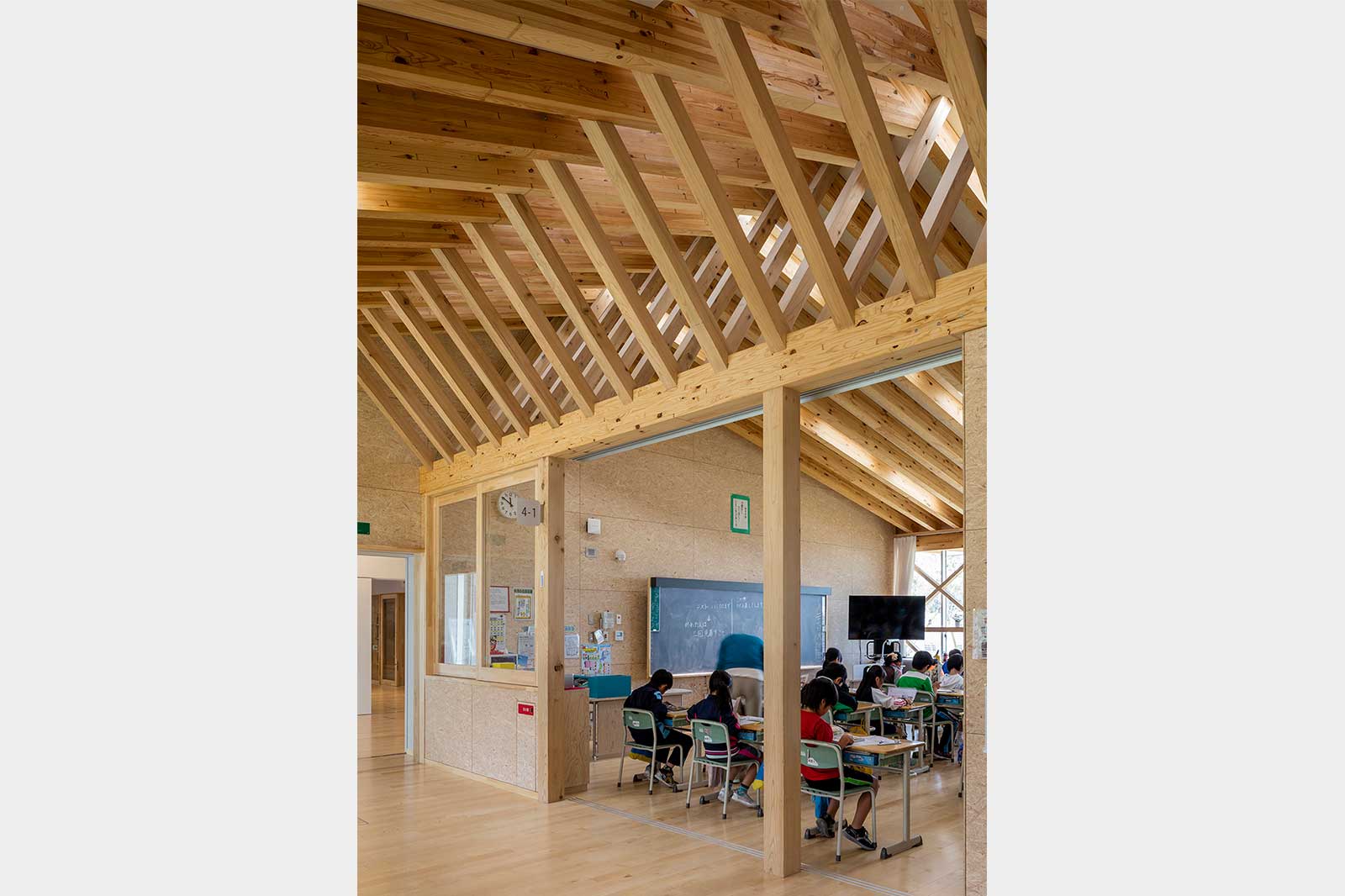 Nishihakusandai Elementary School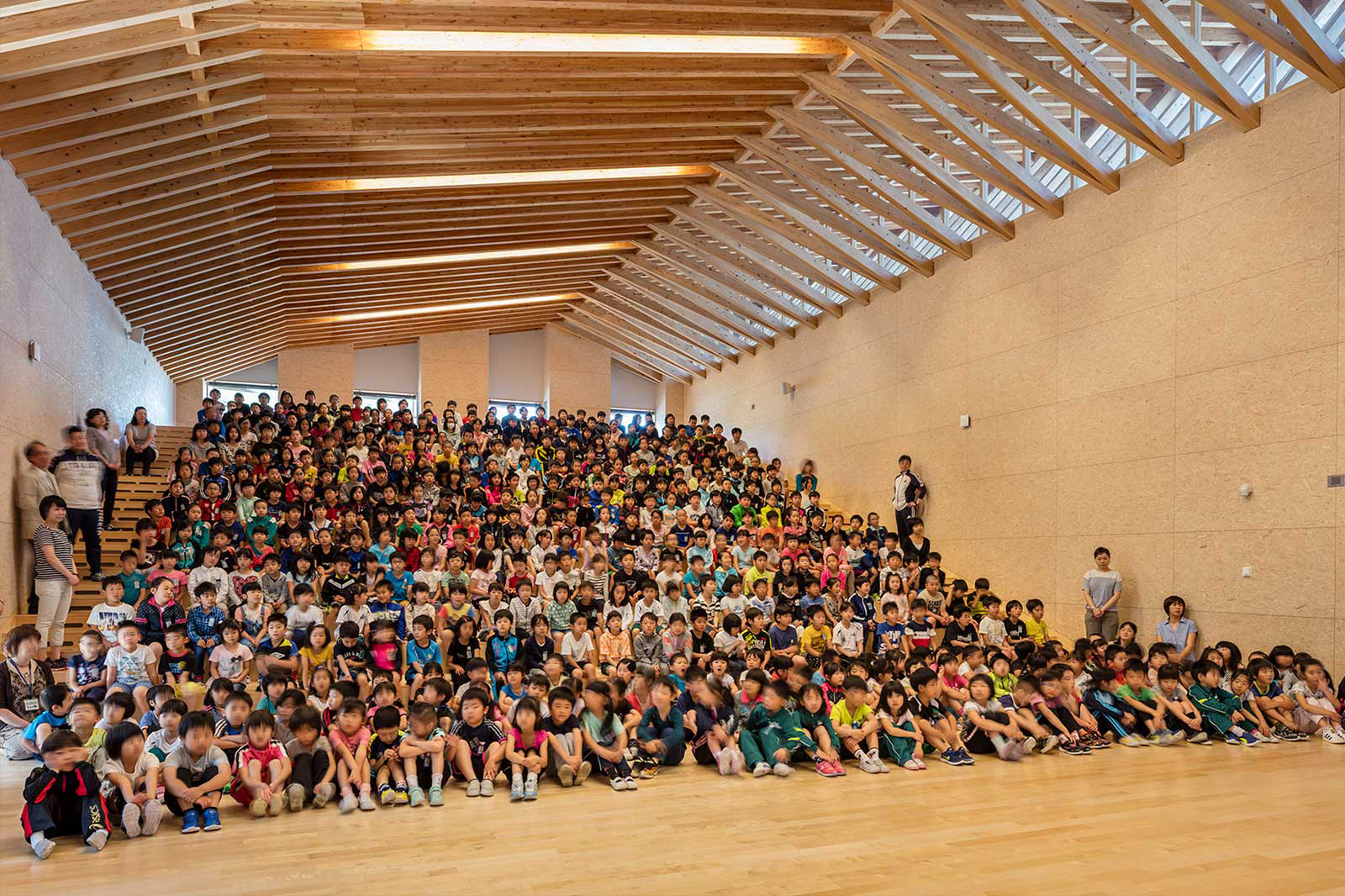 Nishihakusandai Elementary School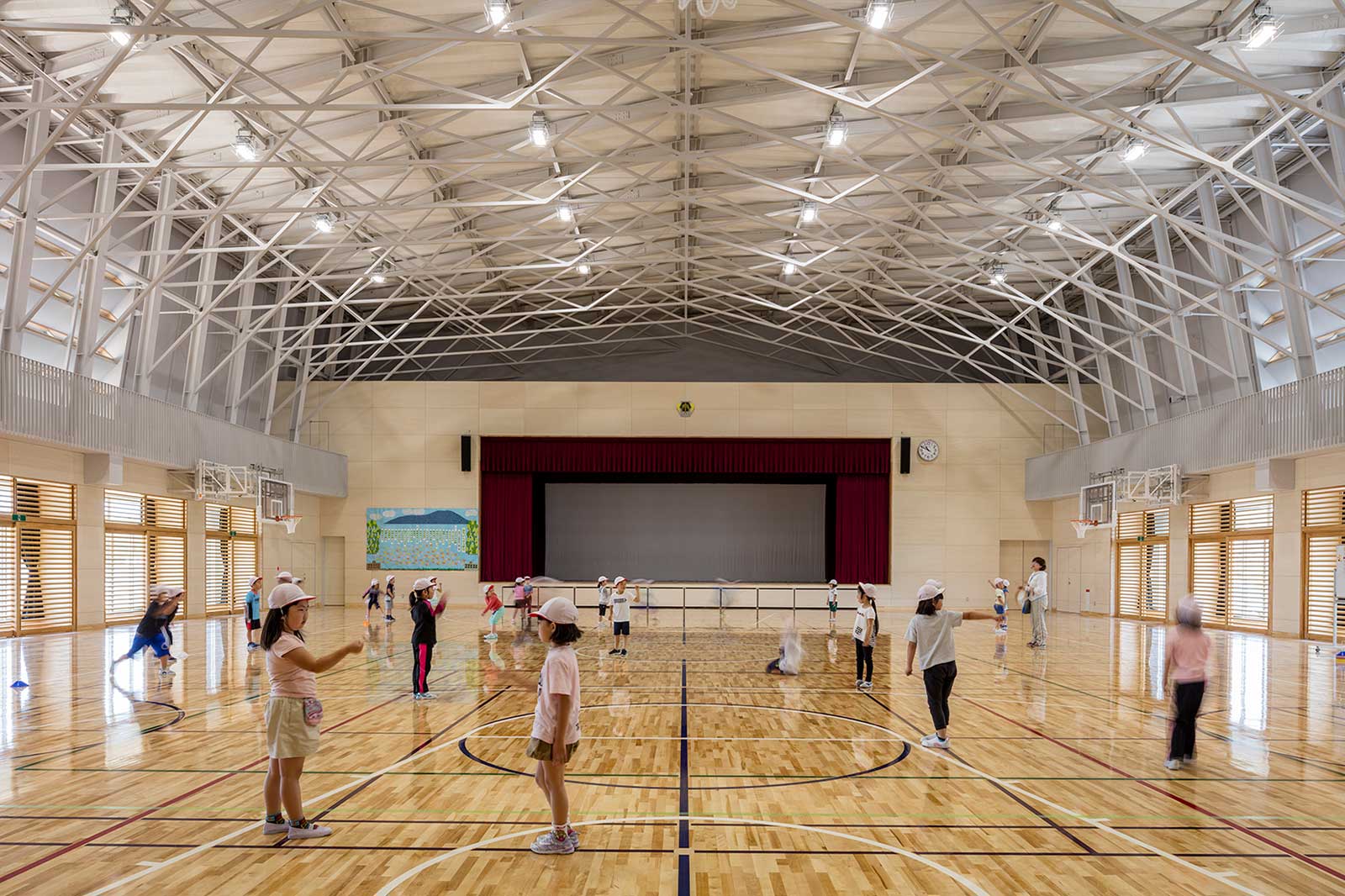 Nishihakusandai Elementary School
Nishihakusandai Elementary School
Nishihakusandai Elementary School was split off from a parent school located in the southwest of Hachinohe New Town and is newly established to solve the problem of continuous increasing number of the children.
The timber schoolhouse was schemed so that it would blend into the surrounding abundant green mountains, nature and local residential environment. It was intended to create the school that cultivate the regional loyalty utilizing the local timber for structure, interior finishing and furniture according to the function and the usage. As for the classroom, it's made of arranged roof truss frames placed while clenching material alternately.
As for the special classroom, the structure with fascinating and transparent atmosphere of lumber frame works are achieved by spanning in big space supported by 4-tine posts.
Classroom building with the grouped by each grade is composed of flexible and open space utilizing the open classrooms and preparatory rooms. Multi-function multi-purpose hall and a Media Center functionally linked with the special classrooms. Small diameter lumber used in the structure helps to provide a warm welcoming atmosphere.
Project Summary
| | |
| --- | --- |
| Project Name | Nishihakusandai Elementary School |
| Client | Hachinohe City |
| Location | Hachinohe-shi, Aomori, Japan |
| Major Use | Elementary School |
| Completion | Jun. 2017 |
| Total Floor Area | 6,845m² |
| Structure | W, RC, S |
| Floors | 2F |
| Notes | Design Partner / Coelacanth K&H Architects , Jun Sato Structural Engineers |
| Photo Credit | ZOOM |
Awards
2018 Wood Product Application Competition
2018 Hachinohe Cityscape Prize
2018 Cityscape Award of Hometown Aomori
2018 Tohoku Architecture Award
2017 JAPAN WOOD DESIGN AWARD