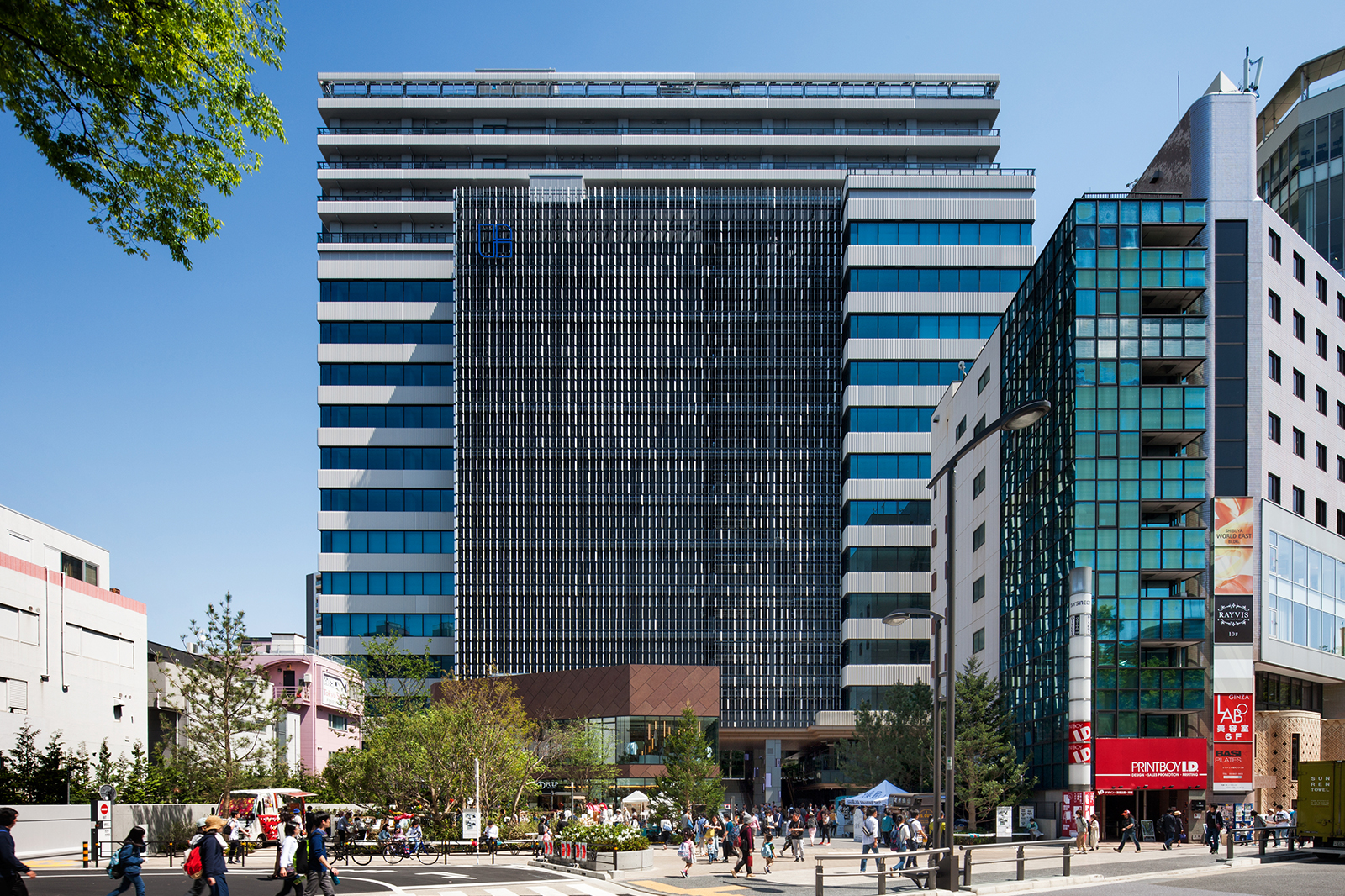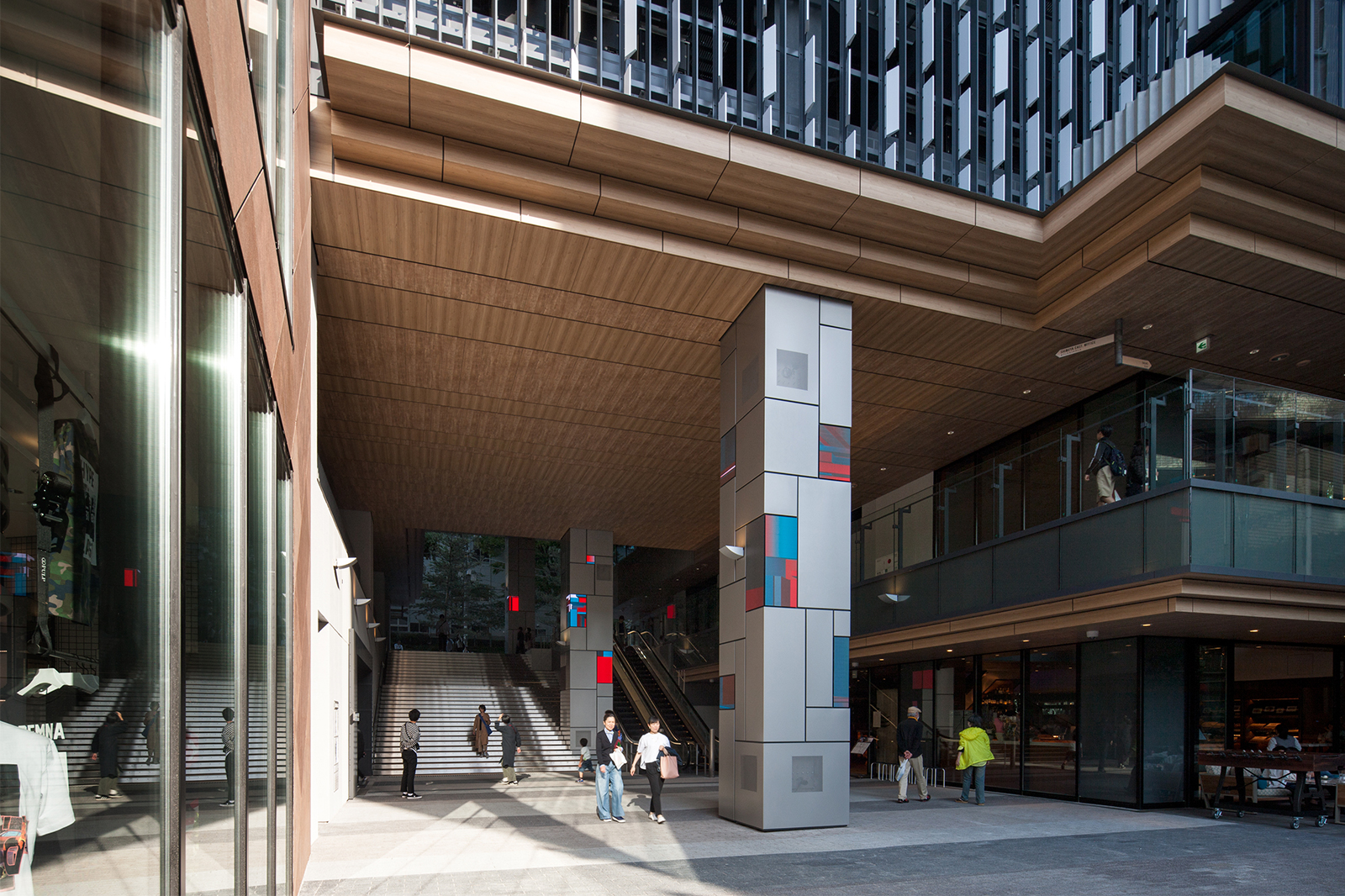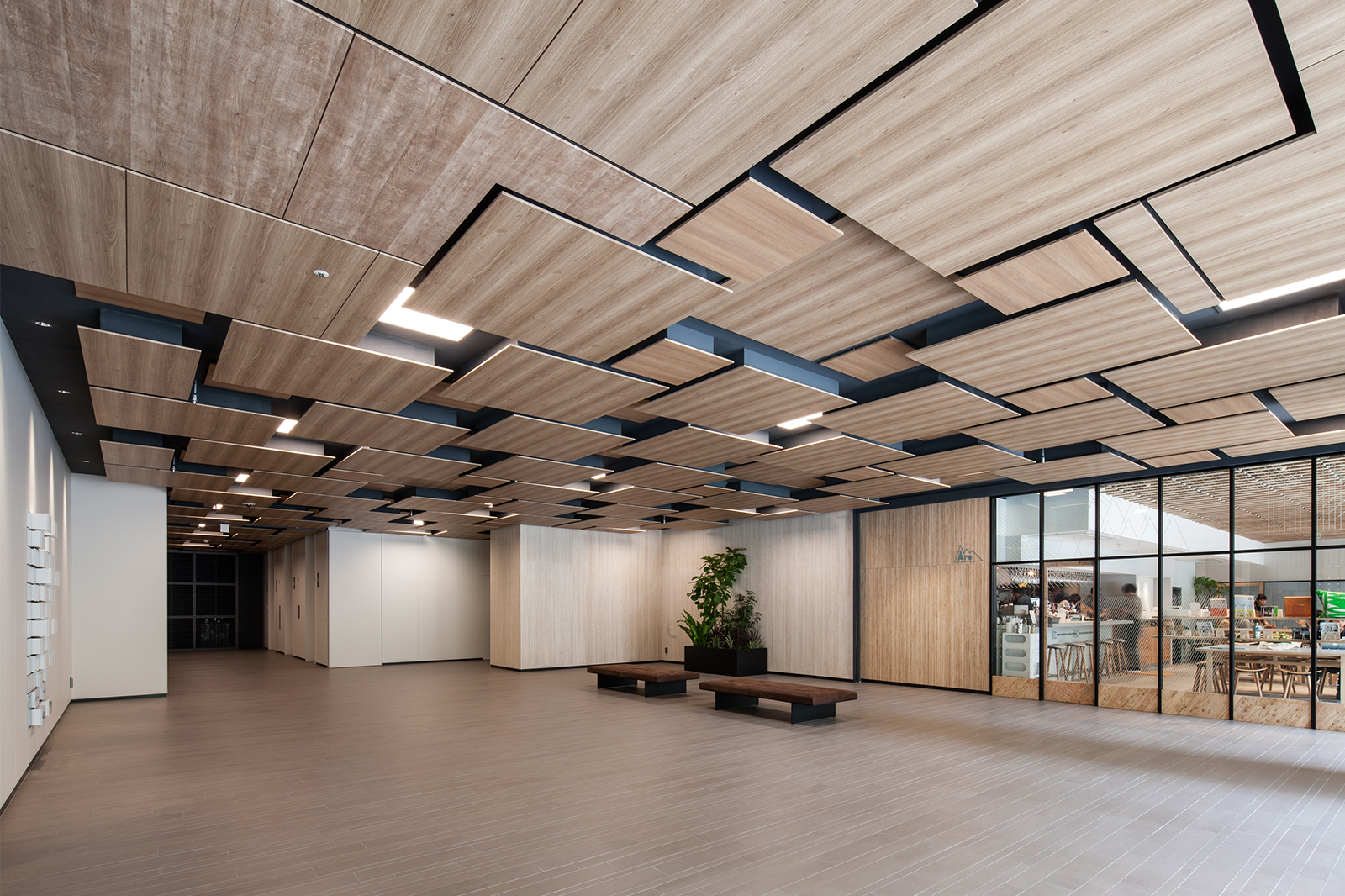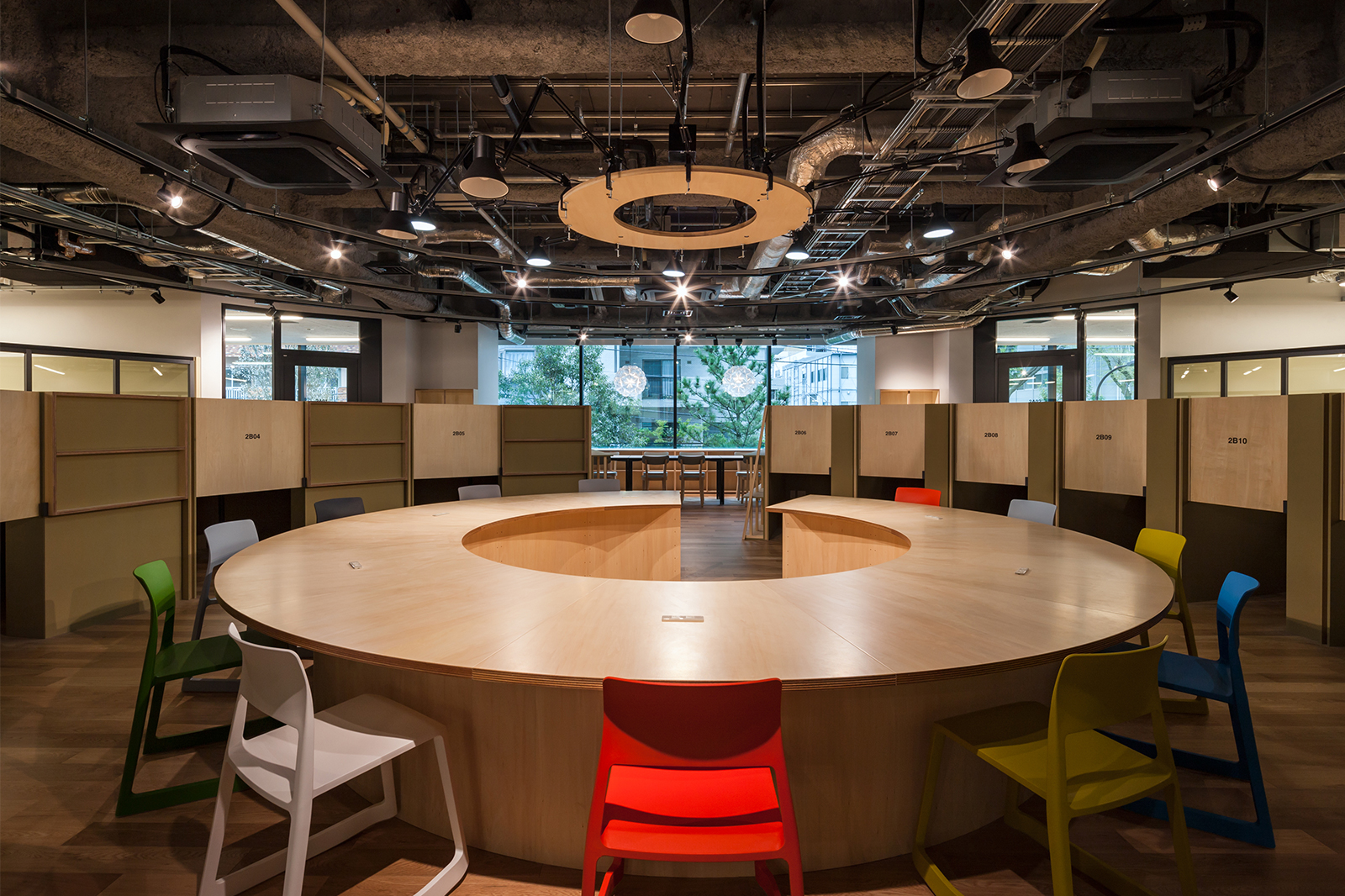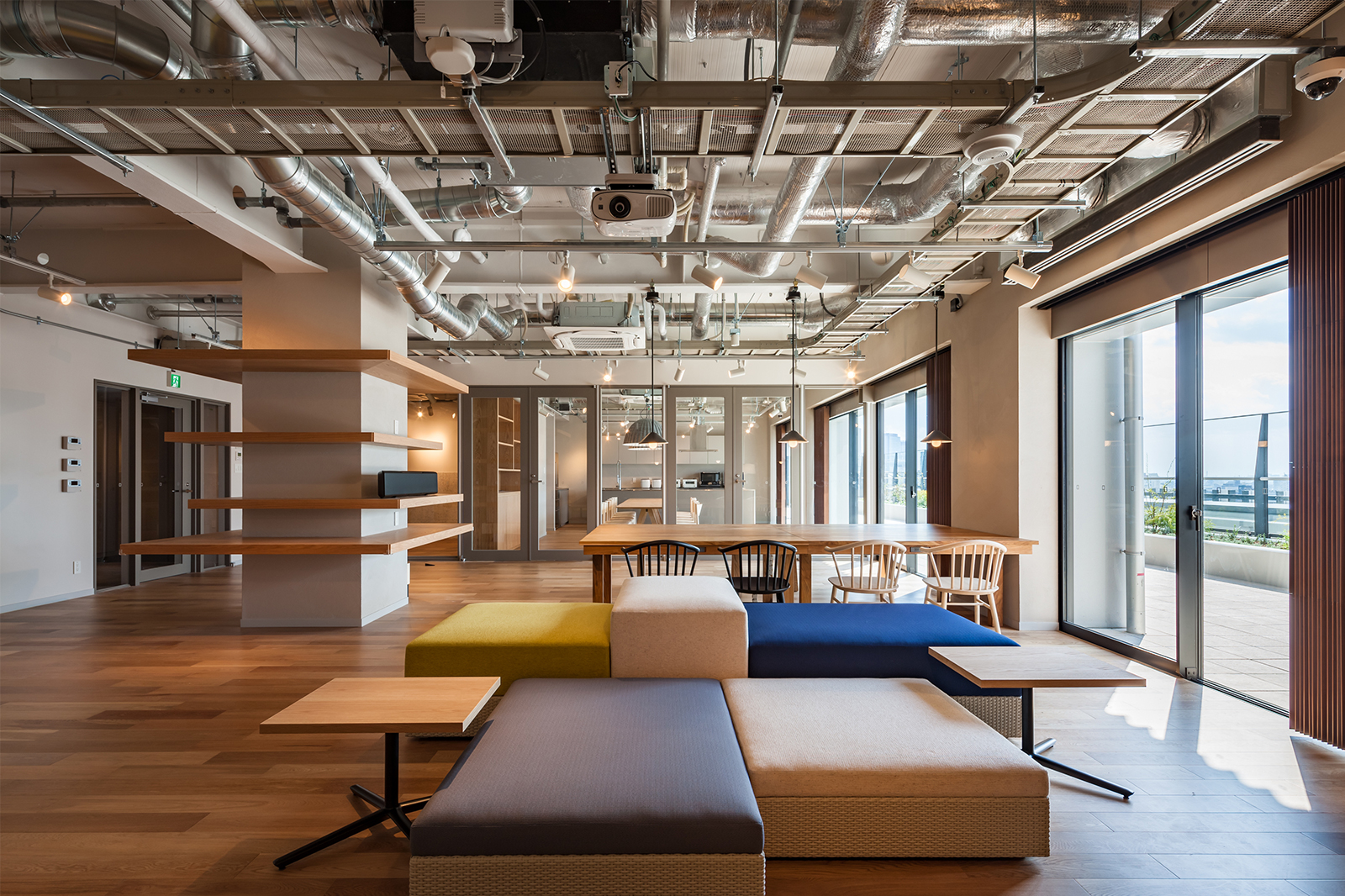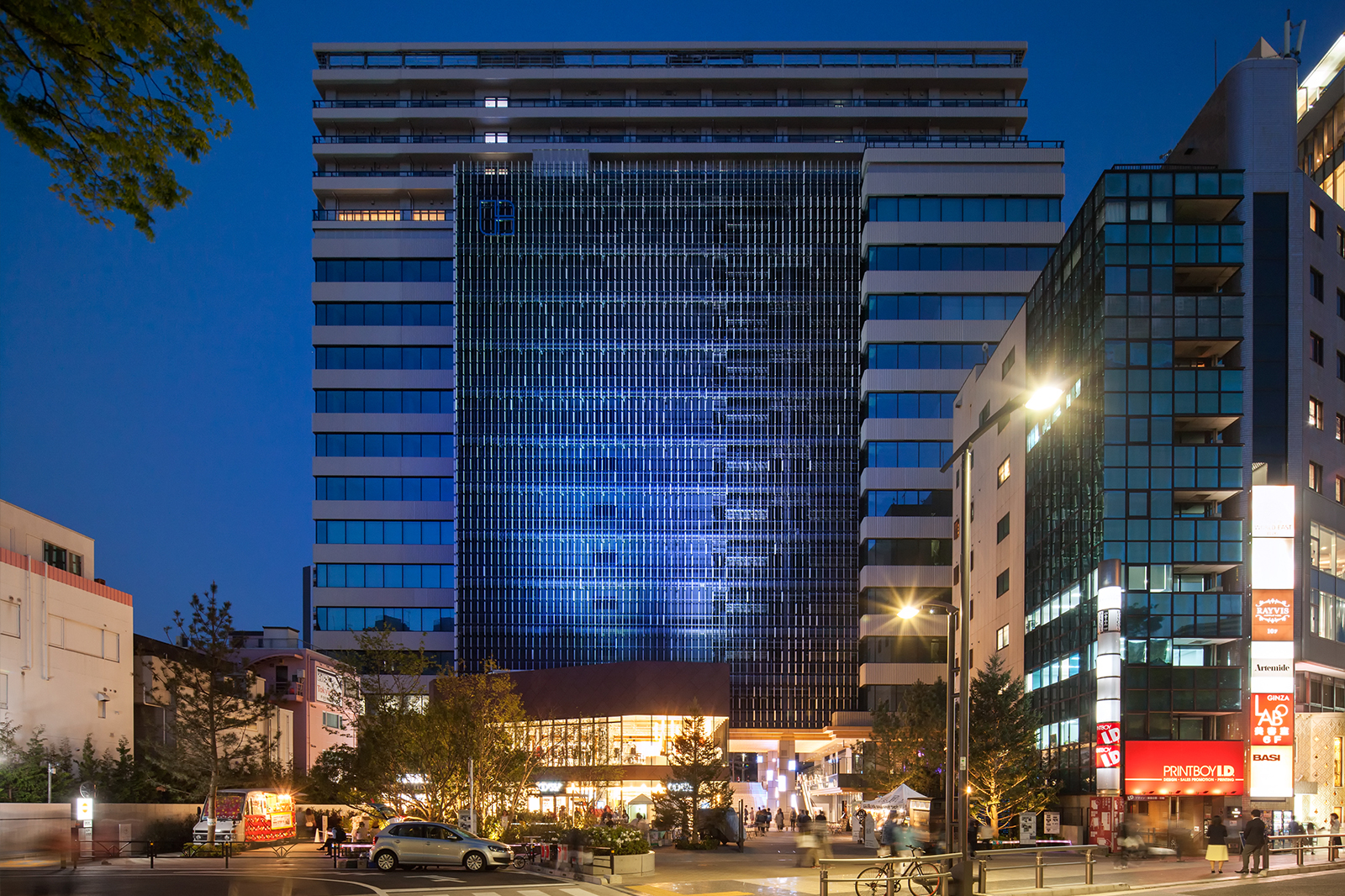 SHIBUYA CAST.
This is the first project conducted as "Urban Renewal Step-up Project" for Shibuya under the auspices of the Metropolitan government.
The site is located at the start of the pedestrian pathway over the former Shibuya river, on a site facing Meiji-dori and connecting to Harajuku area. Situated 400meters from JR Shibuya Station and within walking range of Aoyama area, it is an urban hub with high development potential.
A 1000sqm open "square", unusually large for Shibuya and " Pedestrian Through-path" connecting east-west were provided in order to fully realize this potential. The Square has substantial space sufficient to hold large events and green covered resting space for relaxation.

The building is a complex housing offices, retail shops, residential units as well as collaborative housing and share offices. It is envisioned core for invigorating the regional creative industries.
The subtlety refined exterior precast concrete façade with triangular ribs changes its expression depending on the weather, time of day or viewing angle. Craftmanship is displayed throughout in the multitude of refinements to the forms and layout of both exterior and interior materials, providing visual and haptic enjoyment to visitors and a fitting environment for creative activities.
Project Summary
| | |
| --- | --- |
| Project Name | SHIBUYA CAST. |
| Client | Miyashitamachi, Shibuya riaruti |
| Location | Shibuya-ku,Tokyo |
| Total Floor Area | 34,980㎡ |
| Structure | S, RC, SRC, |
| Floors | 16F, B2F |
| Notes | Construction / Nihonsekkei Inc., TAISEI Co., Ltd. first class authorized architect office joint venture |
| Photo Credit | Kawasumi and Kenji Kobayashi Photograph Office |
Awards
2018 Good Design Aw
2018 IES Illumination Awards(Award of Merit)
2018 CFT Structure Award
2018 Good lighting Award
2017 AICA Project Reference Contest
2017 SDA Award