Mitsui Memorial Hospital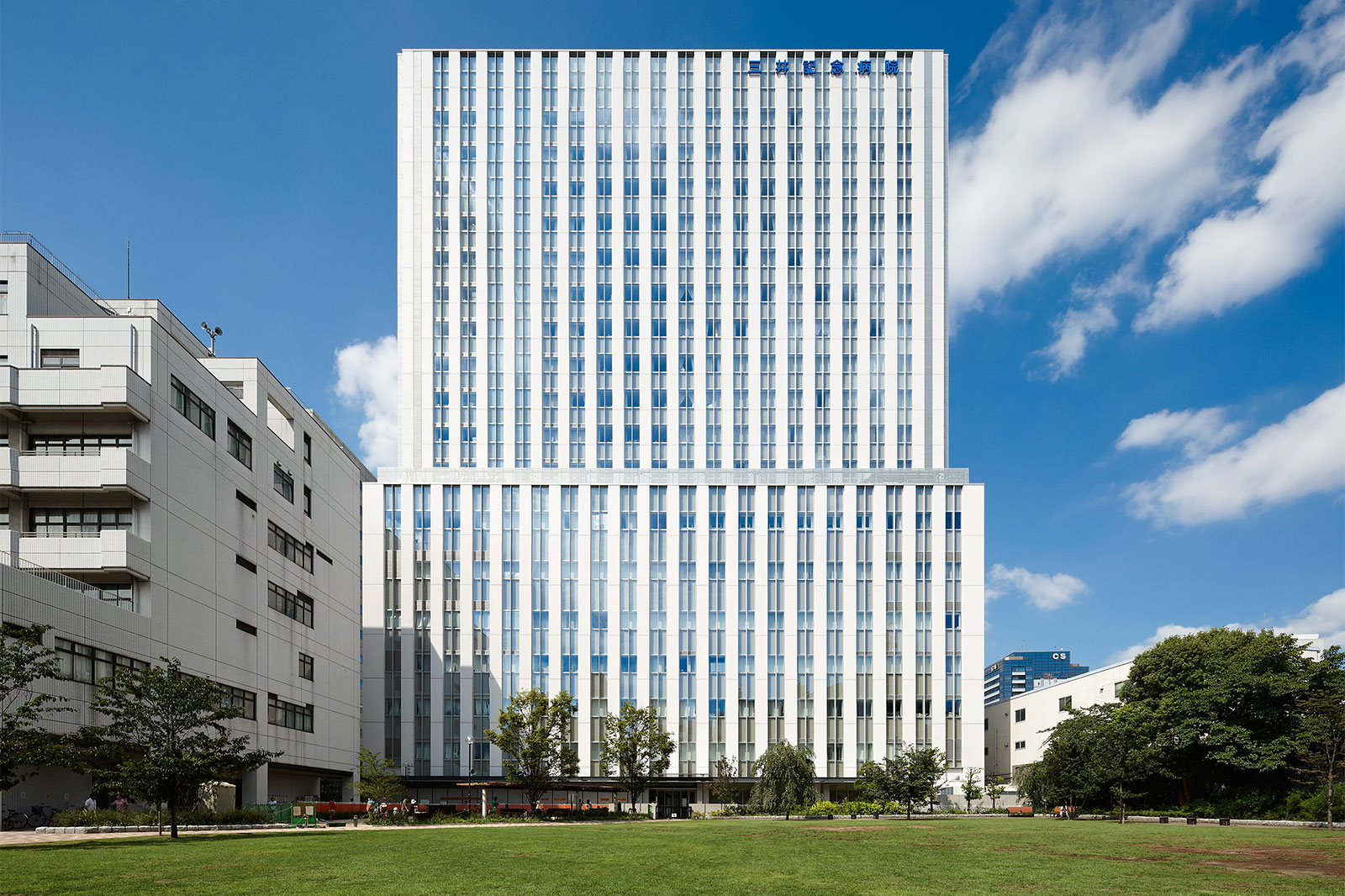 View from Izumi Park on the south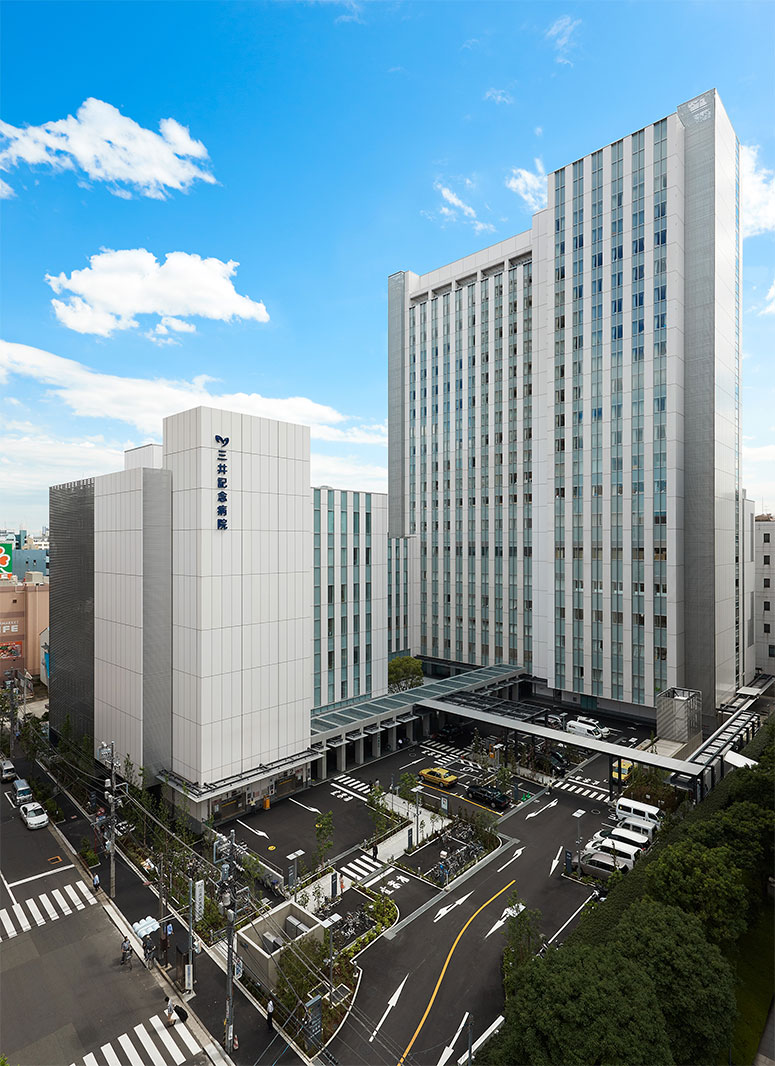 View of north façade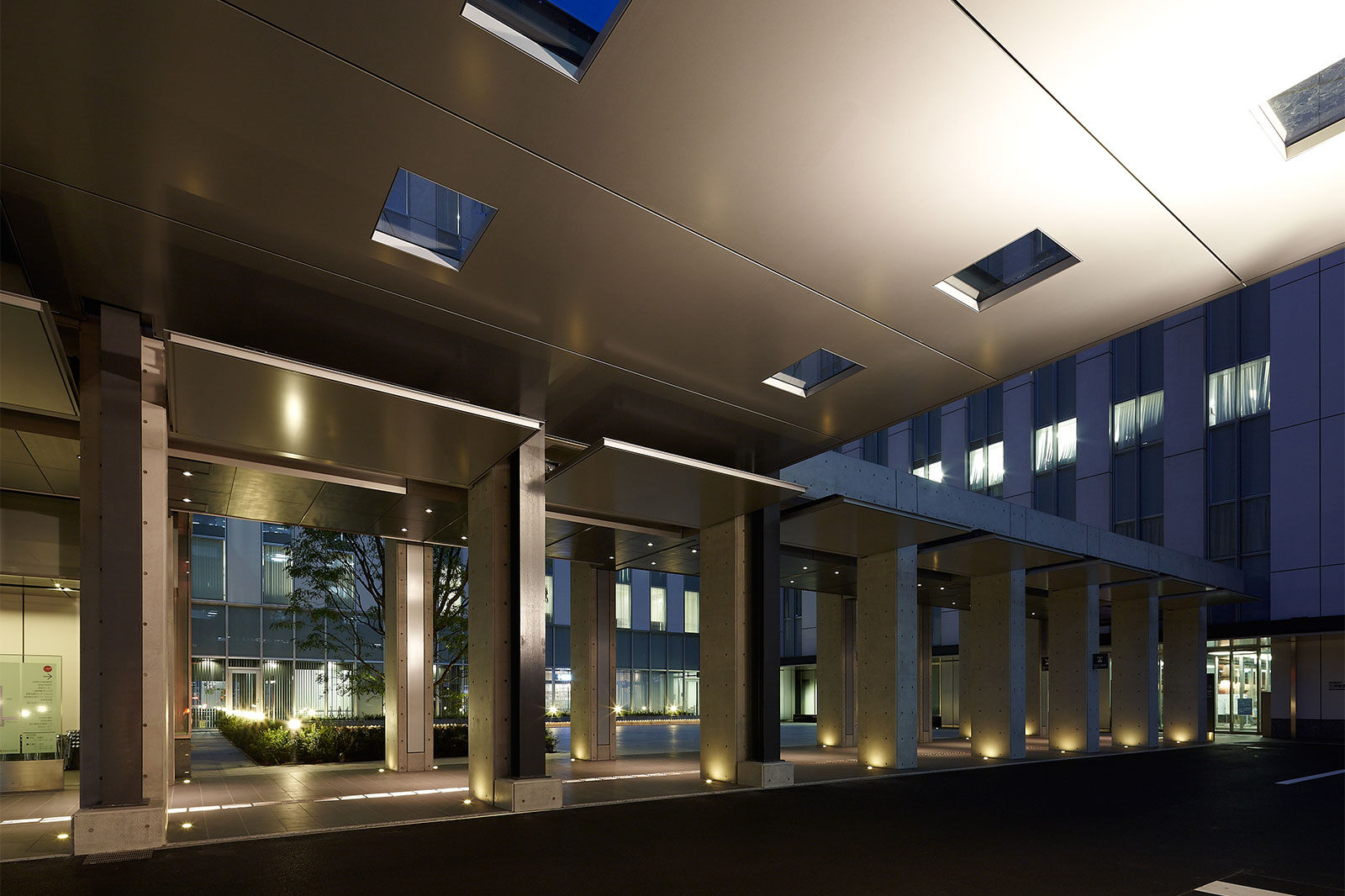 View from porte-cochere to courtyard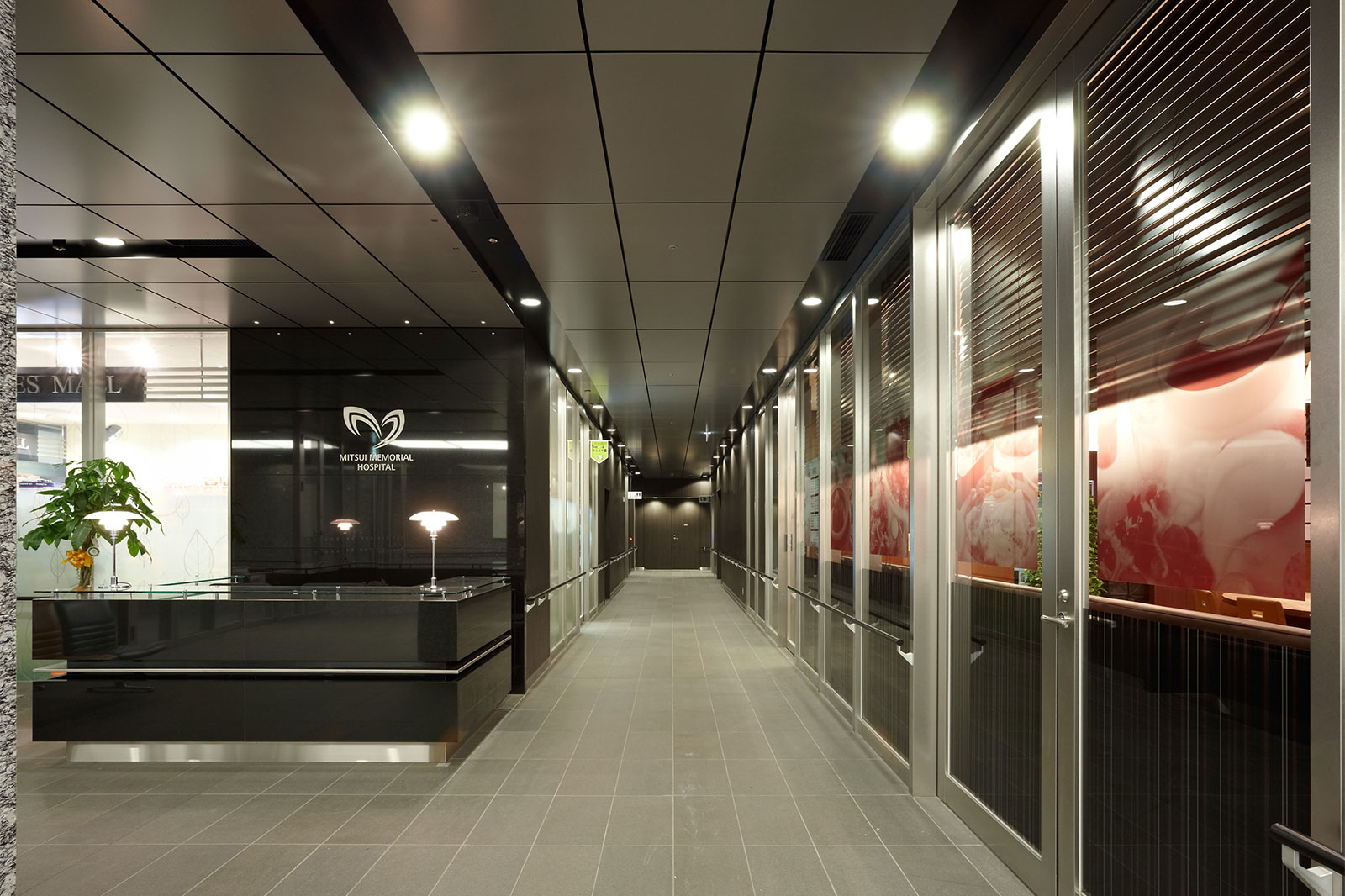 Entrance Lobby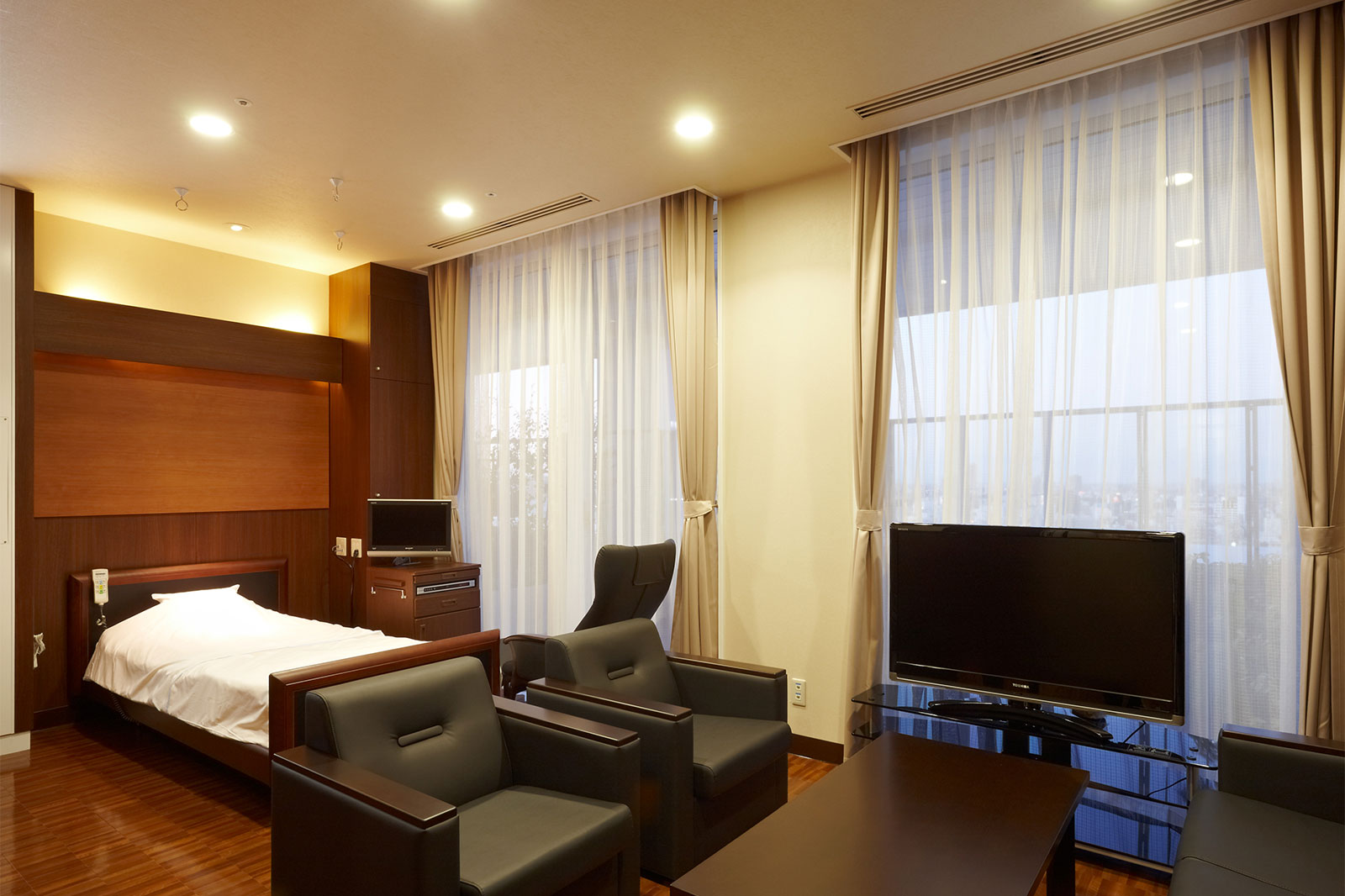 Special Private Ward Room
Concept
The Hospital, located in Chiyoda-ku, was rebuilt on an extremely limited site even for central Tokyo .
The five existing blocks were demolished in turn and repeated construction and transfer over a 5 year period.
The limitations of same site construction while keeping the hospital open were overcome to realize the most advanced medical facility.
The design overturns previous ideas on what hospitals should look like to realize a new vision for hospitals.
The project proved the possibility for rebuilding large hospitals on limited urban sites and upgrade to state-of-art medical functions & facilities while improving the interior and exterior environment by a well-designed courtyard.
Facts
Photo Credit
Ishiguro Photograph Laboratory