Republic of Uganda Masaka Regional Referral Hospital / Mubende Regional Referral Hospital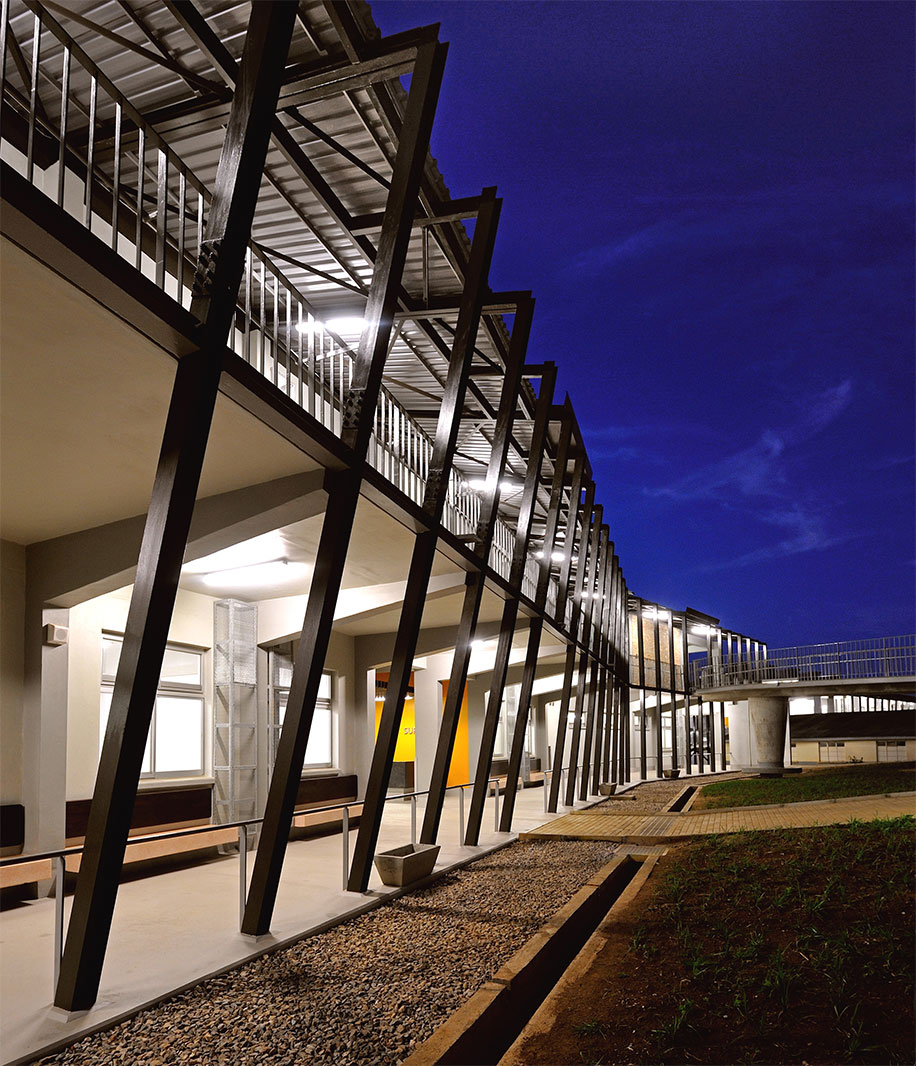 Masaka Hospital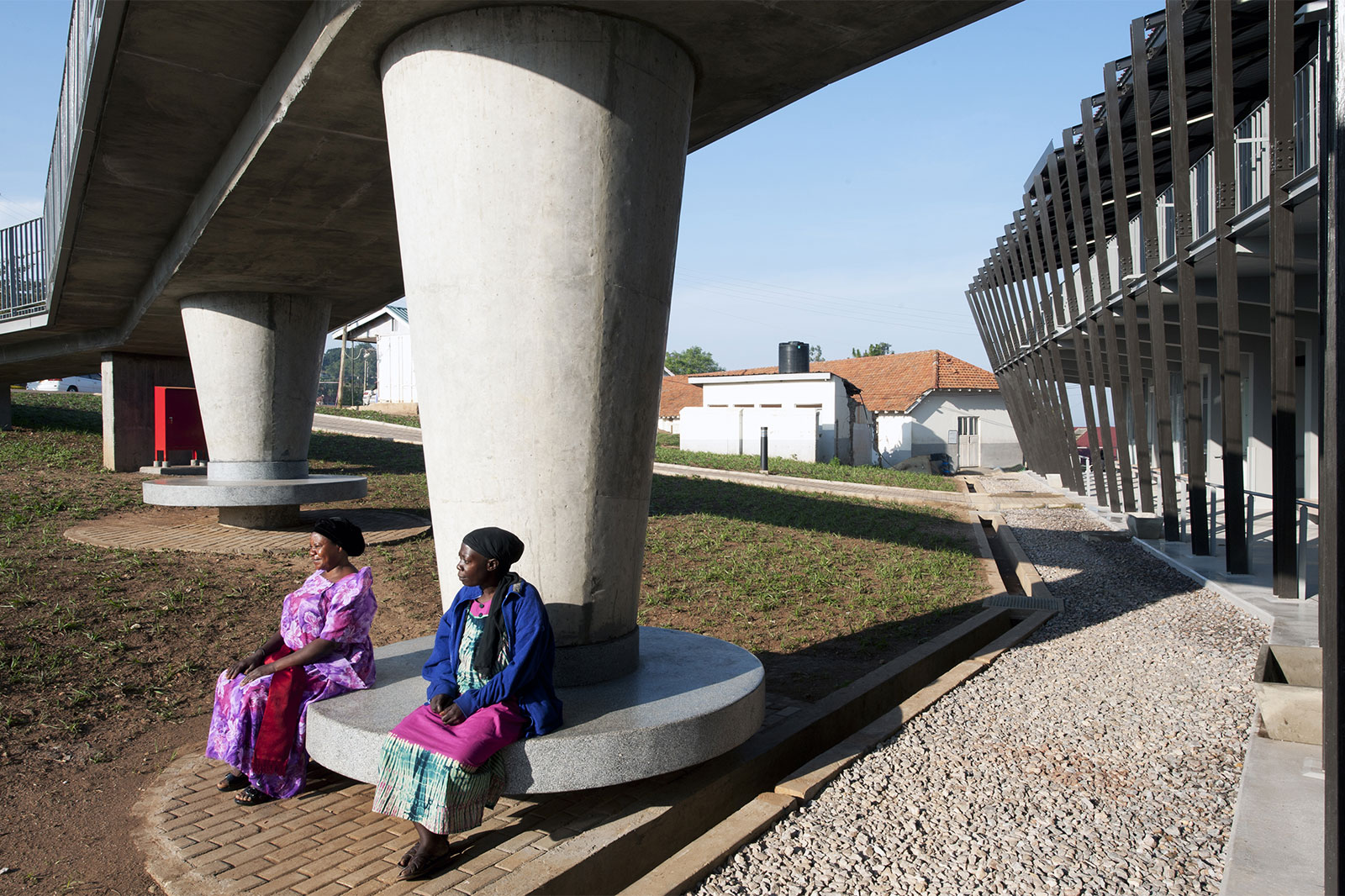 Masaka Hospital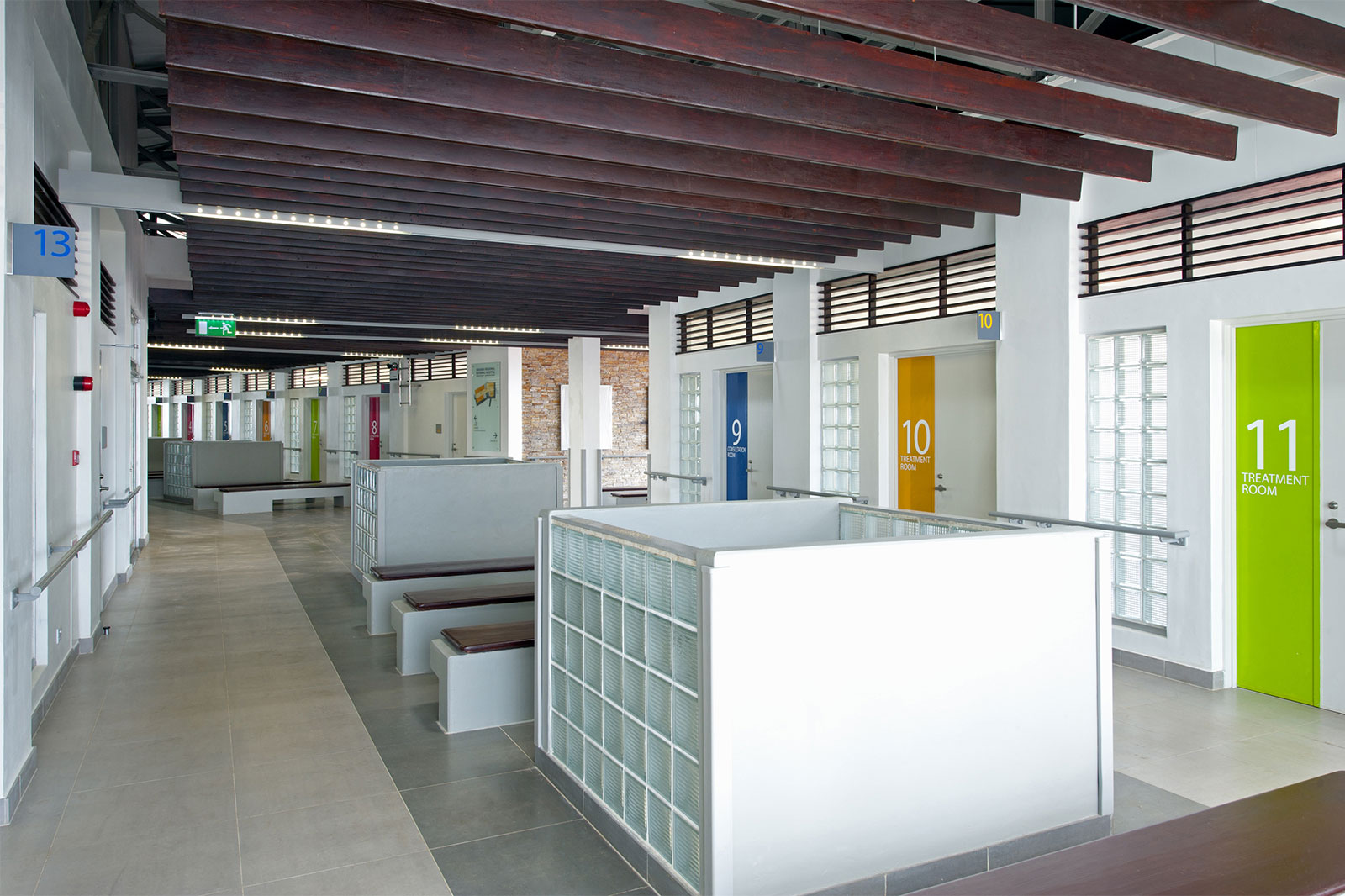 Masaka Hospital Out Patient Ward Waiting Room
Mubende Hospital
Mubende Hospital
Concept
In order to improve outdated facilities, lack of adequate medical equipment and access to health care in Central Region of Uganda, Outpatient Ward, Emergency Ward and Operation/Laboratory Blocks were provided for Masaka Regional Referral Hospital in Masaka Province while Outpatient/Operation Ward, Emergency/Obstetrics Ward and Male Ward Blocks were provided for Mubende Regional Referral Hospital in Mubende Province.
The Project took the economical development, technological level and natural environments of Uganda into consideration during the design and selected from materials readily available in Uganda while also reducing energy loads by designing for natural ventilation, breezes, and sunlight to deliver a highly sustainable and easy to maintain architecture.
Under floor ventilation utilizing the sloped site and ventilation towers doubling as skylights were designed to promote natural ventilation and breezes so that no A/C was required to achieve a pleasant interior environment.
the deep eaves provide shade from the fierce sun and create a Japanese style facade of shadows and highlights. they also provide shelter for the many family members that accompany each patient according to local custom.
Facts
Project Name
Republic of Uganda Masaka Regional Referral Hospital / Mubende Regional Referral Hospital
Location
Masaka / Mubende, Republic of Uganda
Total Floor Area
Masaka    4152㎡
Mubende  4446㎡
Notes
Medical equipment consultant/EARL Consultants