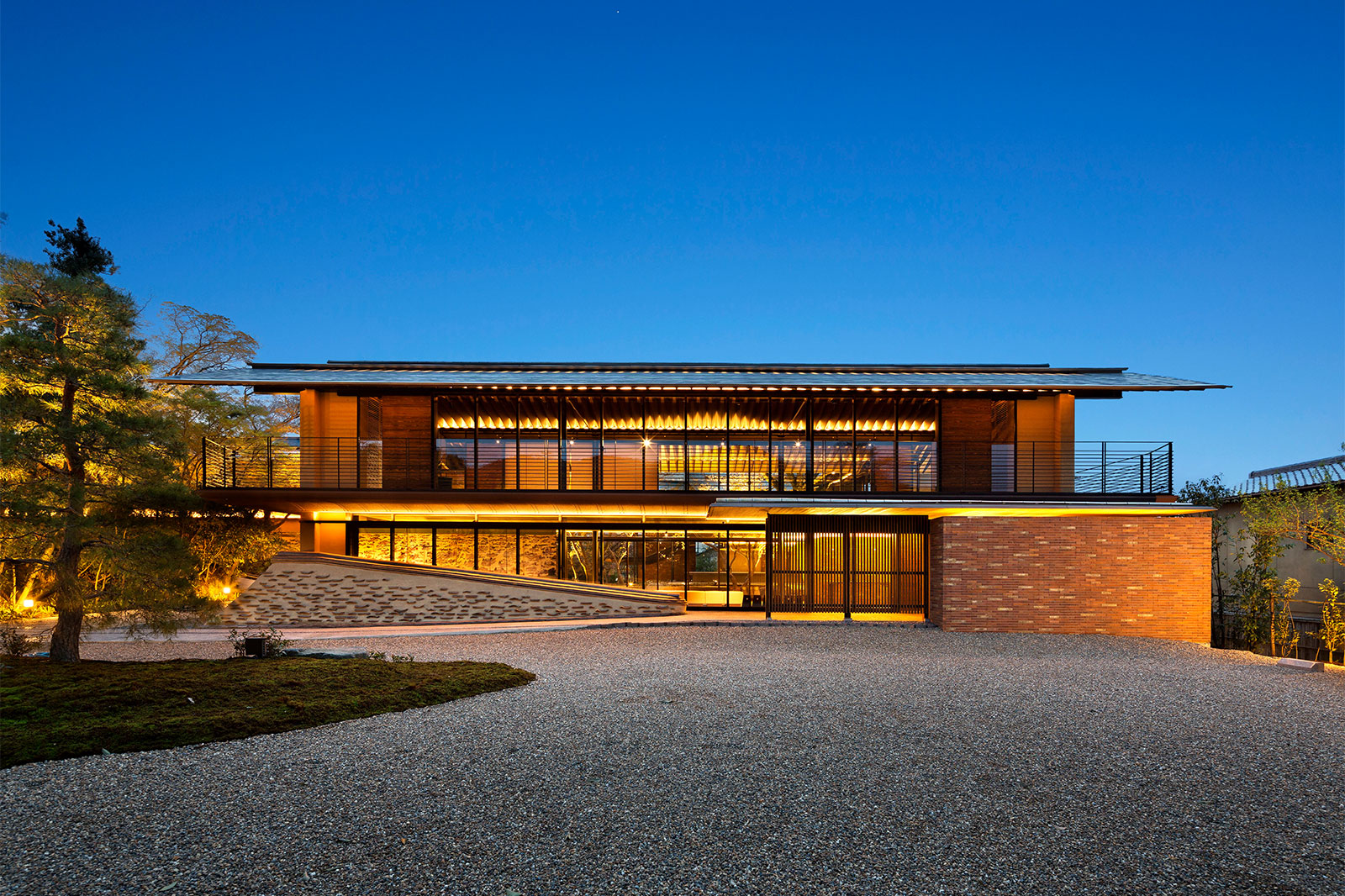 Mokichi Okada Memorial Museum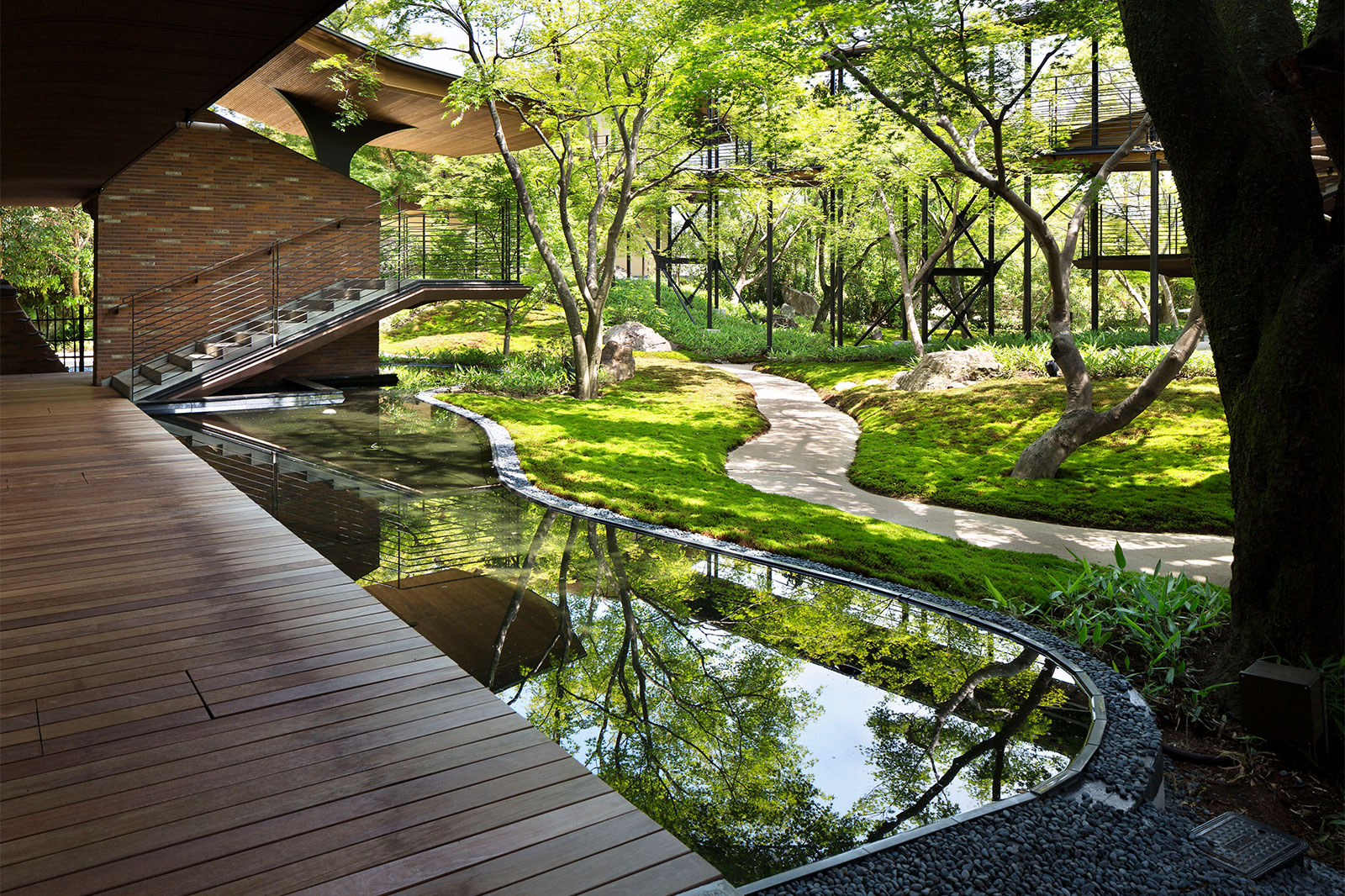 Mokichi Okada Memorial Museum
Mokichi Okada Memorial Museum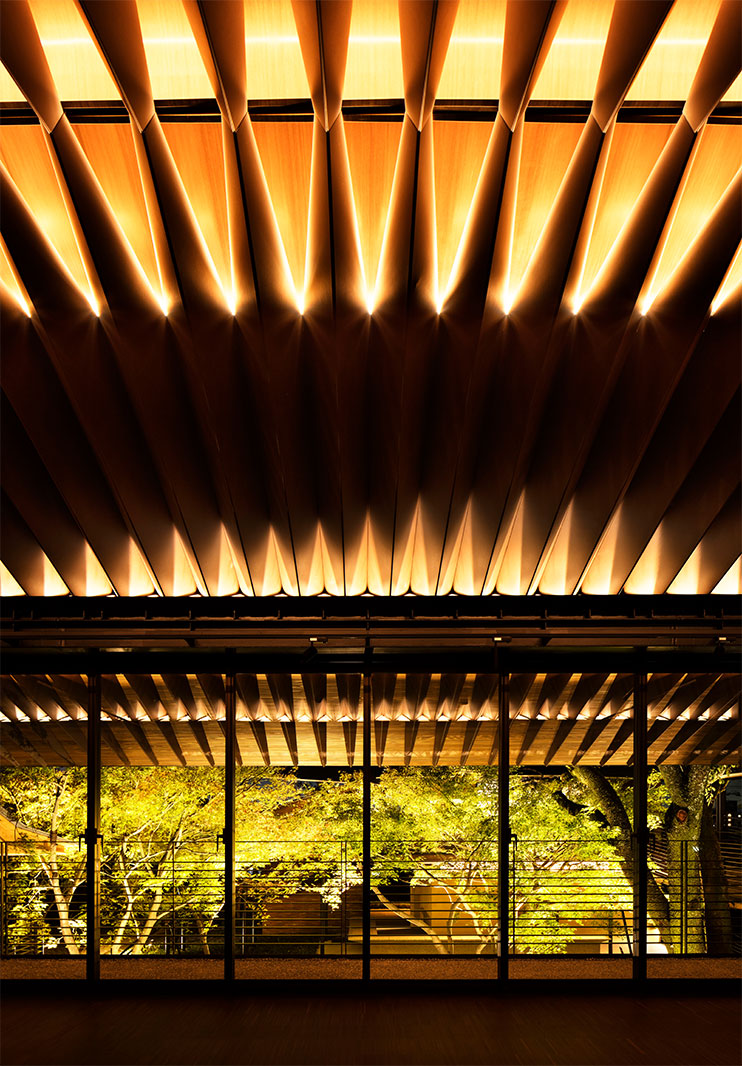 Mokichi Okada Memorial Museum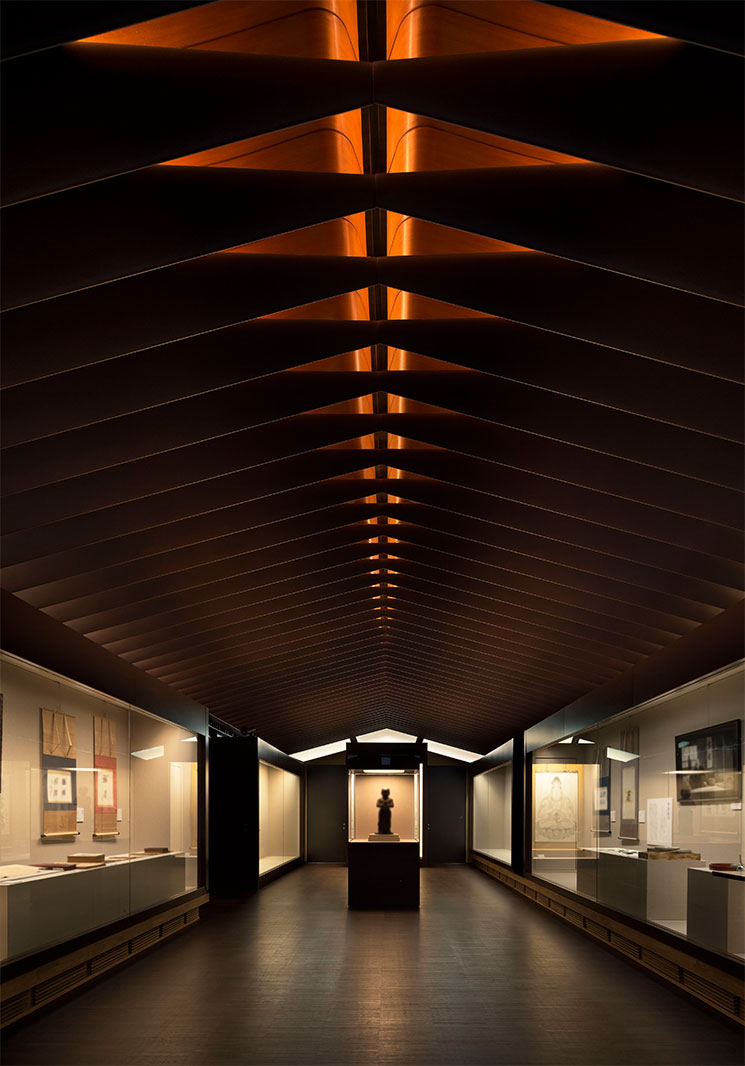 Mokichi Okada Memorial Museum
Mokichi Okada Memorial Museum
The site is located southwest of Saga Hirosawa Pond, an area known for retaining its legacy natural beauty. The area boasts many Shidare Sakura trees and is frequented by tourists. The astounding view from the Memorial out to Hirosawa Pond in the Historical Landscape Reserve gives a sense of the grandeur of the flow of time, making one forget you are still within Kyoto city.
A facility that harmonized with this surrounding and vistas was desired. Many people on walks in Sagano visit the memorial open to the public throughout the year and rediscover the beauty of nature through this harmony. The writings and thoughts of Mokichi Okada form the base for the architectural design.
The MOA Museum in Atami, built incorporating the philosophy of Okada, displays Korin Ogata's "Red and White Plum Tree Drawing Byobu" (National Treasure) and other objects of art. The spirit treasuring the world of art is intimately related with the integration of natural and architectural beauty. The gardens do not surround the building, but the building was built in the space left after preserving the existing trees.
The structure of the building has been named "Gable Folded Steel Sheet", a new structure combining precedented rigidness with lightness. The roof realizes a reconciliation of nature and light, the traditional with avant-garde and the changing light and seasons in a well insulated and soundproof skin. An architecture that embodies western feeling within an oriental motif, a sense of tradition in a contemporary design is the essence for this site.
Project Summary
| | |
| --- | --- |
| Project Name | Mokichi Okada Memorial Museum |
| Location | Kyoto City, Kyoto |
| Major Use | Memorial museum (religious building) |
| Completion | Dec. 2014 |
| Total Floor Area | 541 m² |
| Structure | S, RC |
| Floors | 2F |
| Photo Credit | Inazumi Photograph Studio |