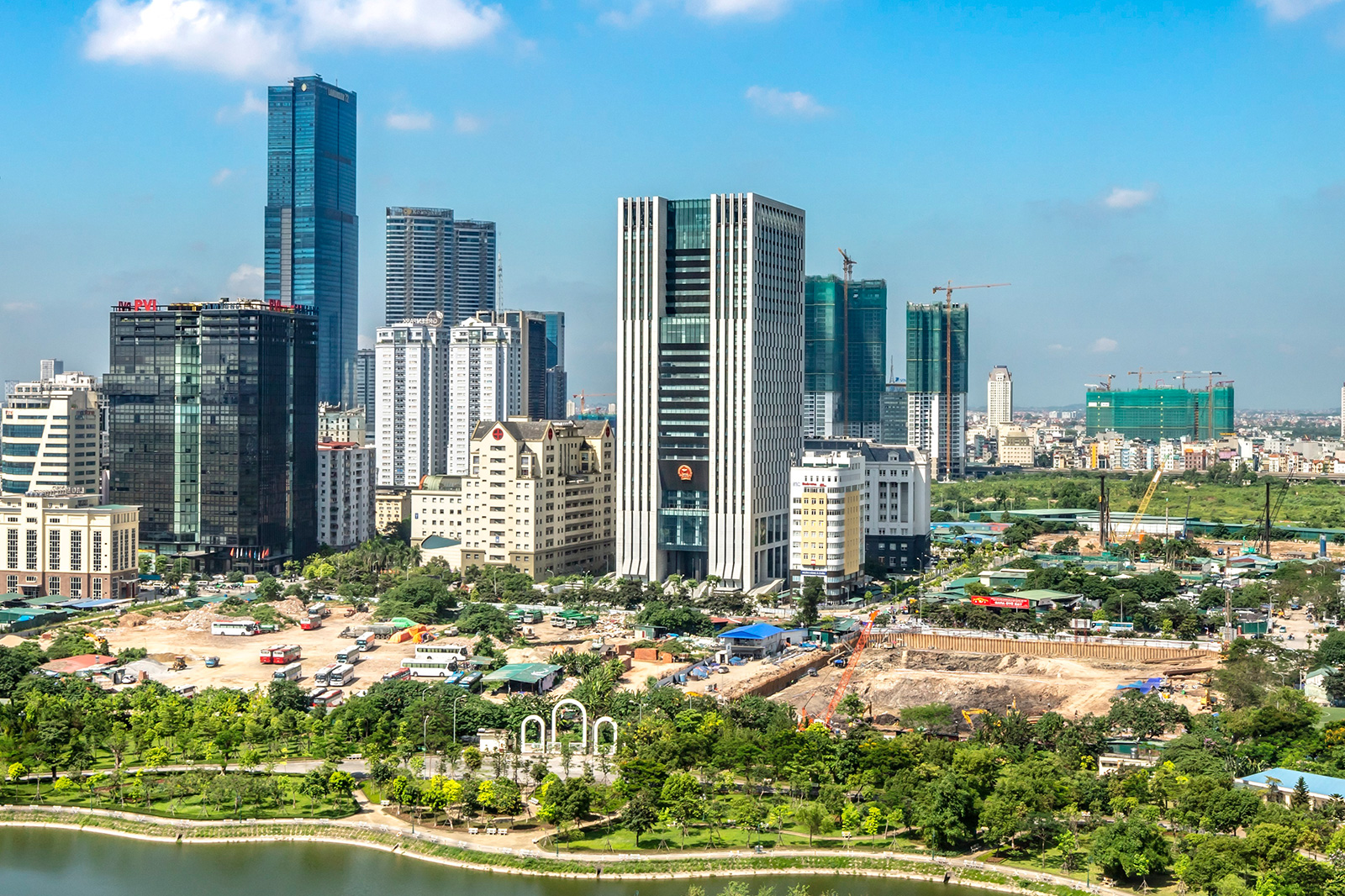 Office of Supreme People's Procuracy, The Socialist Republic of Vietnam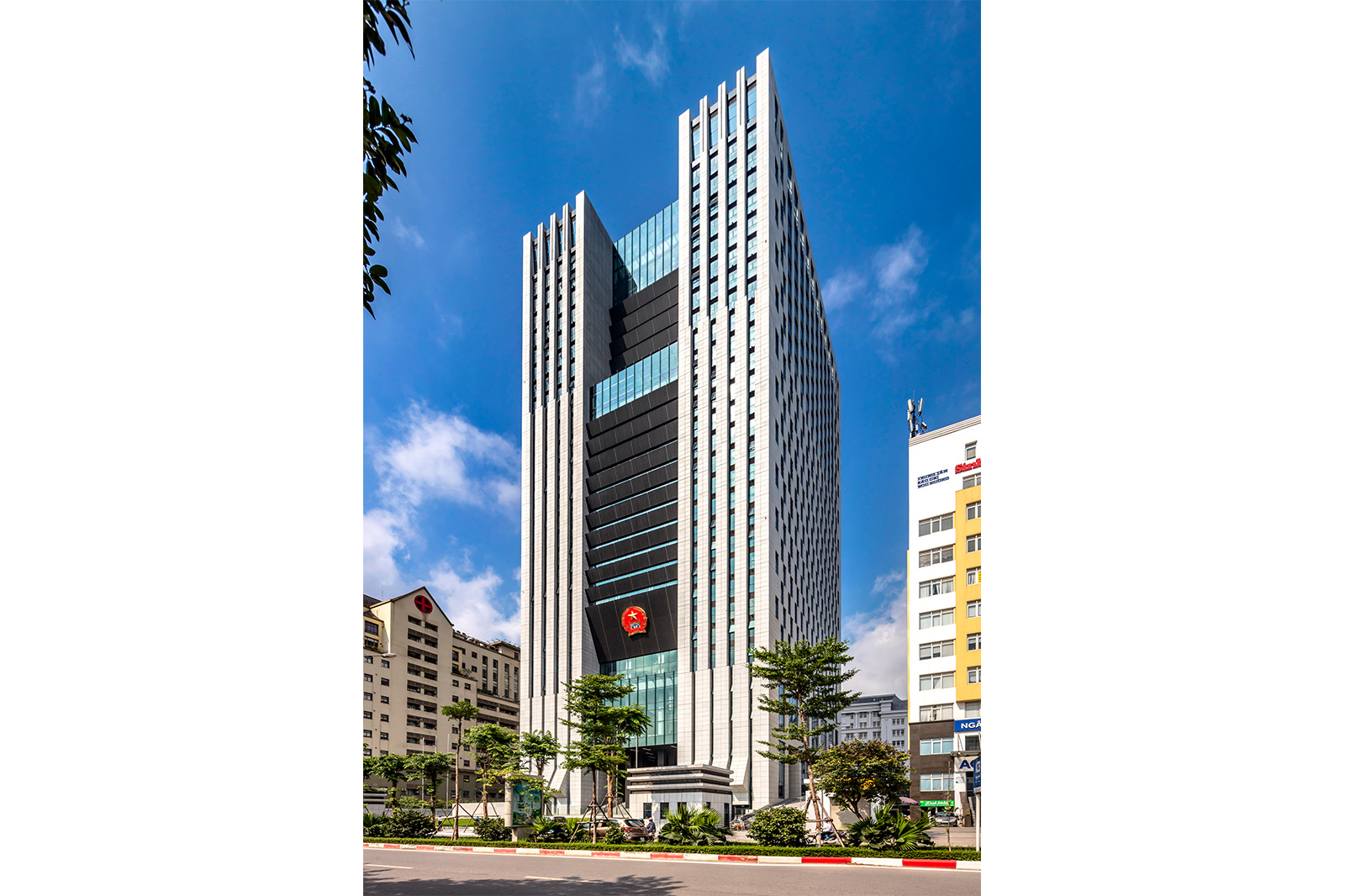 Office of Supreme People's Procuracy, The Socialist Republic of Vietnam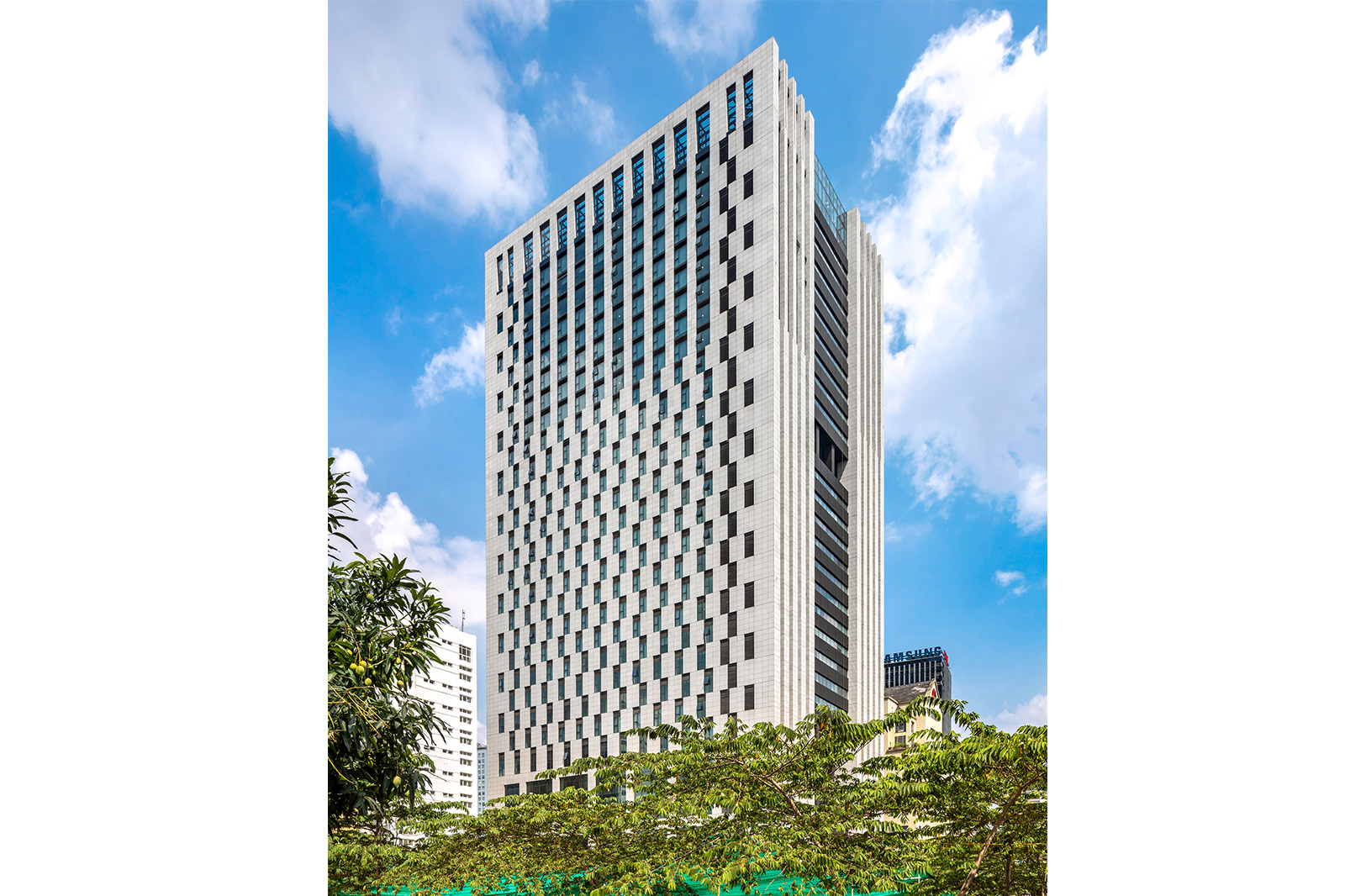 Office of Supreme People's Procuracy, The Socialist Republic of Vietnam
Office of Supreme People's Procuracy, The Socialist Republic of Vietnam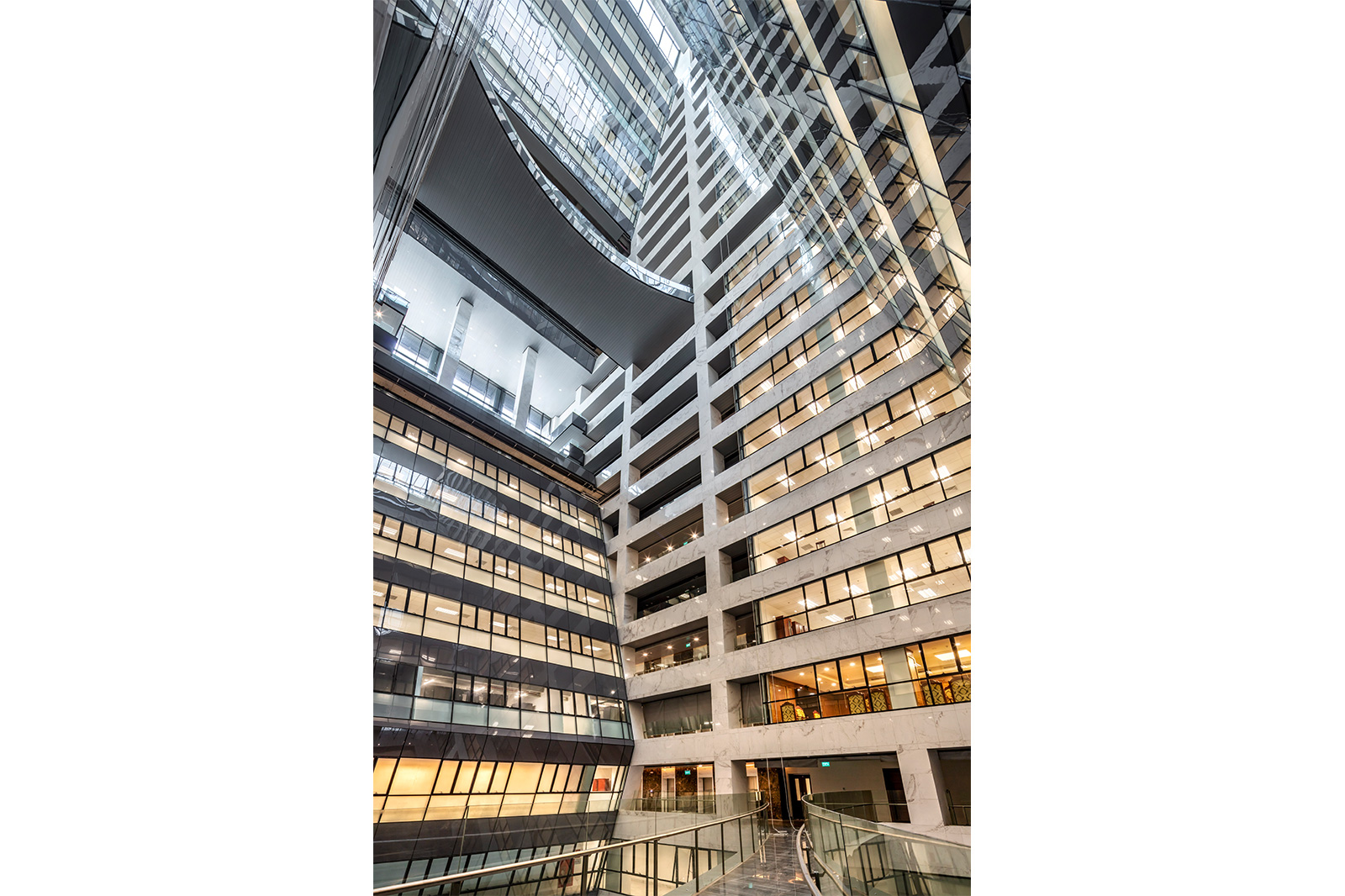 Office of Supreme People's Procuracy, The Socialist Republic of Vietnam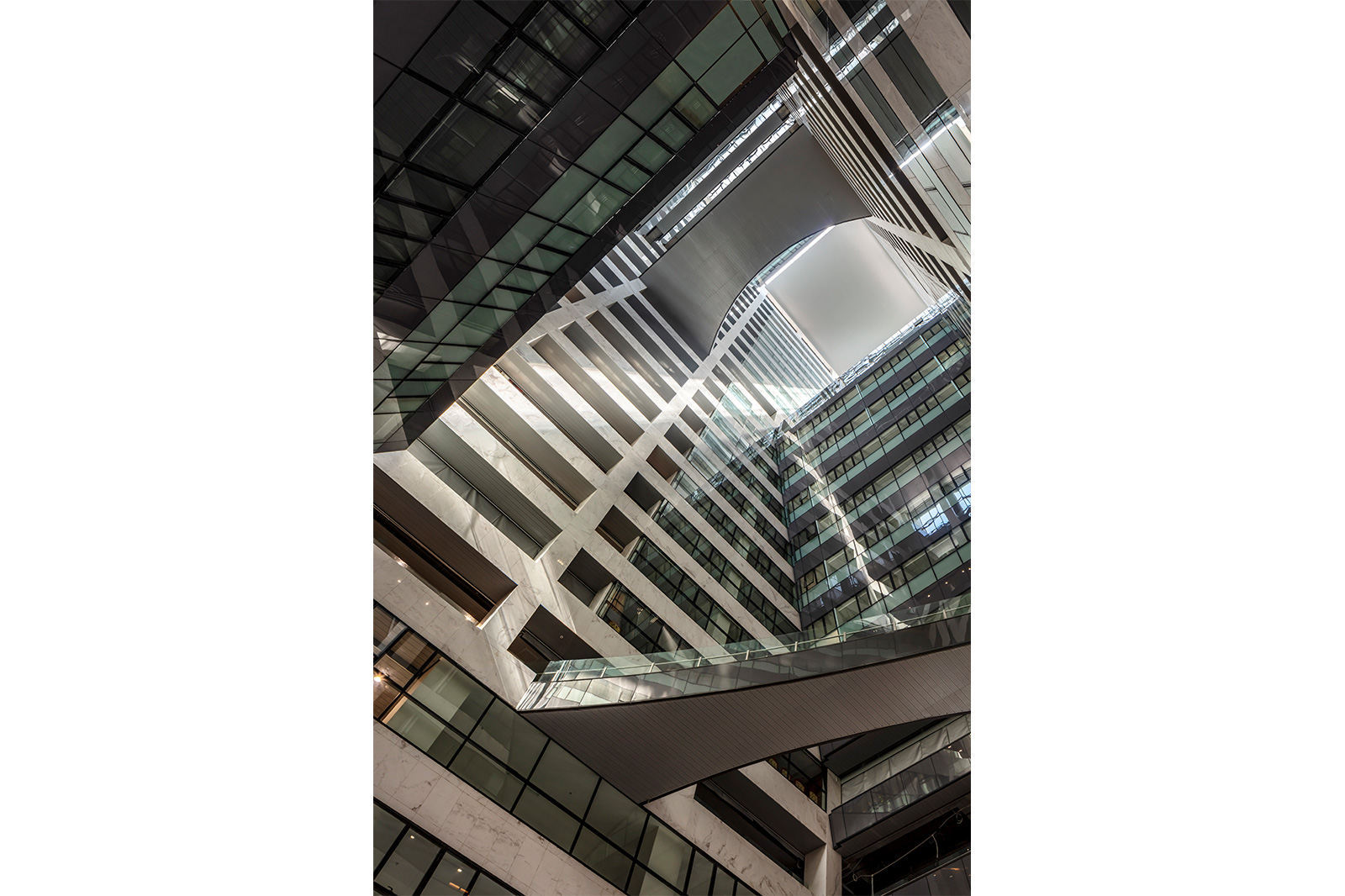 Office of Supreme People's Procuracy, The Socialist Republic of Vietnam
Office of Supreme People's Procuracy, The Socialist Republic of Vietnam
This new government office building in Hanoi, a capital city of the country, for the Supreme People's Procuracy of the Socialist Republic of Vietnam, an independent governmental authority, was designed to create a monolithic appearance as metaphor of "independency" and "eternity" which are inherit to this organization.

While impression of exterior contributes to a remarkable presence in bustle cityscape with simple and powerful coordination to represent "Shape of Justice", atmosphere of interior arranged around an atrium with dynamic profile embodies integrity of the organization.

The atrium, which reaches a height of about 100 meters with bending arrangement, provides a biophilic experience with versatile natural phenomenon effected by incorporating with day light and gentle wind through every pivotal points connecting to the exterior.

Project Summary
| | |
| --- | --- |
| Project Name | Office of Supreme People's Procuracy, The Socialist Republic of Vietnam |
| Client | Office of Supreme People's Procuracy, The Socialist Republic of Vietnam |
| Location | Hanoi, Vietnam |
| Major Use | Government Office |
| Completion | Jul 2018 |
| Total Floor Area | 78,100 ㎡ |
| Structure | RC, S |
| Floors | 29F 2BF |
| Notes | Designed by the Consortium with / CONINCO (Consultant and Inspection Joint Stock Company of Construction Technology and Equipment ) |
| Photo Credit | SS KIKAKU.inc |