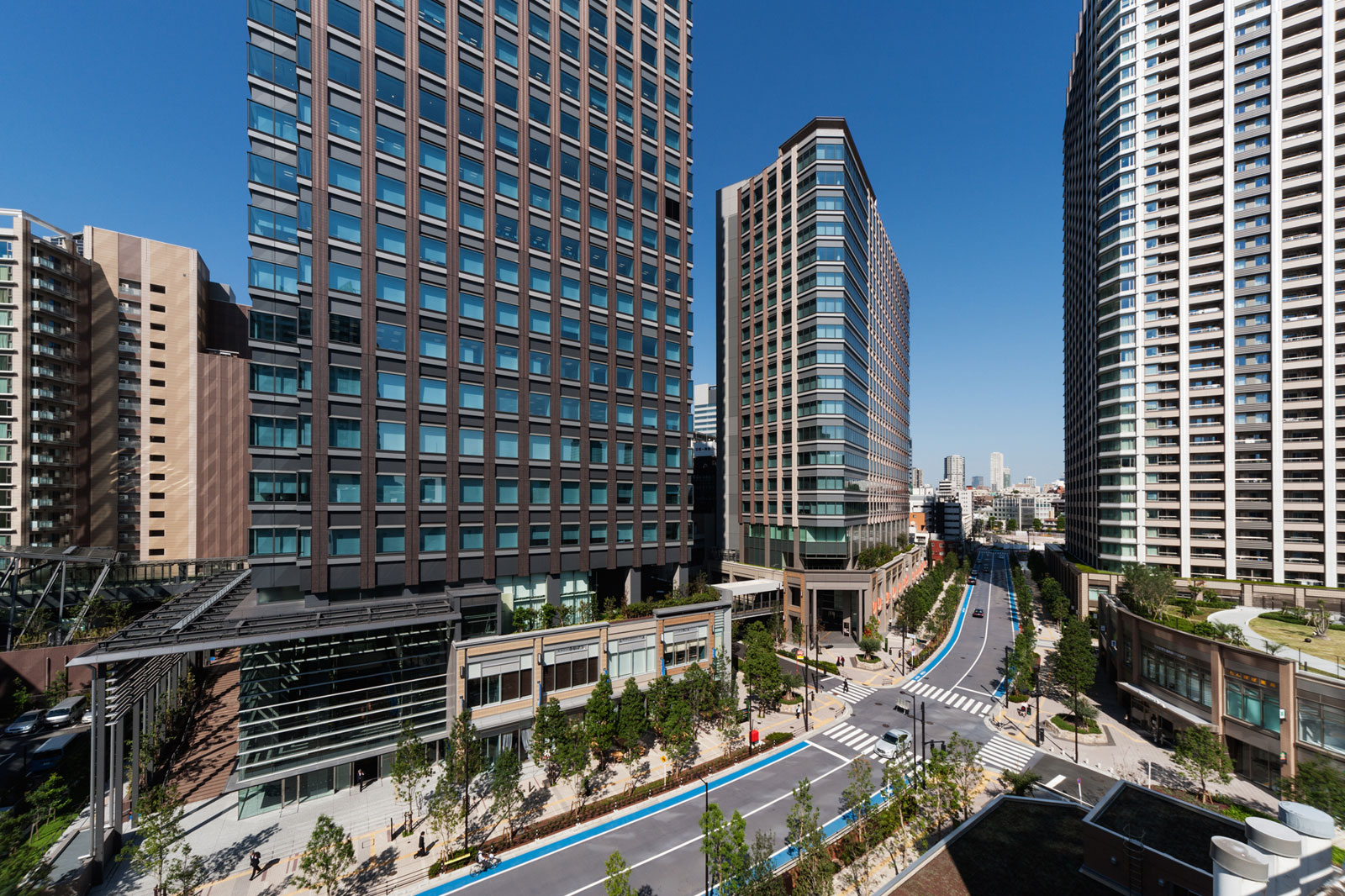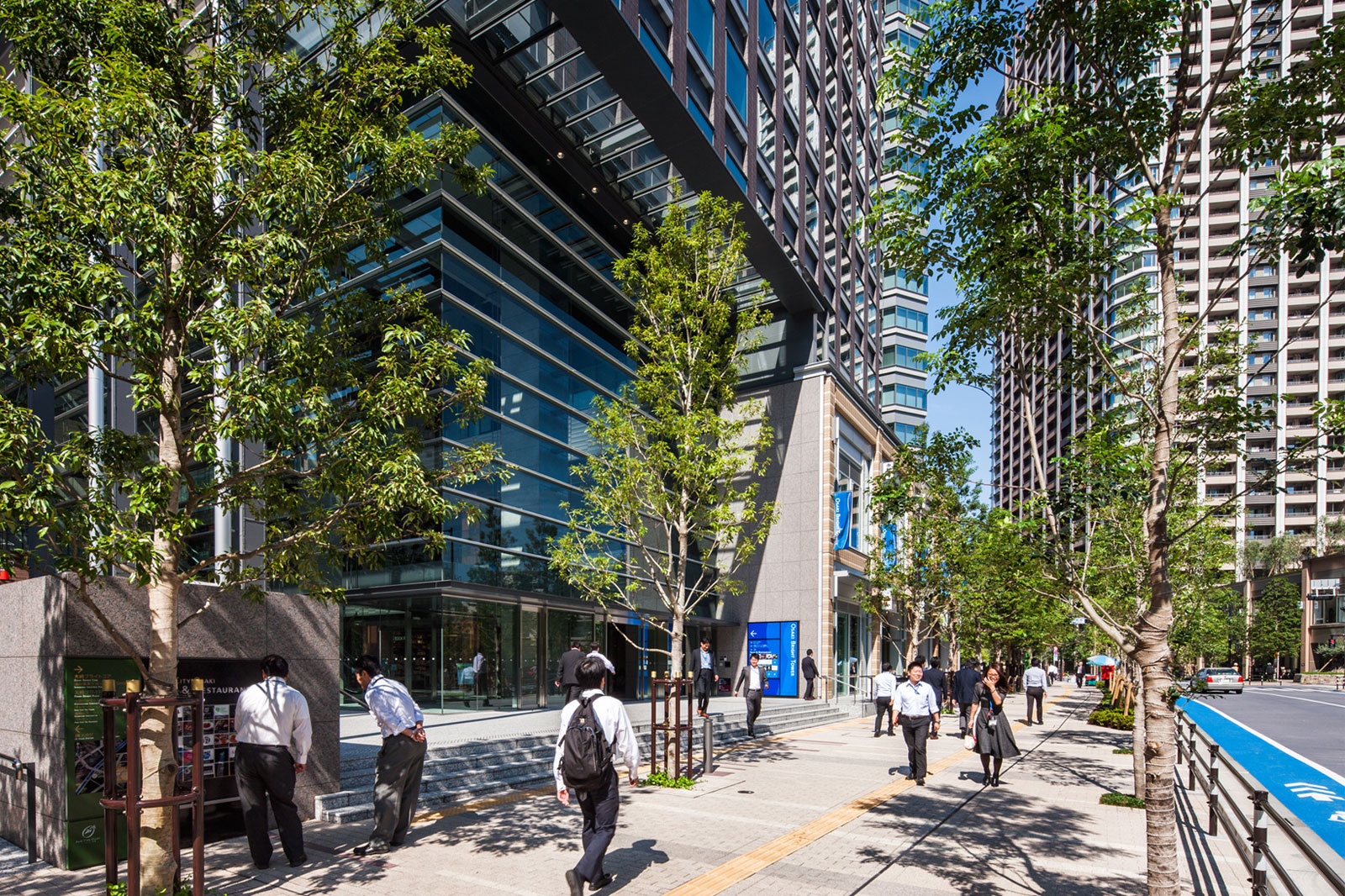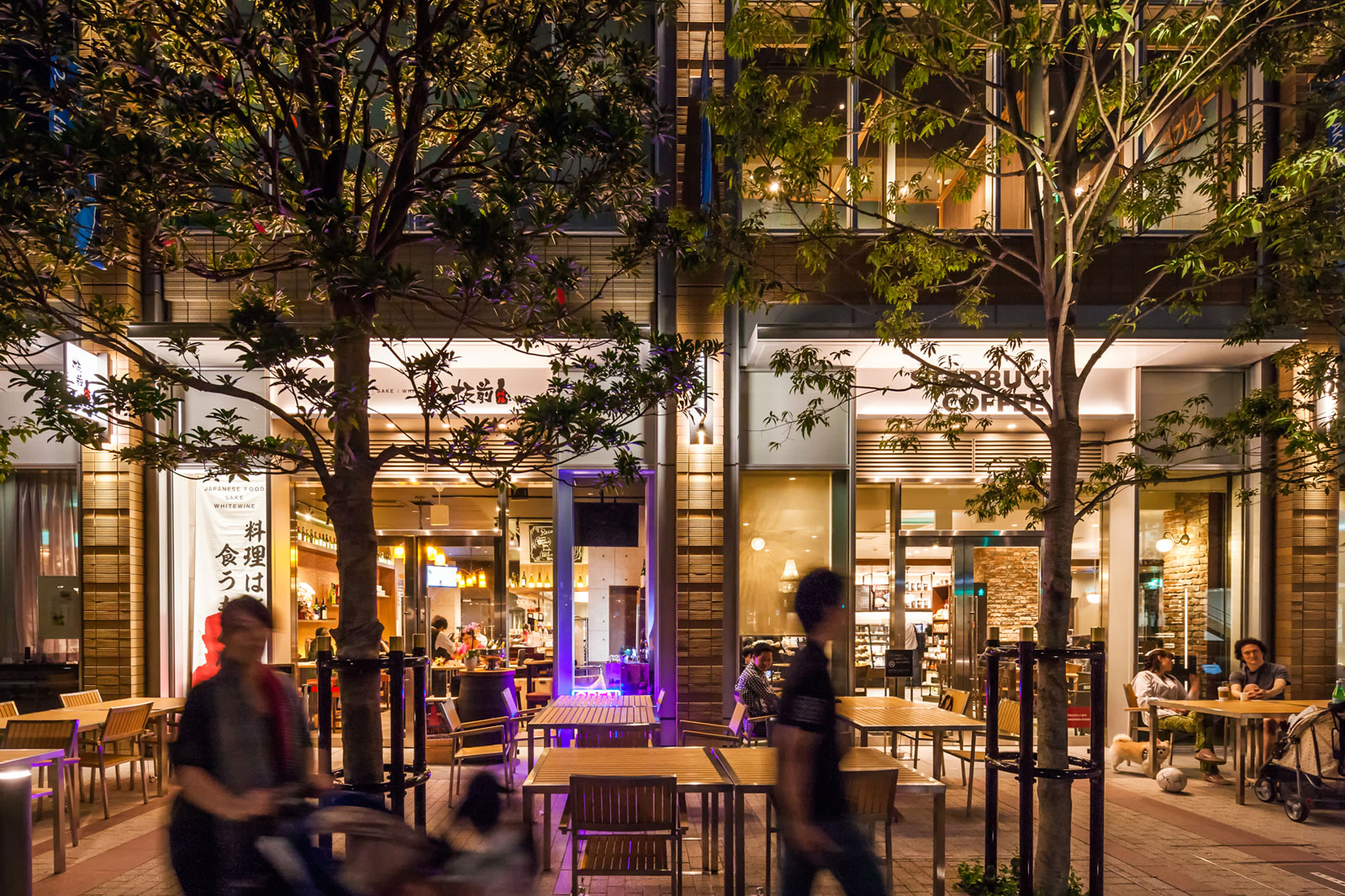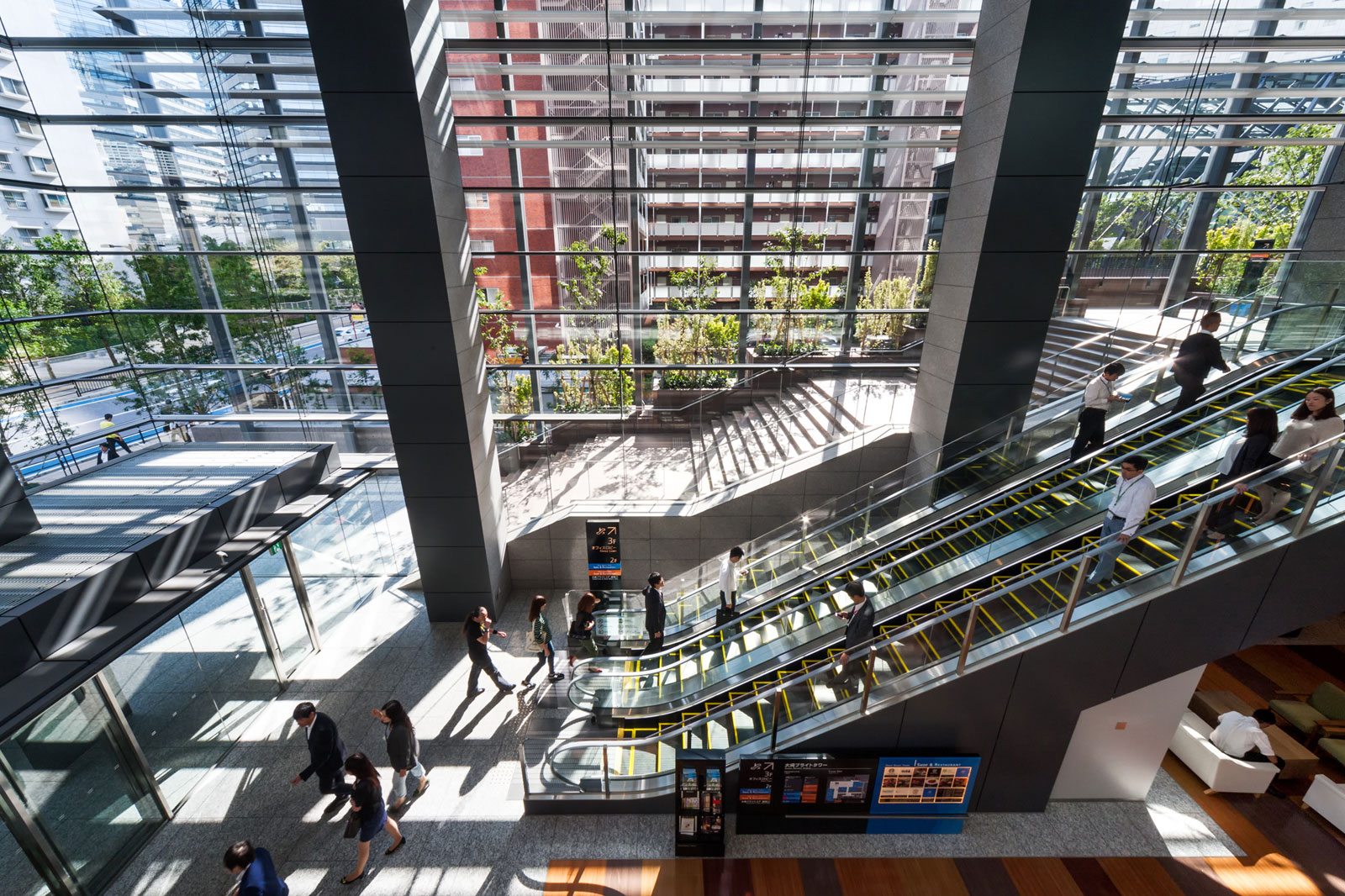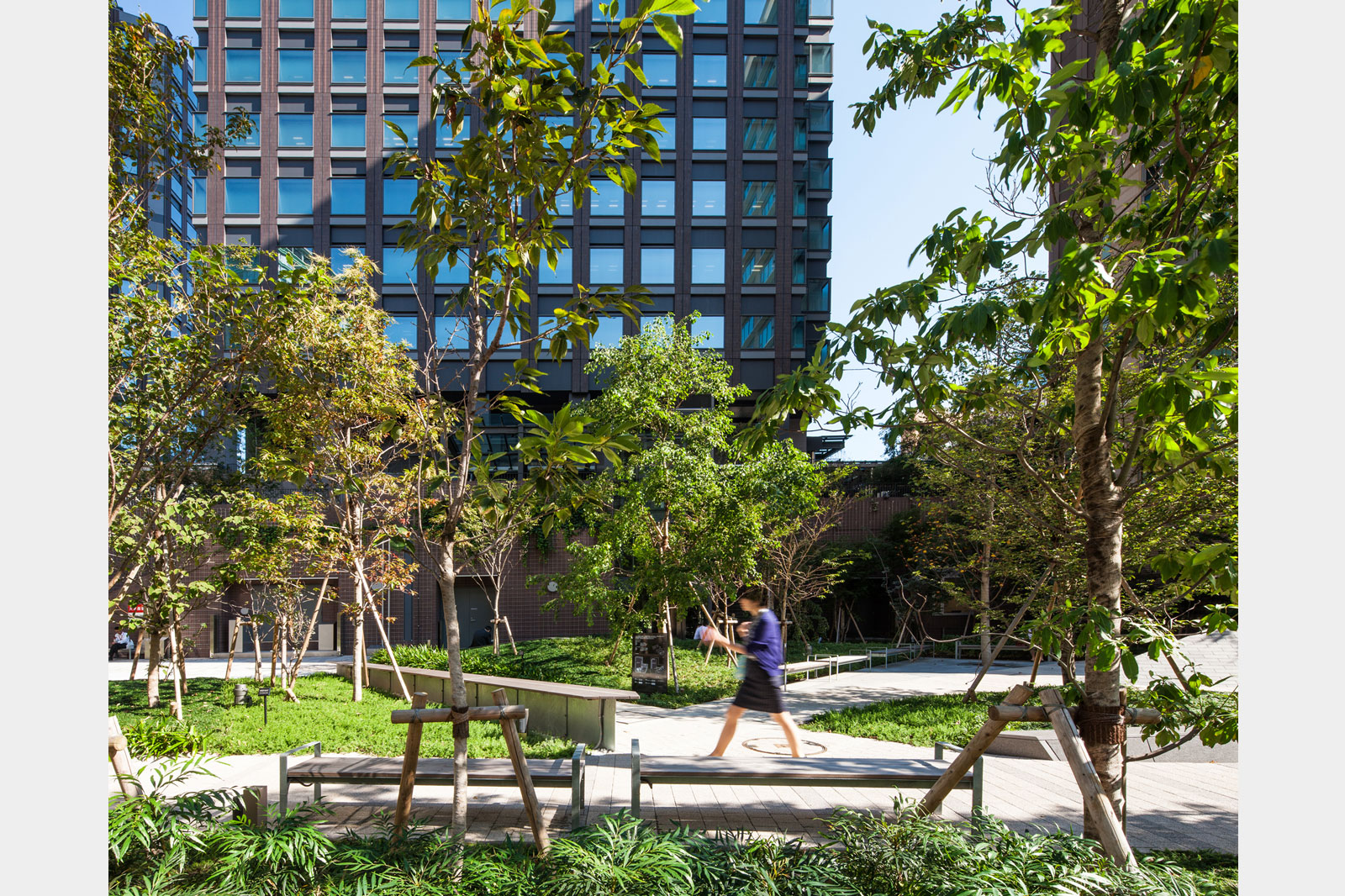 Park City Osaki
The Osaki area, where some of the first industrial development of modern Japan occurred, is enjoying dynamic growth along with the adjoining residential areas of Godenyama and Shimazuyama.
In the present, Osaki is gaining new impetus as a rapidly developing sub-center of Tokyo due to its excellent transportation connections.
Park City Osaki is located in Higashi Gotanda and Kita Shinagawa, an area where many recent redevelopment projects have been concentrated with each project adding to the development of a continuity in the urban context over many years.

The main theme was the proximity and co-existence of work and residential spaces. The town originally developed as a mix of factories and workers housing and is now changing into a town of state-of-art high-rise offices and up-market residences. The project is a large-scale multi-use development that encompasses more than 250,000 square meters in floor area, treating offices and residences equally in comfortable co-existence. The project is unprecedented in scale even for Tokyo, with 5 city blocks and seven buildings facing each other across the intersecting roads, developed in concert to create a vibrant new community.
Osaki is a town well-endowed with history and a progressive attitude and bolstered by the natural beauty of the Meguro River. The project reaffirms this identity of the community with the aim to create a high quality, comfortable and attractive town.
Project Summary
Project Name

Park City Osaki

Location

Shinagawa-ku, Tokyo, Japan

Major Use

Office, Commercial, Industrial Platform, Hall, Child Care Support Centers, Factry

Completion

Jun. 2015

Total Floor Area

256,550㎡

Structure

S, RC

Floors

31F (Osaki Bright Tower)
40F (Park City Osaki The Tower)

Notes

Exterior Design of the Podium Shop Fronts, Exterior Design of Residential Towers, Landscape Design/Jun Mitsui &Assocoates Architects
Planting Plan/Sora Botanical Garden
Lighting Design/Uchihara Creative Lighting Design
Art Director/Toshio Shimizu Art Office
Sign Design/Rian Ihara Design Office

Photo Credit

Kawasumi・Kobayashi Kenji Photograph Office