BMW GROUP Tokyo Bay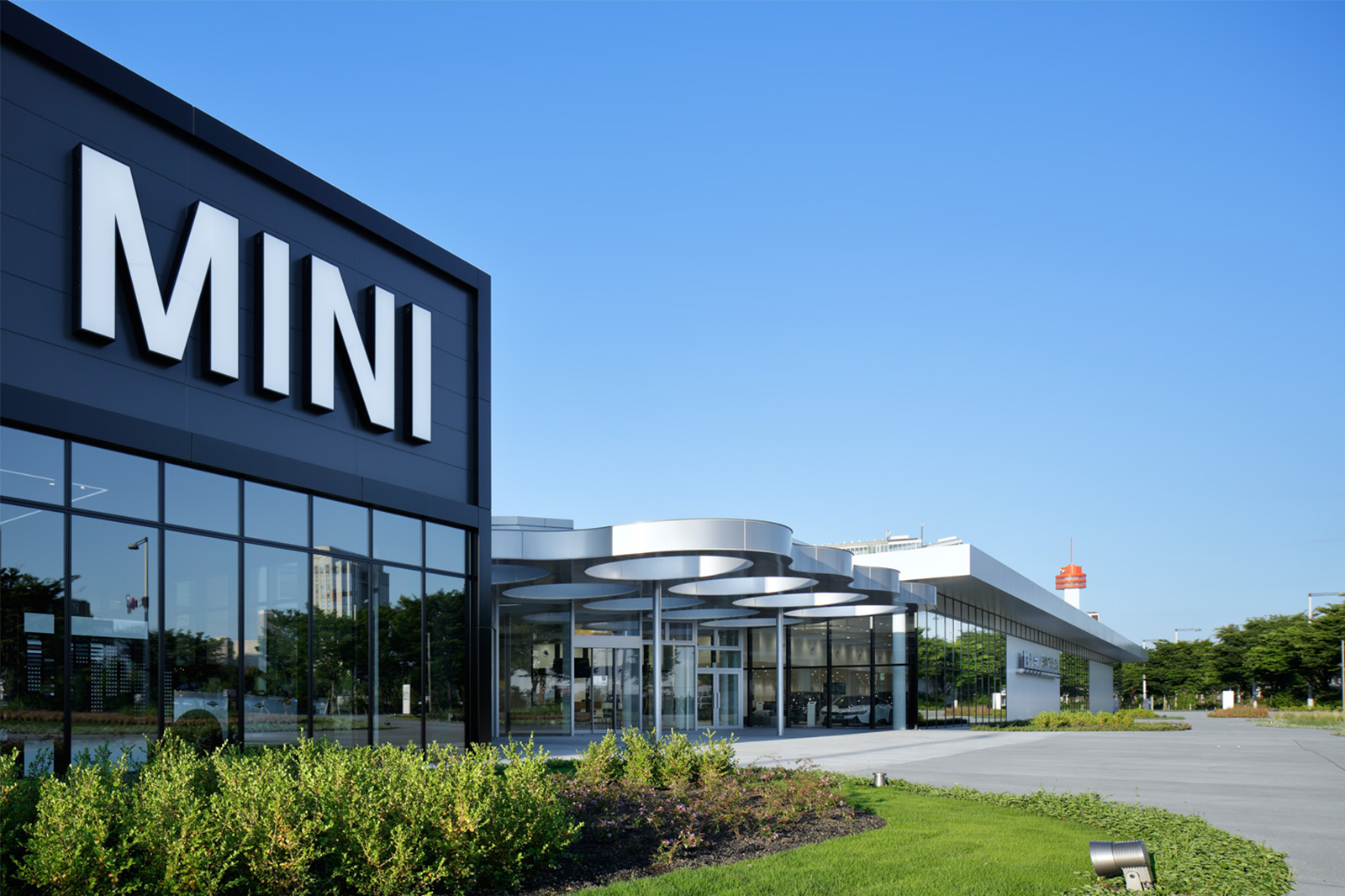 New Group hub to become a new landmark on Tokyo Waterfront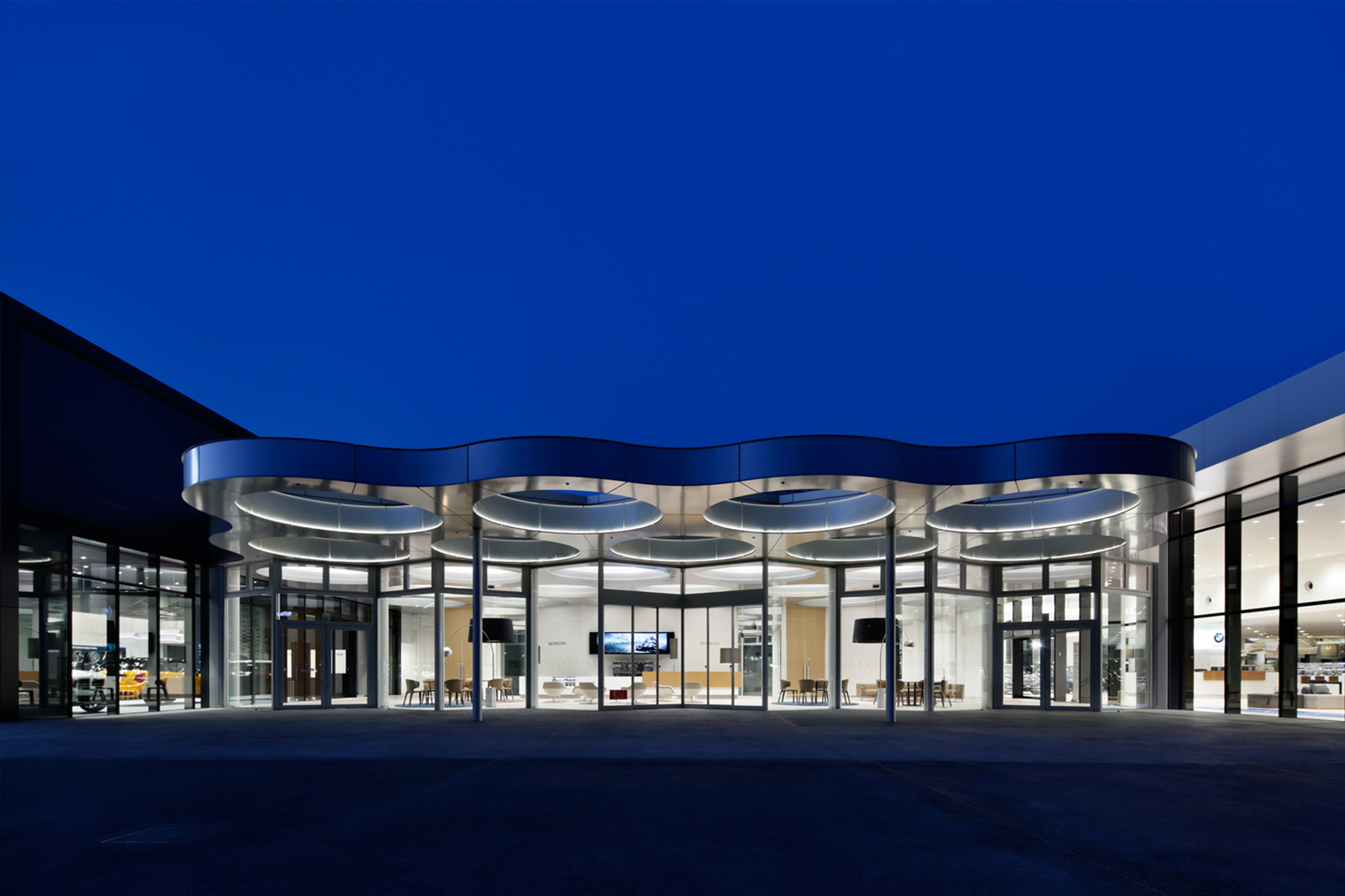 Entrance Pavilion welcomes visitors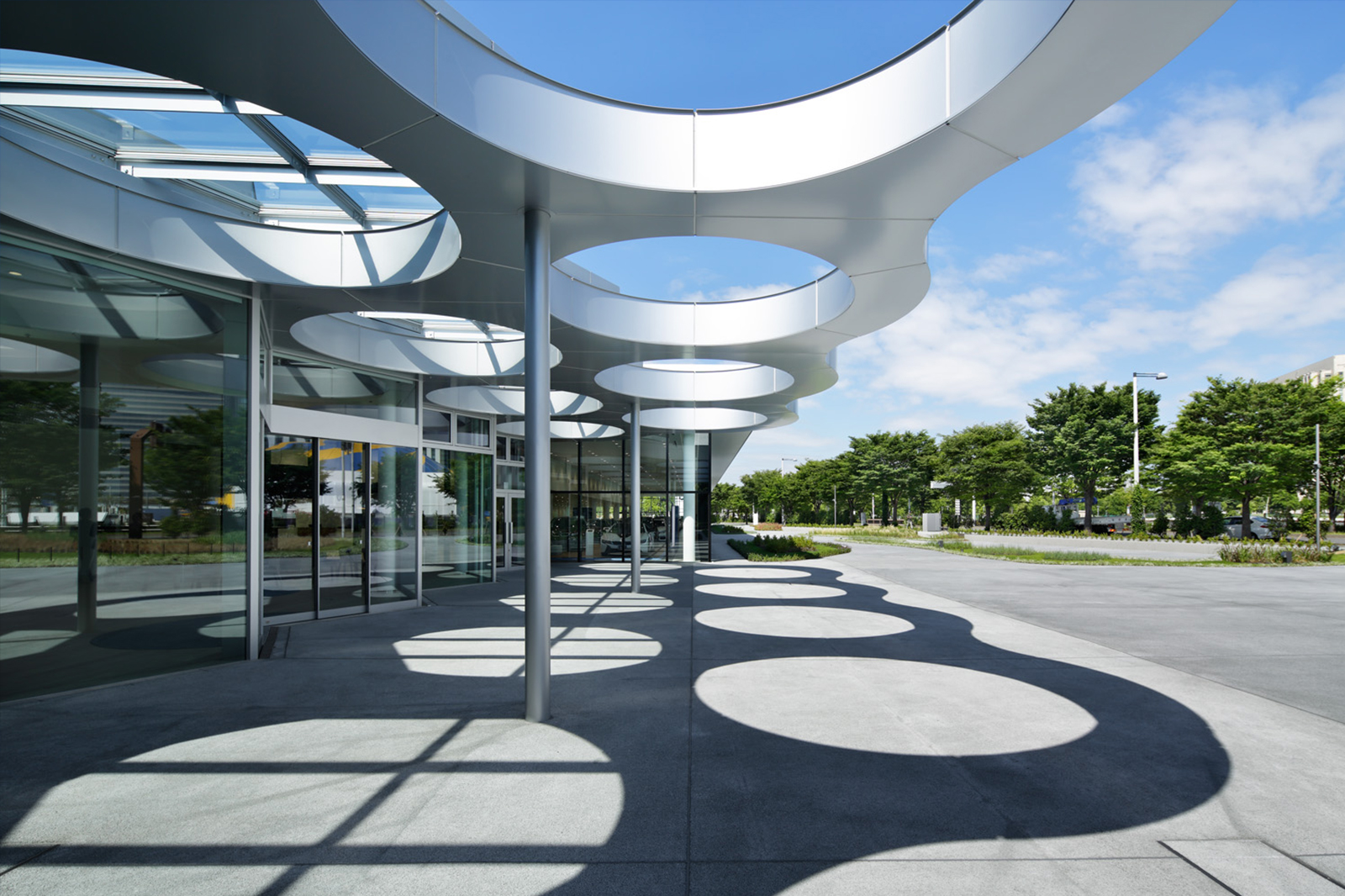 Distinctive Great Eave and Screen Wall present a brand neutral stage.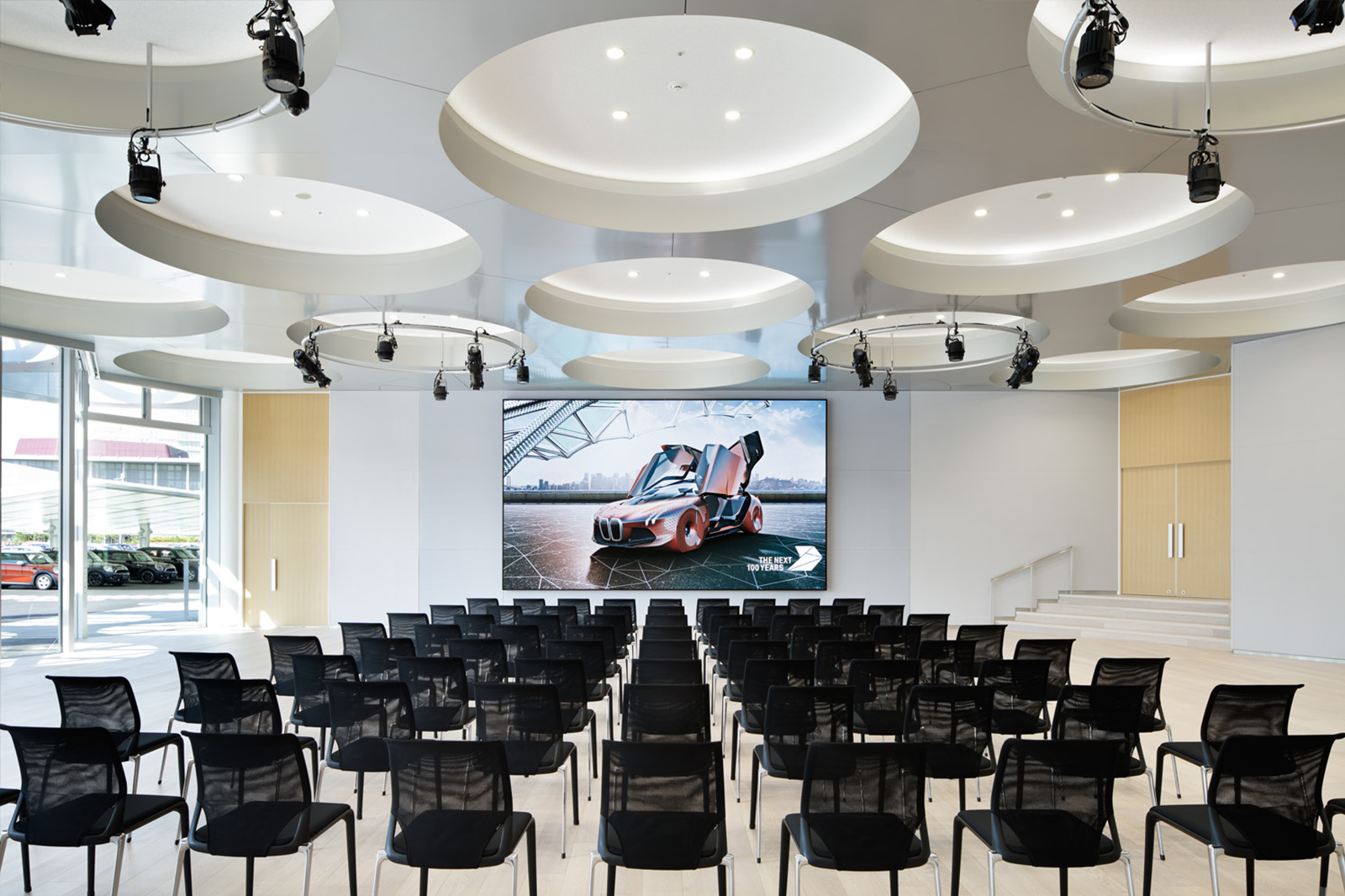 Multi-purpose Hall (max. 500 seats) is filled with natural light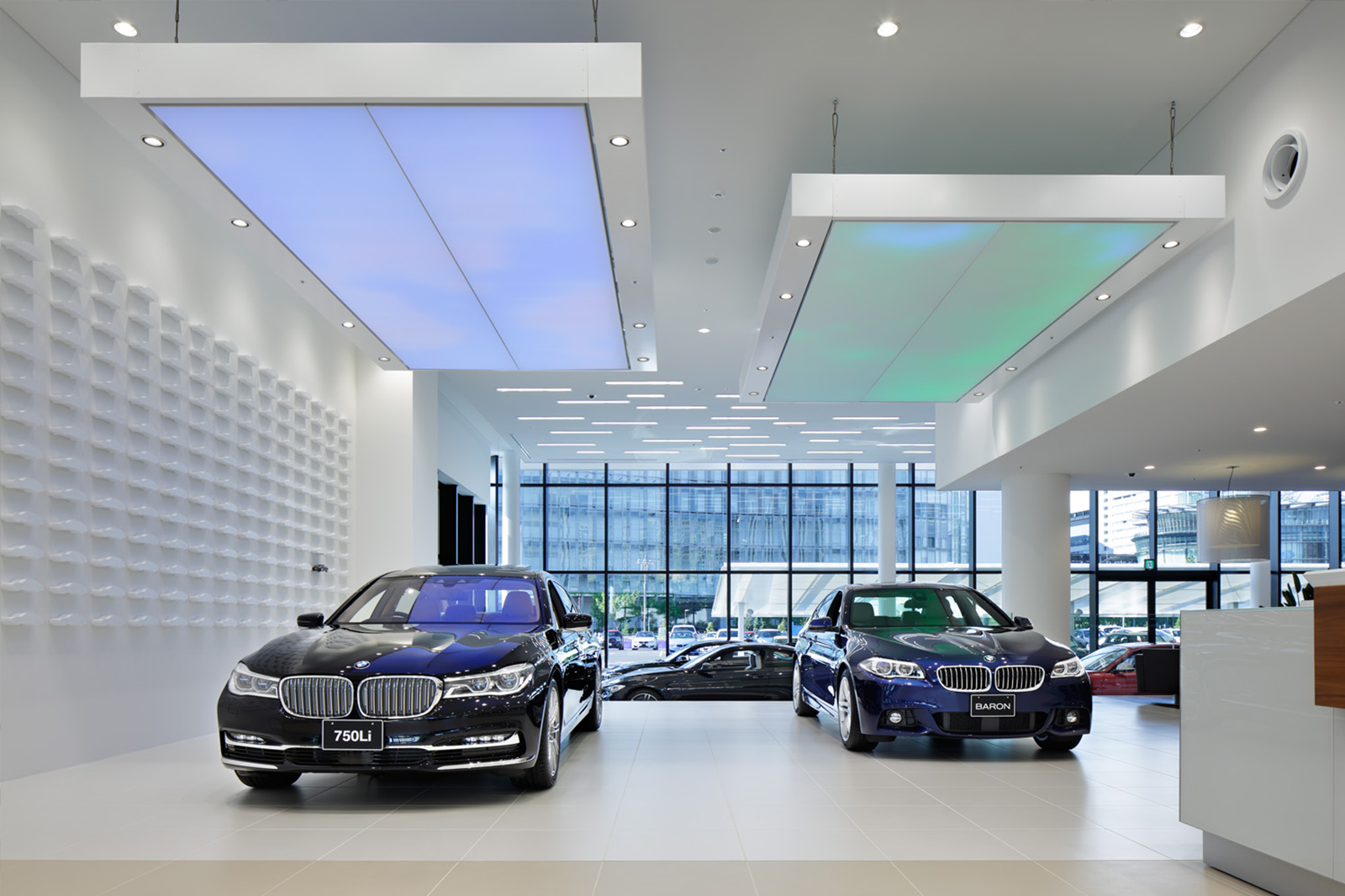 Showroom has been crafted down to its smallest detail to enhance the premium brand experience
Concept
BMW Group Tokyo Bay is planned as a next generation Brand Experience Showroom and the domestic flagship store in Japan for the BMW Group. The central pavilion with its unique eave is placed between the BMW showroom in white and the Mini Showroom in black. The pavilion houses an open café and a multi-purpose hall seating 500 creating a brand neutral, friendly entrance space for visitors from abroad or all over Japan.

The facility showcases all the newest models, almost 50 cars in total, and has a test drive course on its large site and an outdoor event space.
The site is designed to allow views of people enjoying the test drives or the outdoor events.

Facts
Major Use
Showroom, shop, event space, restaurant, car repair shop, parking, office
Notes
Design Partner / Klein Dytham architecture, ICHIKEN Co., Ltd.