QVC Square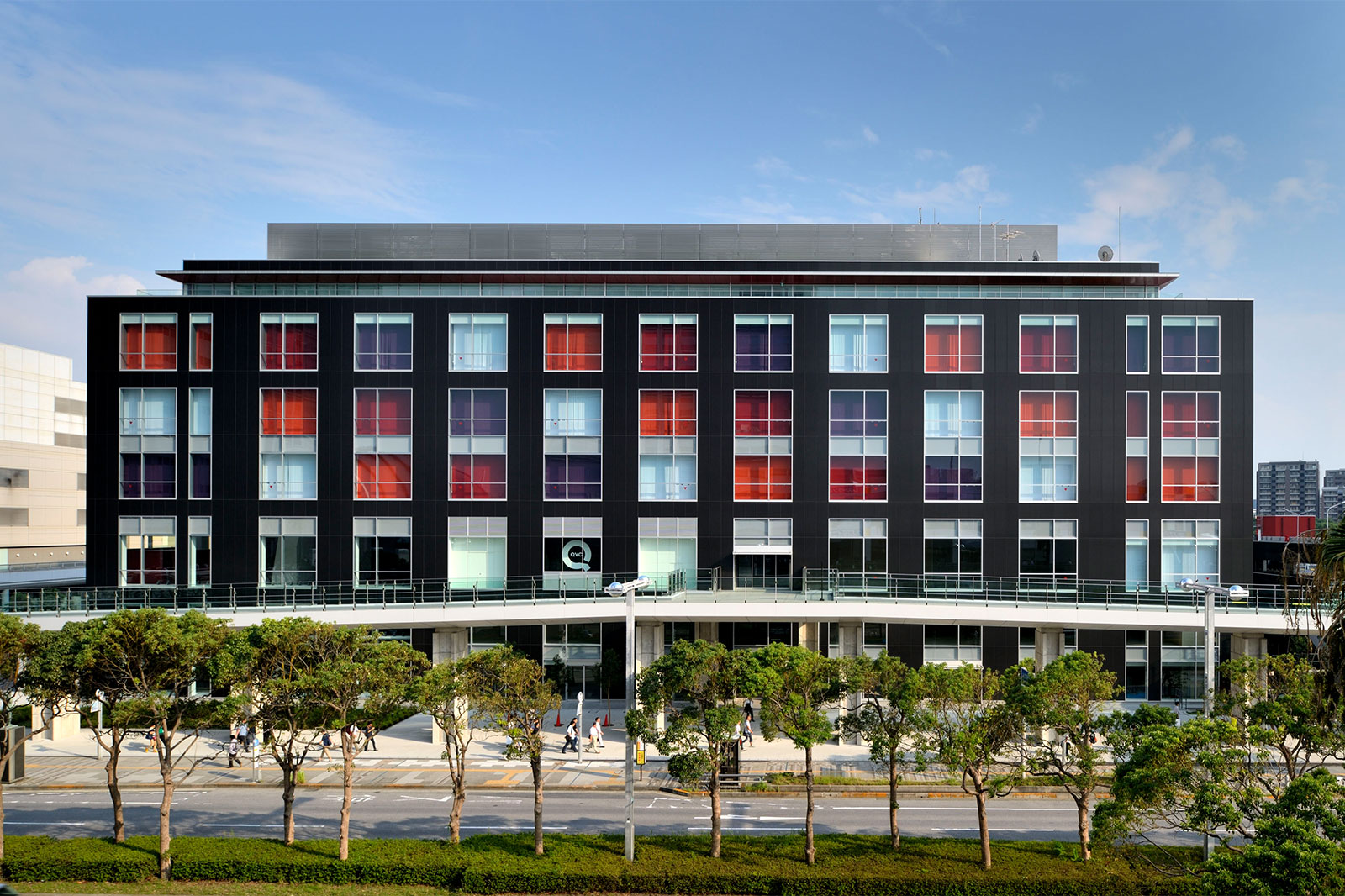 Exterior finishing is charcoal-grey colored extruded cement panel.
Colorful blinds expresses the QVC vision of a wide variety of personalities working together as one.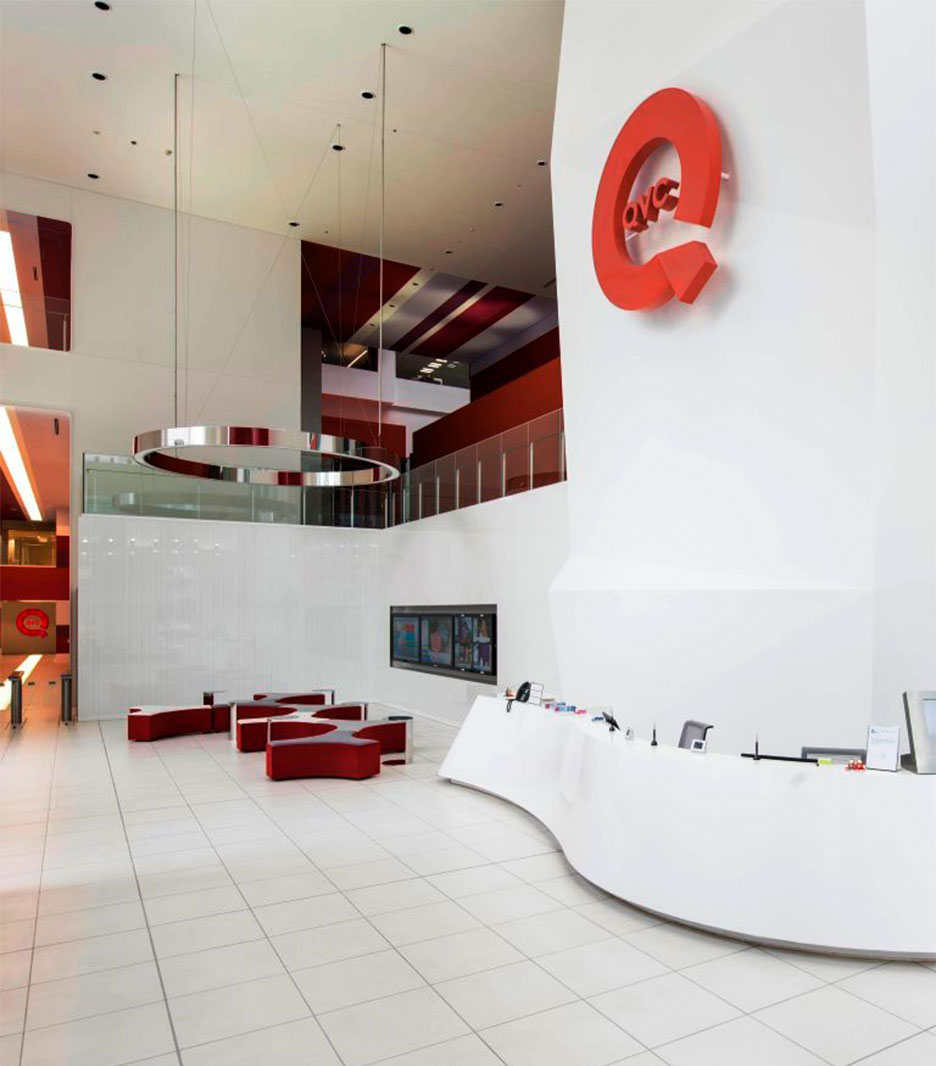 Entrance Lobby based in white.
The colorful atrium can be seen at back.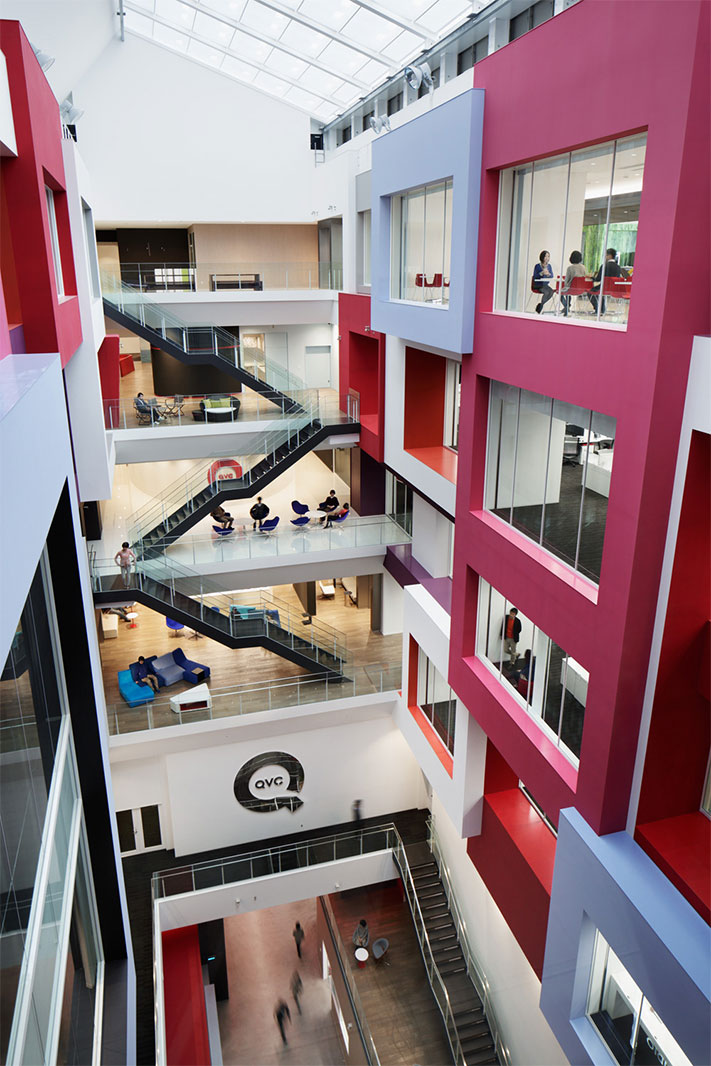 Open terrace facing the Atrium.
Conducive to informal communication between staff.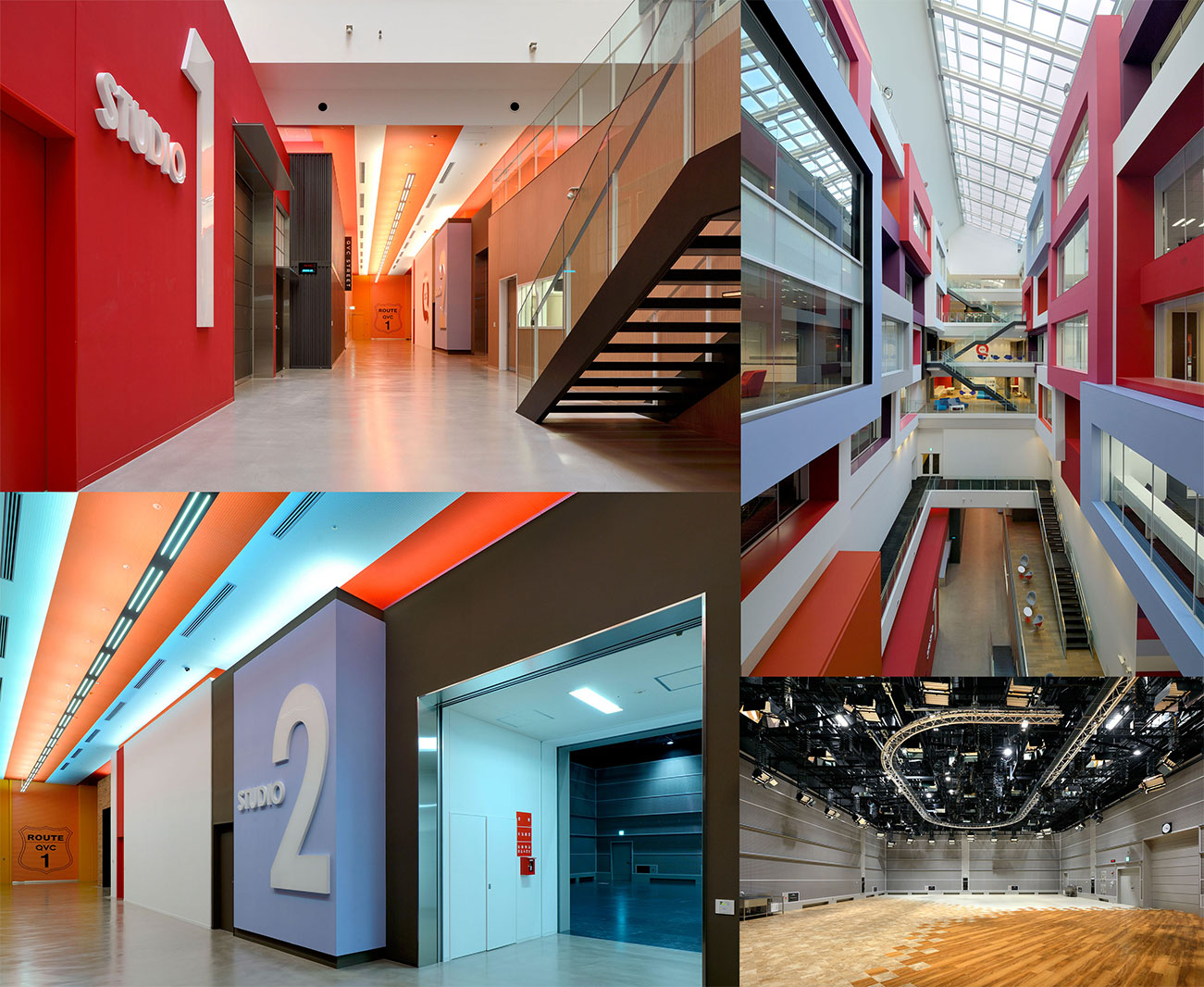 QVC Street is an activity space connecting the Atrium and studios.
A symbolic space where all types of people and products come and go.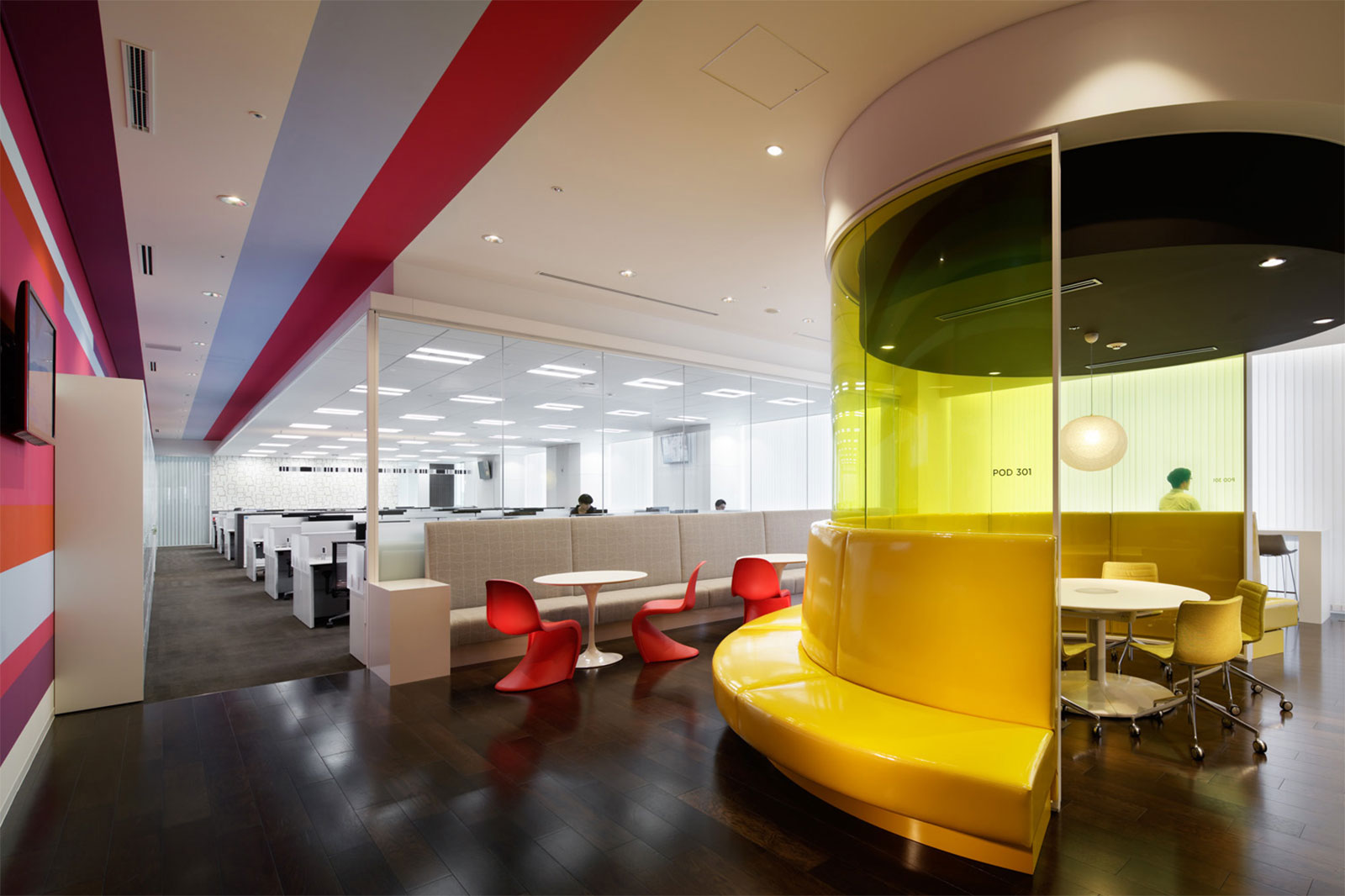 Office rooms interspersed with meeting spaces called Pots.
Promotes active communication between staff.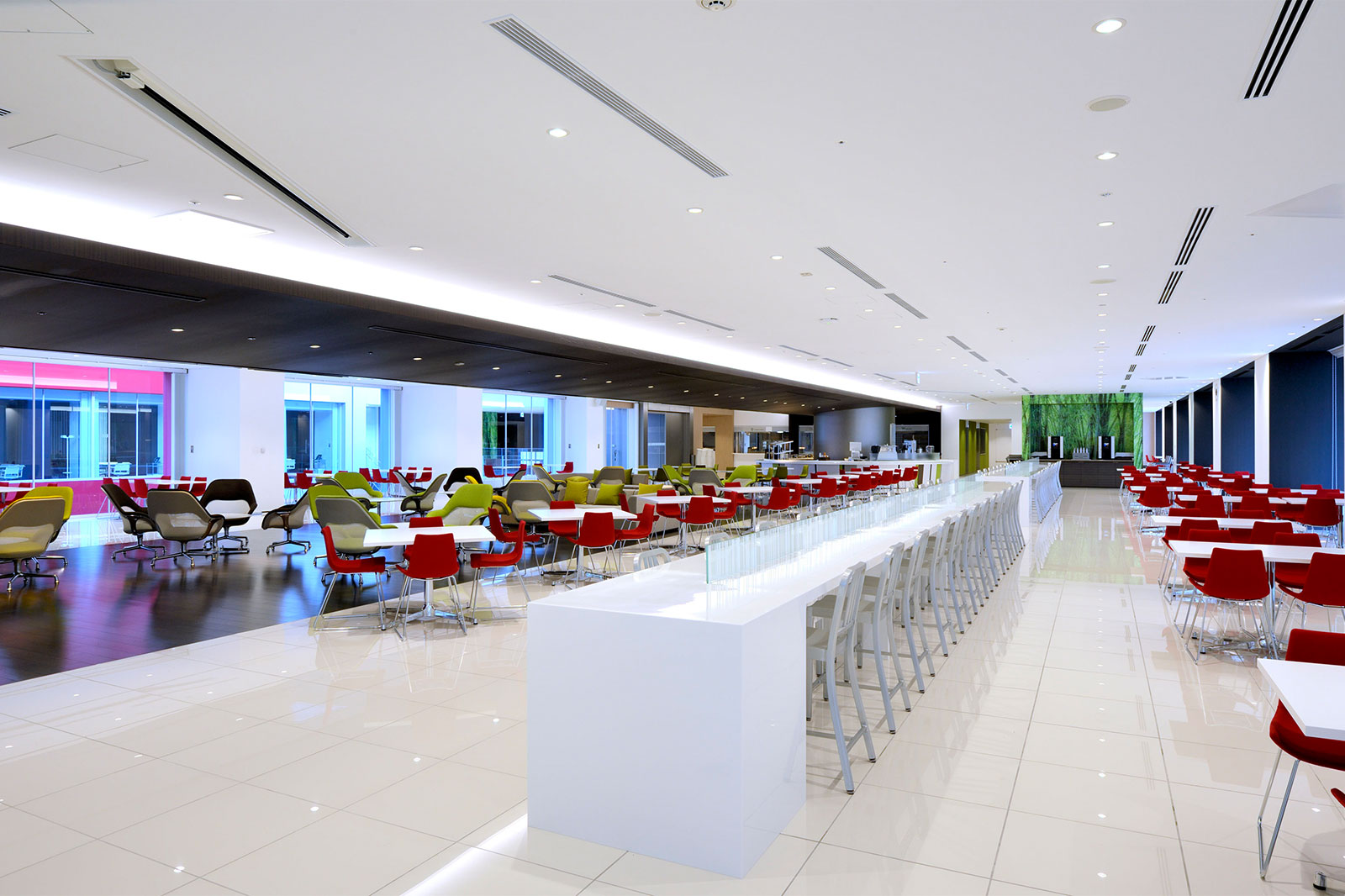 Bright and spacious staff cafeteria.
Located next to the Atrium and roof terraces.
Concept
"Integration of the Essence composed of entertainment and Business" was intended. Layering the functions of headquarter offices and studios, connected by the central Atrium, to create environment actively opening out to promote staff communications and bringing together as one.
See-through elevators, Studio tour courses and Business meeting spaces also face the Atrium, creating a distinctive QVC-like space, where visitors and products are integrated in a bustle of activity.
From here QVC Street can be glimpsed, and where the company's message, "All should directly experience QVC", is expressed in the space and design.
Facts
Location
2-1-1, Hibino, Mihama-ku, Chiba-shi, Chiba, Japan
Major Use
Studio, Office, Commercial
Notes
Design Coordinating/Gensler and Associates International Limited
Studio Coordinating/NHK Integrated Technology
CM/Yamashita Sekkei
Photo Credit
Naru Photo
Nacasa & Partners
Awards
2013 The Best of New Office Award