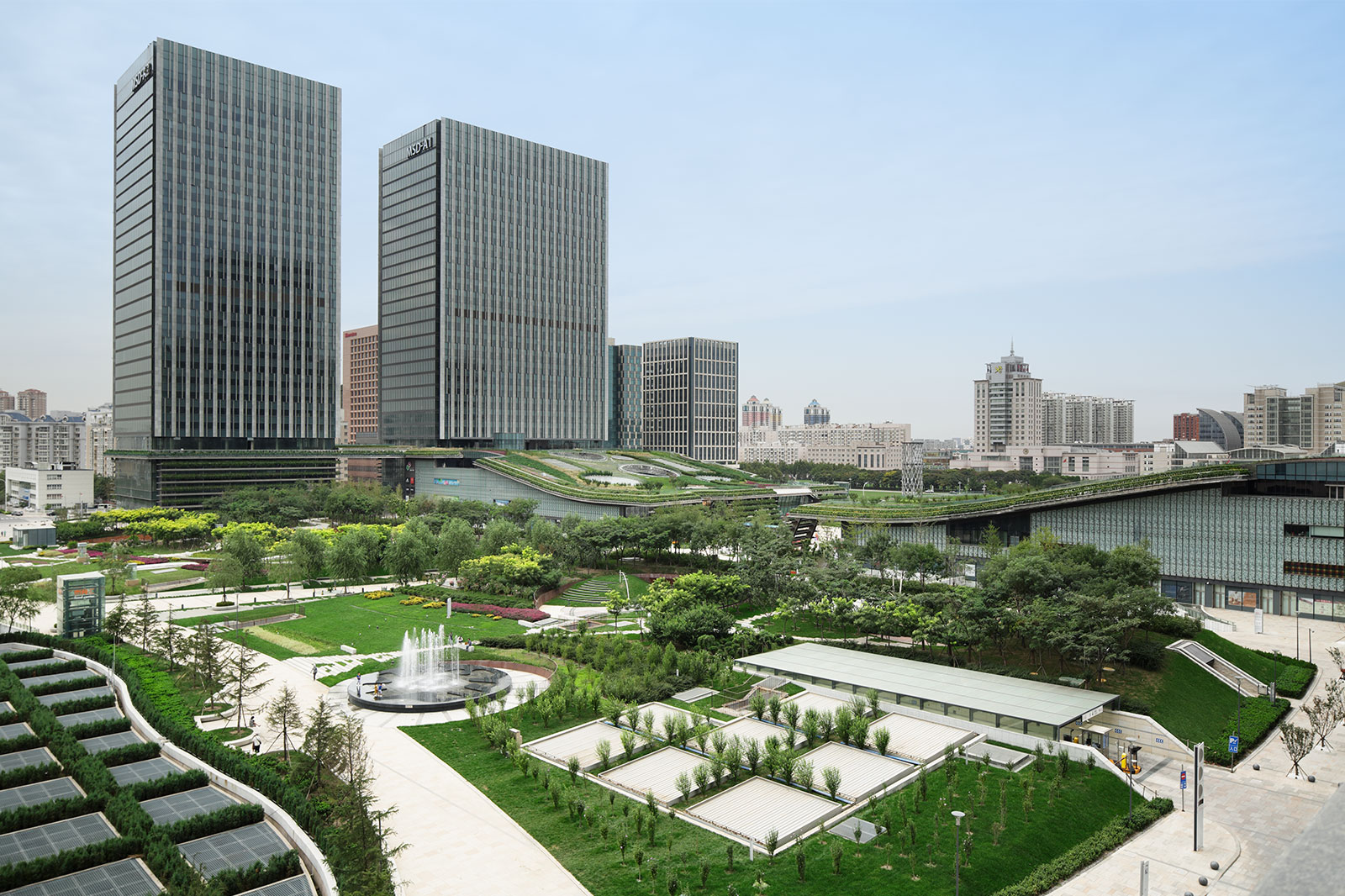 Tianjin TEDA MSD Complex Development Project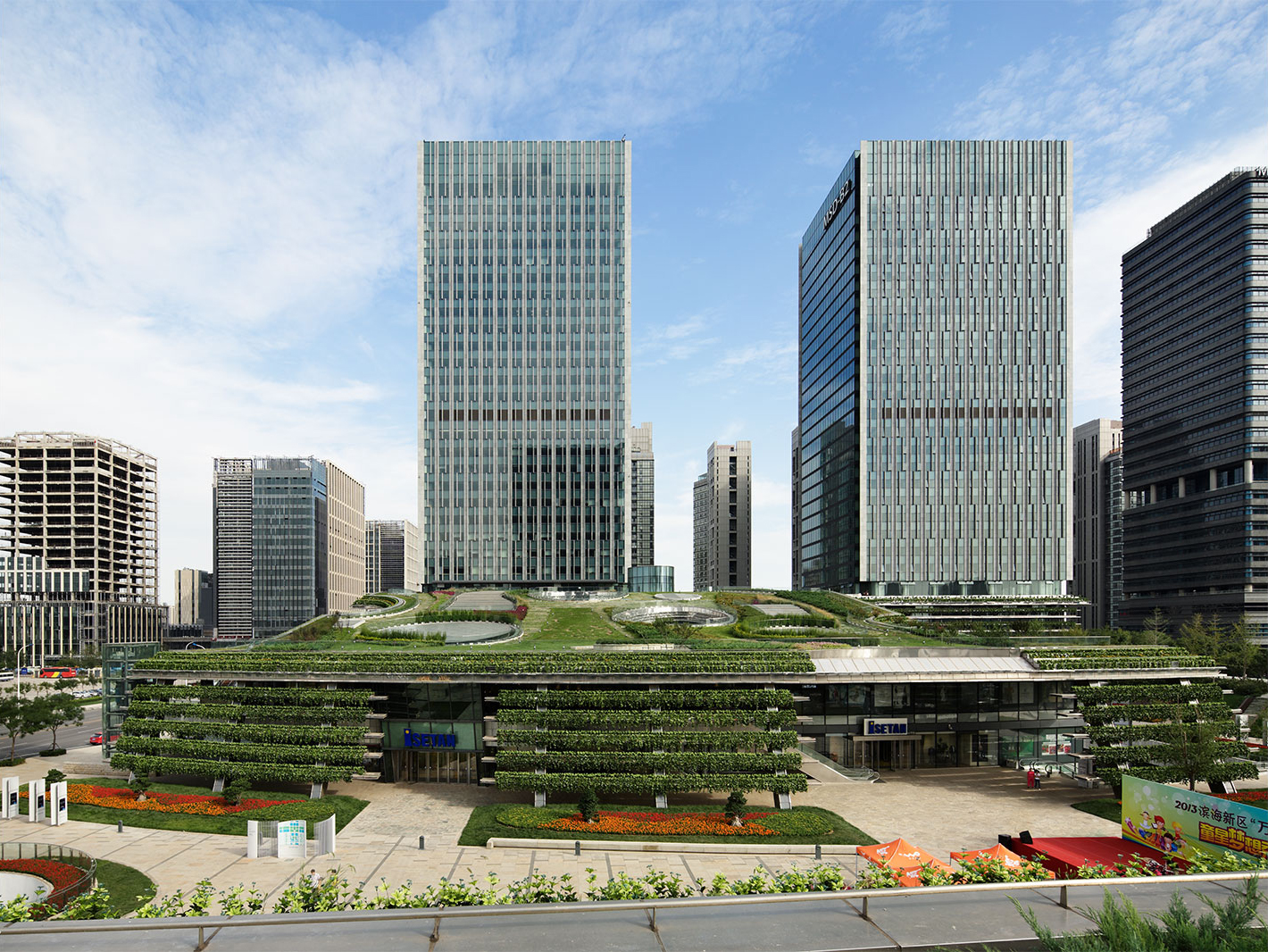 Tianjin TEDA MSD Complex Development Project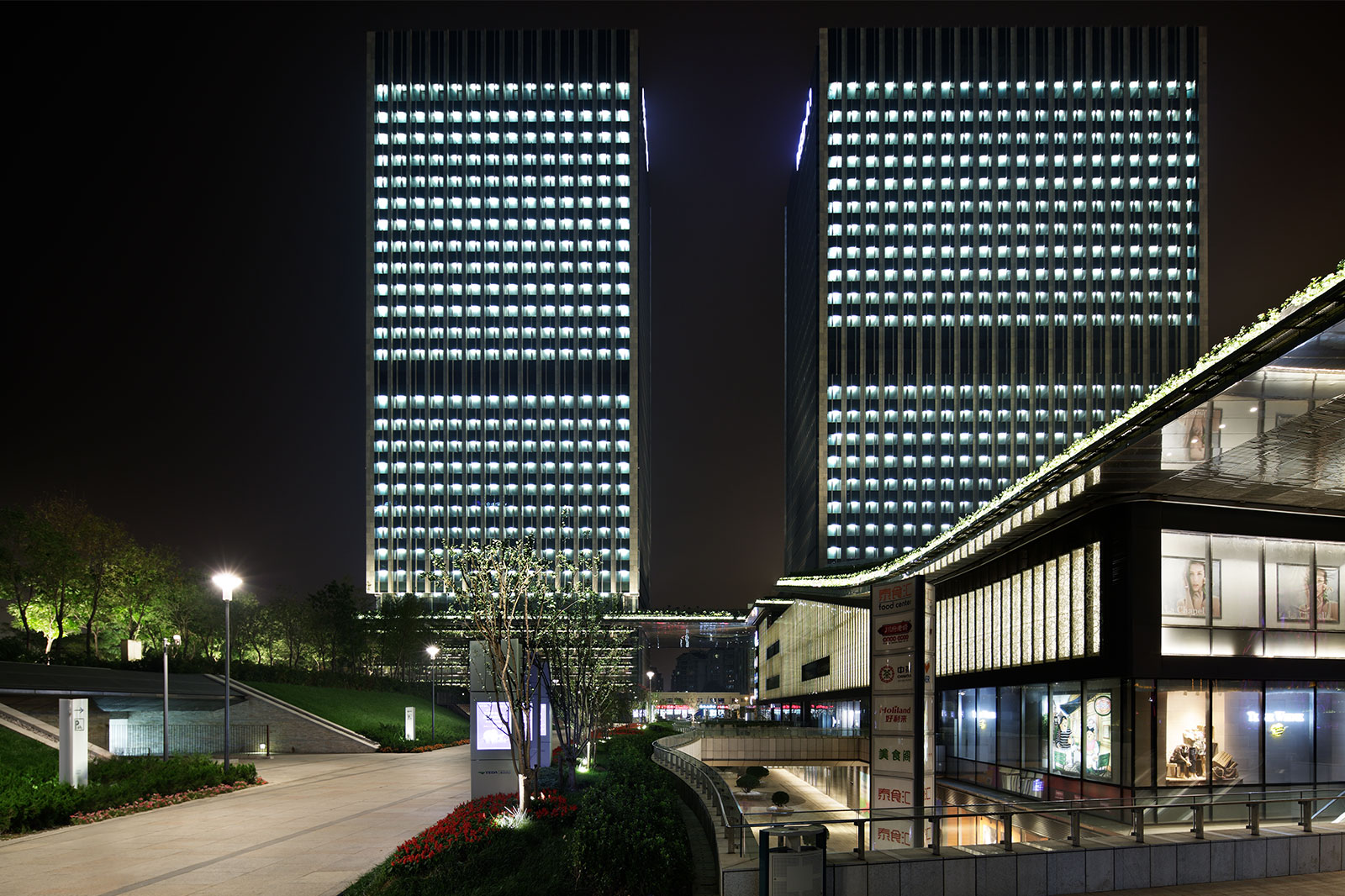 Tianjin TEDA MSD Complex Development Project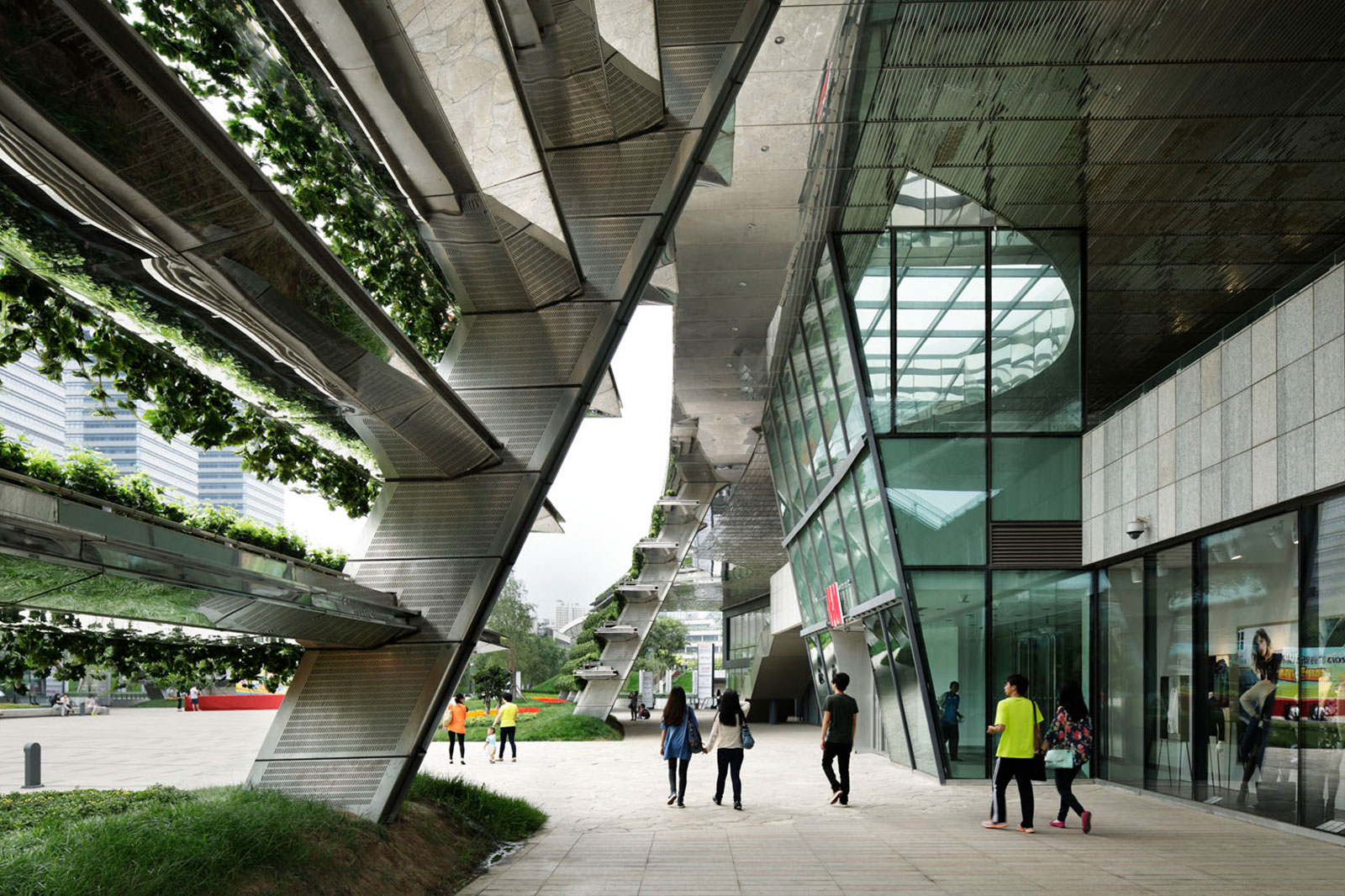 Tianjin TEDA MSD Complex Development Project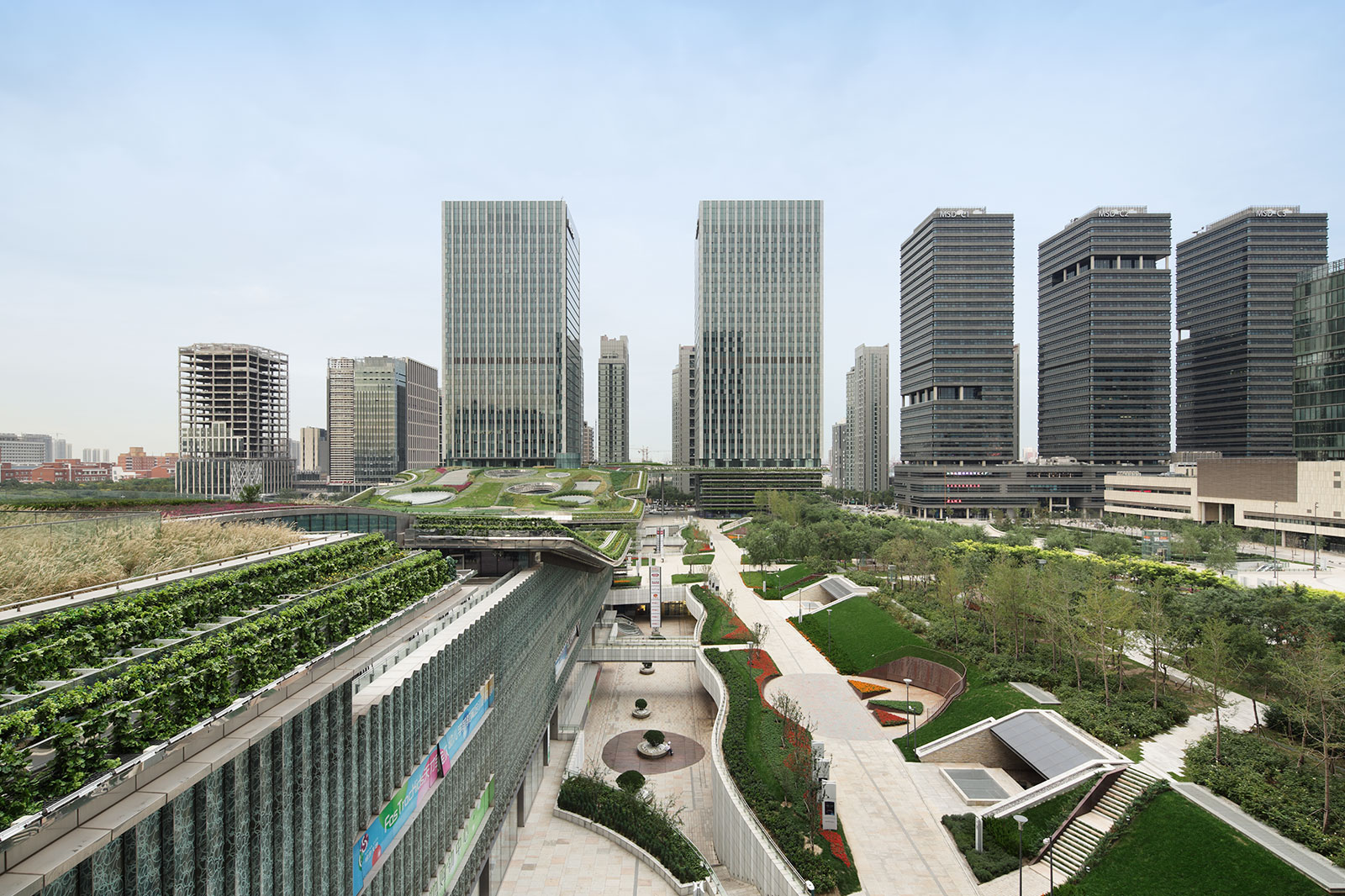 Tianjin TEDA MSD Complex Development Project
Tianjin TEDA MSD Complex Development Project
A large-scale joint development with 500,000 m2 floor space, located in a new central business district of Tianjin. Offices for financial institutions, commercial facilities and Tianjin Central Park are planned to be built.
Low-rise commercial facilities will have 20,000 m2 green space on the rooftop, which, together with a 60,000 m2 park, will be part of a large-scale 3-dimensional urban garden.
The walls of the lower floors will also have greenery vertically arranged along them so as to emphasize integration of the gardens and the architectural design.

Light and wind will be gently drawn into the commercial facilities through courtyards and diffused across the 3-dimensional gardens, serving as relaxation areas for office workers.
The creation of a super-high-rise building floating in a 3-dimensional green garden will provide an urban landscape fit for our environmentally conscious times.

LEED GOLD certification.
Project Summary
Project Name

Tianjin TEDA MSD Complex Development Project

Client

Tianjin TEDA Development

Location

Tianjin, China

Major Use

Office, Commercial, Park

Completion

Jan. 2013

Total Floor Area

508,000 m²

Structure

RC, S, SRC, CFT

Floors

28F 2BF

Notes

Design Partner/Tianjin Architecture Design Institute
Curtain Wall/SuP Ingenieure GmbH Beijin
Structure/Tianjin Architecture Design Institute
Mechanical, Electrical & Plumbing/ WSP、Tianjin Architecture Design Institute

Photo Credit

Nacasa & Partners