ACROS Fukuoka (Fukuoka Symphony Hall)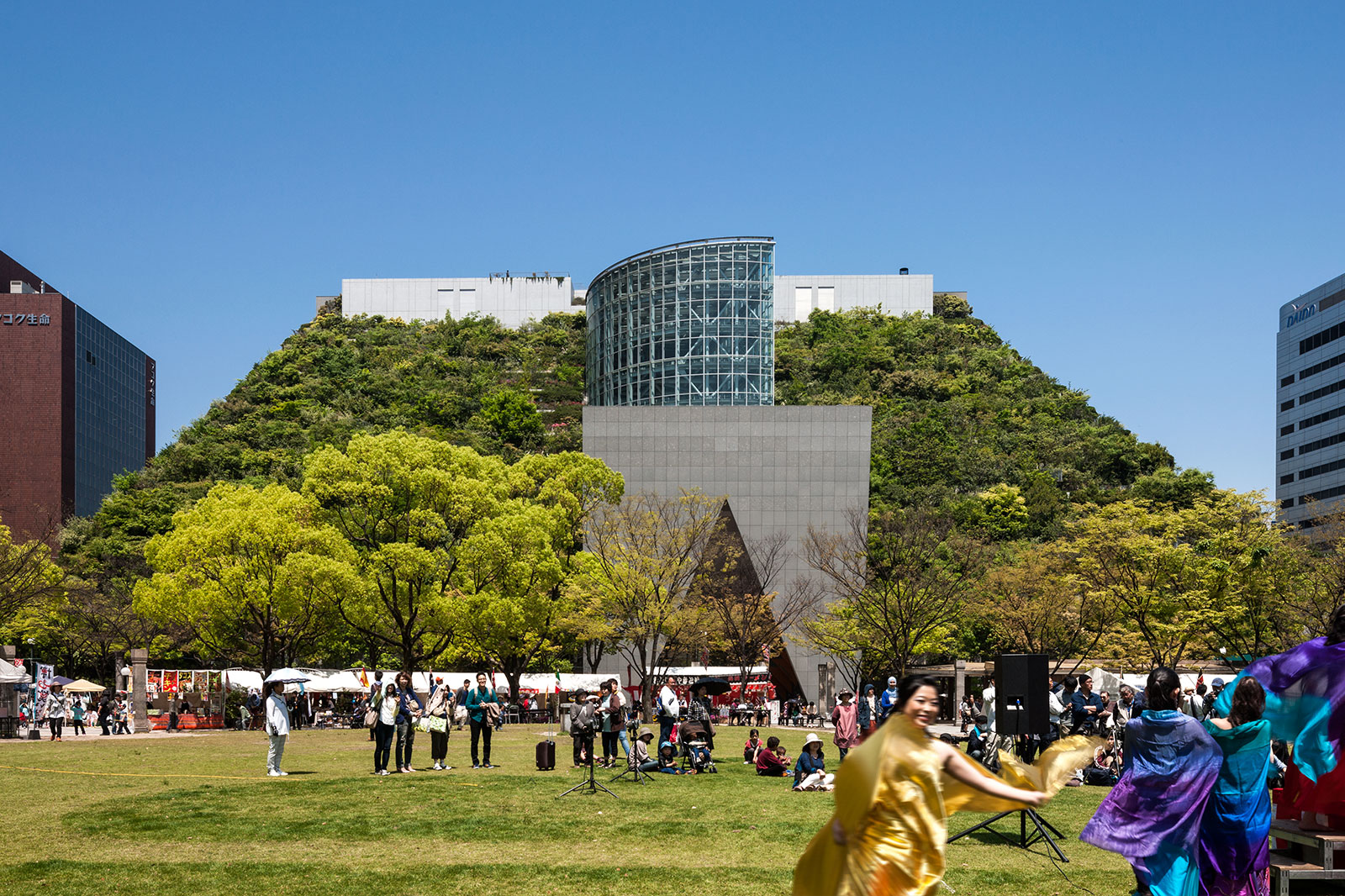 Exterior view from Tenjin Central Park taken in spring 2015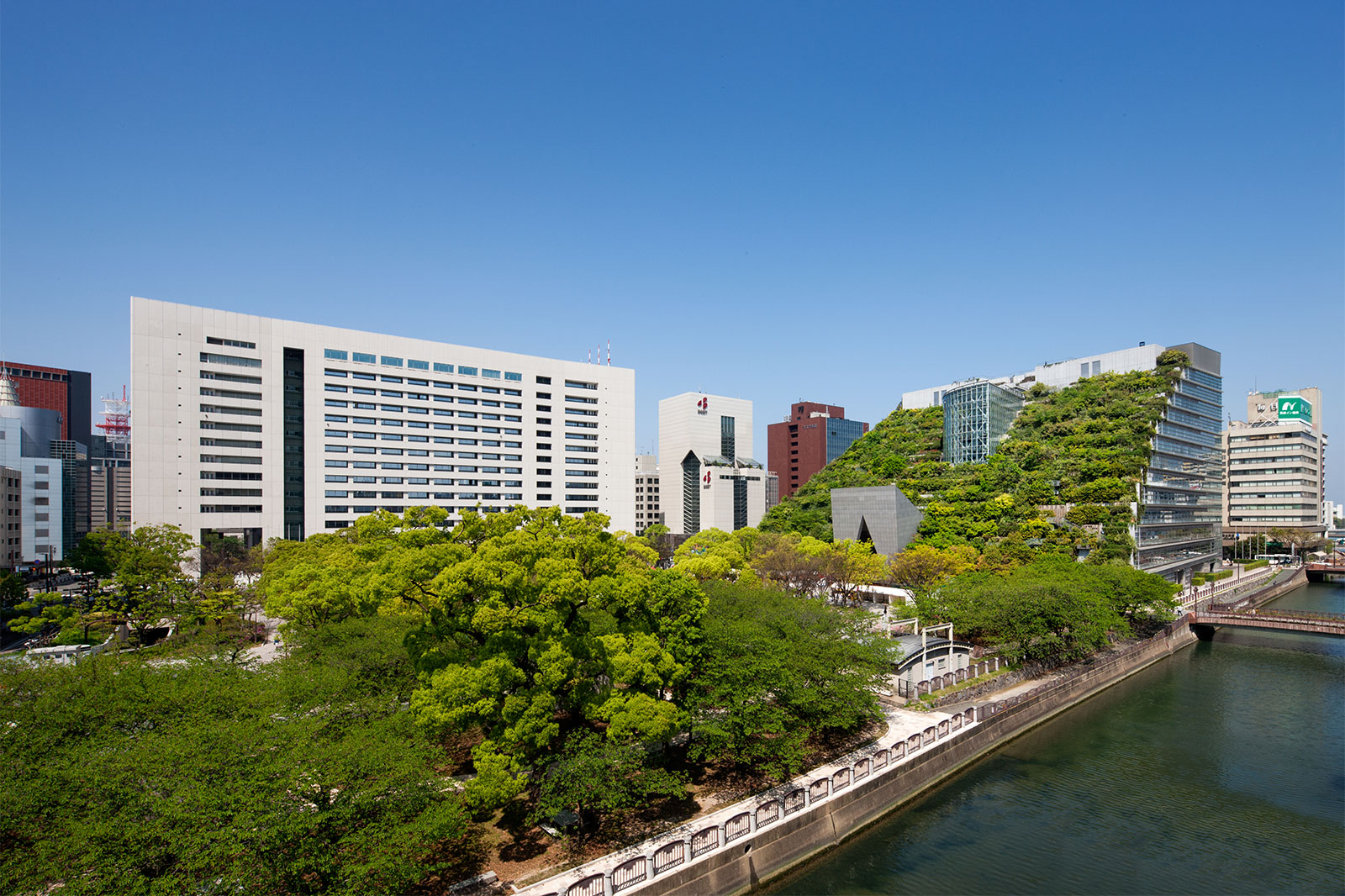 The Step Garden is continuous with Tenjin Central Park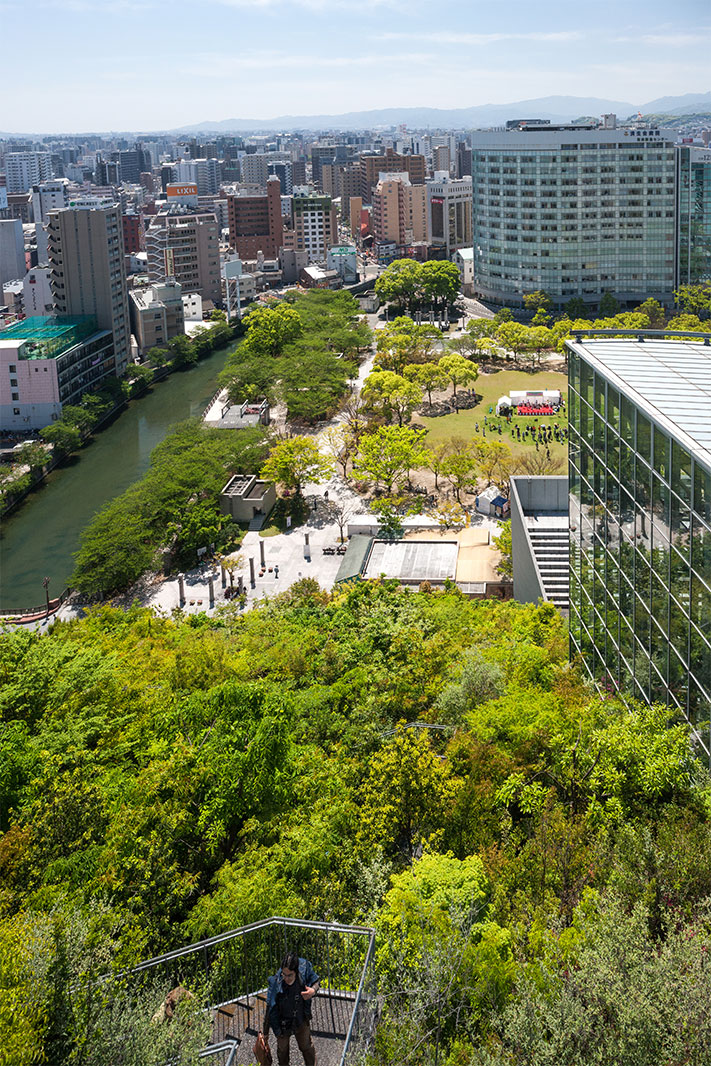 It is possible to walk through from Tenjin Central Park to the top Floor Observatory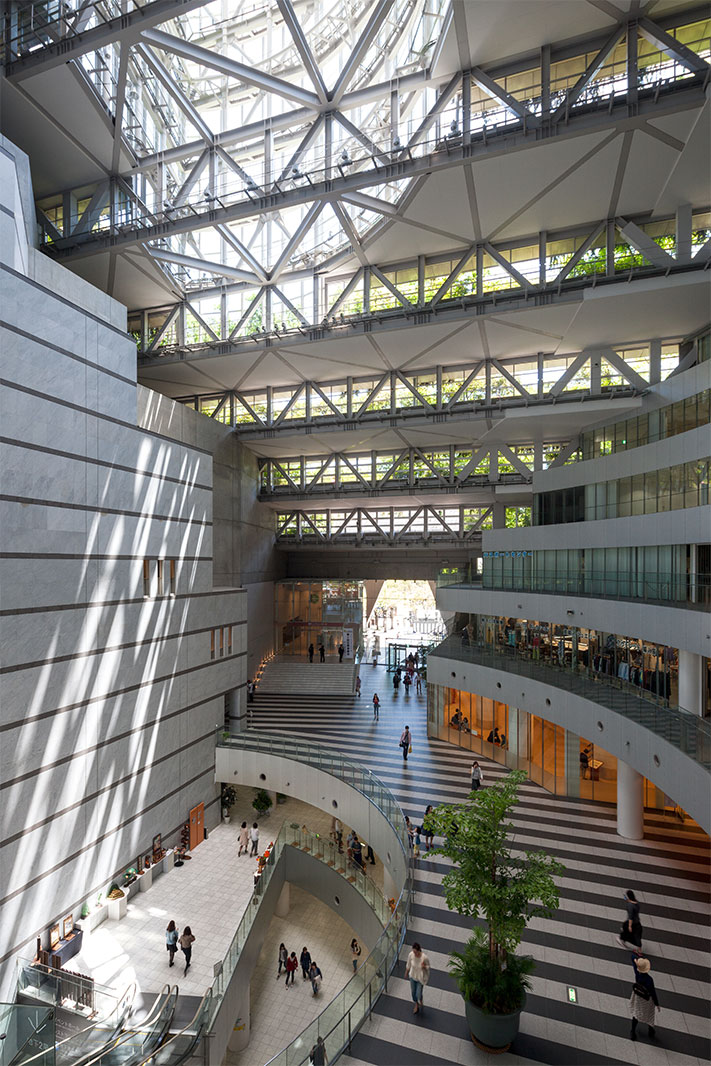 The airy Atrium filled with natural light from above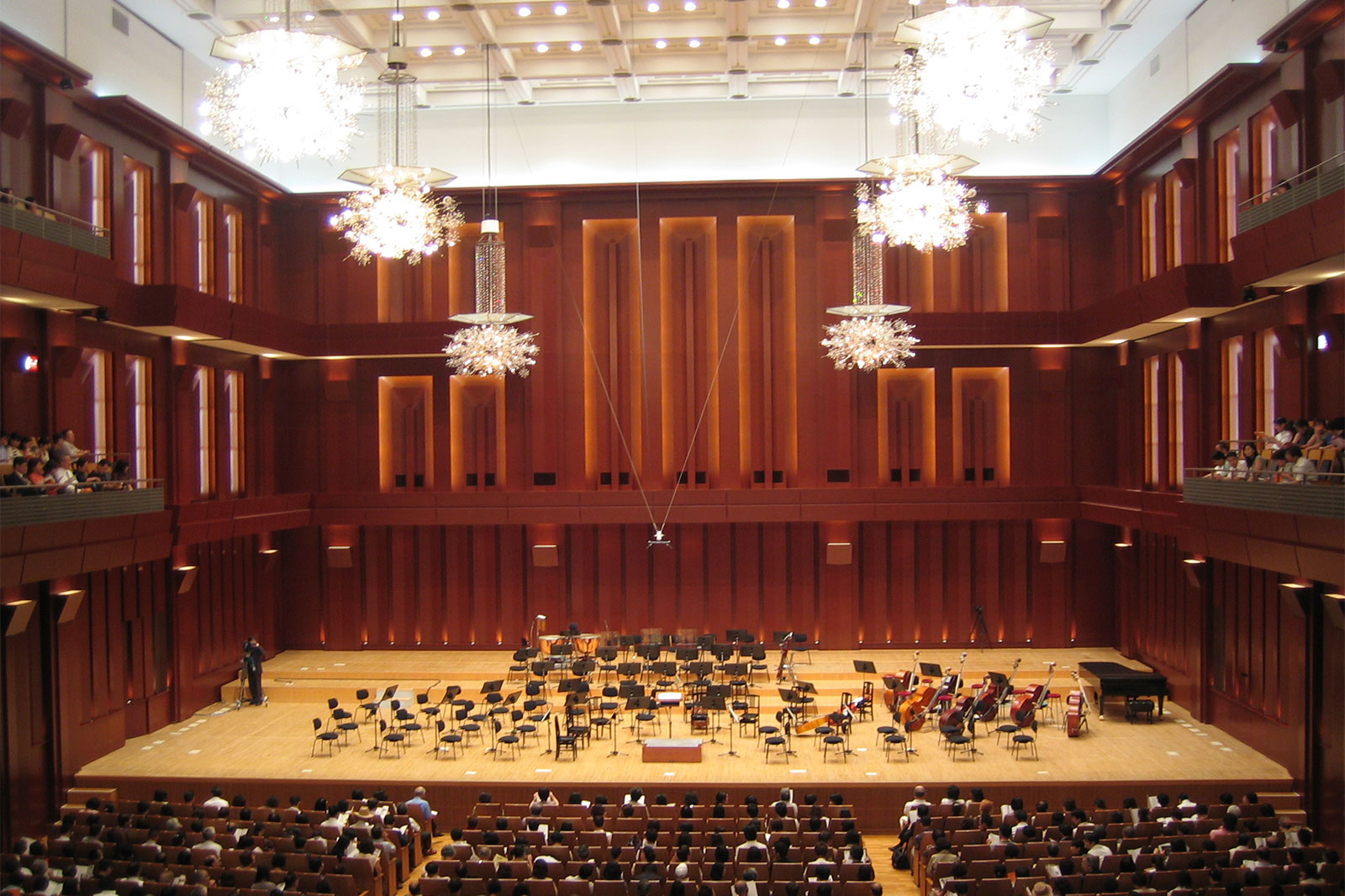 Fukuoka Symphony Hall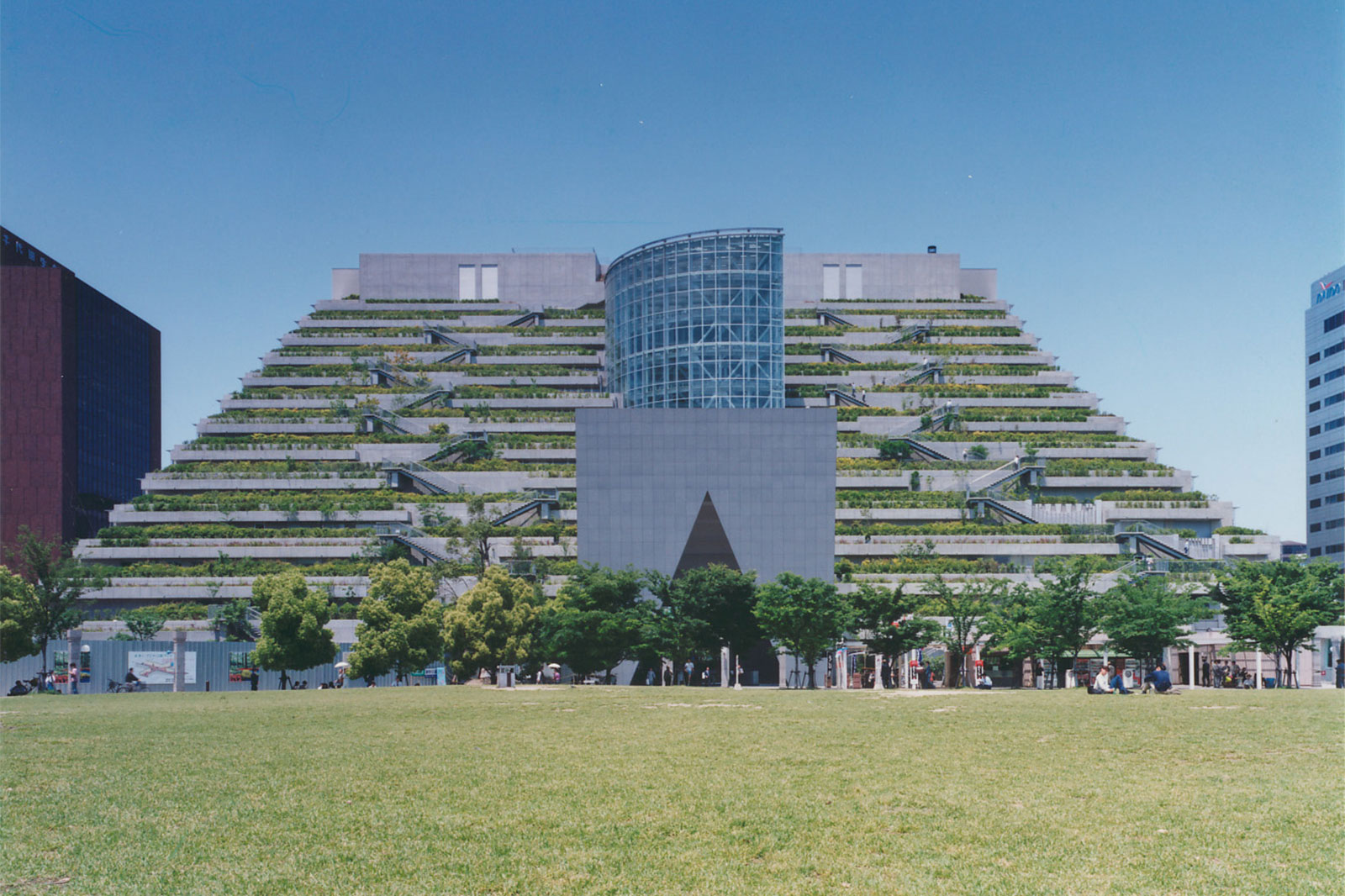 Exterior view from Tenjin Central Park taken in spring 1995
Concept
Acros Fukuoka is a multi-use complex facility with a high public profile, integrating private functions such as offices and retail spaces together with prefectural facilities such as the symphony hall and international conference center around a huge central Atrium. the most distinctive characteristic of this facility is the Step Garden planned as a continuation of Tenjin Central Park.
By imaging the building as a mountain, the spaces and planting are designed to evoke the traditional themes of natural beauty of the passing seasons in Japanese art (花鳥風月: literally Flower, Bird, Wind and Moon). They form an urban oasis providing solace and relaxation to all passing through.
the greenery of the Step Garden has grown over time and even now thrive with almost no watering, pesticide or fertilizer use.
Facts
Project Name
ACROS Fukuoka (Fukuoka Symphony Hall)
Location
Fukuoka-shi, Fukuoka, Japan
Major Use
Office, Commercial, Cultural Complex
Notes
Basic Planning Partner / Takenaka Corpotaion, Emilio Ambasz
Design Partner / Takenaka Corporation

Photo Credit
Kawasumi・Kobayashi Kenji Photograph Office
Awards
2003 Environmental and Equipment Design Award
2003 AACA Award
2002 Nikkei BP Engineering Award
2002 Eco Build Award
2002 Roof, walls, special greening technology Competition Prize
2000 The 4th Annual Business Week/Architectural Record Awards 2000
2000 JIA Environmental Architecture Award
1999 Fukuoka Urban Beautification Award
1996 Town Planning of Green Award
1996 BCS Award
1996 Good Lighting Award