The Japan Pavilion Nagakute Nippon-kan, Expo 2005 Aichi Japan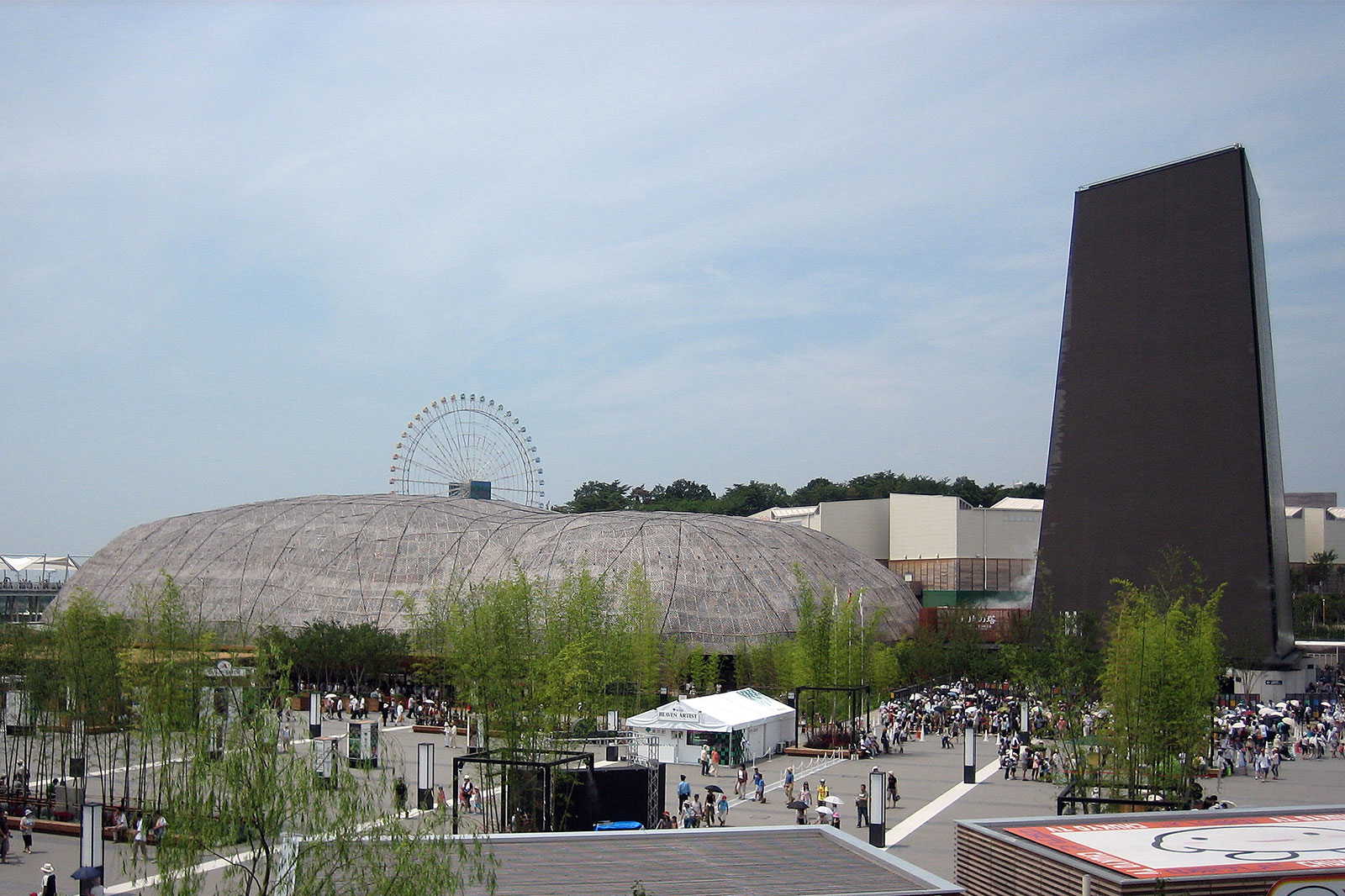 Concept
In line with the 2005 World Expo's theme of Nature's Wisdom and love for the earth, we took things like biomass construction, CO2 reductions, and the 3 R's of energy conservation as our concept in the design for the Nagakute Nippon-kan.
The building is composed of a giant bamboo cage, conceived as a double film wrapped around the wooden Nippon-kan.
It is an experimental pavilion using new energy sources, sporting a roof made of photo catalytic metal and incorporating biodegradable materials.

The Nagakute Nippon-kan received S-rank certification in its CASBEE assessment, getting high assessments for its sustainable construction.
We monitored the things like the shading effects of the bamboo cage and transpiration effects from the photo catalytic metal roof and greenery on the wall surfaces to confirm the effectiveness of our environmental technology.
Facts
Project Name
The Japan Pavilion Nagakute Nippon-kan, Expo 2005 Aichi Japan
Location
Nagakute-cho, Aichi, Japan
Awards
2005 Display Industry Award