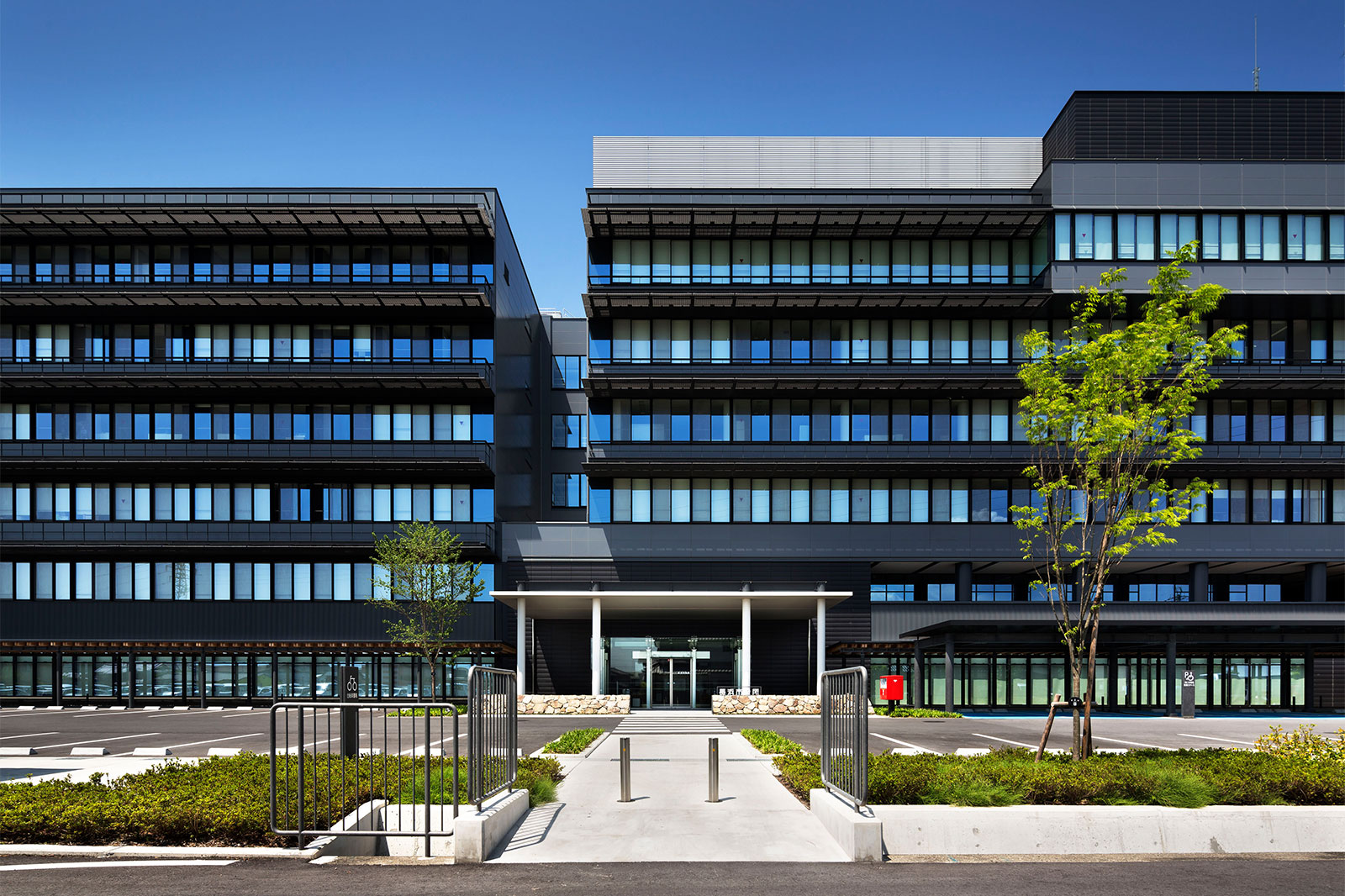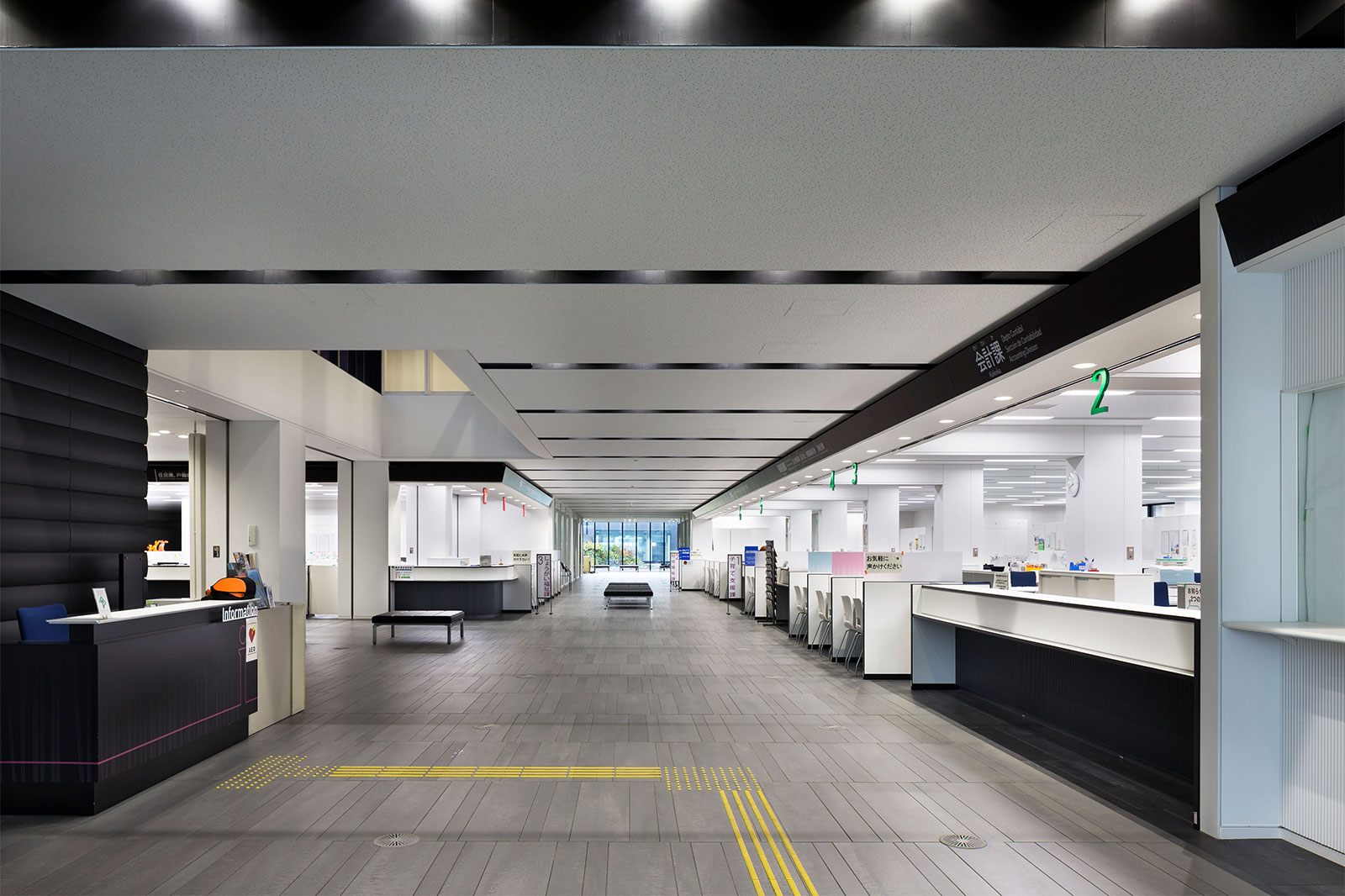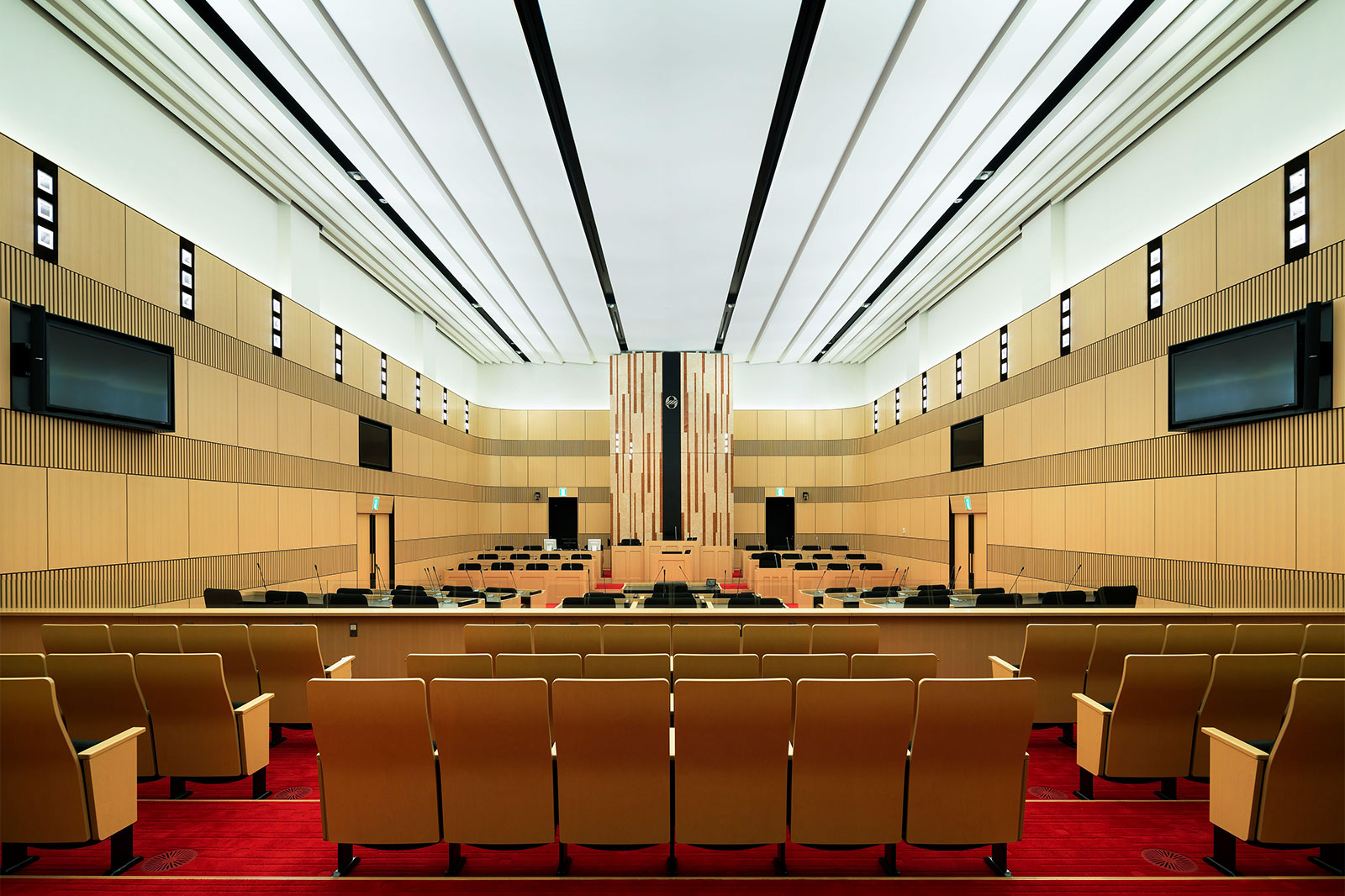 Nagahama City Hall
The new City Hall converted the old municipal hospital blended in with additional spaces.

The conversion of the old hospital involved reduction of floor area and seismic retrofitting to increase the seismic strength, by removing the old pre-cast concrete panels on the hospital and recladding with Extruded Concrete Panels (ECP), removing the penthouse and opening up a new atrium by removing some floors.
The reduction in floor area created a new atrium that also improves ventilation and natural lighting, making for a better environmental footprint.

A new Disaster Tower was installed that looks out over the city, symbolizing the safety and security of citizens through its function as the emergency center and also acts as a night lamp that broadcasts alerts when a disaster occurs.
A pedestrian corridor covered with locally produced Japanese cedar roof goes through the site and connects the central city area on Station Road with the main road to the east, forming the central axis of the community. The new route secures a vital path for citizens and places the city hall closer to the community.
Project Summary
| | |
| --- | --- |
| Project Name | Nagahama City Hall |
| Location | Nagahama-shi, Shiga, Japan |
| Major Use | City Hall |
| Completion | Feb. 2014 |
| Total Floor Area | 21,538 m² |
| Structure | S |
| Floors | 7F |
| Photo Credit | Ishiguro Photograph Laboratory |
Awards
2017 BELCA Award
2016 The Best of New Office Award
2016 SDA Award
2016 Good Lighting Award