Comfortableness like taking a convertible
Having an air condition while driving a two-seat roadster through the open air. If the car was a building, this scene may resemble as the "air conditioned room with natural ventilation". This could imagined as loss of air conditioning. Wasteful and spending resources meaning less from the viewpoint of "Ecology". But in reality it is comfortable. You experience the comfort.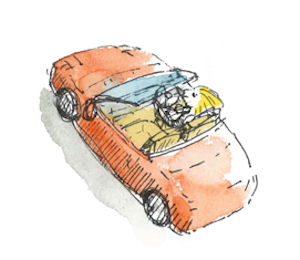 Uncontrolled Air Conditioning and Hybrid Air Conditioning
Air condition only by natural power/energy is what Nihon Sekkei call "Uncontrolled Air Conditioning,". It is not to make the temperature and humidity stay as a setting, and not even homogenize. As it is named, it is not controlled like we usually think. It is an environment by calculated condition with assistance of natural resources. Mostly is said to be felt like a driving a two-seat roadster.
A cace of "Hybrid Air Conditioning":Outside Air Intake, Water-cooling Coils and Bypass
The outside air drawn by the convection induced by the "Solar Chimney" enters a room through a window, and is condensed and dehumidified when it flows through the water-cooling panels in front of the window. The air flows along a corridor and is exhausted from the "Solar Chimney" again.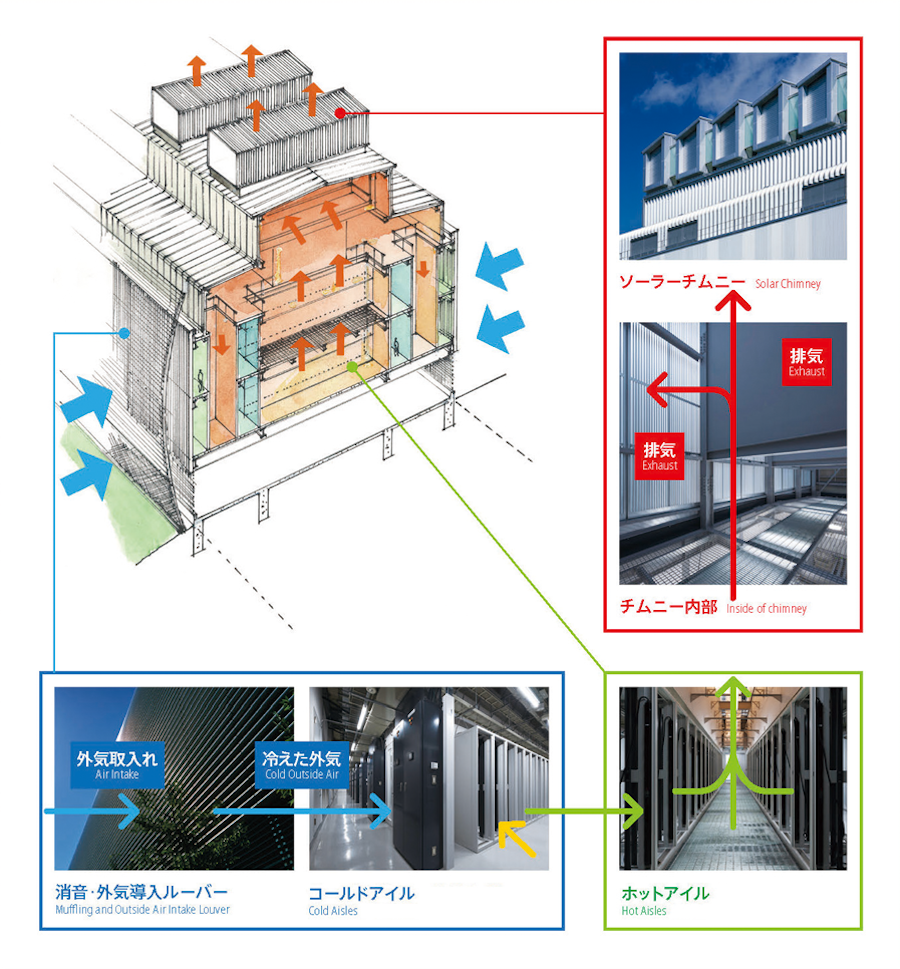 In addition to the above facilities, a returning bypass was built, enabling a dumper to automatically alter the air flow path to exhaust the hot air inside a room or mix it with outside air.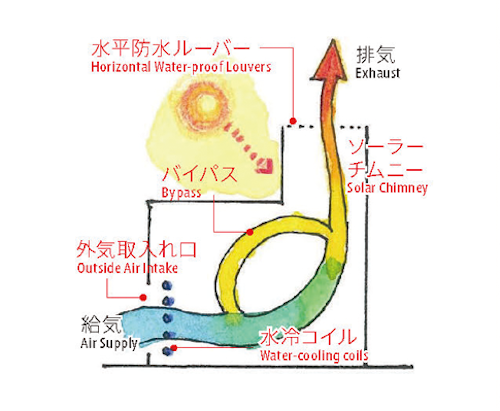 This allows the system to control the temperature and humidity and deal with 83% of the total load with only natural resources in one year.