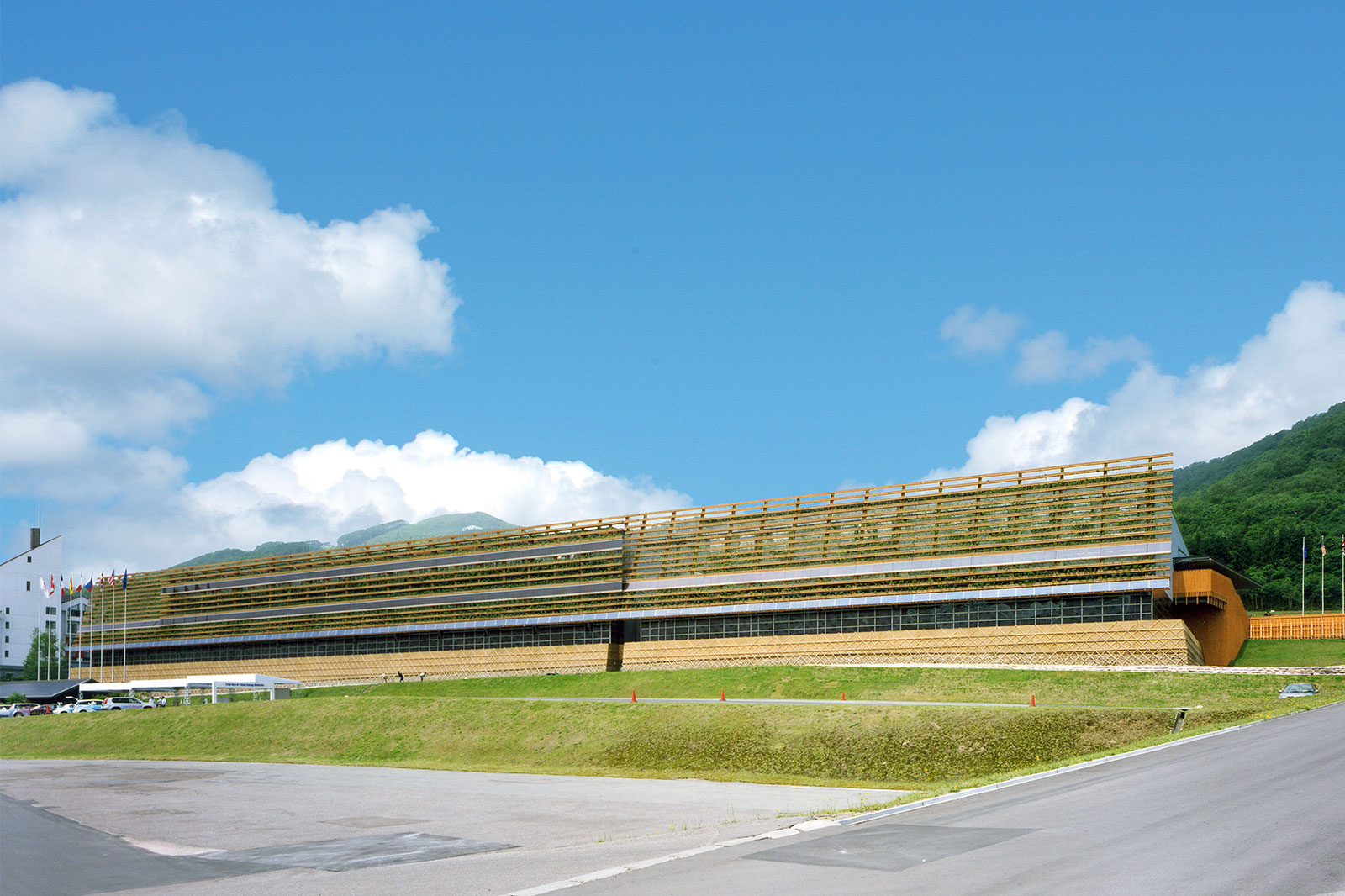 Hokkaido Toyako Summit International Media Center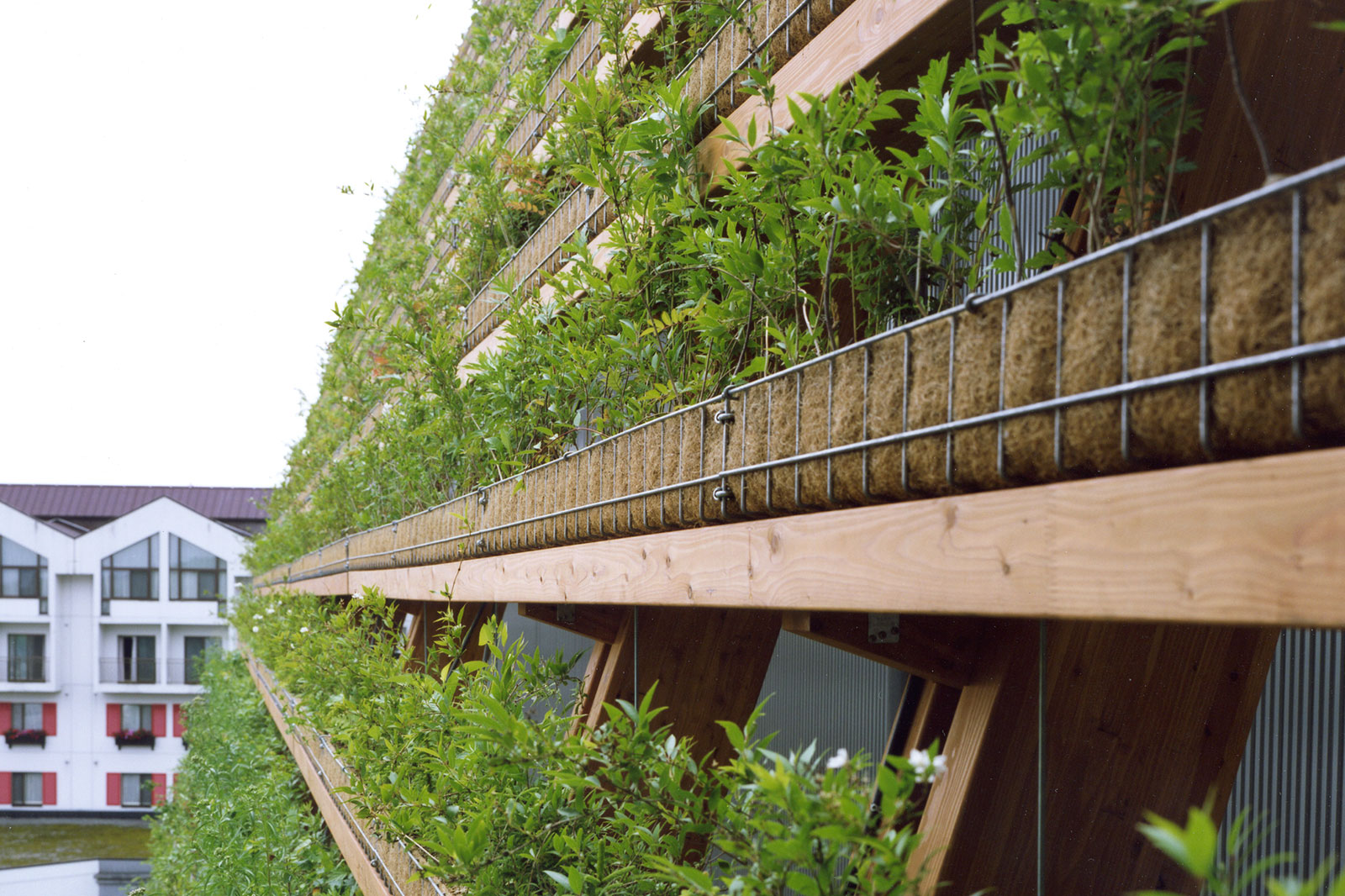 Hokkaido Toyako Summit International Media Center
Hokkaido Toyako Summit International Media Center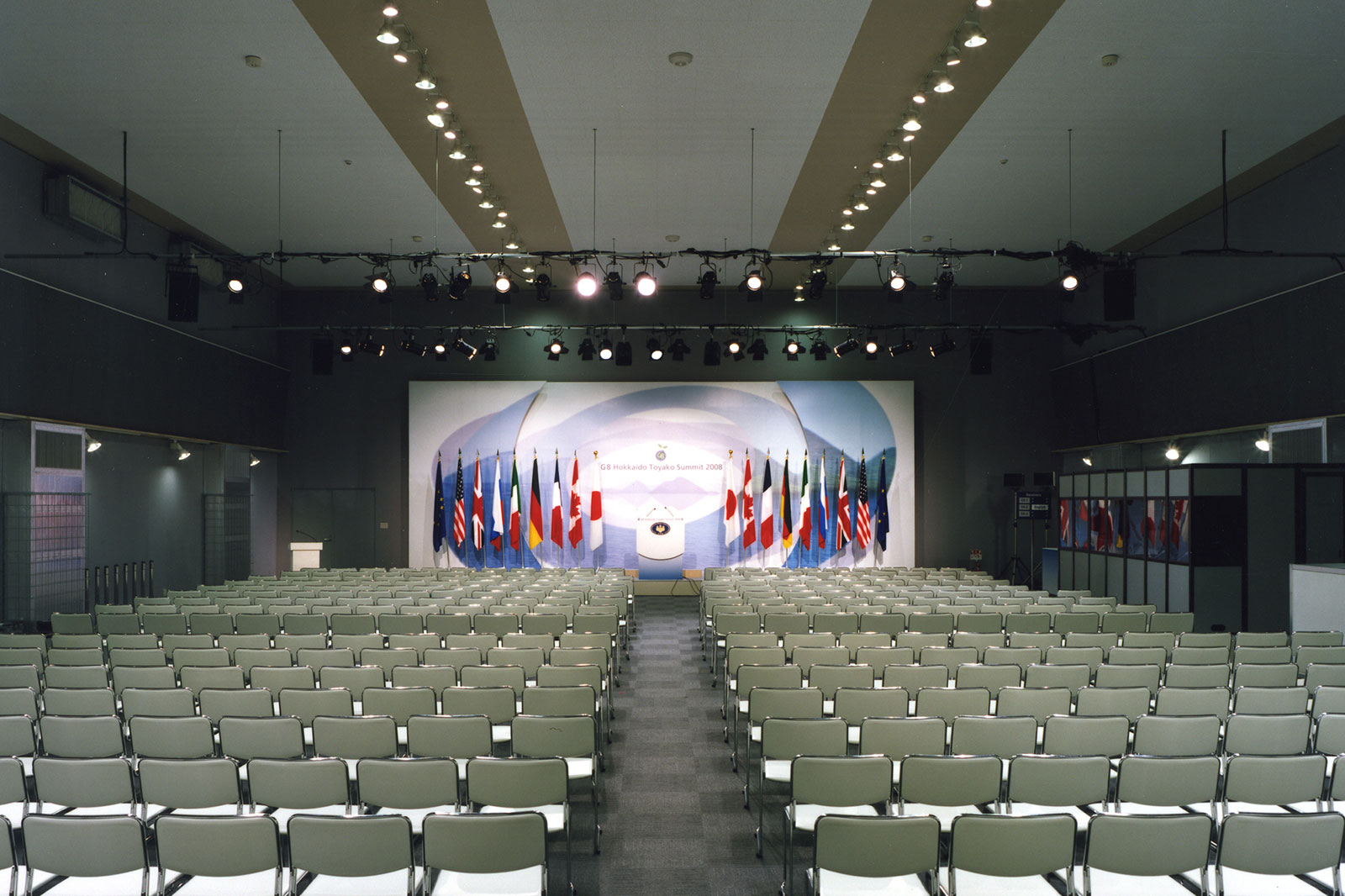 Hokkaido Toyako Summit International Media Center
Hokkaido Toyako Summit International Media Center
The Media center is a temporary facility constructed within the Rusutsu Resort, 20km from the main facilities for the G8 Hokkaido Toyako Summit held in July 2008.The facility was used by over 4000 news correspondents to send their reports overseas and also was the site for Host Country and Foreign Heads of State Press Interview Room.

As the global environment was one of the main themes of the Summit, many environmental technologies such as snow cooling system, wall greenery, natural sunlight and solar power generation were installed as well as careful design to preserve the natural environment of the facility.
the facility was in use for only 2 short months and the reuse and recycling of the materials after it was taken down was a major condition in the selection and design and a recycle ratio of 99% by weight was achieved.
Dismantling was completed by October 2008.
Project Summary
| | |
| --- | --- |
| Project Name | Hokkaido Toyako Summit International Media Center |
| Location | Abuta-gun, Hokkaido, Japan |
| Major Use | Media Center |
| Completion | May 2008 |
| Total Floor Area | 10,692 m² |
| Structure | S |
| Floors | 2F |
| Photo Credit | Takasaki Architectural Photograph Studio |
Awards
2010 Engineering Merit Award
2009 Good Design Award