NISSAN TEST BUILDING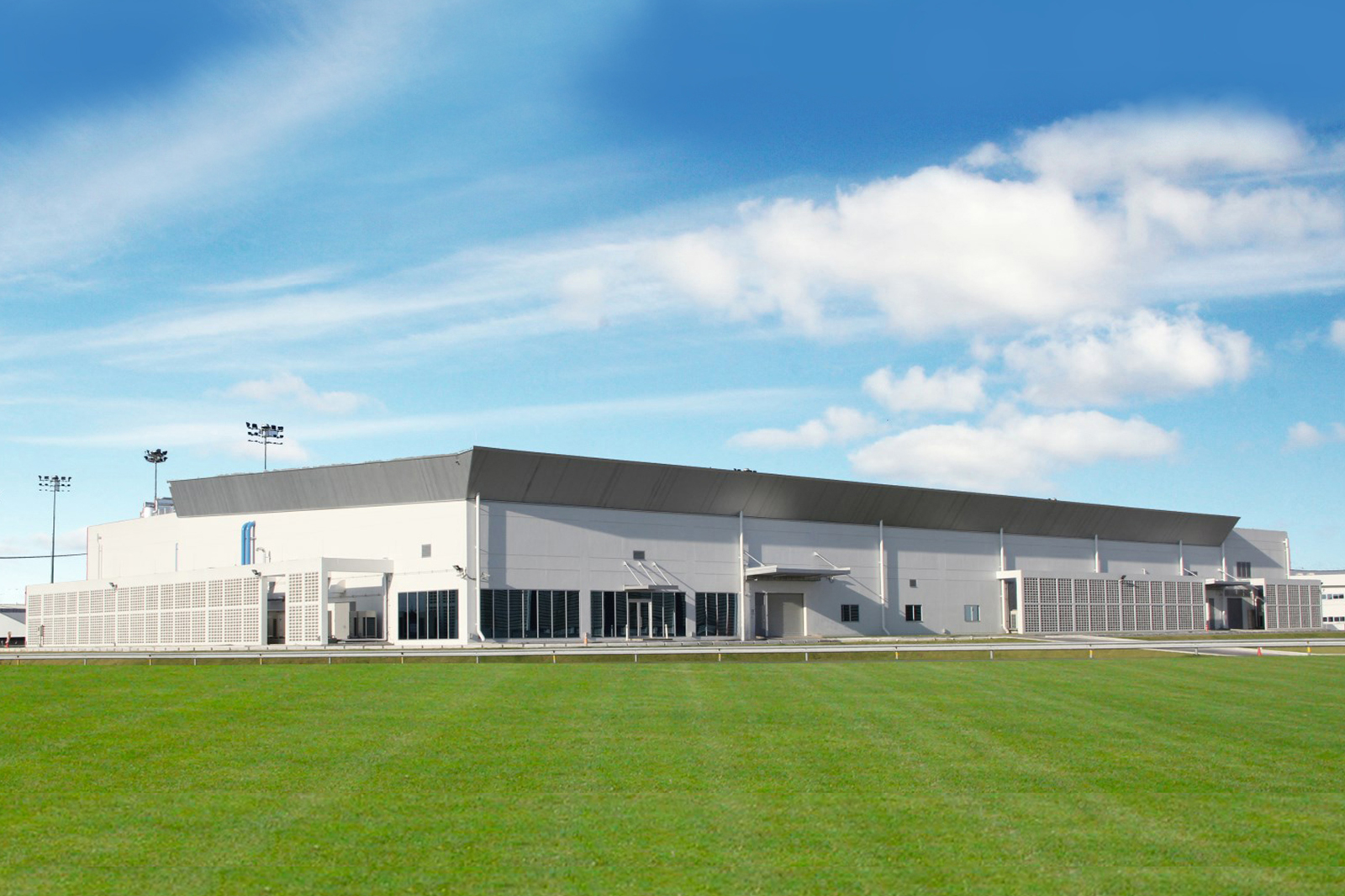 Simple Daring Composition with a RC Frame Enveloped by a Great Steel Roof
Breeze Blocks Hide Exterior A/C Units from View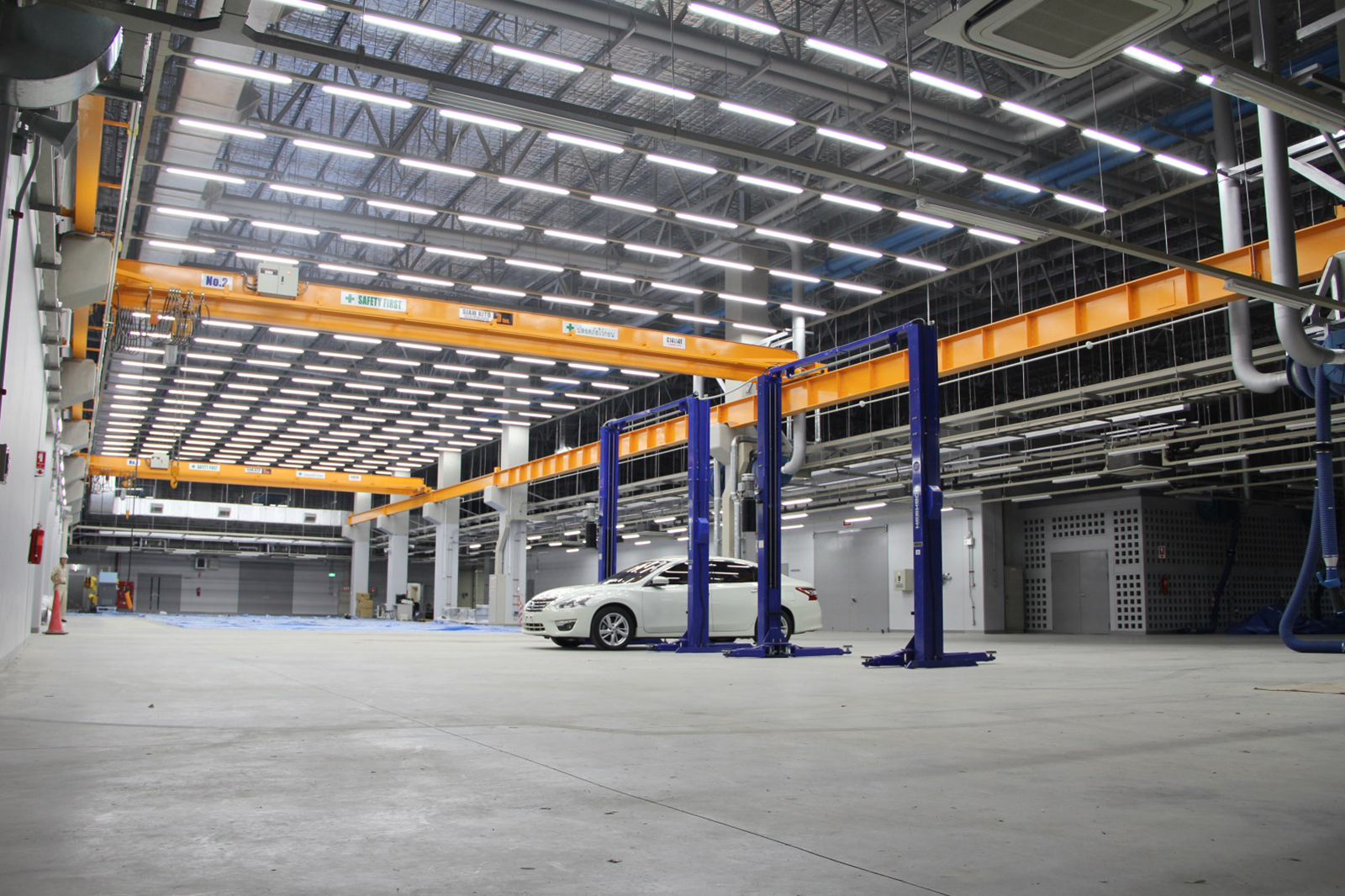 The Large Column Free Central Space with Hoist Crane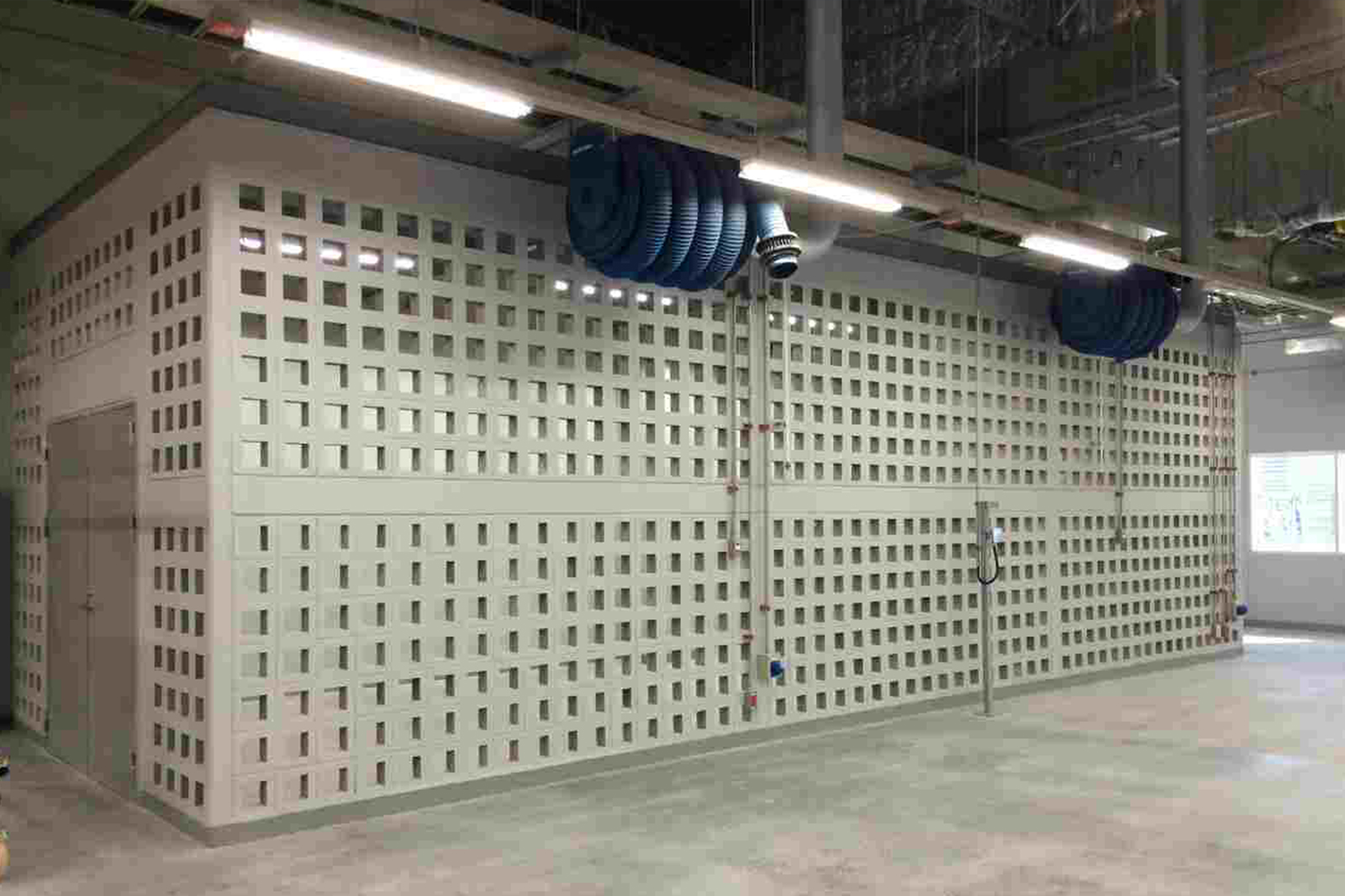 The Stock Room Utilizes Popular Local Materials and Construction Methods
Concept
This is a car development and testing facility located in the suburbs of Bangkok.
A great steel roof structure was designed to span the RC frame structure with its large central space equipped with a hoist crane.
The structural module was dictated by the height and turning radius of the automobiles, creating a dynamic interior at a different scale from normal buildings.
The walls were erected with concrete blocks to fill in the RC structure, using locally available materials and construction for ease of maintenance.
Complex details were avoided resulting in a simple, dynamic composition.

Facts
Client
Nissan Motor Asia Pacific