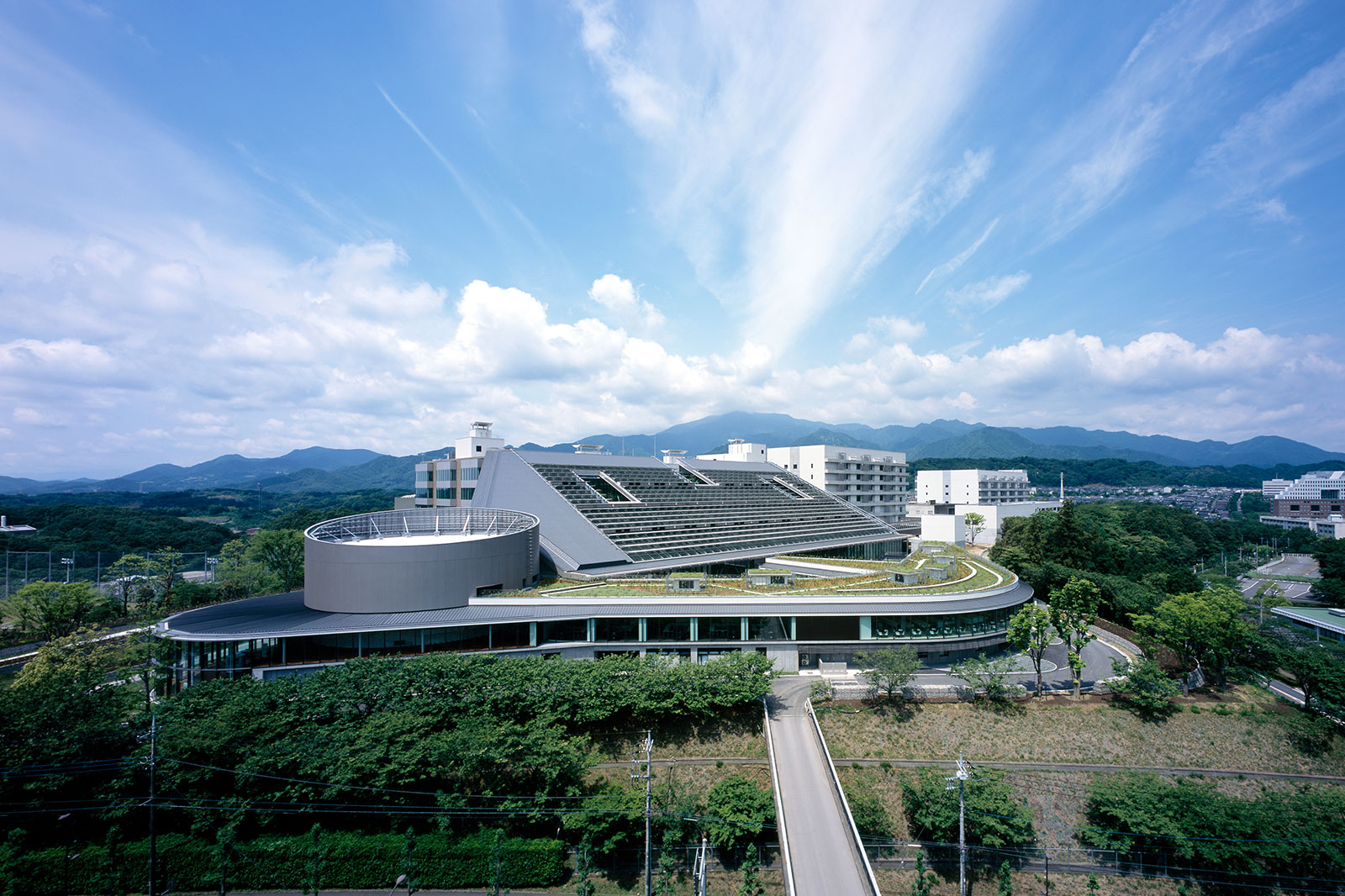 Nissan Advanced Technology Center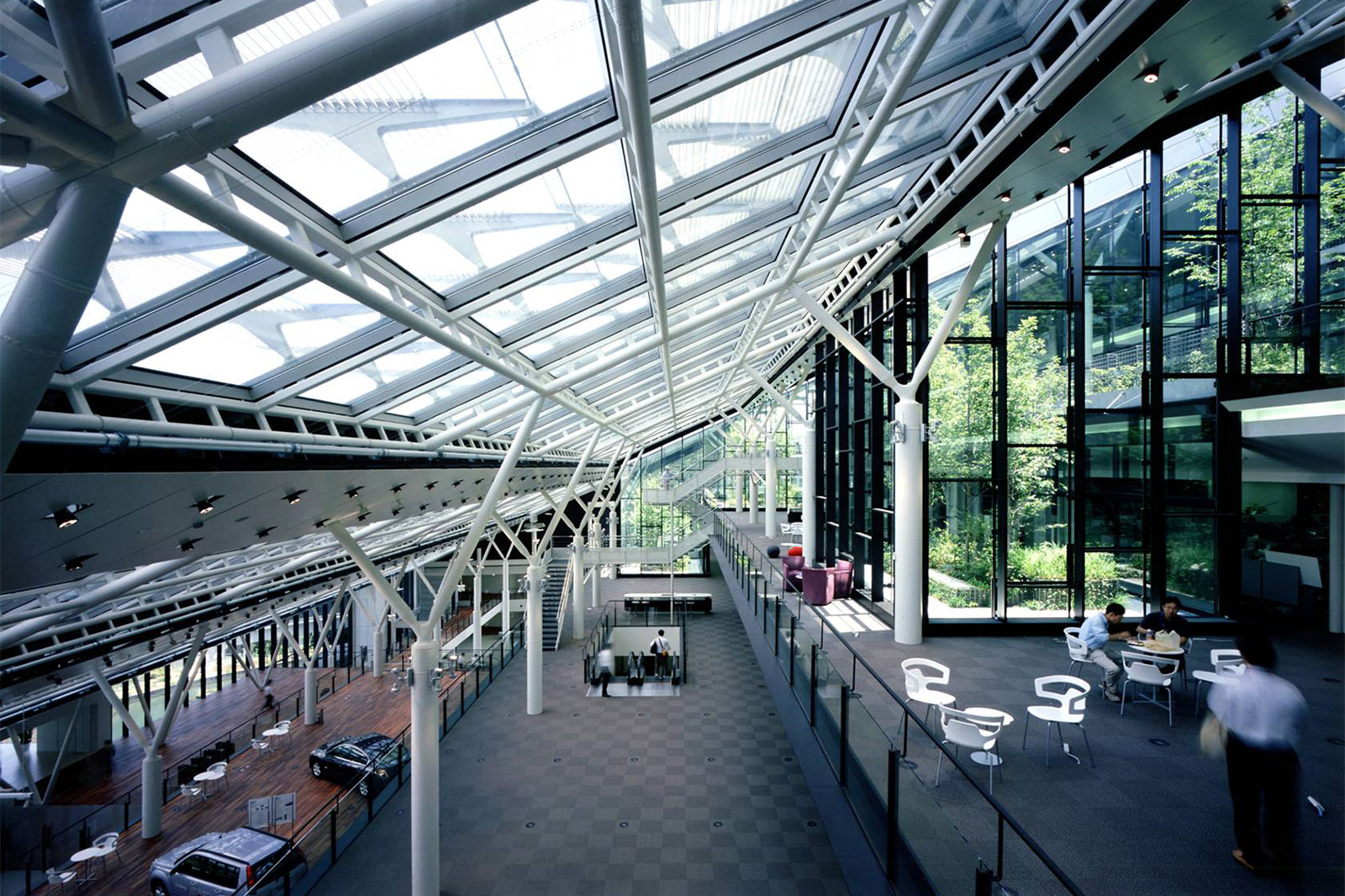 Nissan Advanced Technology Center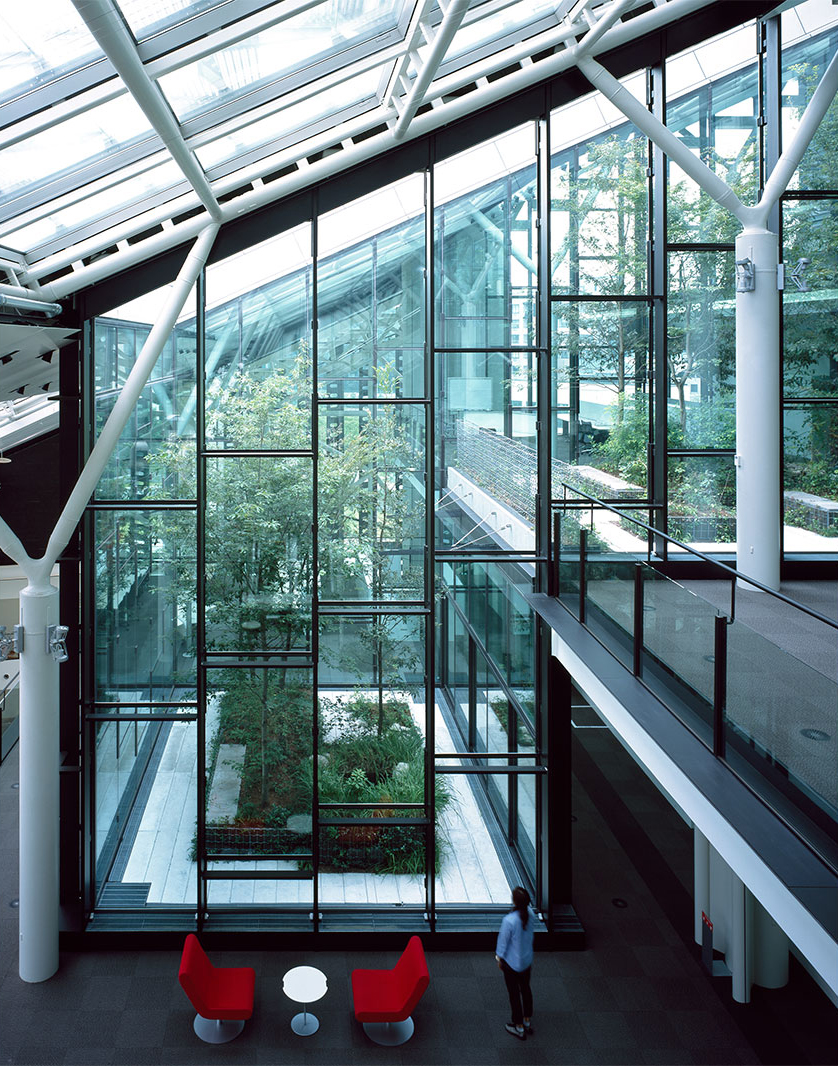 Nissan Advanced Technology Center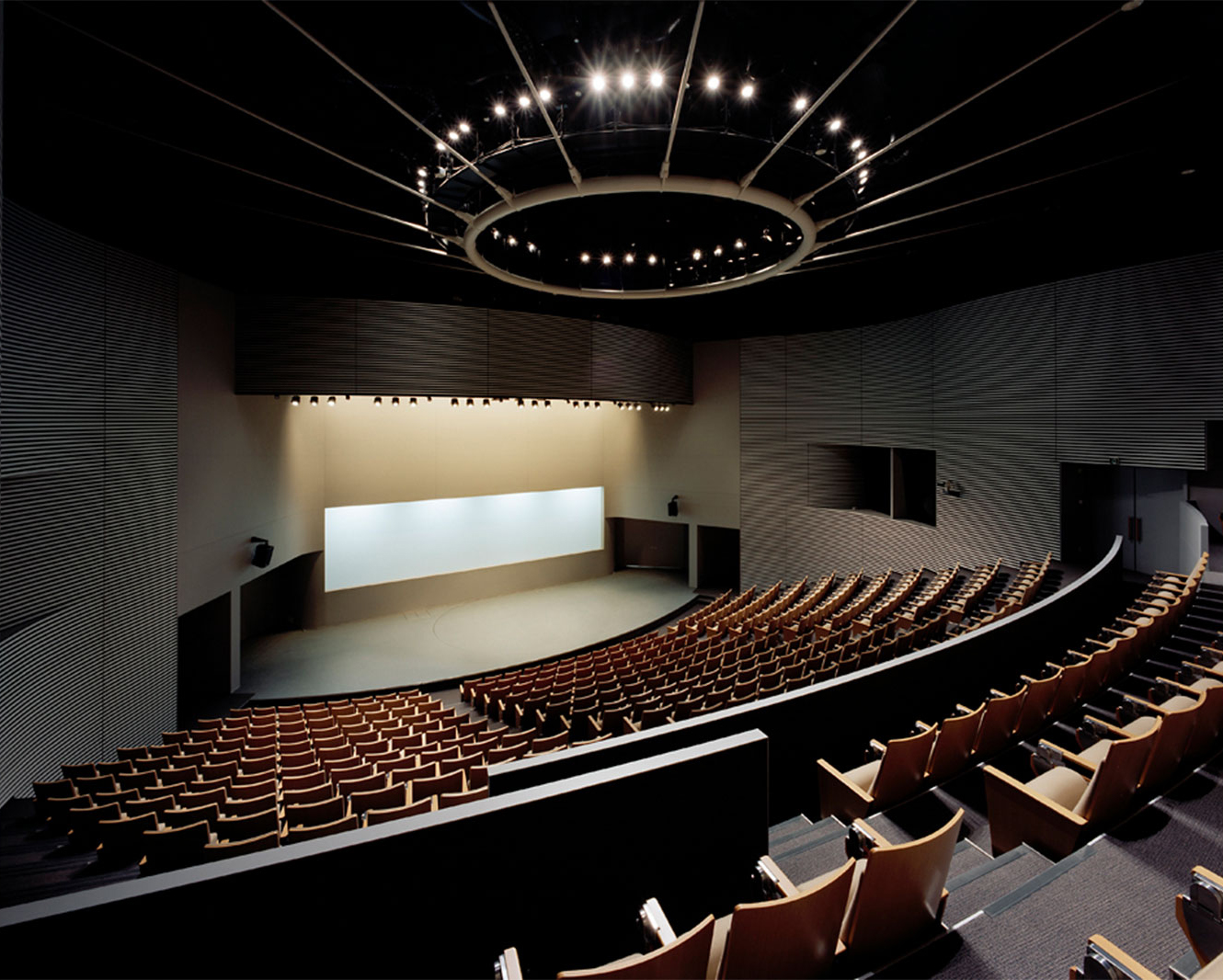 Nissan Advanced Technology Center
Nissan Advanced Technology Center
Nissan Advanced Technology Development Center breaks with traditional ideas of what a research & development office should be and presents the innovative "Stepped Work Place" concept.
The Stepped Work Place roofed in glass is full of natural incentives to invigorate the mind and promote creative thinking, with spaces to encourage the informal communications that are so important to research and development.
Seismic isolation structure, sunlight blinds integrated into the roof glazing, floor diffuser A/C system for the efficient climate control of the multilevel spaces, cool heat pit, light catalytic roof washing system and solar chimneys are key technological advances that make this open architecture possible.
Project Summary
| | |
| --- | --- |
| Project Name | Nissan Advanced Technology Center |
| Location | Atsugi-shi, Kanagawa, Japan |
| Major Use | Office |
| Completion | May. 2007 |
| Total Floor Area | 69,471 ㎡ |
| Structure | S, RC |
| Floors | 7F 1BF |
| Photo Credit | FOTOTECA |
Awards
2010 Roof, walls, special greening technology Competition Award
2010 Environmental and Equipment Design Award
2010 the Society of Heating, Air-Conditioning and Sanitary Engineers of Japan Award
2010 Sustainable Architecture Award
2009 BCS Award
2009 Tokyo Architecture Award
2008 International Illumination Design Award (Award of Merit)
2008 Eco Build Award
2008 The Best of New Office Award
2008 JIA Environmental Architecture Award
2008 The Japan Society of Seismic Isolation Award
2007 Good Design Award
2007 Kanagawa Architecture Concours Award