Nagasaki Prefectural Art Museum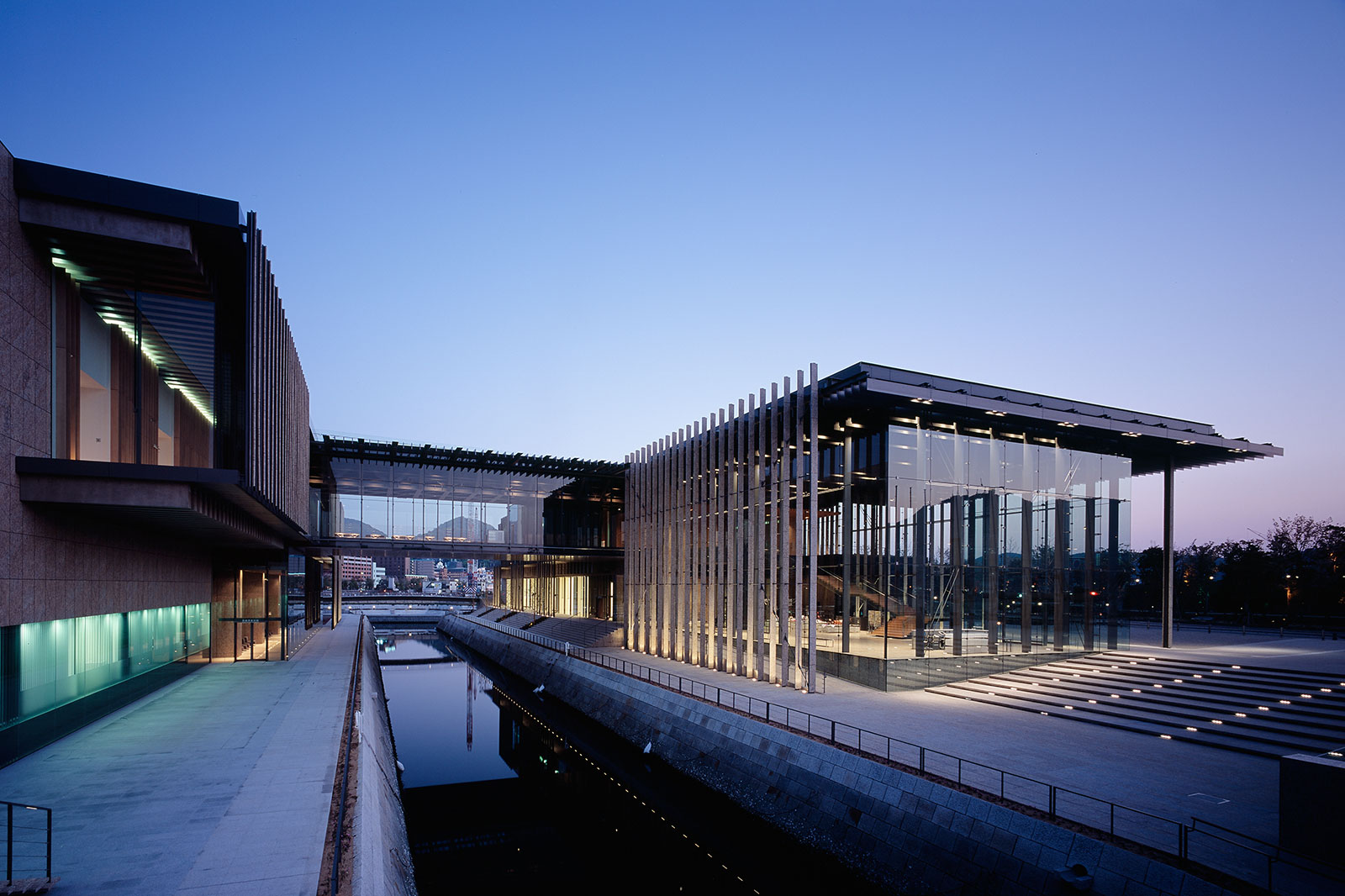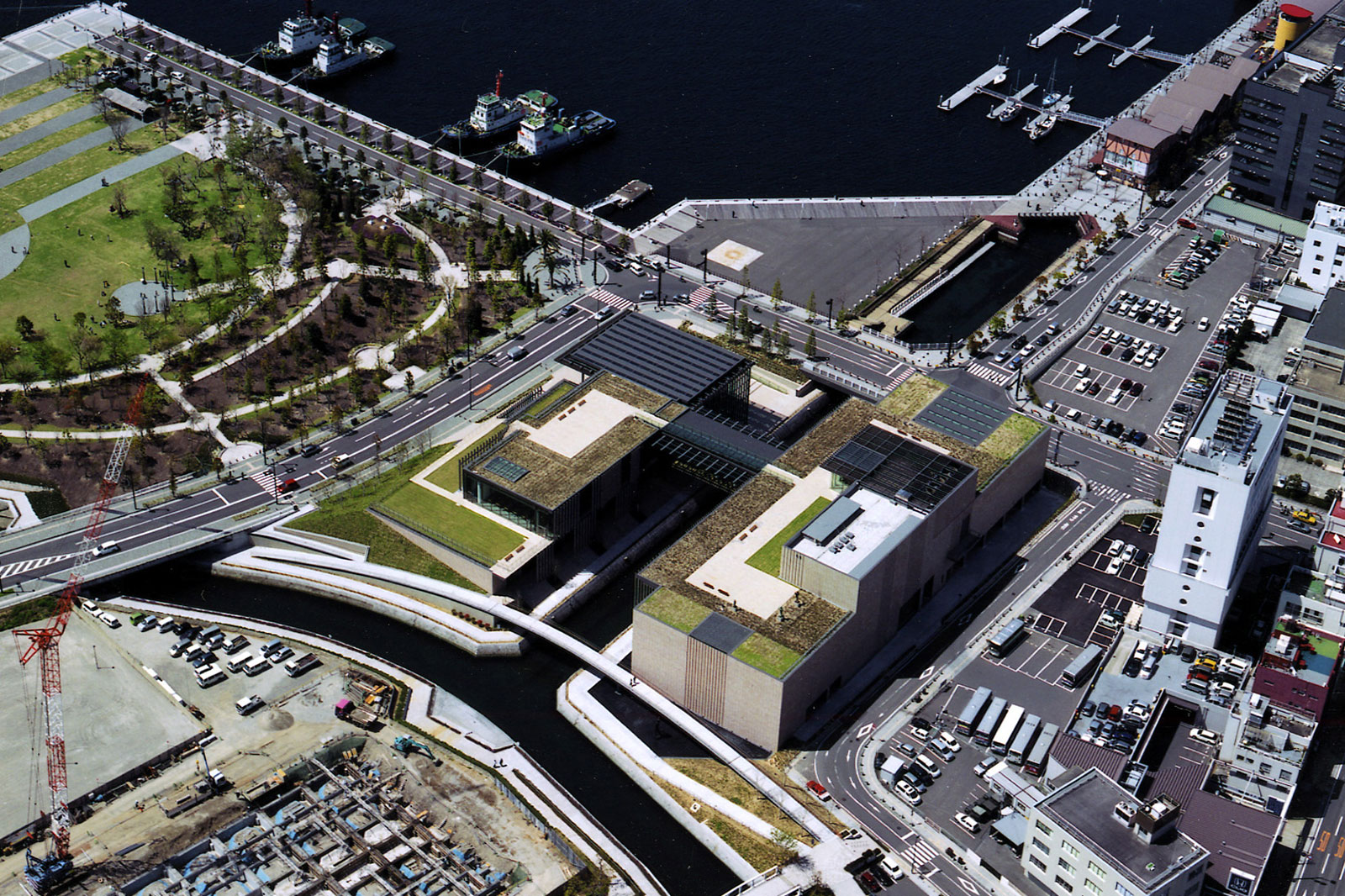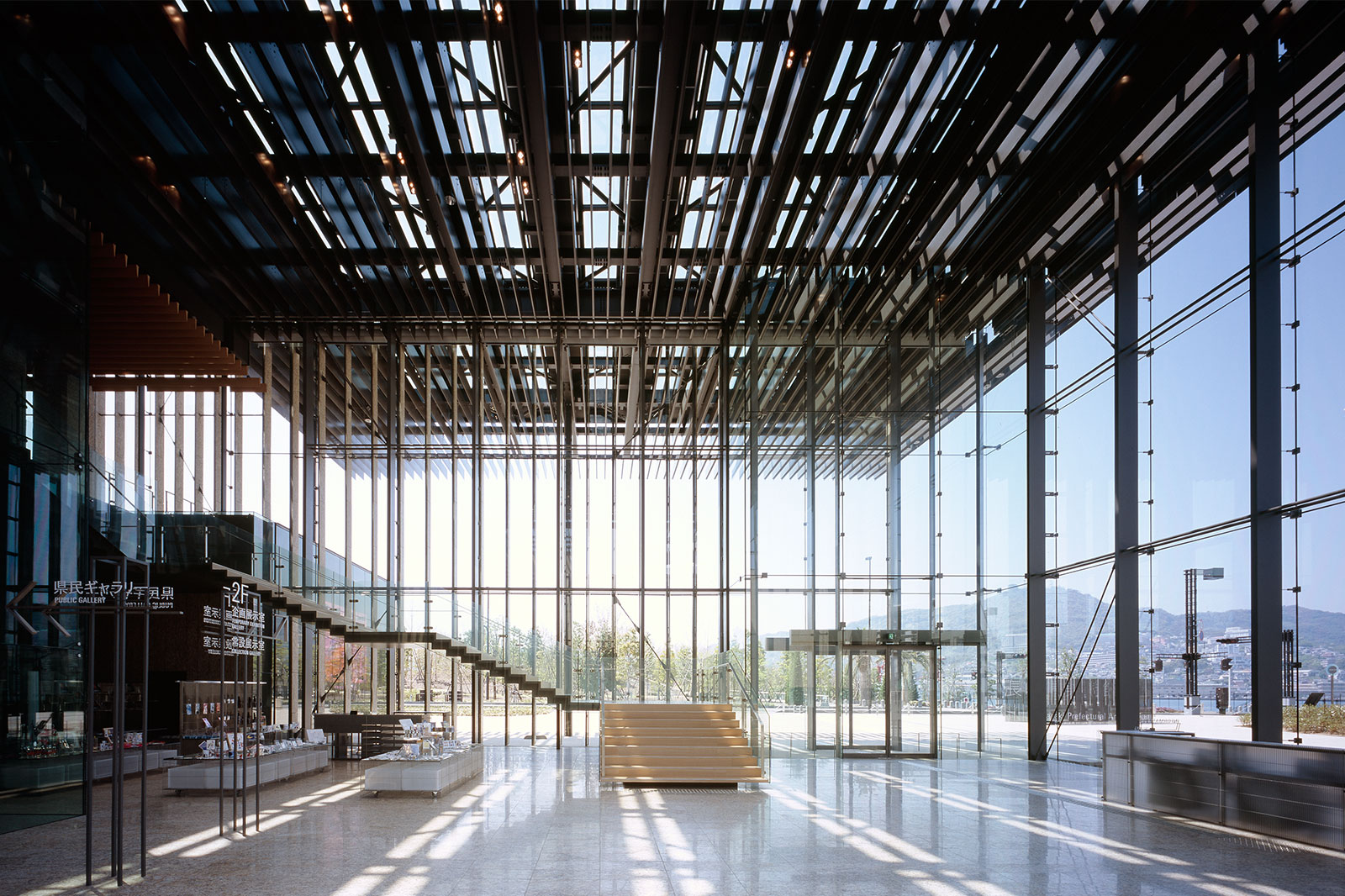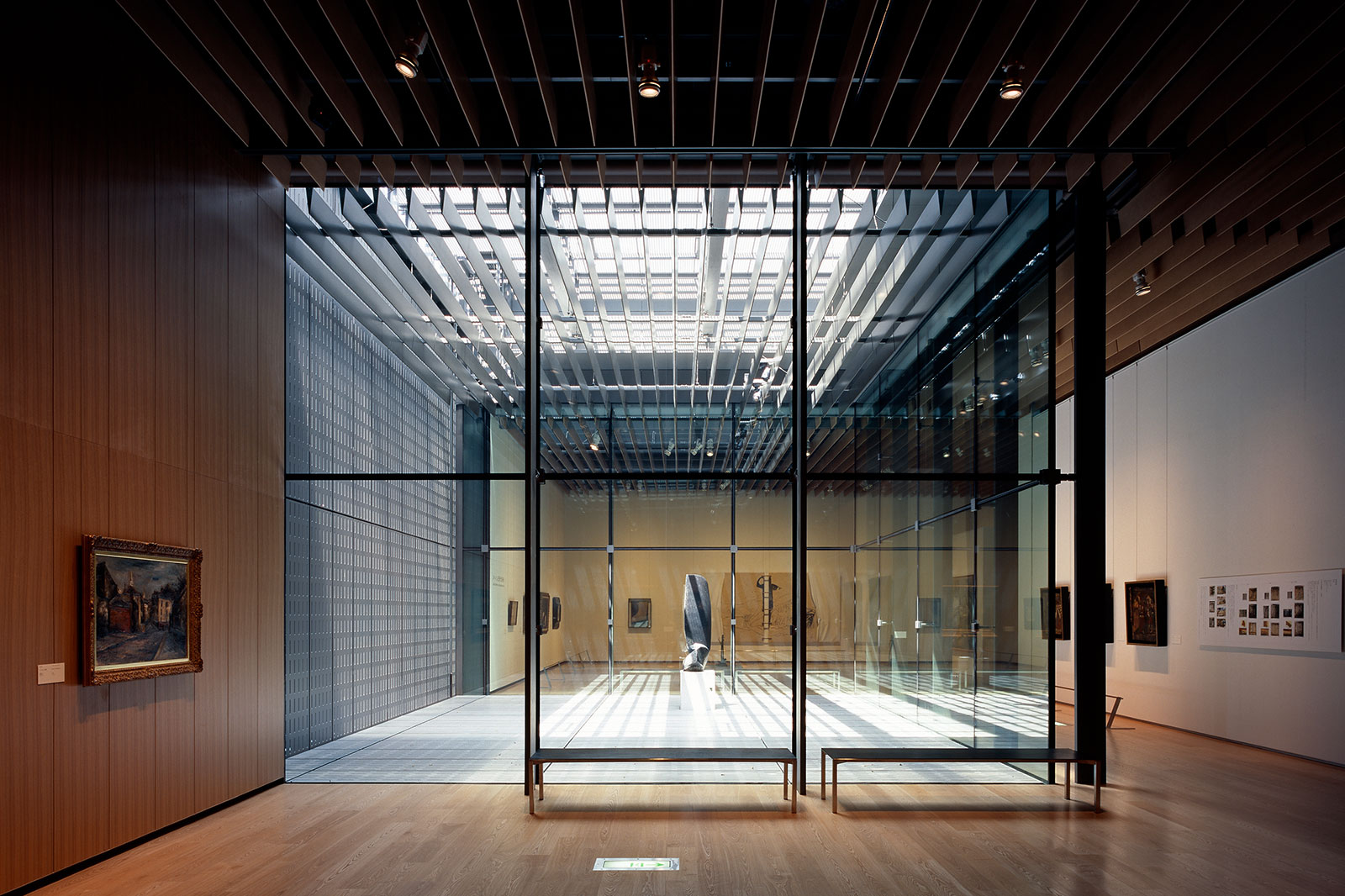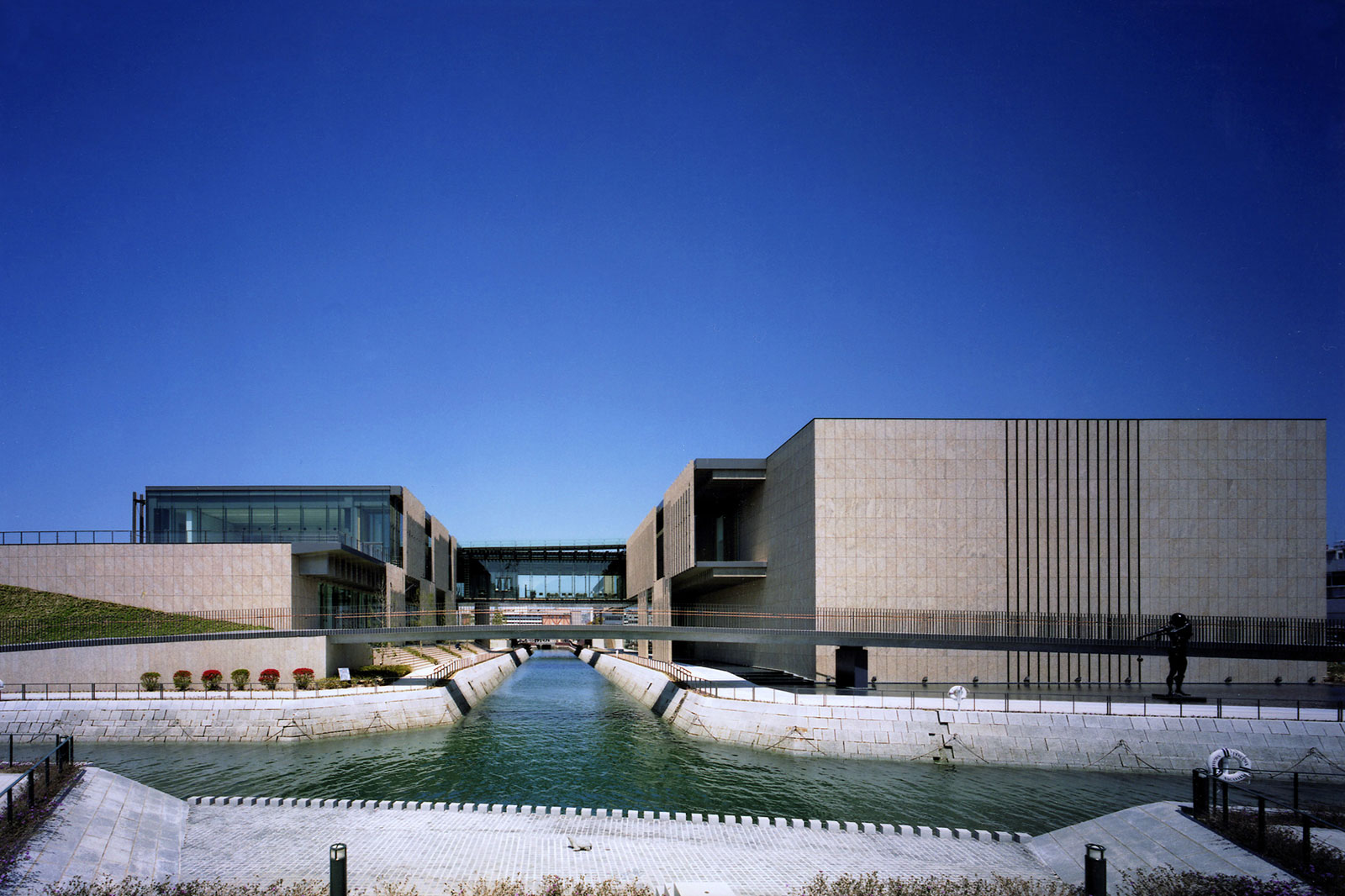 Concept
Was built in the inner area of Deijima district as the face of Nagasaki prefecture, and was designed as a unique example in the world where a museum is placed in a canal and surrounded by a lush green park.
The site is divided by the canal from east to west and the 'Gallery building' is located in the west side. The significant part in the design is in its dynamic composition where two buildings are tied by 'a corridor in the bridge'.
The building roof is connected to the roof garden and there is a plan to place various works of the famous sculptor Naoki Tominaga (living in Nagasaki) in different parts of the green roof.
Facts
Client
Nagasaki Prefectural Government
Location
Nagasaki-shi, Nagasaki, Japan
Notes
Design Partner/Kengo Kuma and associates
Photo Credit
SS Kyushu
DAICI ANO/FWD INC.
Awards
2010 Architecture Kyushu Award
2007 Annual Architectural Design Commendation of AIJ
2007 JIA Award
2006 Good Lighting Award
2006 Pre-stressed Concrete Engineering Association Award
2006 International Illumination Design Award
2006 CS Design Award
2006 BCS Award
2006 Japan Federation of Architects & Building Engineers Associations Award
2006 SDA Award
2005 Marble Architectural Awards
2005 Good Design Award
2005 Nagasaki Cityscape Award
2005 Landscape Lighting Awards