Kawasaki-shi Fujiko・F・Fujio Museum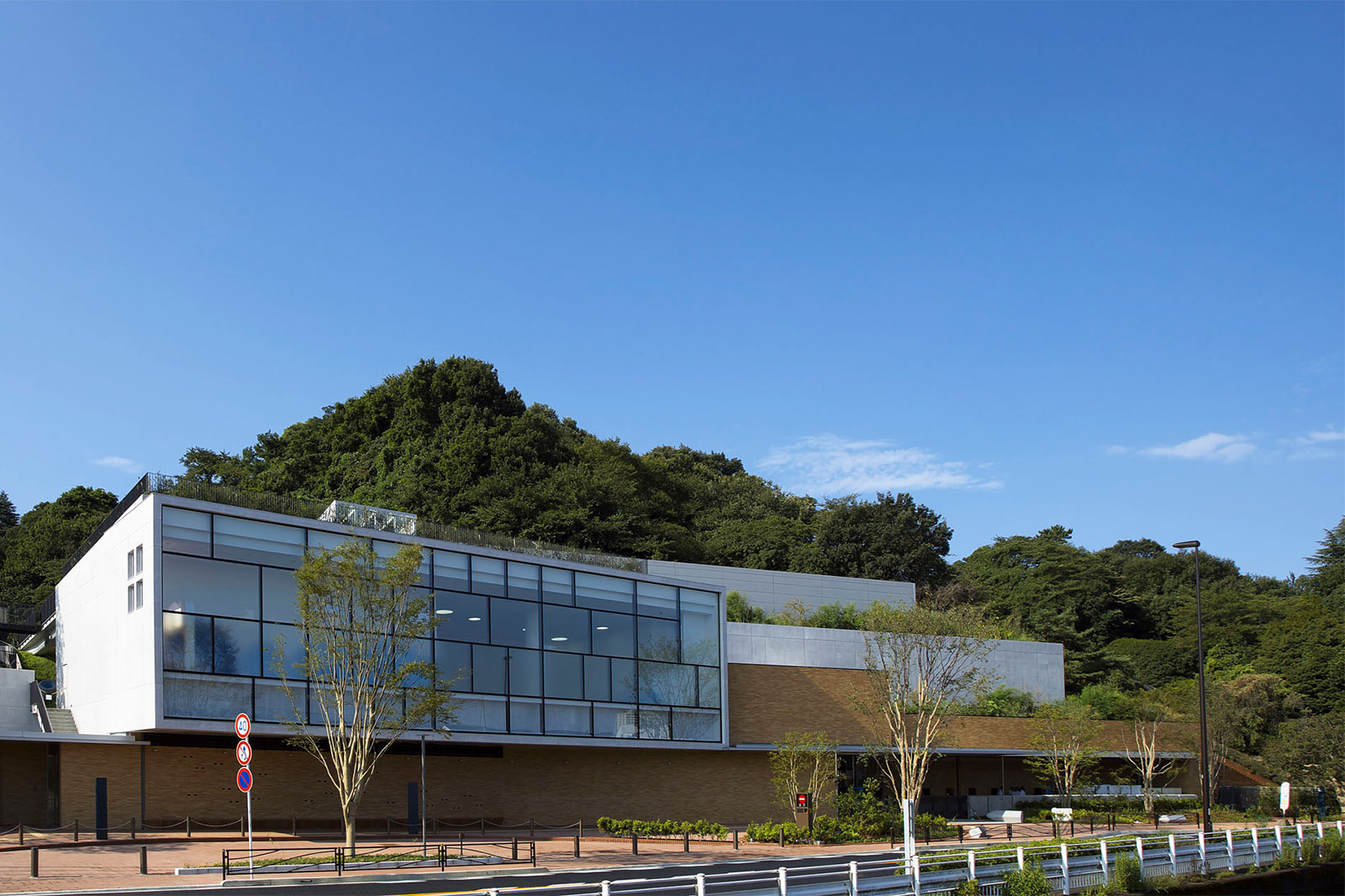 exterior view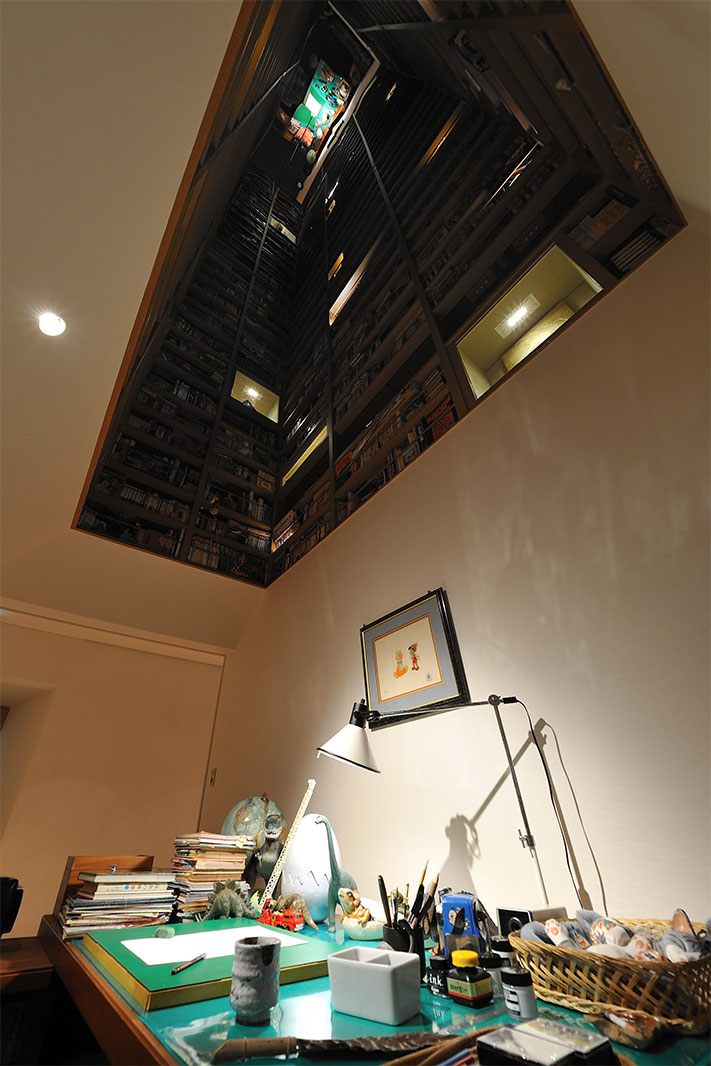 Maestro's Room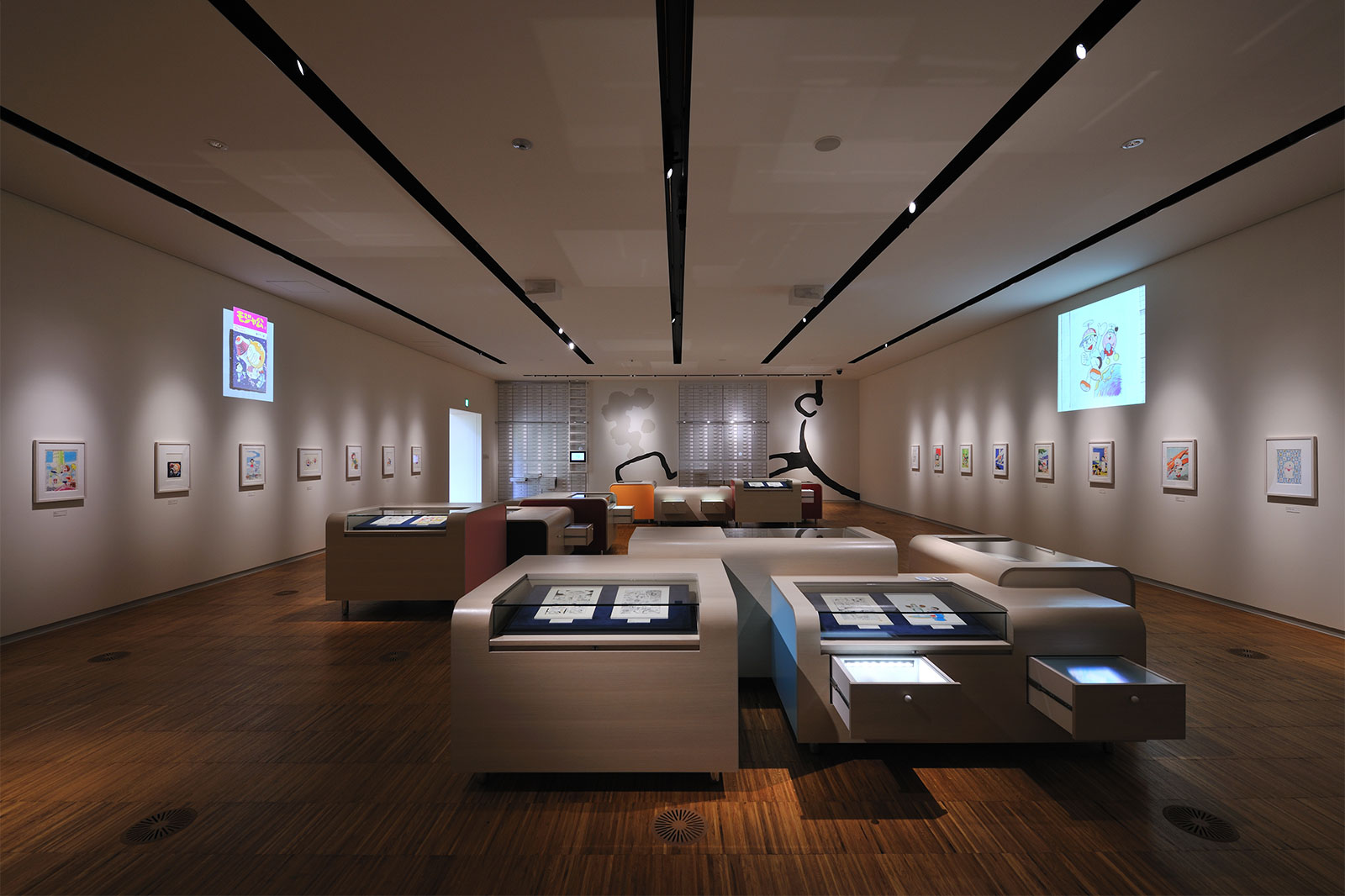 Exhibition Room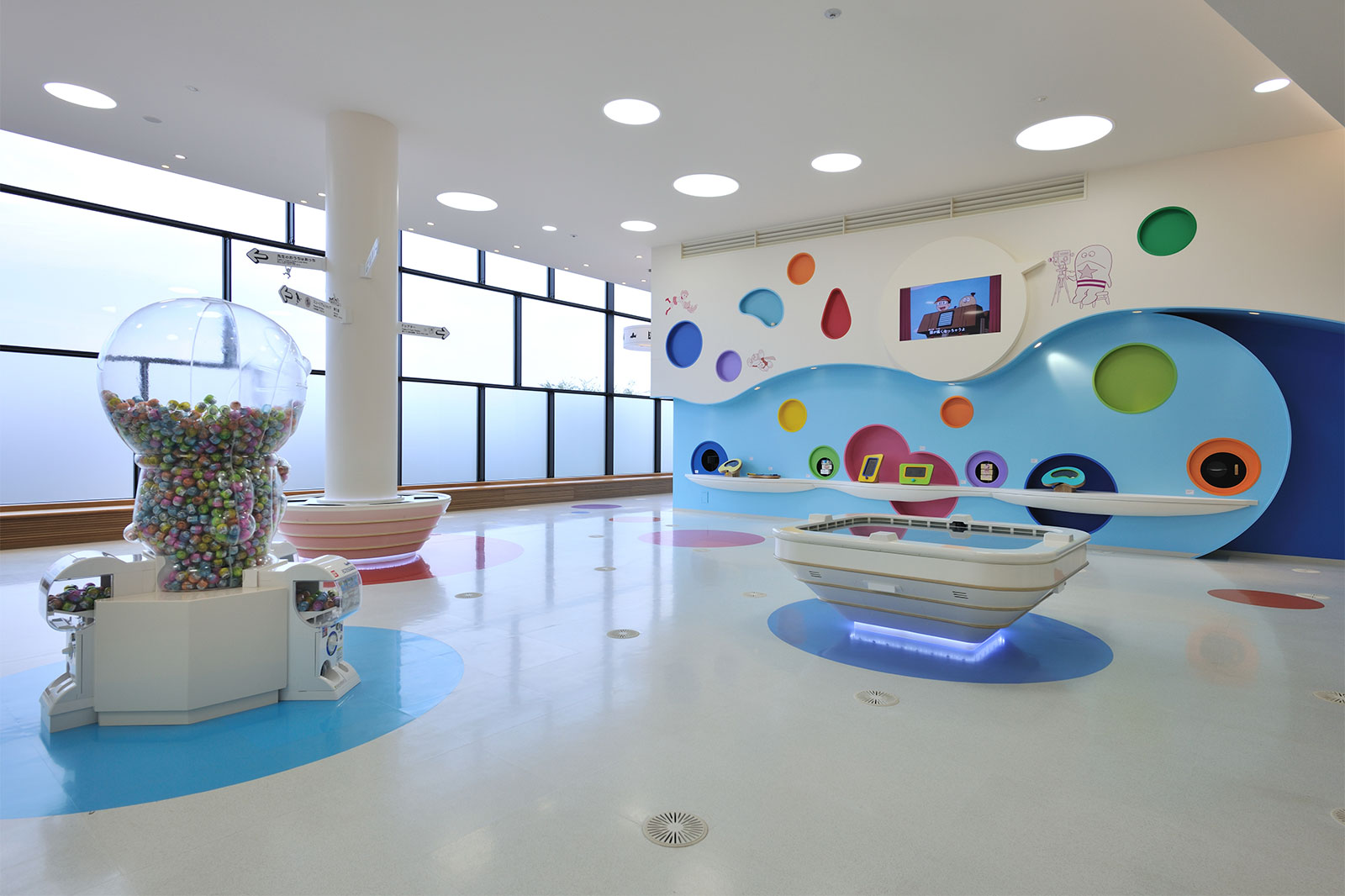 "Everybody's Room", a space to experience the characters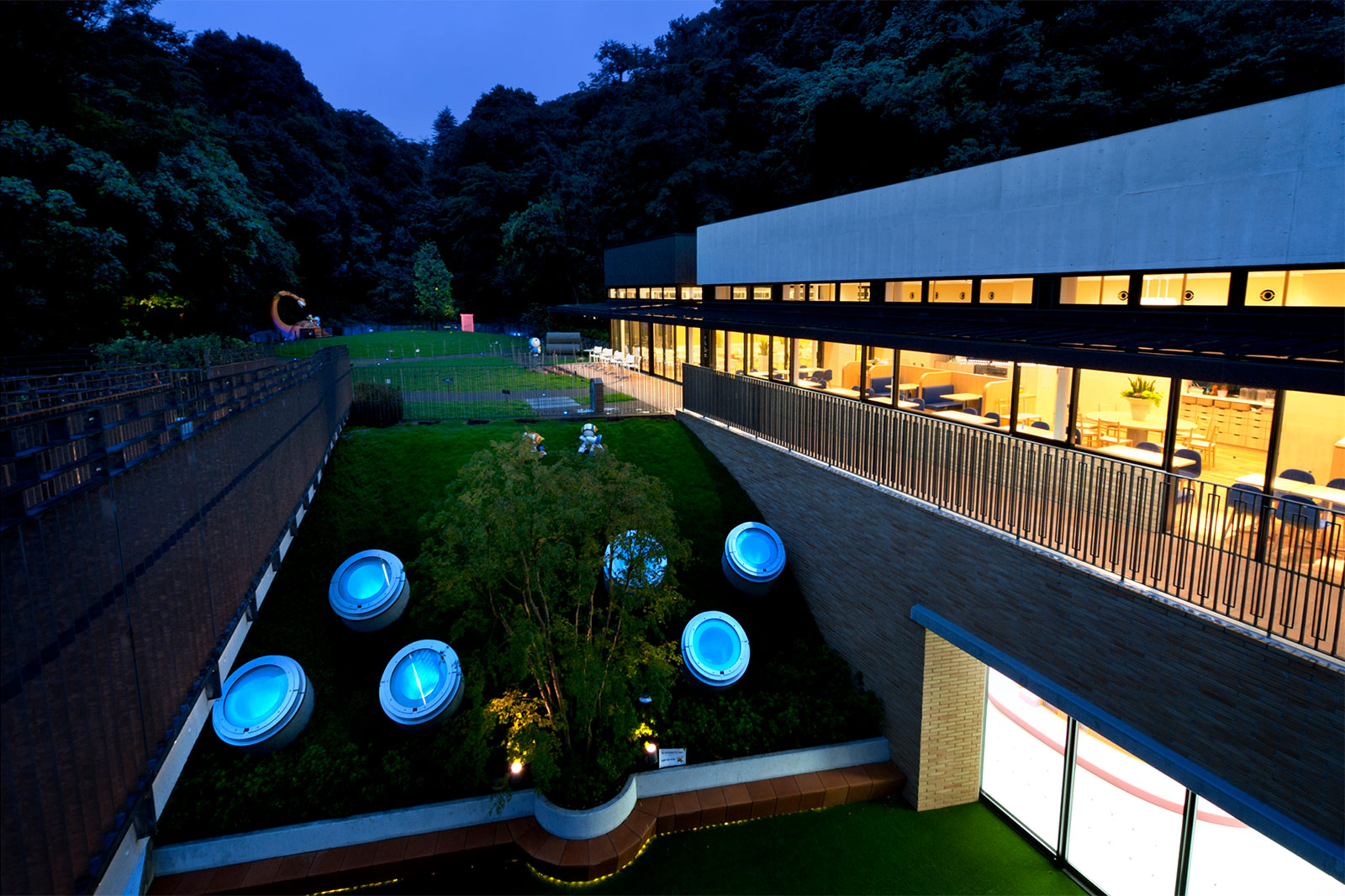 "Museum Café" & "Harappa" enclosed in wealthy nature
Concept
The museum exhibits the art world and message of Fujiko. F. Fujio, a Manga artist who lived in Tama-ku, Kawasaki, to people of all generations through his original drawings and other artifacts.
The museum is at the foot of Ikuta Ryokuchi Park, which forms a part of the Tama Hills Region. The building preserves the original contours of the site continued on to roof gardens to enhance its rich natural environment.
The Fujiko's beloved desk and large book collection are exhibited in the Maestro's Room at the center of the museum. In the Exhibition Room many precious originals by Fujiko during his long career are exhibited, A Manga Corner, a theater showing original short films and cafe round out the museum. The surrounding green can be felt everywhere in the museum.
Environmental technology, including cool tube air conditioning and extensive use of natural ventilation help to reduce its environmental load.
Facts
Project Name
Kawasaki-shi Fujiko・F・Fujio Museum
Location
2-8-1, Nagao, Tama-ku, Kawasaki-shi, Kanagawa, Japan
Photo Credit
Fujiko Pro
Hattori Studio
Susumu Koshimizu
Awards
2013 Kanagawa Architecture Concours Award
2012 Good Lighting Award
2012 Energy-Efficient Lighting Design Award
2012 Kids Design Award