Nintendo Corporate Headquarters Development Center
General View from approach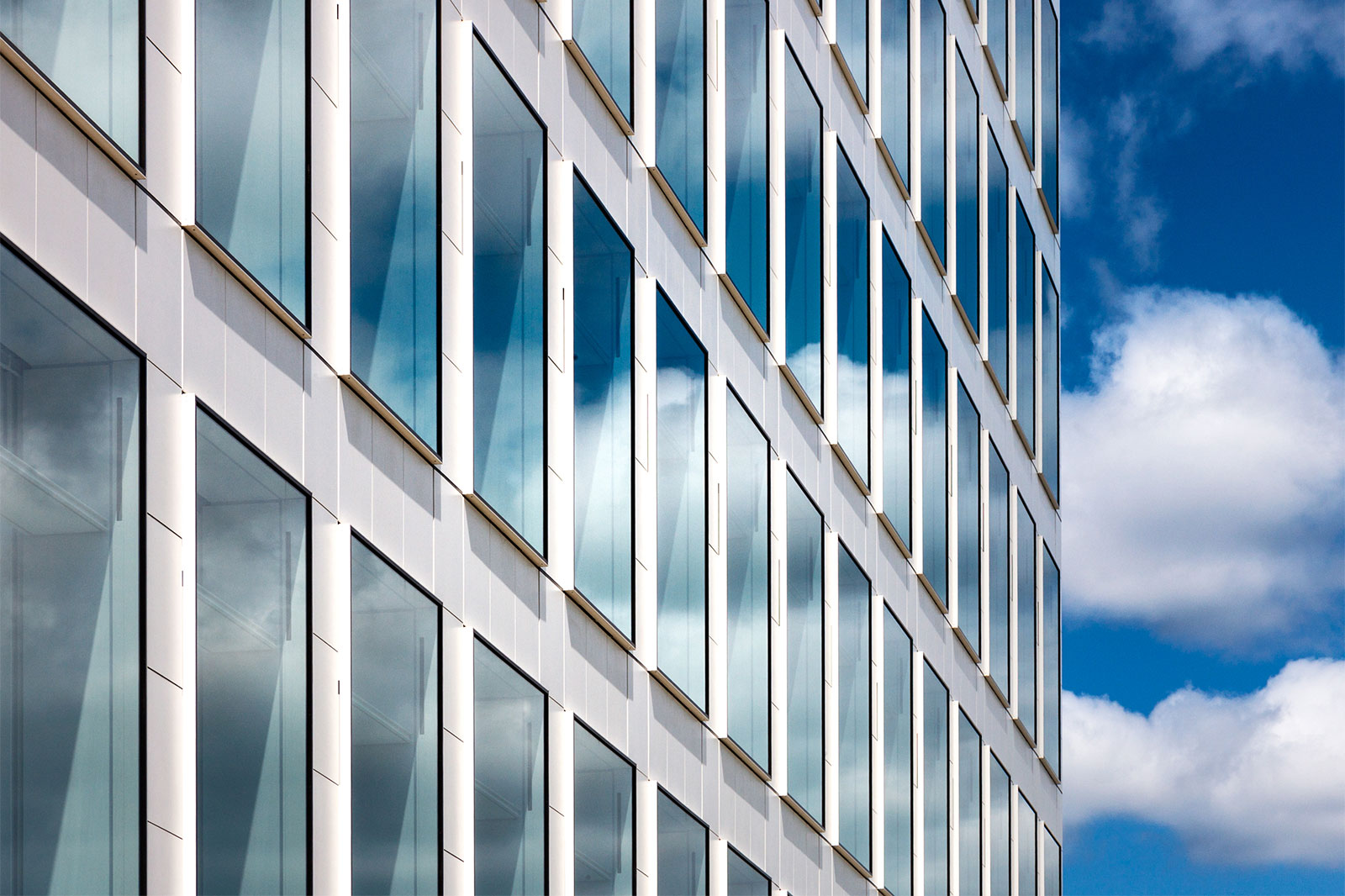 The Façade has both lightness and depth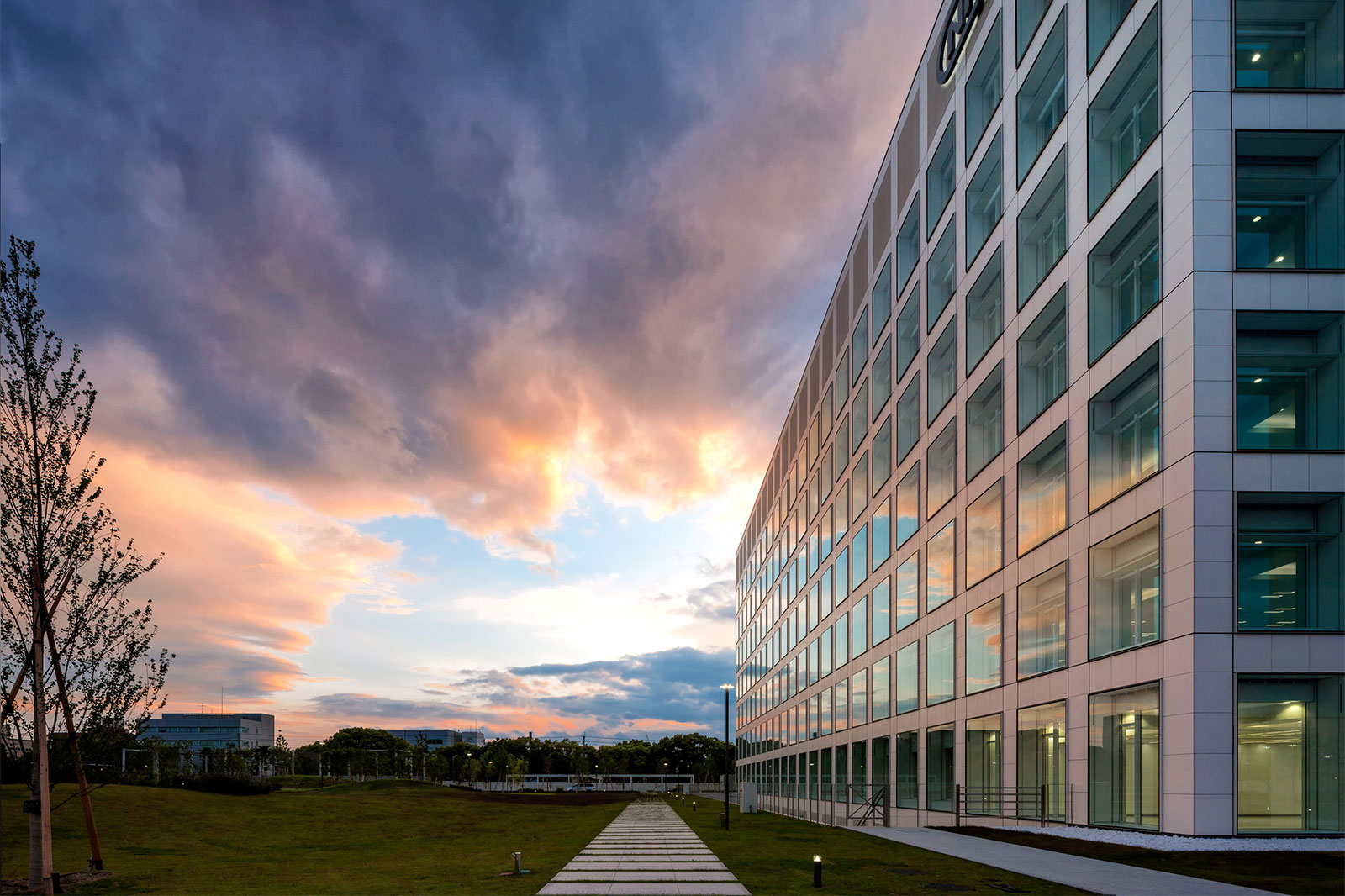 Evening view from the front garden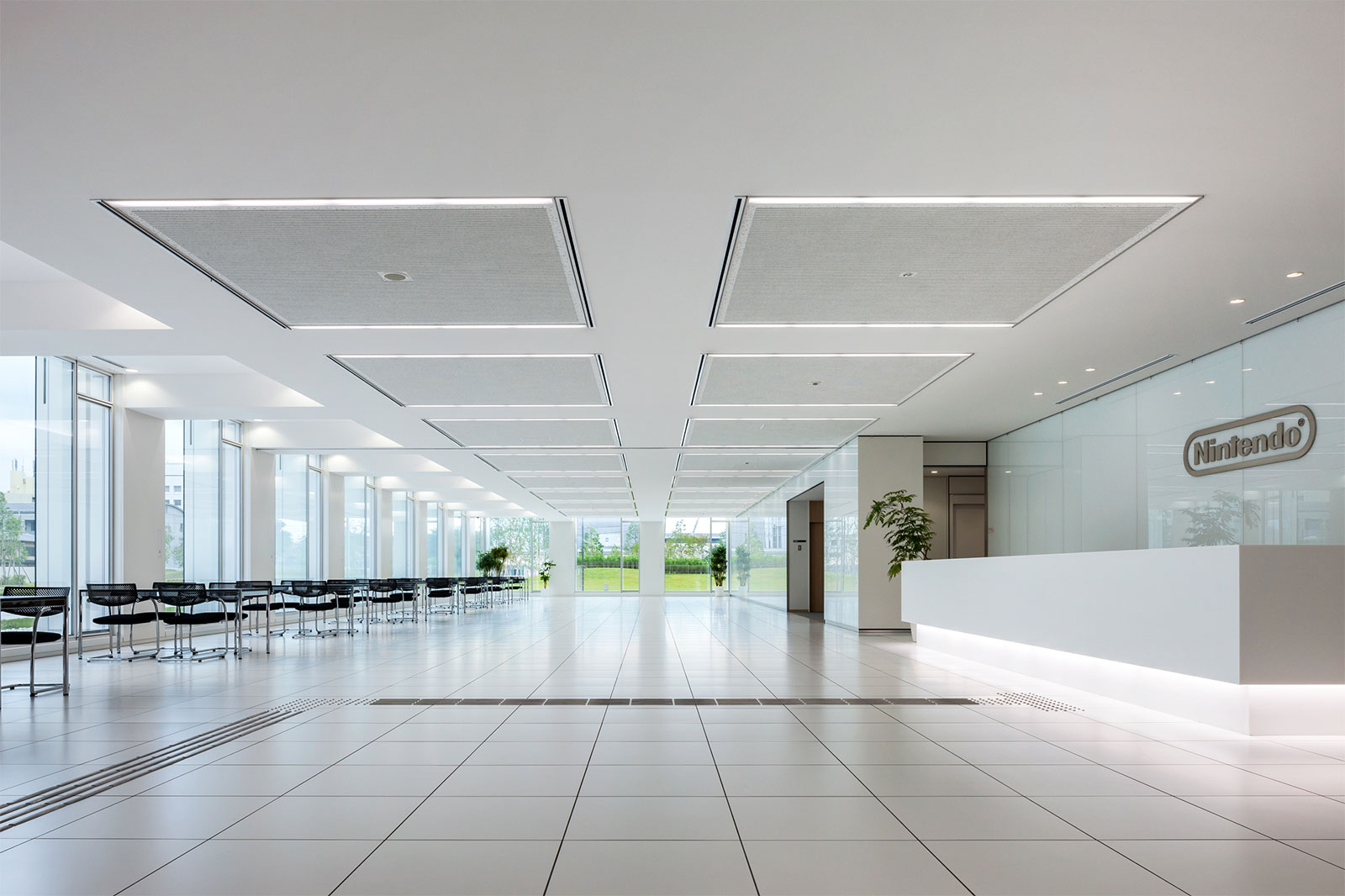 Entrance Lobby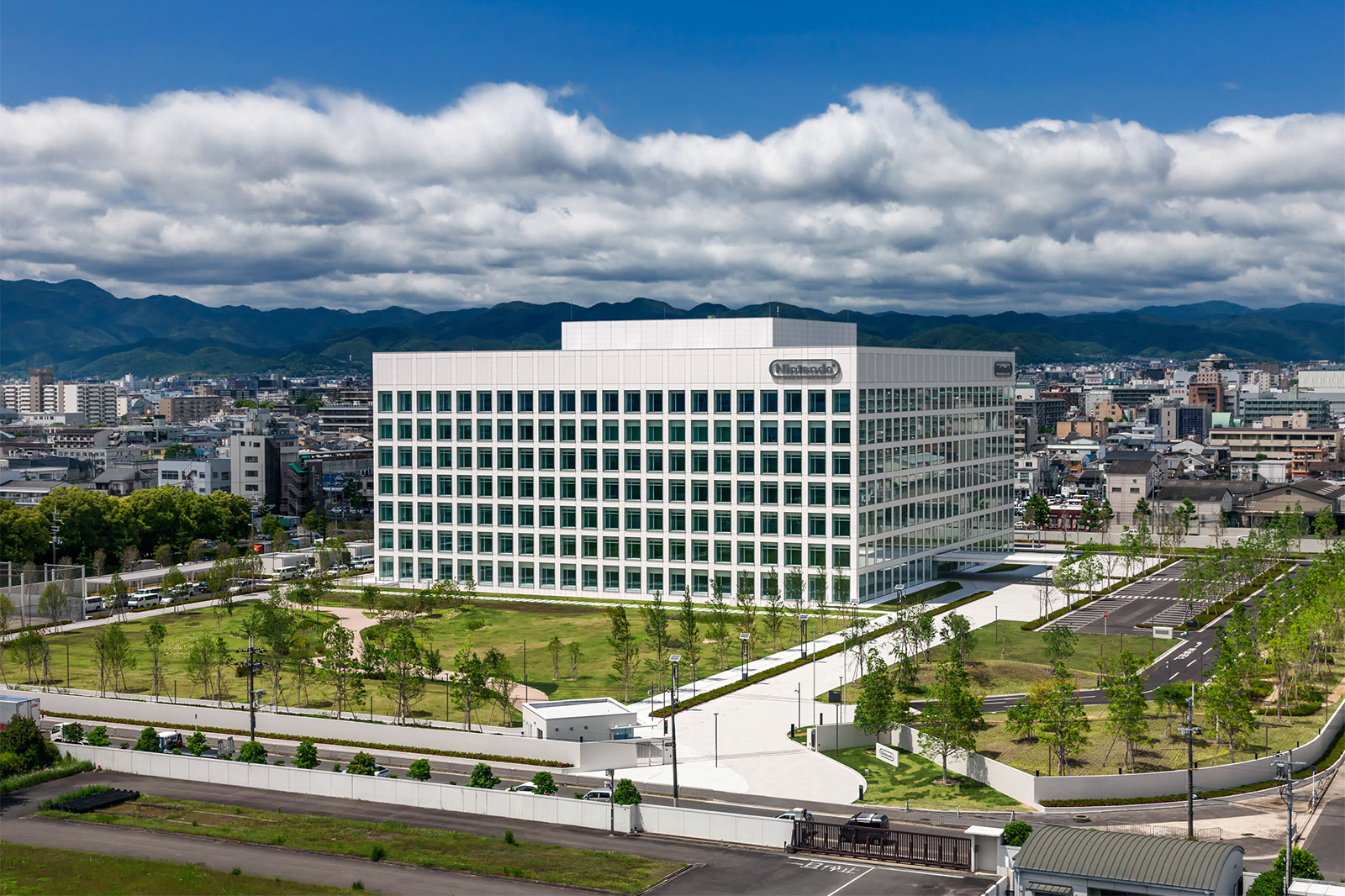 Environment creation with luxuriant green
Concept
Nintendo Corporate Headquarters Development Building is designed to collect the various research and development teams under one roof to increase operational efficiency. It is designed in a simple but deep style to balance with the nearby headquarters building for scenic effect.

Environmental technologies such as natural ventilated double skin glazing, solar panels, heat storage type heating system, Free Cooling, floor mounted A/C diffusers and LED lighting are employed to create a pleasant but environmentally sound workplace which has received the Kyoto CASBEE Class S certification.
the buildings are concentrated in the north west sector within the huge 4 ha site to retain large open areas in the south and east. approximately 50% of the landscaped area is planted to provide enrich the neighboring environment.
the south side has an open area roughly equal in size to the building footprint. the space is a relaxation area for workers and also provides a deep and impressive approach from the entrance.
Facts
Project Name
Nintendo Corporate Headquarters Development Center
Structure
SRC, S
Base Seismic Isolation
Photo Credit
Kawasumi・Kobayashi Kenji Photograph Office
Awards
2014 Miyako Environment-conscious Architecture Award