Todoroki Athletics Stadium Main Stand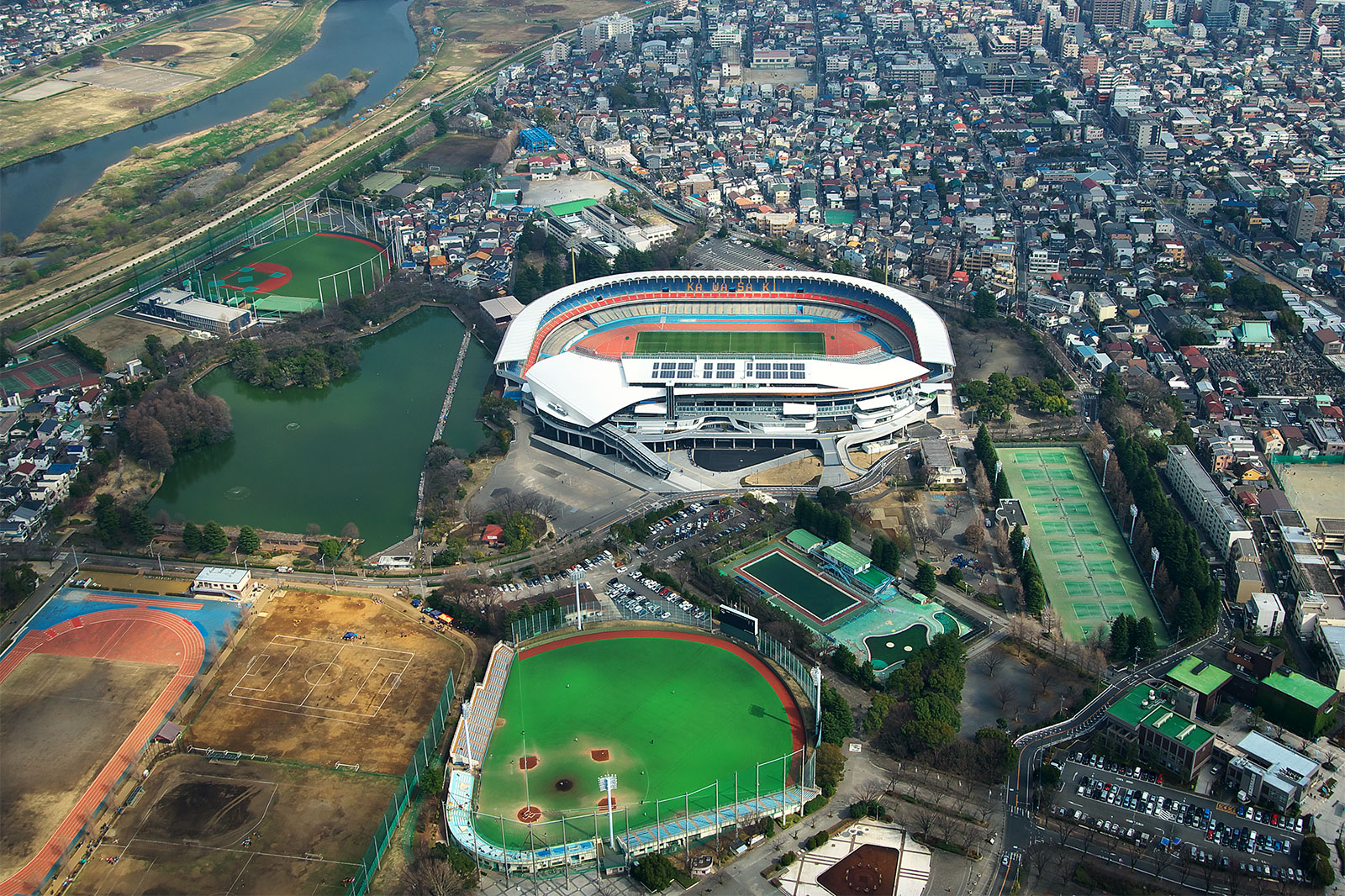 Todoroki Athletics Stadium is located in the Todoroki Green Park
The reconstructed Main Stand is in front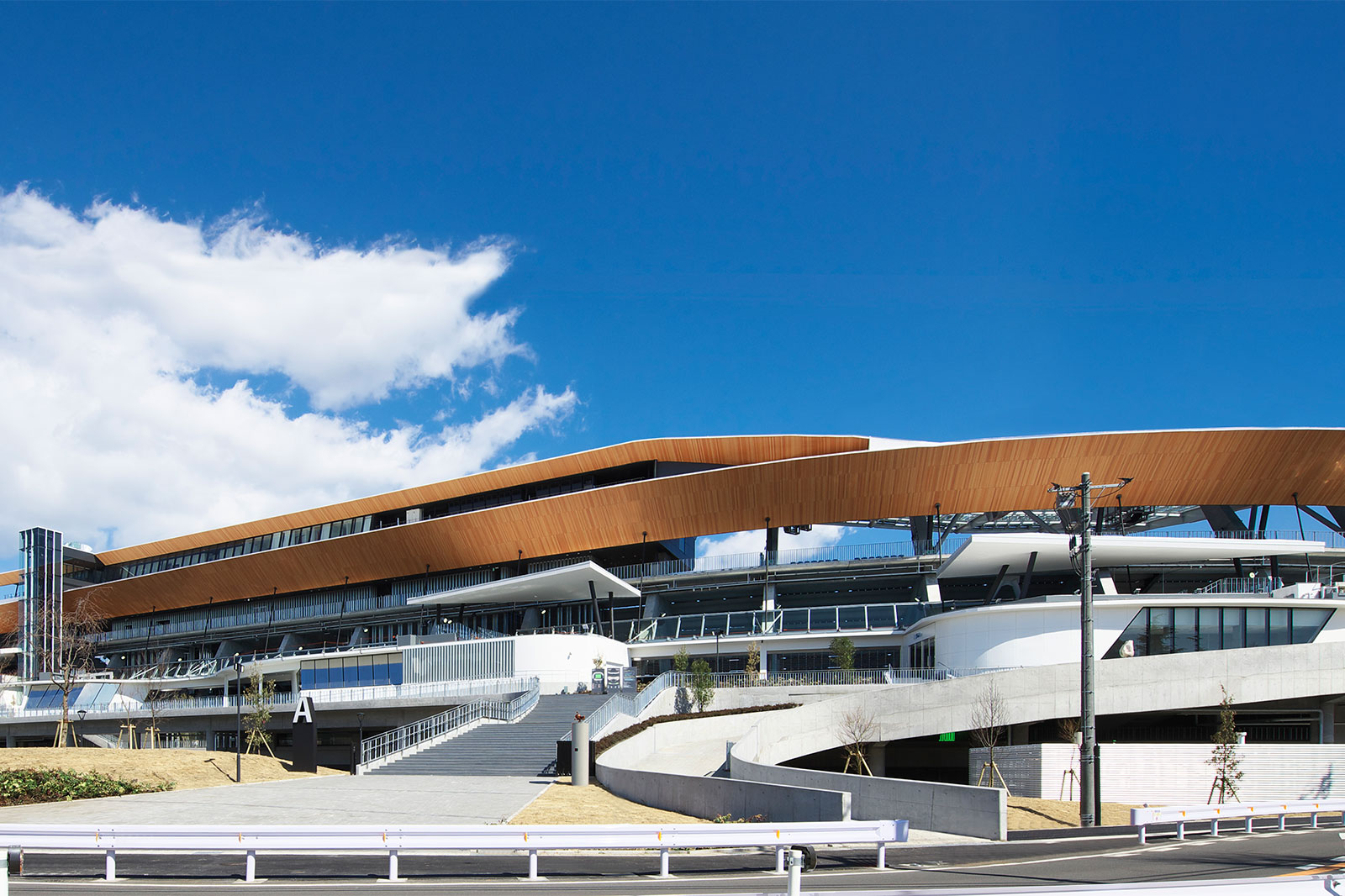 The Main stand is integrated into the Park
The eave of the Great Roof is recycled wood, harmonizing with the surrounding green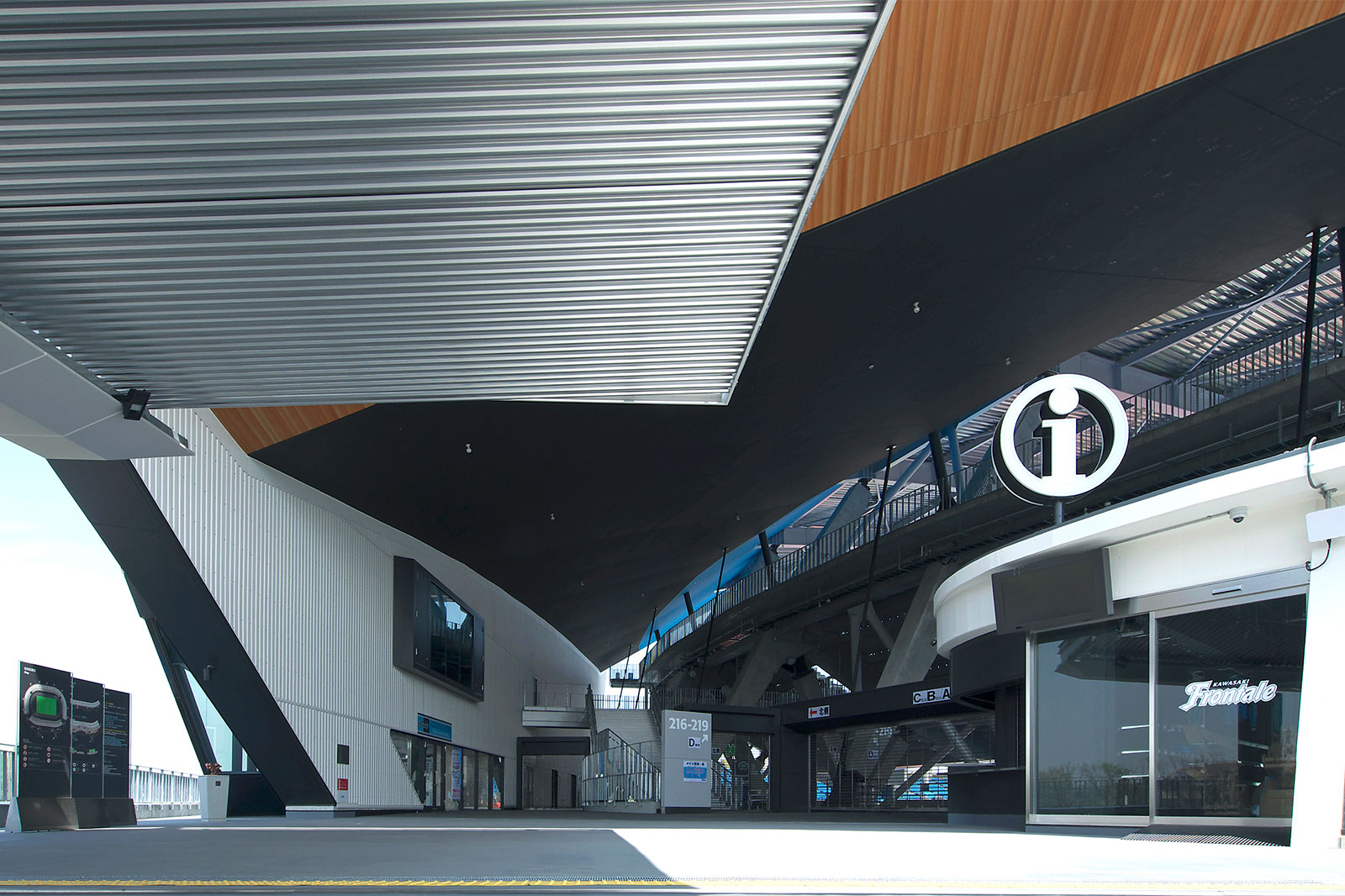 Main entrance gate on the 3rd level, the "Home Gate"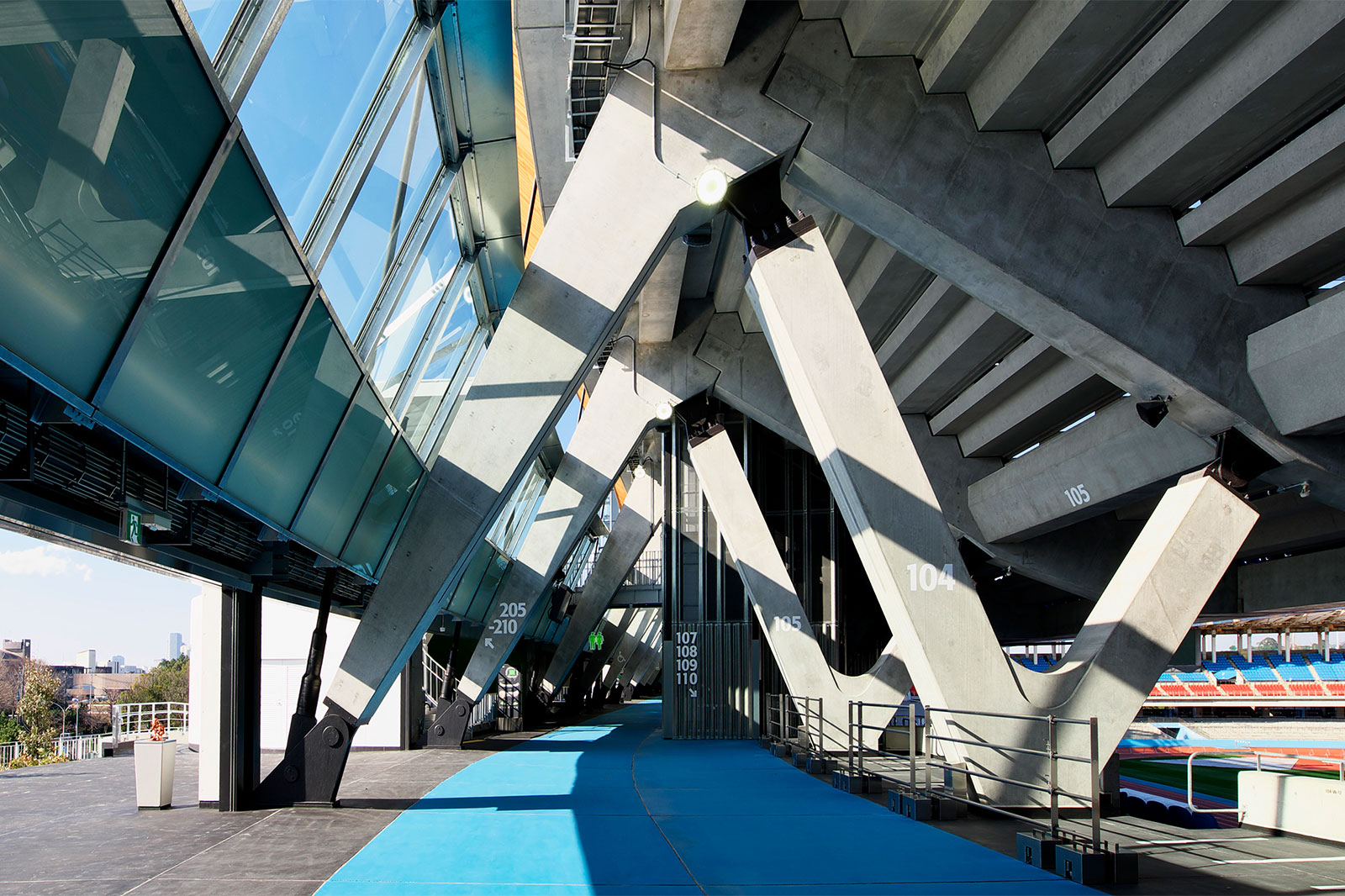 The functional single level concourse ensures that the excitement on the field is continued throughout.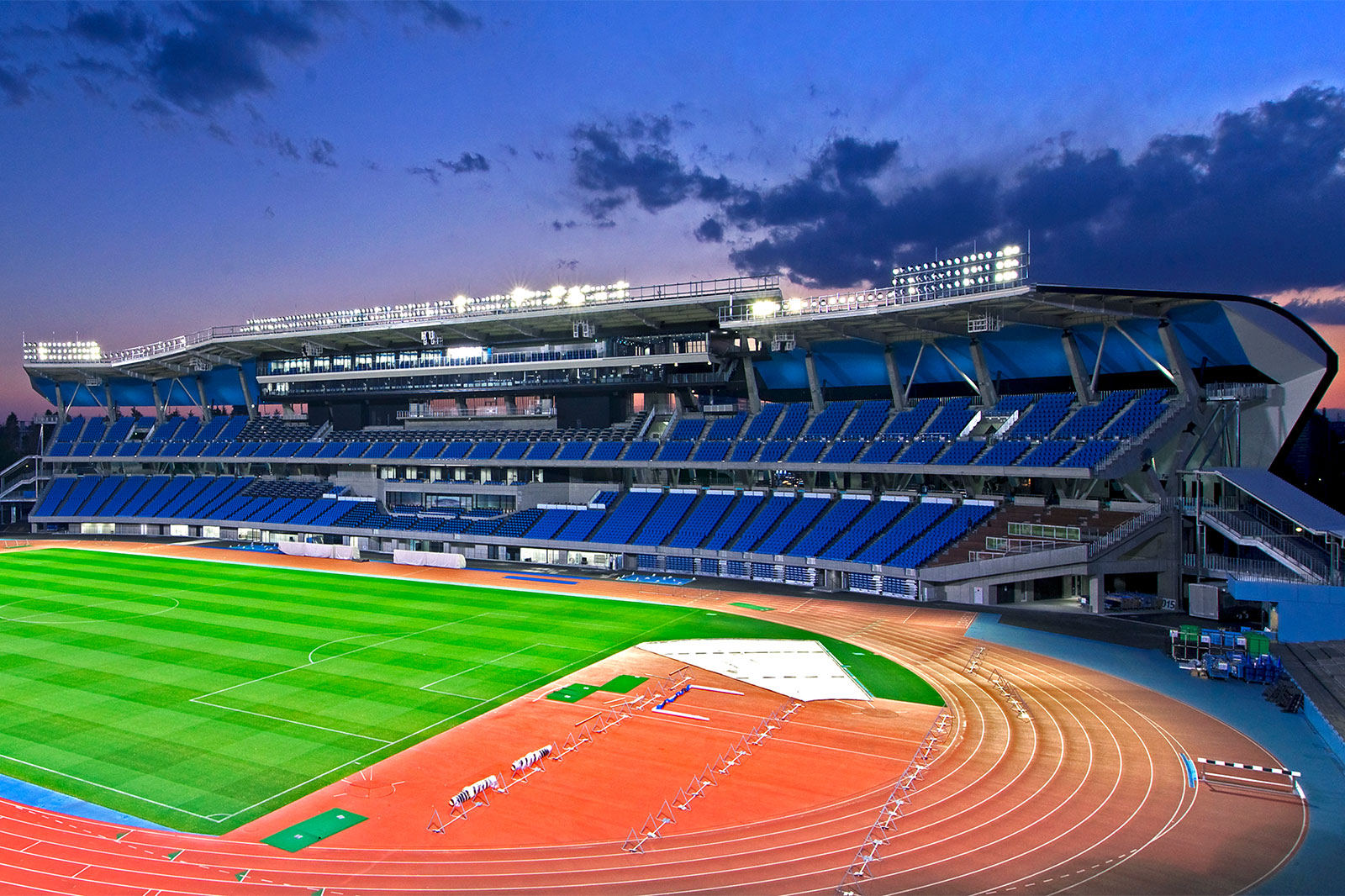 The stands viewed from the field
Concept
Design themes were: Spectator seats that enhanced on site presence for all competitions, attention to the wind environment and grass growth enhancement, smooth movement of a large number of people, new style of participatory game-watching, and environmental architecture.

The co-existence with surrounding residential areas was paramount. The Site is not located in a suburban area where its enormous scale could be neglected, but in a park in close proximity to residential neighborhoods. The concept scheme was for "Japan's first park integrated Stadium". All components and shapes of the design were weighed against this theme and judged accordingly.

The stadium now easily blends with the surrounding green and park as if had been here from the beginning.
The stadium is proof of our vision for a new type of stadium capable of co-existence with its surroundings.
Facts
Project Name
Todoroki Athletics Stadium Main Stand
Location
Kawasaki-shi, Kanagawa, Japan
Notes
Design Partner/Taisei Corporation
Awards
2016 Kanagawa Architecture Concours Award
2016 Good Painting Color Award