Tropical Dream Center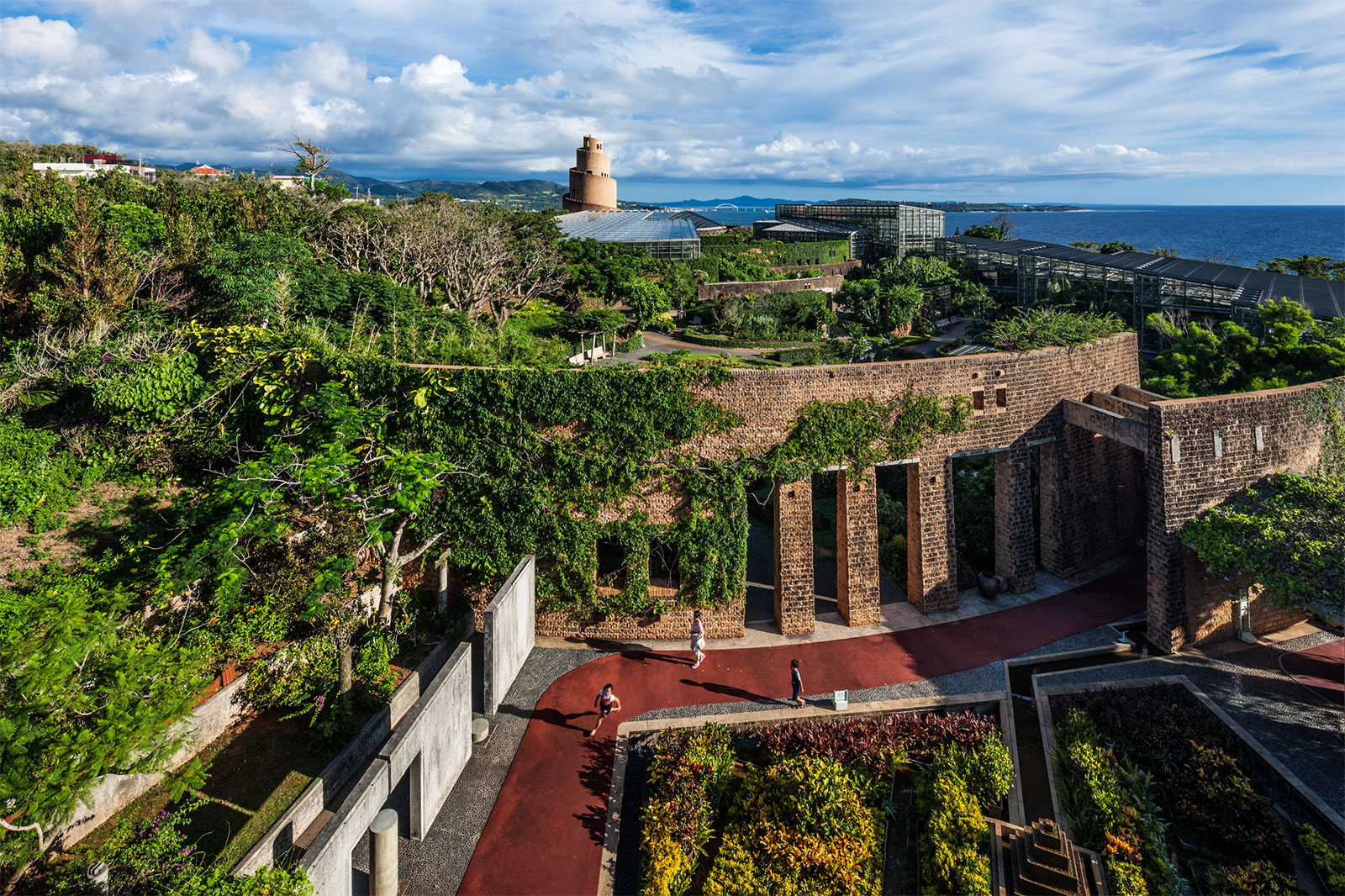 Overview of Tropical Dream Center (2014)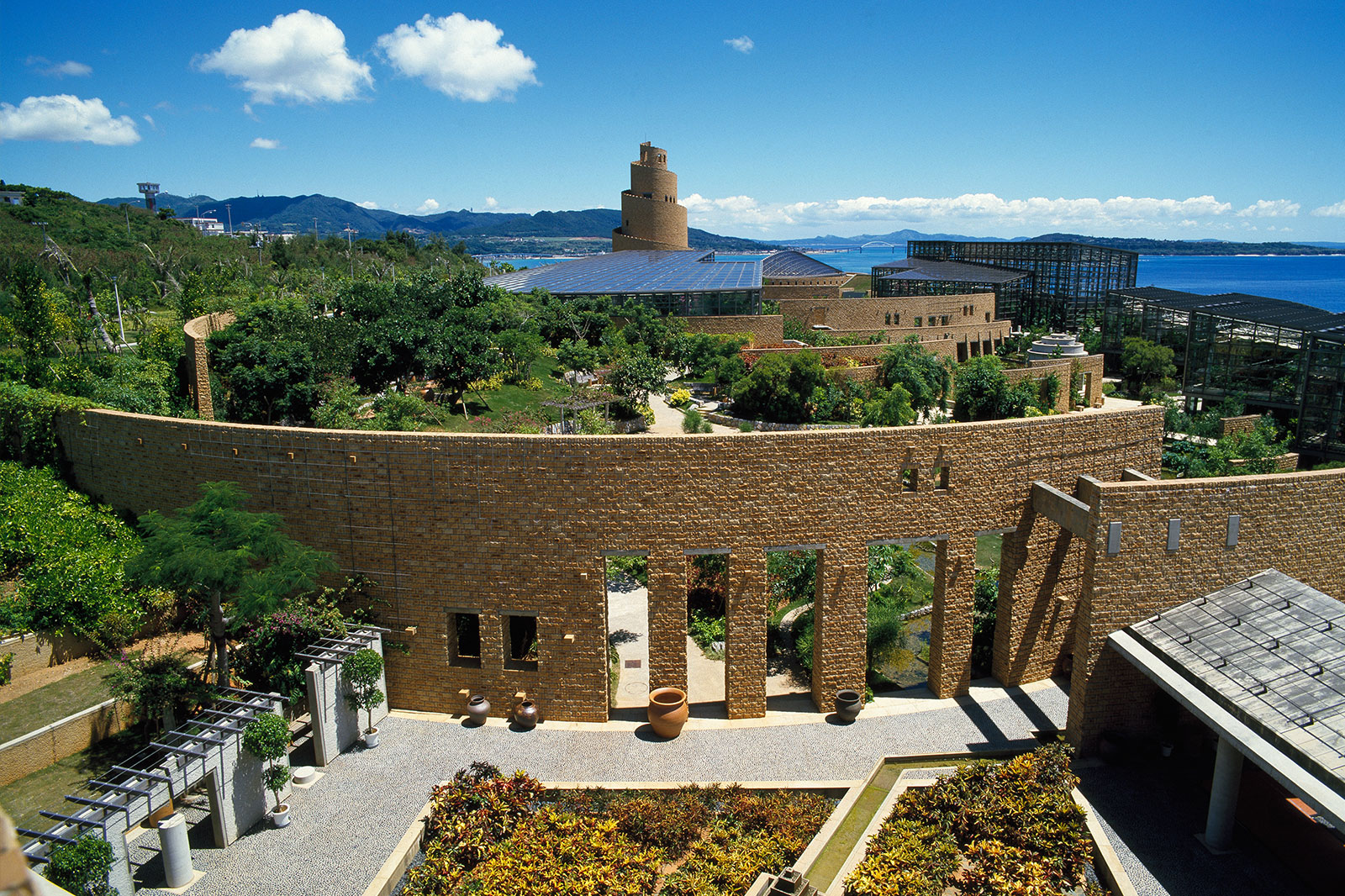 Overview of Tropical Dream Center (1986)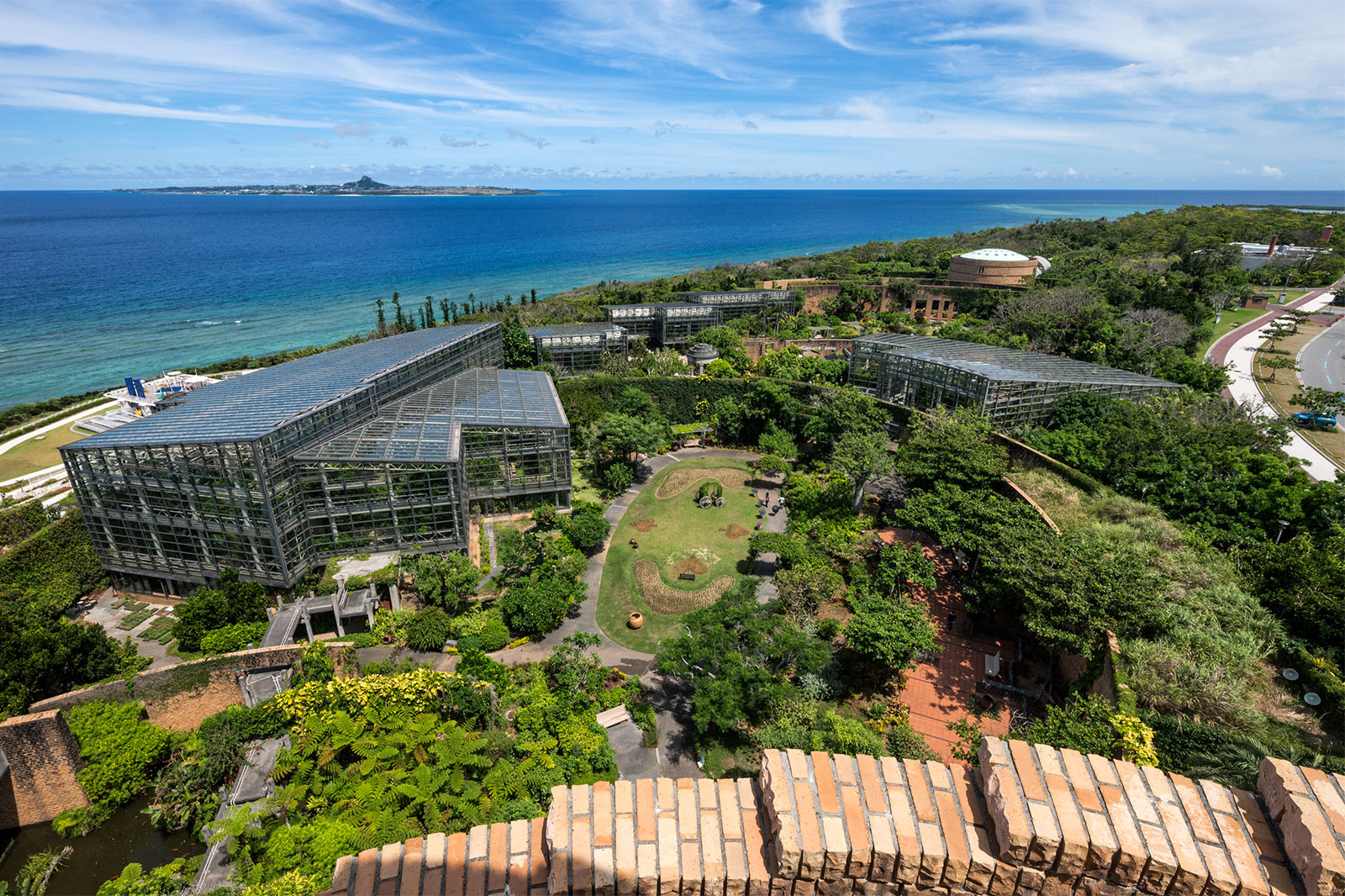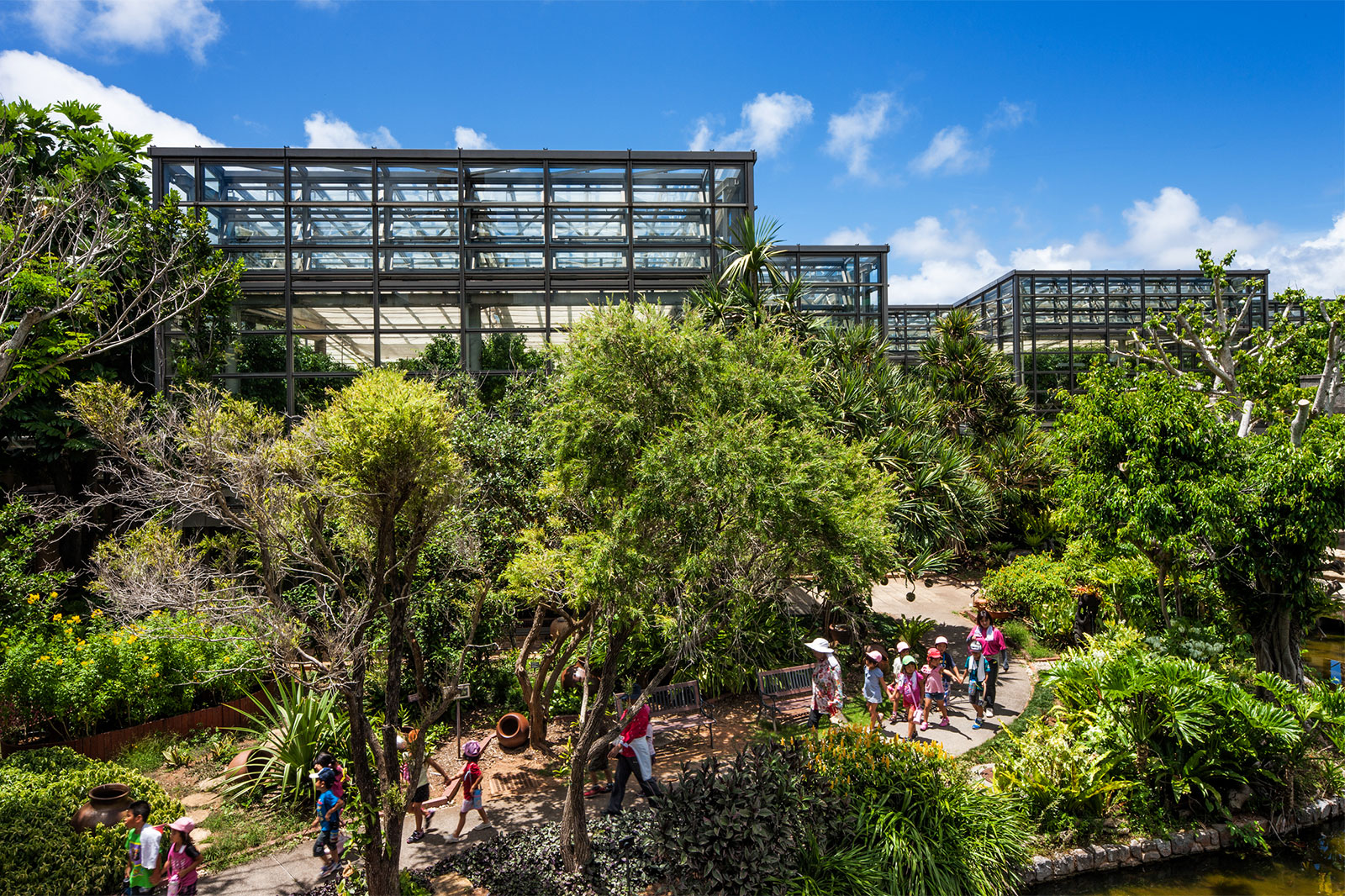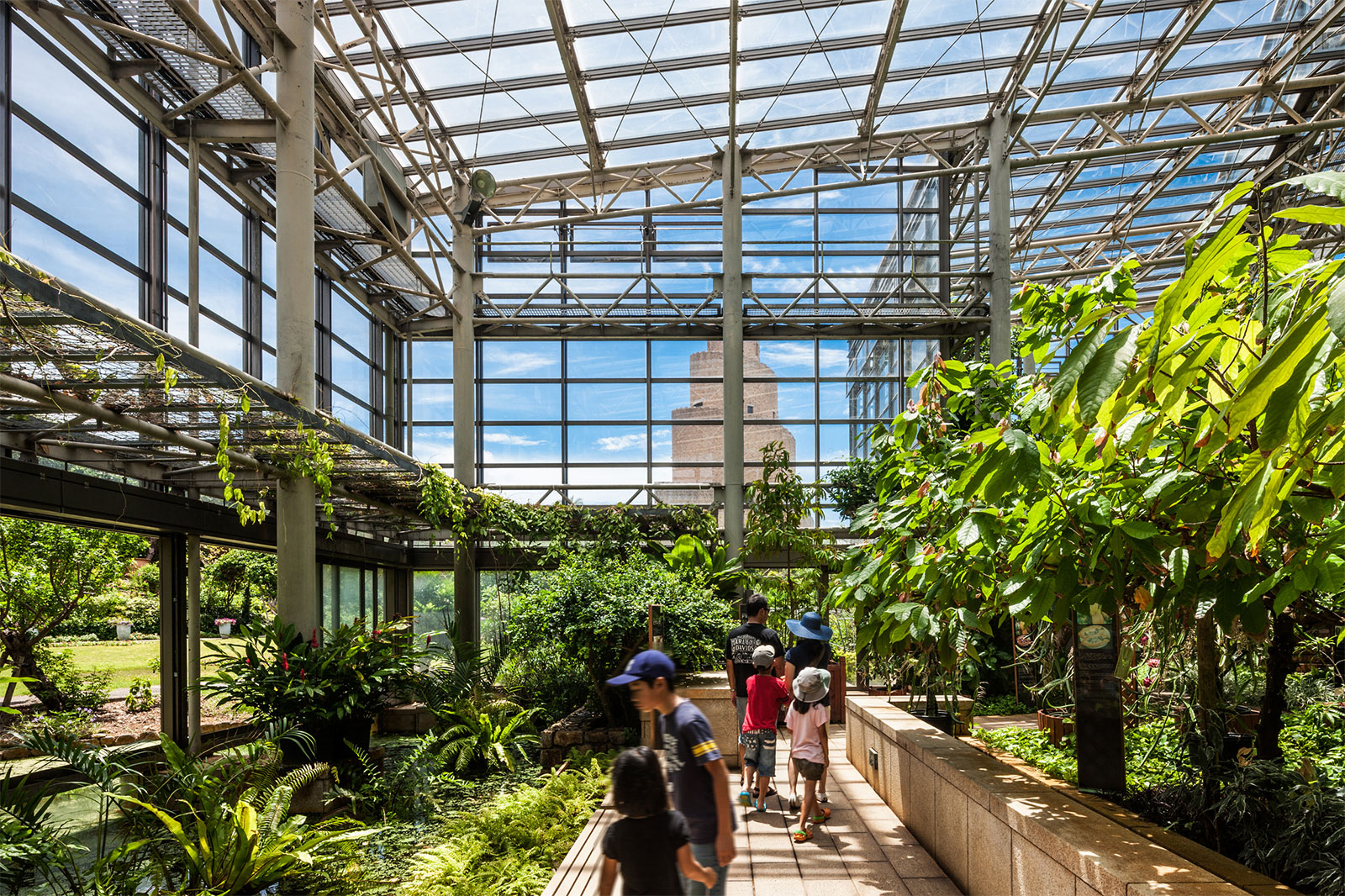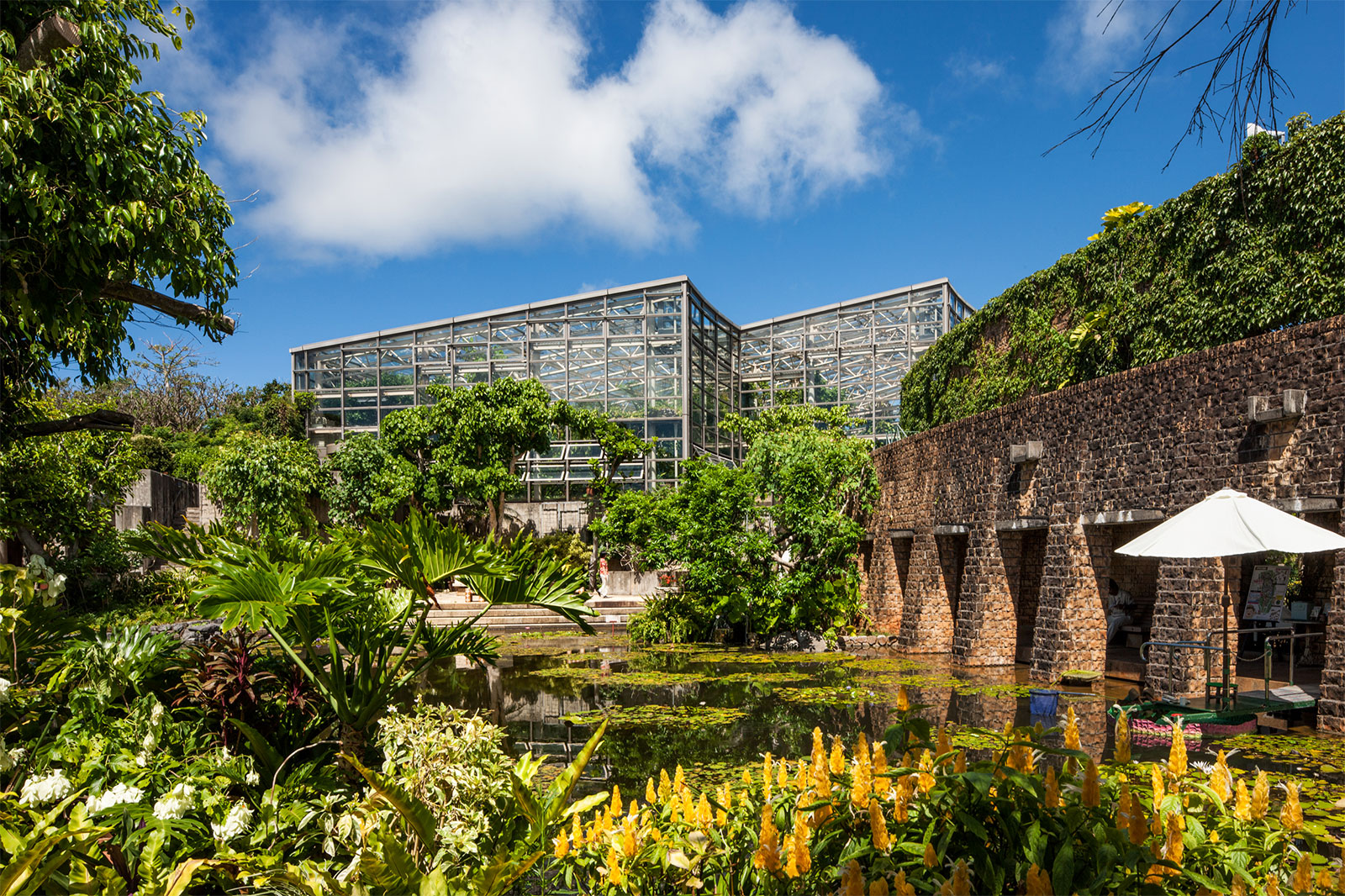 Concept
Tropical Dream Center is located in Ocean Expo Park in Okinawa, the site of the World Exposition held in 1975 under the theme "Sun, Flowers, and Sea". The Center symbolized the "Flower "theme.
The seaside site is sloped and faces the ocean to the west. the site has a 15meter difference in elevation and is swept by strong winds.
The winds posed a challenge in the realization of the concept to grow plants exposed on the ground in a close simulation of their natural tropical habitat. The curved "Windbreak" was an important consideration during planning, needing to serve as both a windbreak and a ventilation facilitator.
The Windbreak also serves as an important stage for presenting the plants. Now after 30 years, planting has grown to cover the Wall and buildings and along with the aged brickwork, they now exhibit a sense of "ruins", which was the original concept for the facility, merging into a single creation where plants and building create a distinctive inviting environment.
Facts
Location
Kunigami-gun, Okinawa, Japan
Photo Credit
Kawasumi・Kobayashi Kenji Photograph Office
Awards
2013 JIA 25 years Award
1990 Public Building Award
1987 BCS Award
1987 Urban Park Concours Award