THE JOURNEY
The Story of Our 50 Years
The "Majestic Challenge" we started with 107 members will soon encounter its 50 year juncture. These 50 years have seen major revolutions in air history of civilization.
In order to transmit our experiences in creating urban spaces and architecture during this time, we reflect on the long Journey we have traveled over these decades.
The beginning of our journey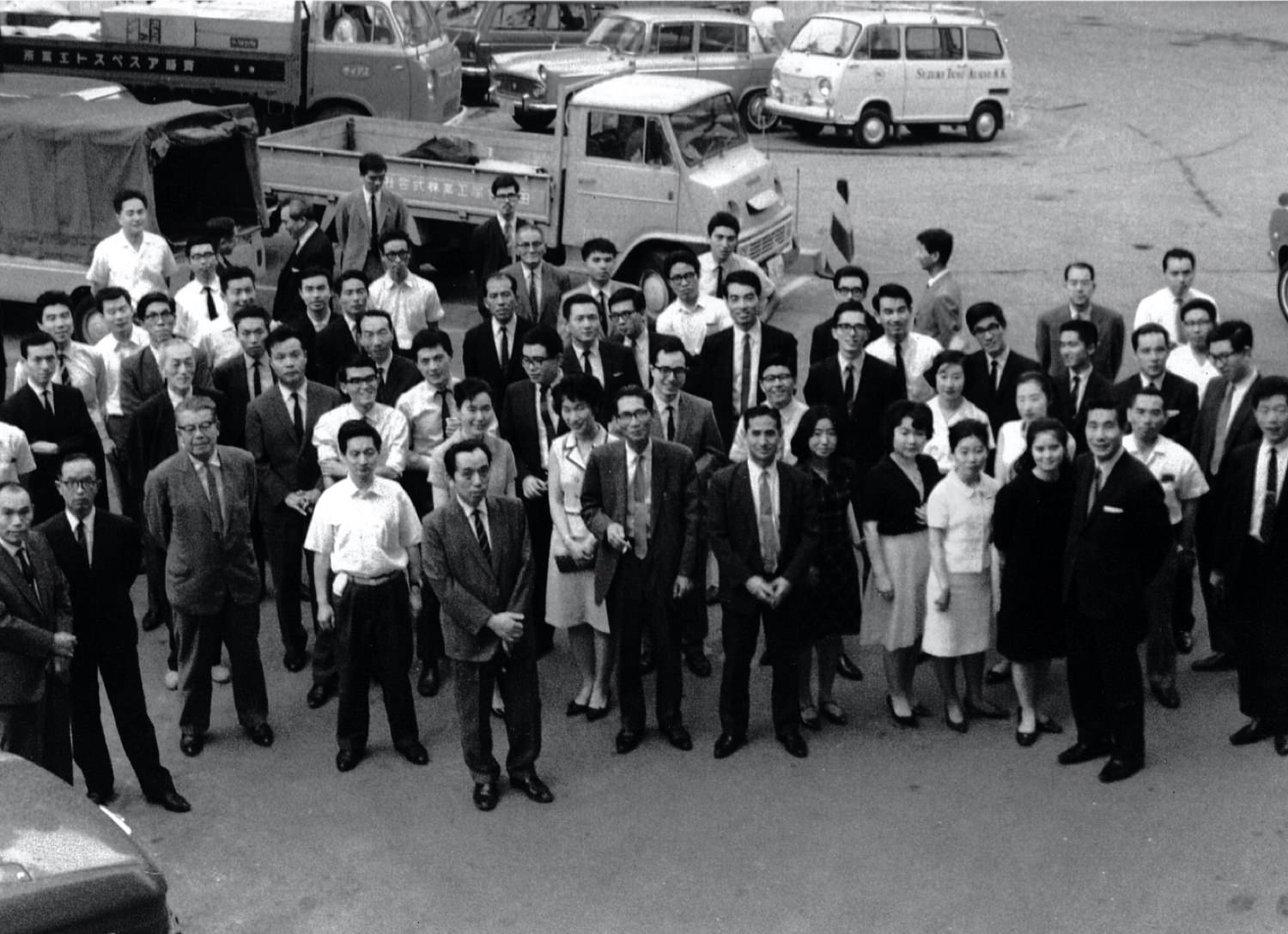 On September 1 1967, we started out as an architectural design firm of 107 architects.
Without any foresight of our future or insight into how to win our bread, we began our quest with only a shared conviction and desire to investigate what architecture in a new era should be.
We were fortunate that so many supported our Journey, some of whom have carved their names in the economic history of modern Japan.
They expressed a profound agreement with our founding philosophy when our representative explained of creating a new type of intellectual organization as the basis for an architectural design office.
Perhaps, they too were concerned that architectural offices as then constituted would not be able to meet the demands in size and speed required for the designing and building of urban spaces.
No universal method to integrate individual Intellect with a team has yet been discovered.
Even rapidly developing Artificial Intelligence, already capable of compiling knowledge, is said to have difficulties with true intelligence.
Half a century ago at the start of our Journey, we never thought that our pursuit of "Intellectual creation by an organization" would prove to be so long, so tumultuous and so filled with dazzling surprises and delight.
Here, we narrate the course of our continued Journey.