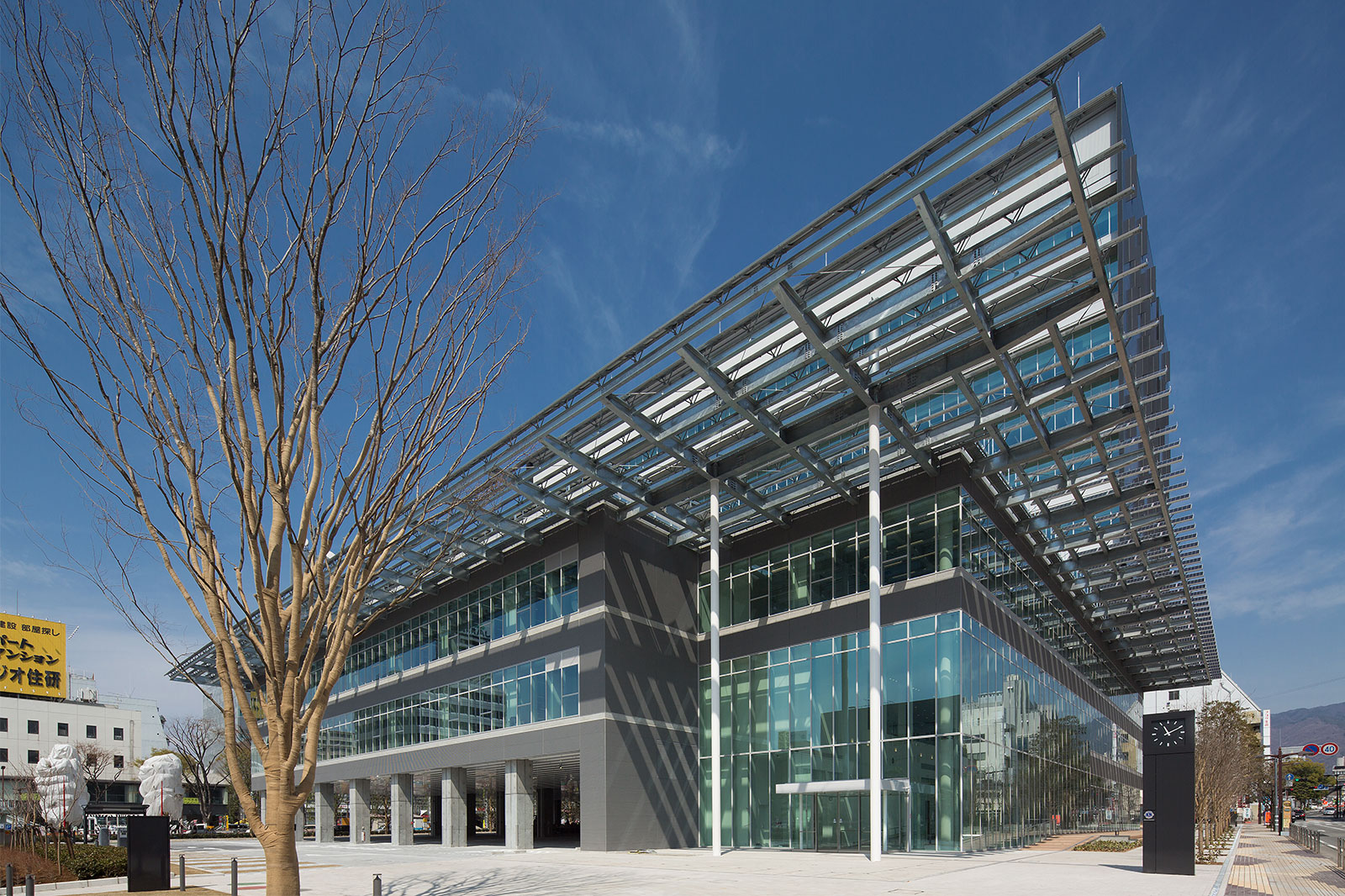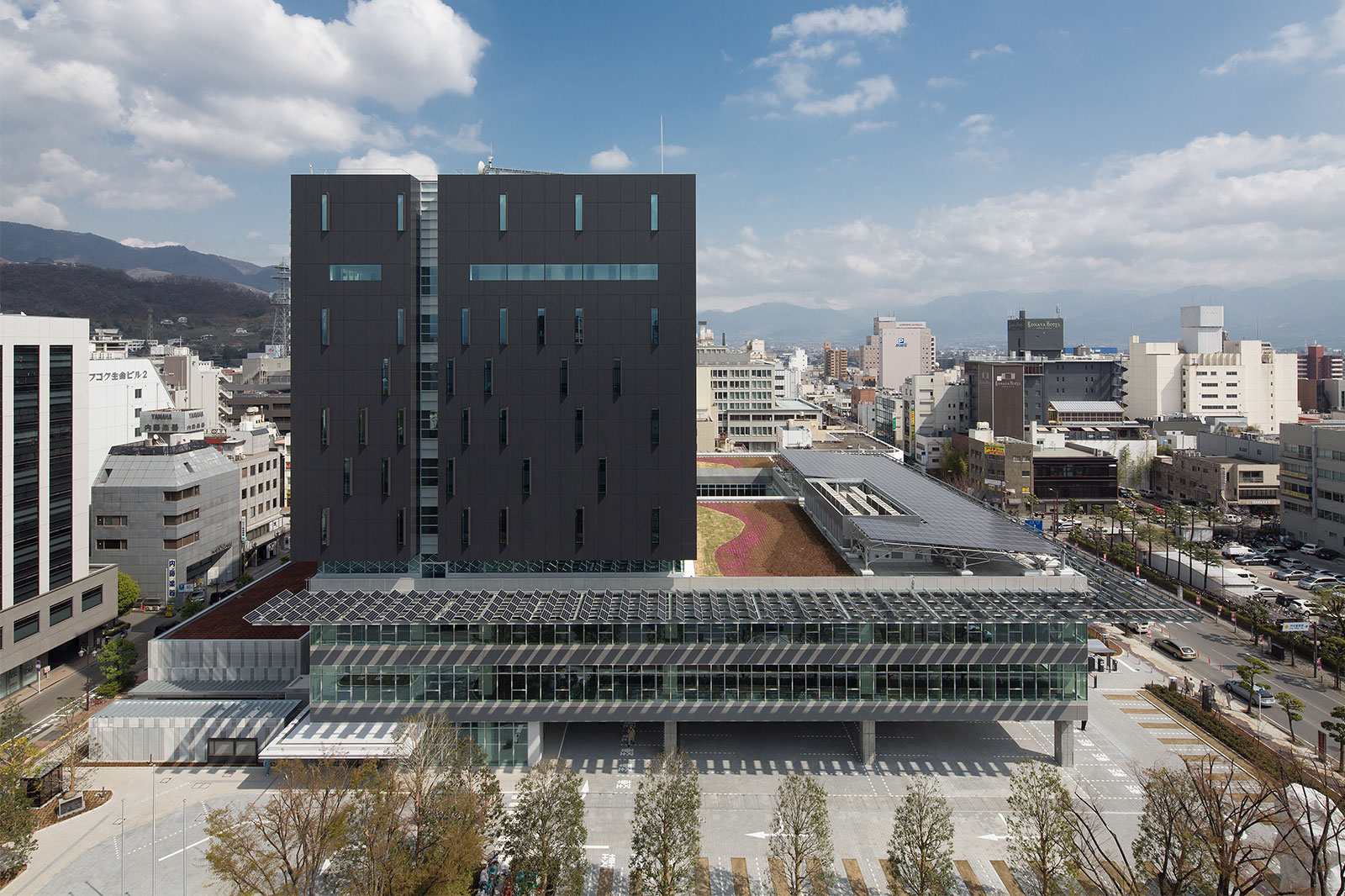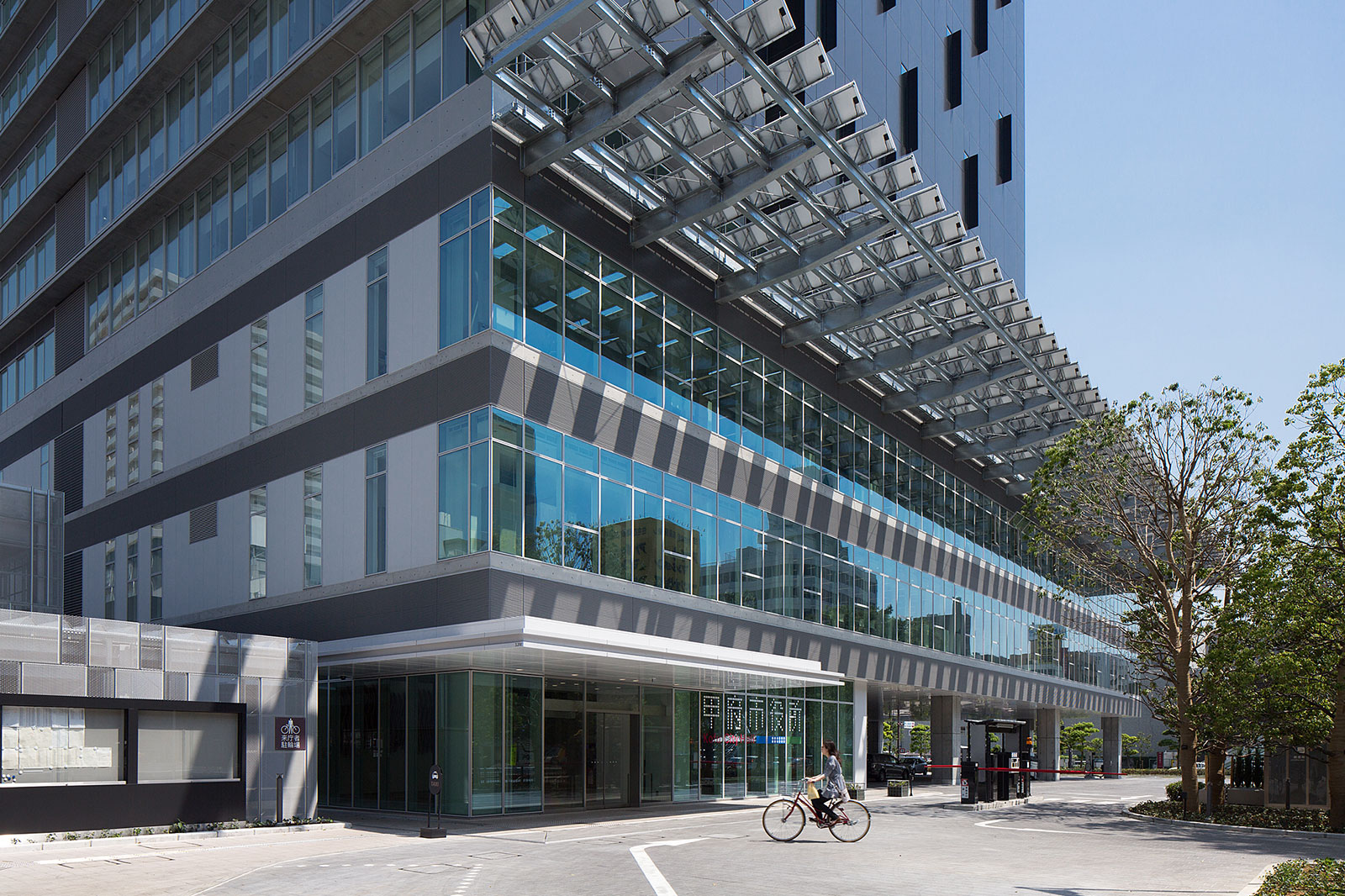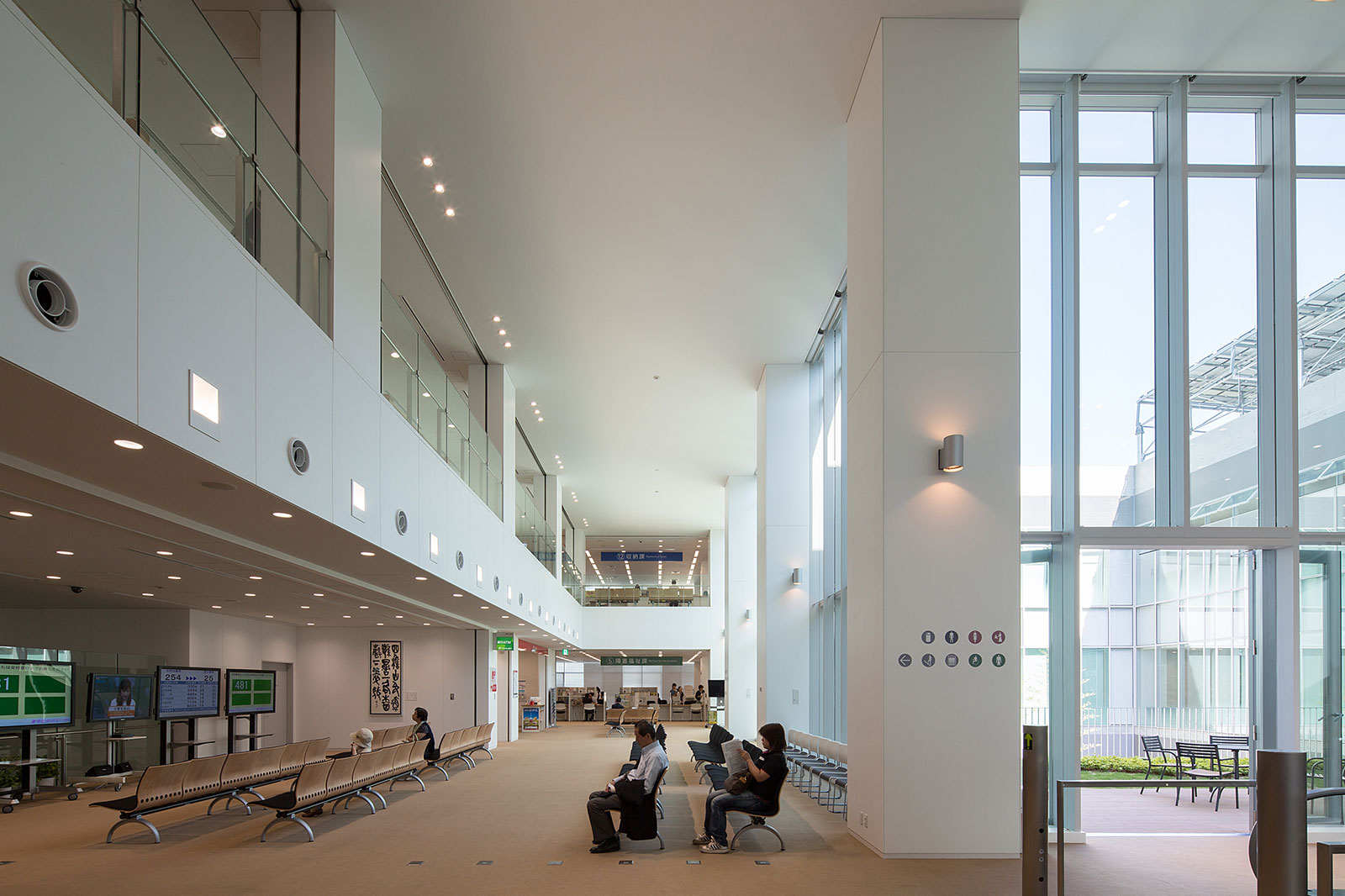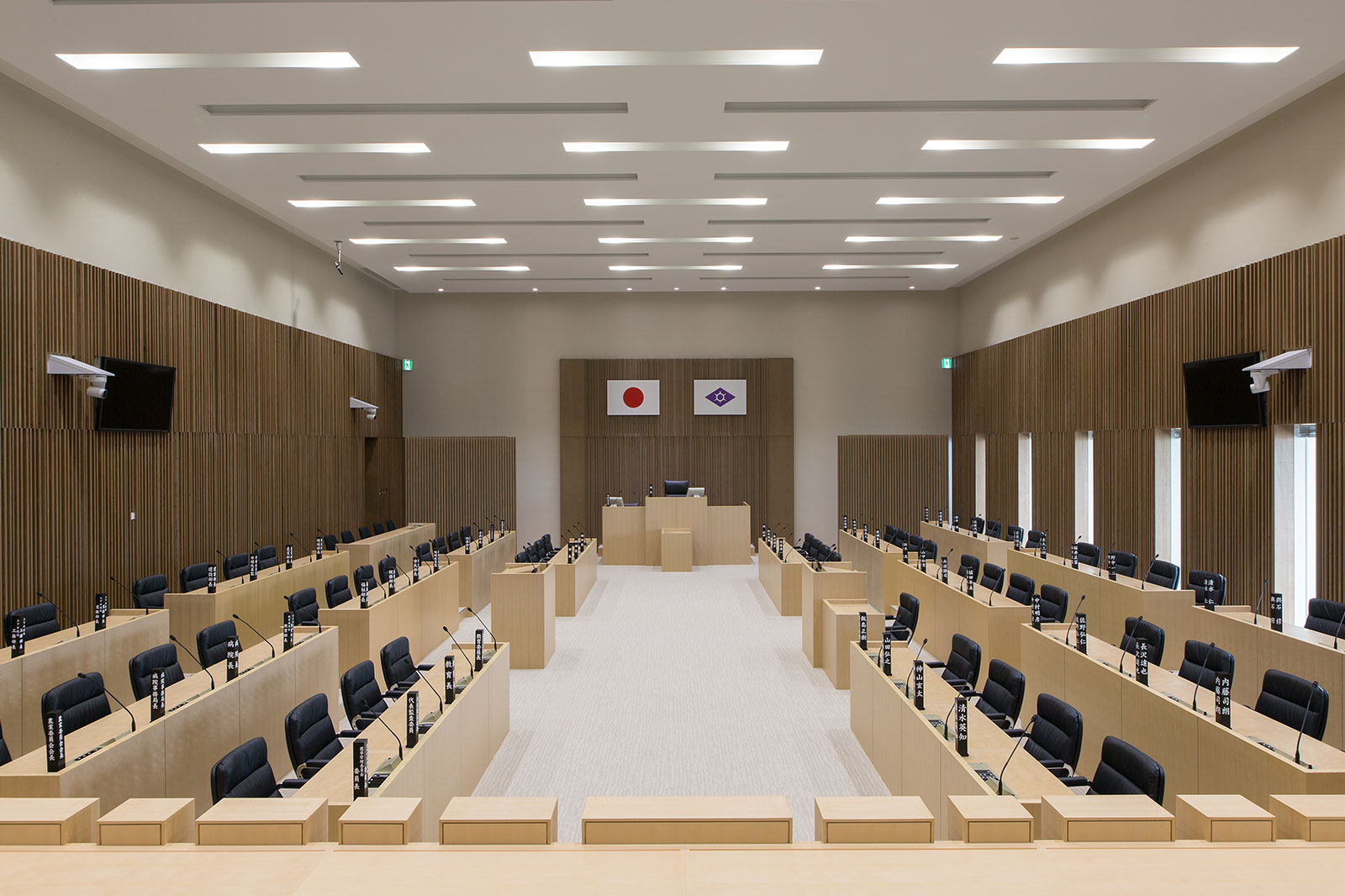 Kofu City Hall
The site is located in central Kofu within walking distance of Kofu Station, Yamanashi Prefectural Offices, Maizuru Castle Park and the commercial district.
The new City Hall opens out to the neighborhood, actively welcoming citizens.
The city hall also is the focus for a new pedestrian network safe and full of greenery to create a "Town for Walking".

As the city receiving the most solar radiation in Japan, the City Hall is covered by a 3000kW solar power system designed to emulate the grape trellis fields that dominate the beautiful scenery of Kofu Basin.
Other ecological technologies such as rainwater collection, heat retrieval piping/heat-cool trenches geothermal system and natural ventilation system integrating the courtyard and ventilation voids, are employed throughout in the building. The live digital display shows visitors the systems in action and actual energy production in real time. The City Hall has now acquired the popular nickname "Grape Trellis Hall".
Project Summary
Project Name

Kofu City Hall

Location

Kofu-shi, Yamanashi, Japan

Major Use

City Hall

Completion

Mar. 2013

Total Floor Area

27,972㎡

Structure

S, SRC, RC
Seismic Isolation

Floors

10F 1BF

Notes

Design Partner/Tatsumi Sekkei, Yamagata Architectural Office, Shindo Design Office, Baba Sekkei inc.

Photo Credit

Yuichi Higurashi
Awards
2017 Carbon Neutral Award
2016 the Society of Heating, Air-Conditioning and Sanitary Engineers of Japan Award
2013 Yamanashi Architectural and Cultural Award
2013 SDA Award