Toyota Motors Nisshin Education and Training Center T-HILLS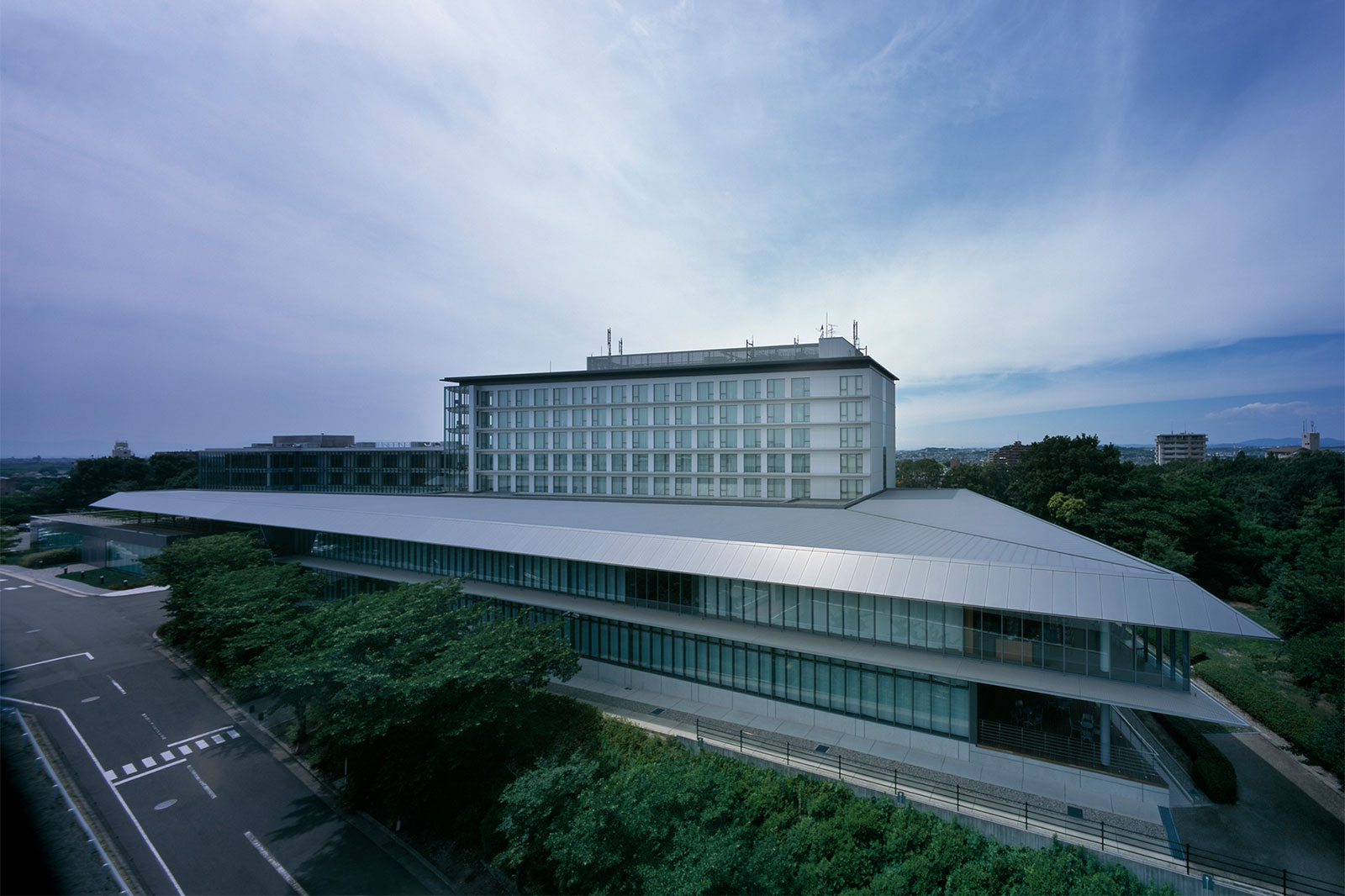 South Façade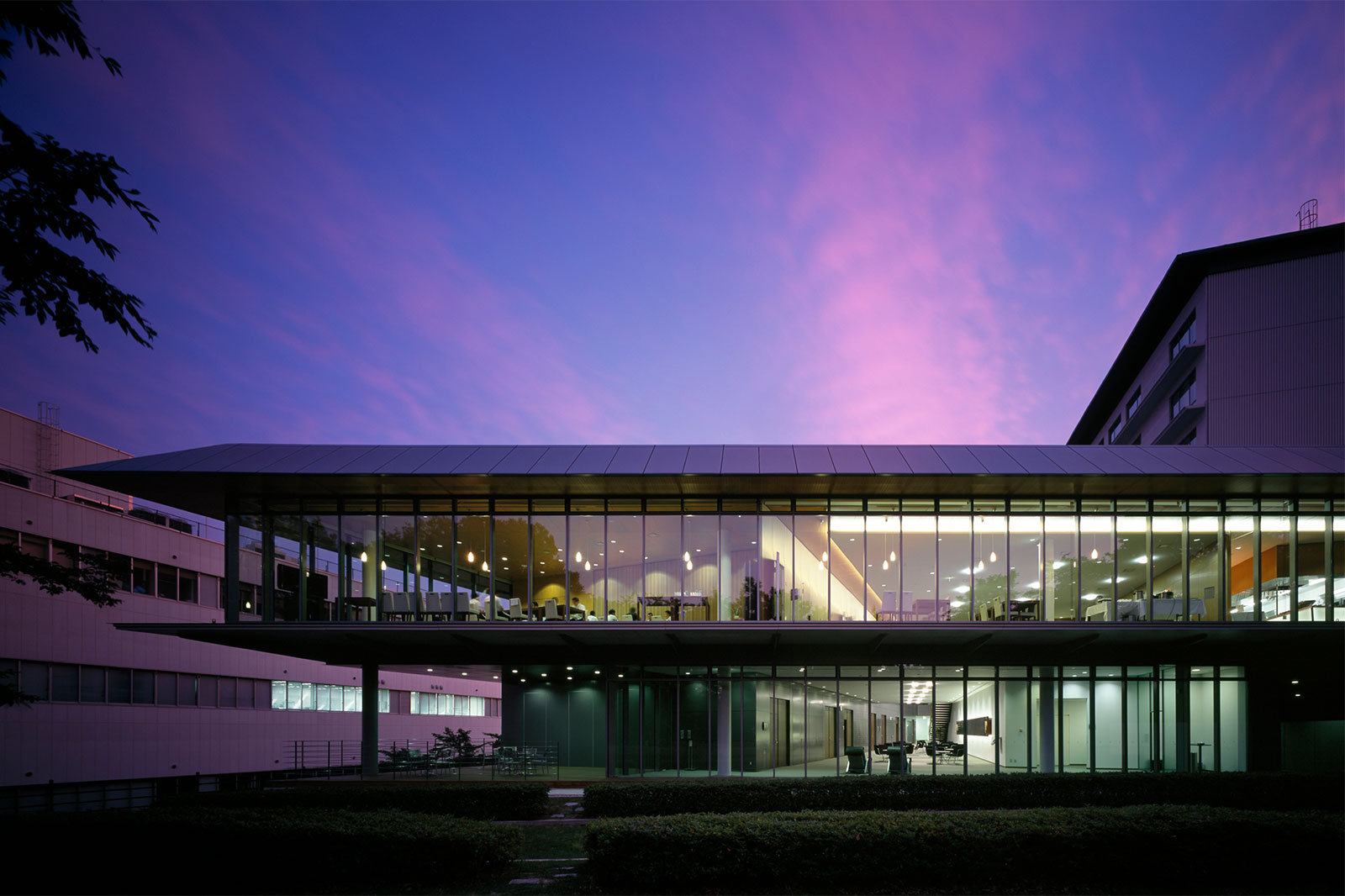 East Façade Evening View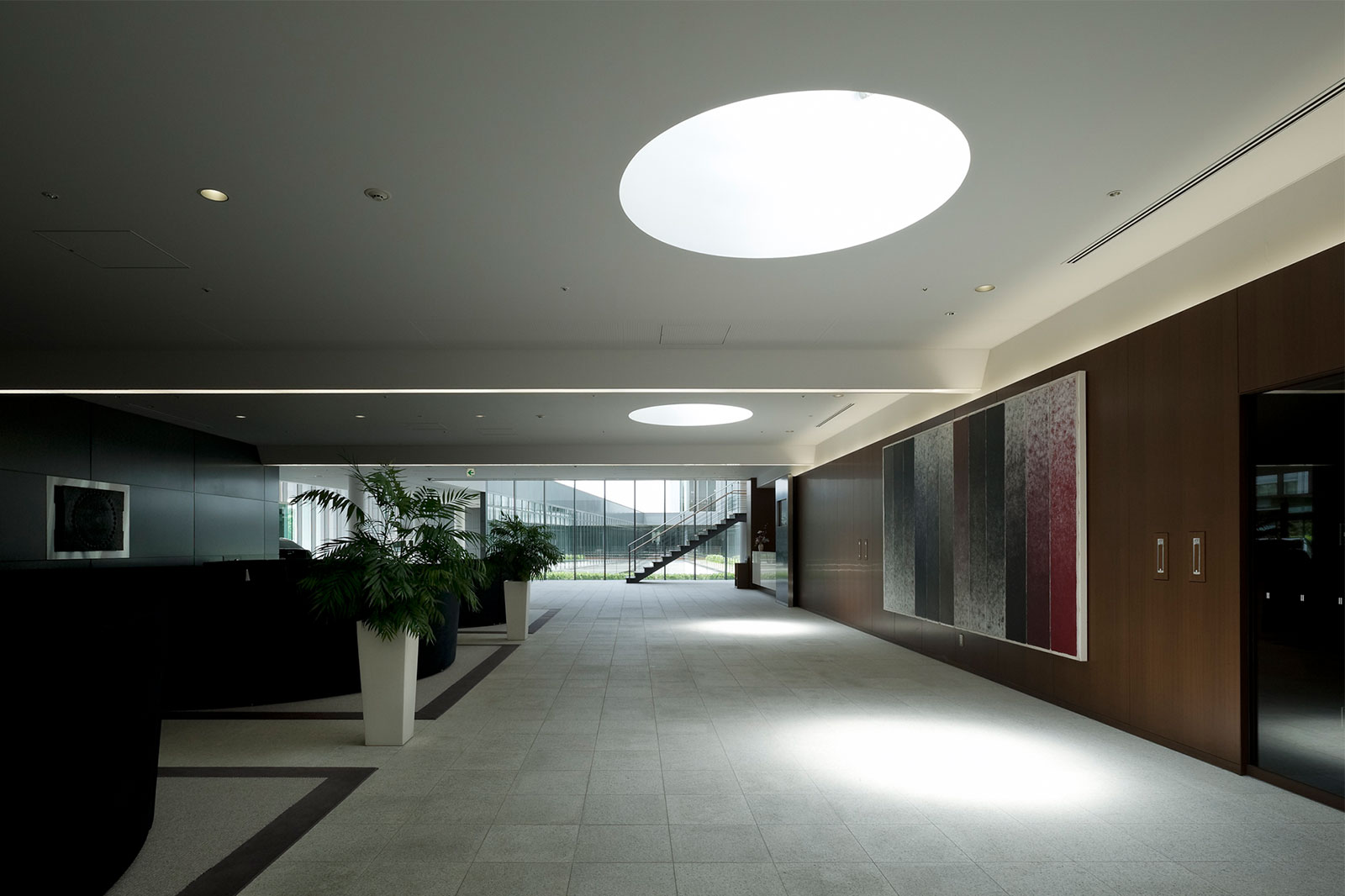 Entrance Hall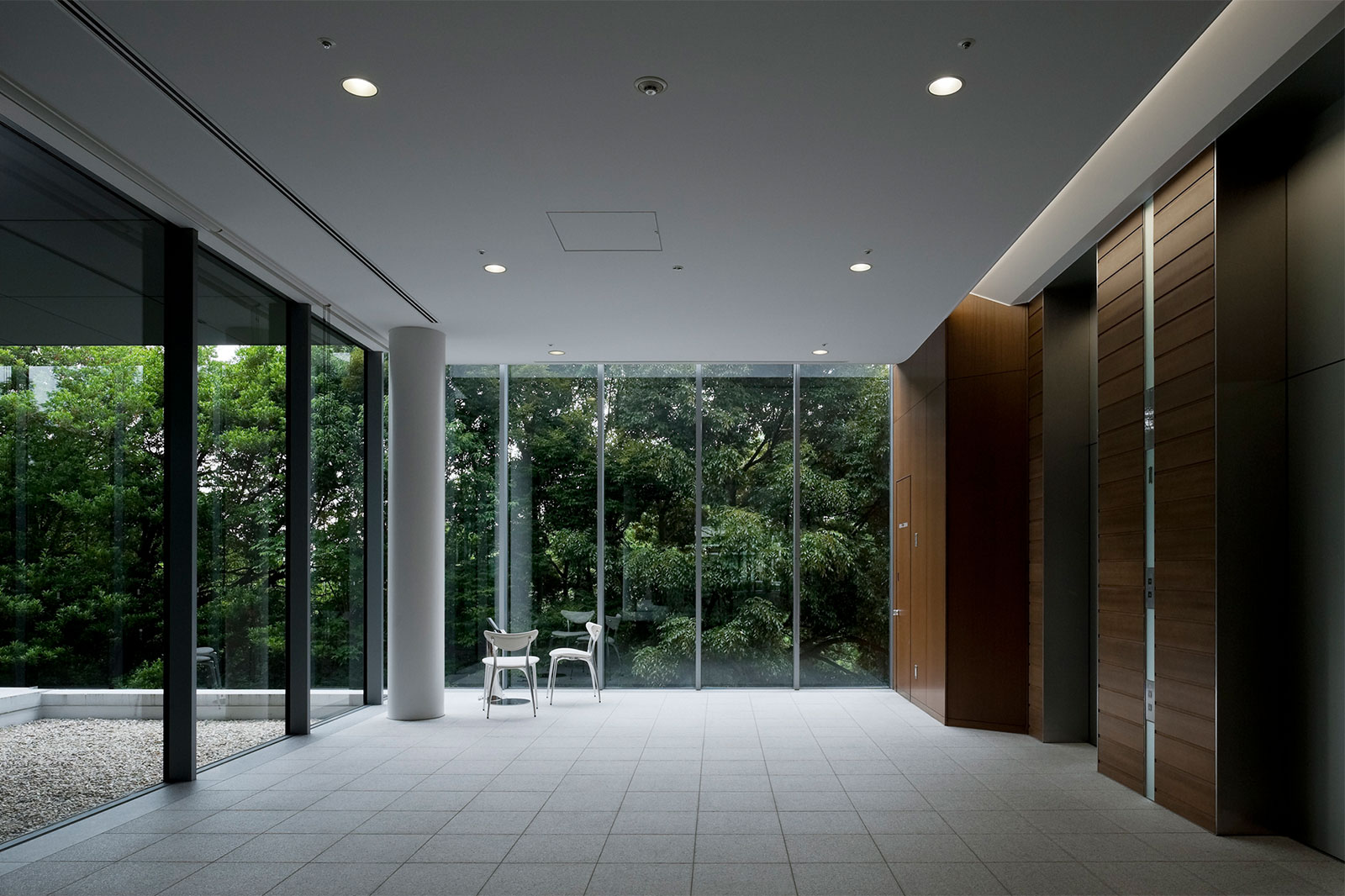 Elevator Hall
Lounge front of the Training Room
Concept
The Toyota Motors Nisshin Education and Training Center is a new management-level training facility for discussion, designed on a lush green 7.8 hectare plot of land.

We were trying to unite the exterior environment with the building and create separate areas where training management could concentrate and relax, all under one roof.
We unitized materials for the pre-stressed concrete outer wall, roof and other elements for repeated use.
This resulted in the facility as a whole being constructed with straight-line elements, giving a sharp impression and a sense of speed.

We created various levels of exterior space to separate the training zone and lodging areas in an effort to allow visitors to clearly delineate the stresses of training and their down time, all in one building.
This was done to make the training center an efficient training area where new ideas could be born.

Also, while it does block the view from other buildings on the grounds, we did configure the structure to open out into the surrounding greenery.
Facts
Project Name
Toyota Motors Nisshin Education and Training Center T-HILLS
Location
Nisshin-shi, Aichi, Japan
Awards
2008 SDA Award
2008 Good Lighting Award