think ++ Seminar May 22, 2019 Recordings are now available to the public.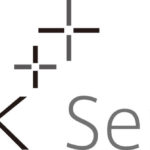 Recordings and other materials of the fifth seminar of think ++ human & technology, [Seismic disaster risks and city planning in "the era of earth's greatest tectonic shifts" – preparation for the Nankai Trough Earthquake]
, held on May 22, 2019 at the auditorium of The National Art Center, Tokyo, are now available.
Lecture by Hideki Ishida (Professor, Department of Interdisciplinary Environment, Graduate School of Human and Environmental Sciences, Kyoto University
For the recording of the lecture, discussion and Q&A session, click the links below:
Thank you for your participation.