"NIHON SEKKEI Award/Future・Exchange・Environment2015" each Prize of Chinese University Student Design Competition in 2015, had determined.
This design copmpetition began from October 14, 2015 till March 25, 2016. Total 302 design applications from 97 schools from all over China including Hong Kong special district were received.
Official review was performed based on the principle of "Open to the public, Justice, and Fairness" in Shanghai on May 5, 2016.
Totally, 20 works, 1 work for 1st Prize, 2 works for 2nd Prizes and 2 works for 3rd Prize, and 5 fine works were nominated as awards. through strict deliberations and votings.
The presentation ceremony was performed in Tongji University on June 2, 2016.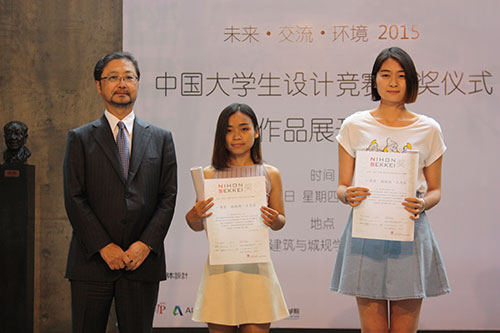 President Chidori & 1st Prize Winner