Nihon Sekkei won a first prize in the Competition for the Urban Design of Hangzhou Rail Transit TOD Comprehensive Development, Hejing Road Station
On December 10, 2021, Consortium of Nihon Sekkei, LAY-OUT Planning Consultants and GAD won the urban design competition for the Hangzhou Rail Transit TOD. The site is located in the Jiangdong area of Hangzhou's Qiantang District, about 7 km away from Hangzhou's Xiaoshan International Airport and 4 stops away from the Qiantang Station terminal of High Speed Railway on Subway Line 8. Our scopes are Research for the entire site of 430 hectares, Master Planning for 210 hectares and Architectural Concept Design for the central area of 30 hectares. Nihon Sekkei mainly took in charge of Architectural Concept Design for the central area.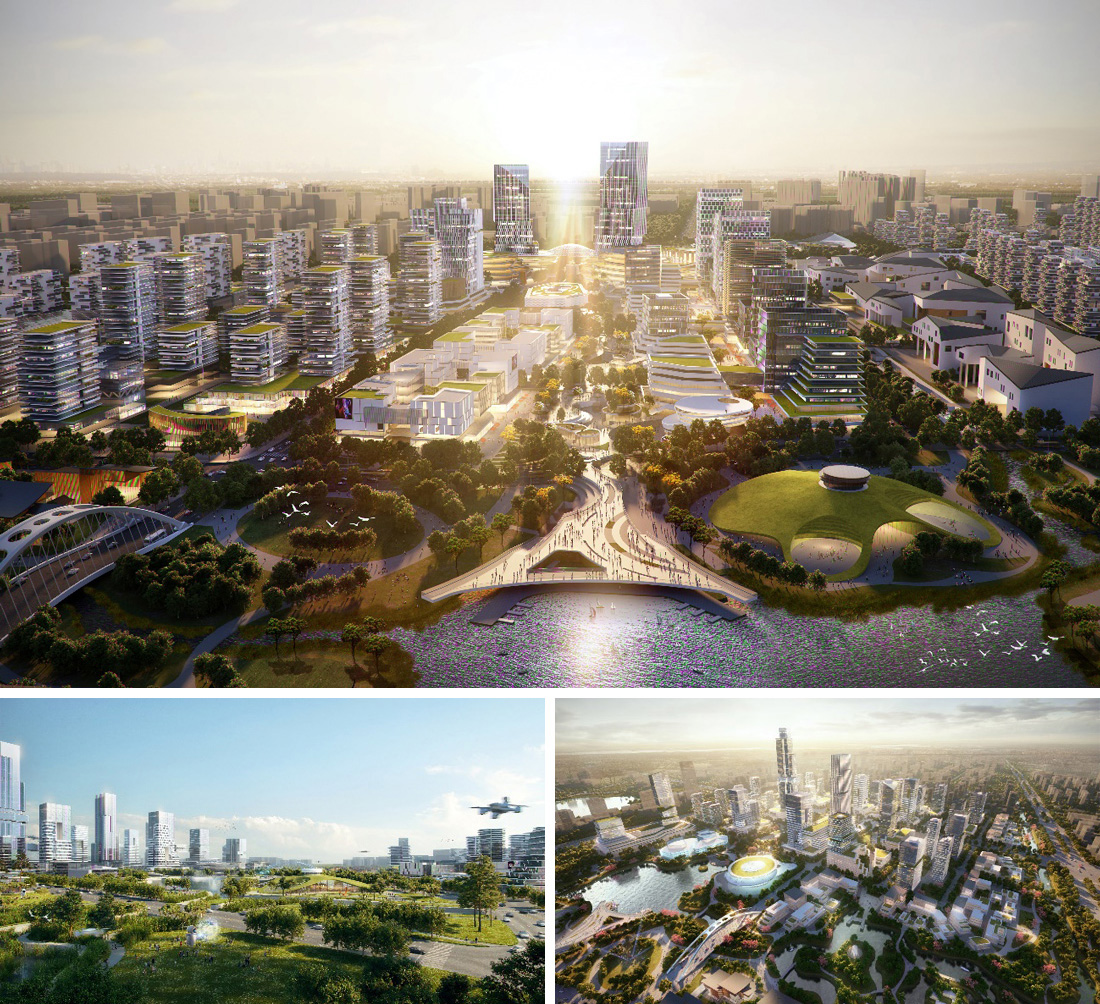 The site is located near the mouth of the Qiantang River, which flows through Hangzhou, and consists of flat fields and waterways formed by land reclamation that has continued for about a hundred years. A railway truck and a station have already been constructed in the project area, so the challenge was to propose the urban design appropriate to this area.
The planning policy was developed with a scenario researching an upper-level planning, social requirements, differentiation from other railway stations along the line built at the same time and regional characteristics of the station area.


Rather than the rapid urbanization of rich greenery of rice paddies and waterways in the site, we proposed long term vison of the staged development in terms of building volume, land use and function of the facilities.
Taking advantage of the unique characteristics of a place rich in greenery and water, we have developed the concept of " Riverview Creation Island ", an island surrounded by waterways with the station at its center. We aimed to create a walkable city by creating an attractive walking space with a sunken square and decks, with greenery and a water-friendly space, so that people who work and live in this area can be comfortable without relying on motorization.