Hanoi- Awarded 1st prize in the selection for Petrolimex headquarters building and the project is ongoing.
On 31st December, 2020, the basic design for the Petrolimex headquarters was officially approved by the company, allowing the project to proceed to the next phase.
On 31st May, 2019, Nihon Sekkei – CONINCO Consortium have won first prize in the selection process organized by Petrolimex for selecting a winning design entry to redevelop the site in which the company's headquarter is currently located.
Located near Hanoi station, the development responds to the Hanoi City's urban revitalization scheme which updates the city to enhanced modes of public transportation. Elevated railway and a new road is planned which utilizes part of the development site. The site area of 5,300sqm. will be redeveloped to accommodate these as well as a new headquarter building with GFA 51,600sqm., 16 floors with 3 floors basement.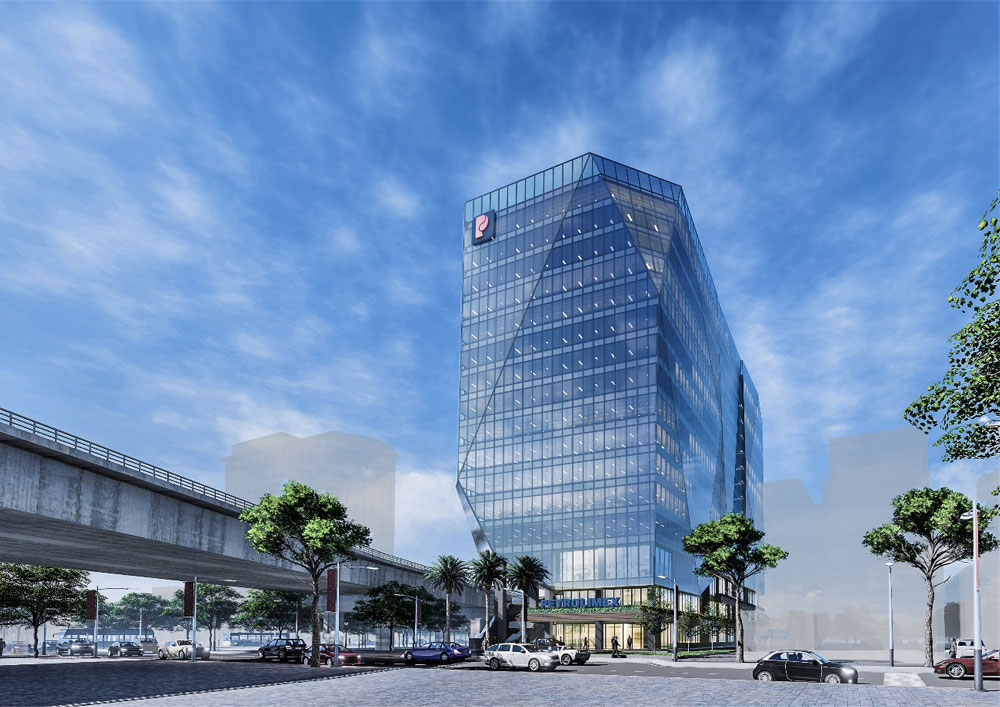 Petrolimex has its roots in the formerly state-owned Vietnam National Petroleum Company, which was privatized in 2011 and now it's business scope not only include petroleum related businesses, but also fields of insurance, transport and trading. The new headquarter building shall be required to express the company's identity as a leading oil company, with workspaces that enhances inter-sectional collaborative activities, visitor experience, and flexibly adapt to changing modes of commuting.
In order to address these, the project was proposed with exterior cladding influenced by the image of mineral – a metaphoric representation of petroleum – to express the corporate identity, large central atrium with communal spaces for the workers, and distinctive zoning centralized by sky lobby.
It is envisaged that the project will be the new landmark in the heart of Hanoi that assert itself as comfortable and innovative headquarters building open to surrounding environment, visitors, and workers.