Technology Keyword
Symbiosis with Our Lives
Preservation of biodiversity and its continuous use
Our living is supported by gift obtained from the ecosystem closely related with various ecologies. However, natural abundance has been diminished due to valuable disappearance or fragmentation of habitat, environmental destruction by chemicals as well as expansion of economic activity, etc.
In order to pass down the beautiful earth and abundant society to our future generations, "Preservation of biodiversity" and its "Sustainable use" will be our greatest task.
NIHON SEKKEI proposes abundant and lively urban development that can find ways to live in harmony with various lives creating the system by reading and understanding the surrounding natural environment, its geography, history and cultural history with our deliberate thoughts and cares.
Toranomon Hills, Authorized by JHEP(AAA) (photo/Kawasumi・Kobayashi Kenji Photograph Office)

Preservation of Biodiversity
– Network Construction of Ecosystem
– Various Preservation and creation of bio tope in urban area
– Preservation and utilization of "Satoyama Environment"
– Acquisition of environmental qualification authentication system related to Symbiosis with Our Lives.
(JHEP/ABINC/SEGES/CASBEE/LEED)
※ We participated in operation of "ABINC"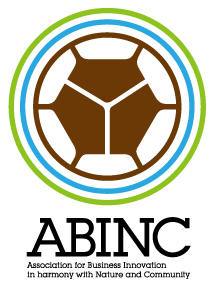 Preservation plan of "X project"