Technology Keyword
Integrated BIM (Building Information Modeling)
Efforts and possibility to save "time"
NIHON SEKKEI utilizes BIM software "Revit" for architectural design, structure design and facility design. Therefore, it enables us to integrate smoothly into Architectural design, Structure design and Facility design without any data conversion.
"Integrated BIM" that all information is integrated into one platform. By utilizing "Integrated BIM", we actually achieved to shorten time for designing.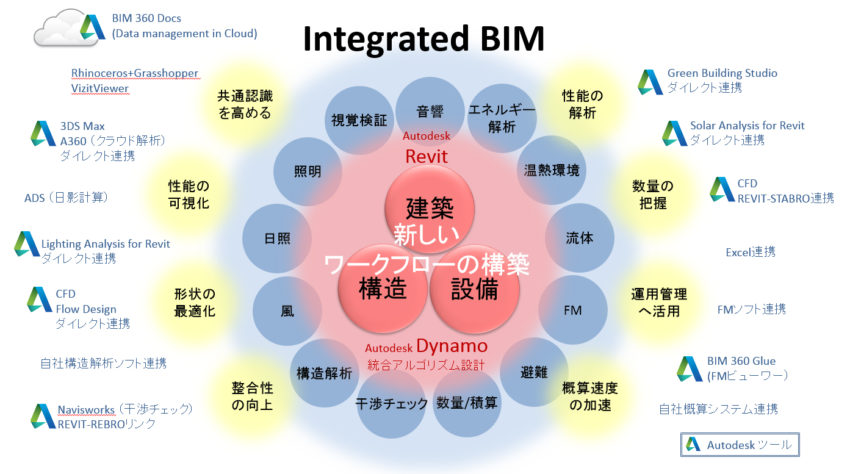 Moreover, it enables us to shorten our time and effort of conversion, simultaneously validates various evidences.